These Key Lime Pie Jelly Shots are made with lime gelatin, key lime liqueur, and vodka all poured into mini graham cracker pie crust.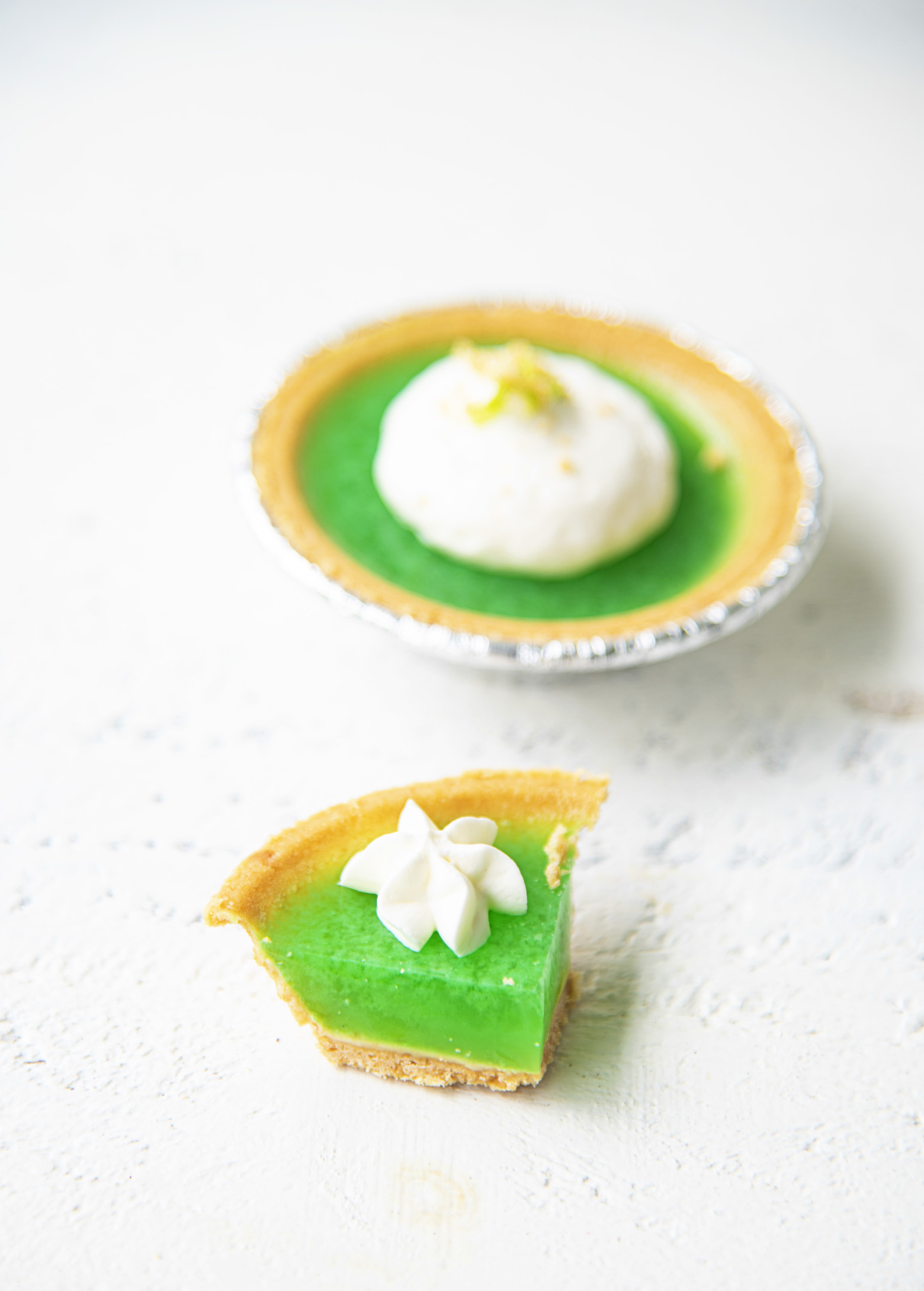 Since I've been on such a Jelly Shot making kick as of late it only made sense to make one for Summer Dessert Week.
On Tipsy Tuesday of course.
And since it is dessert week I felt that not only should they taste like dessert but look like it too.
Years ago when I worked for Tablespoon and made a bunch of their Jelly Shot recipes they wanted me to make pie flavored ones for Thanksgiving.
The first batch I made I put into graham cracker crust just like these ones.
I was told that was too weird and had to remake them.
So I did.
Only to see a few years later someone on the site make Jelly Shots with mini graham cracker crust.
Hmmmm.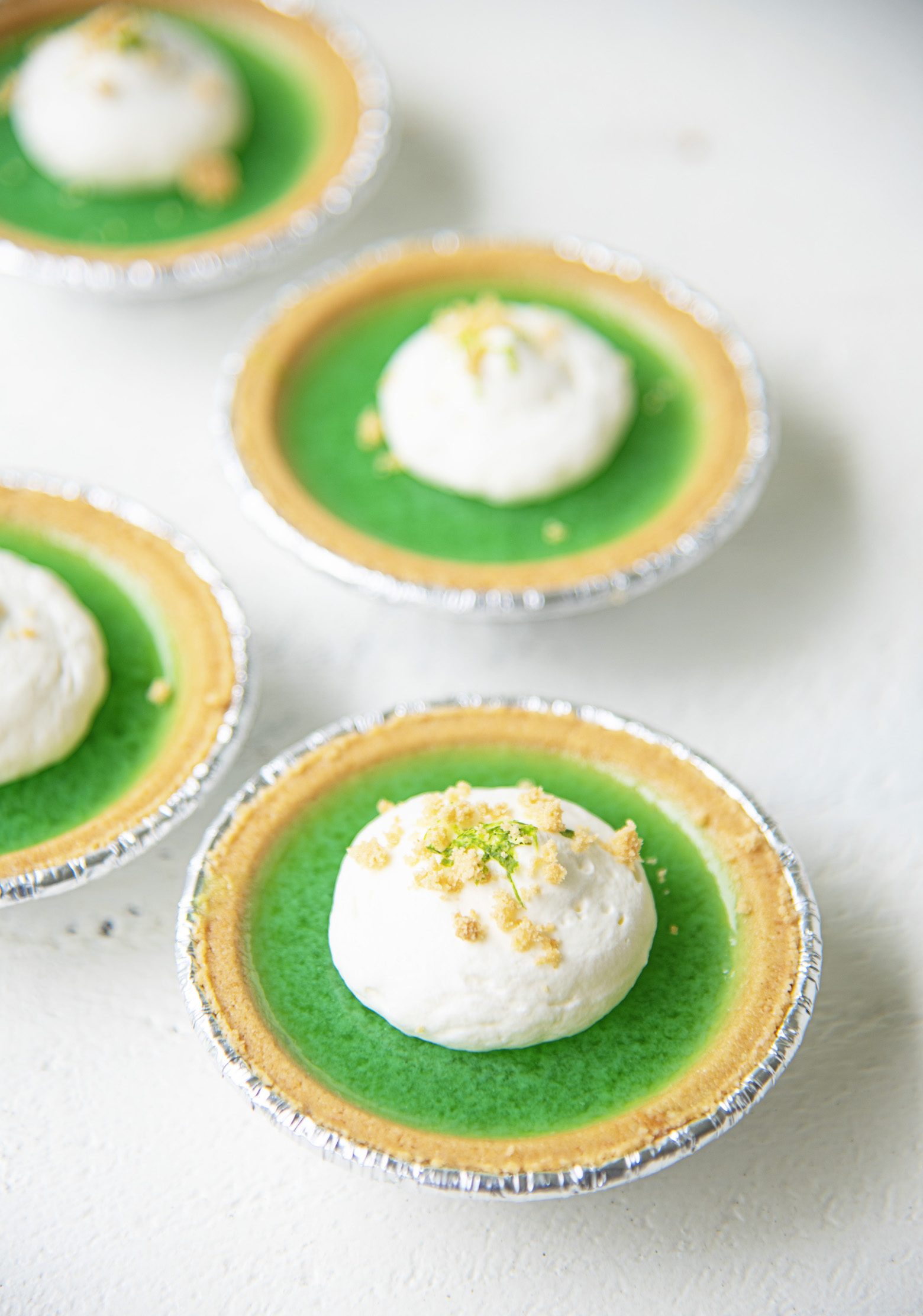 These are full of key lime flavor.
Using not only key lime juice but two key lime liqueurs.
If you only want to use one of them simply just double the amount from 1/4 cup to 1/2 cup.
I really wish that they would come out with a key lime flavored gelatin but alas no so far which is why I do add the key lime juice.
You need that extra tart flavor that only key limes give.
You don't have to use it but it won't taste the same.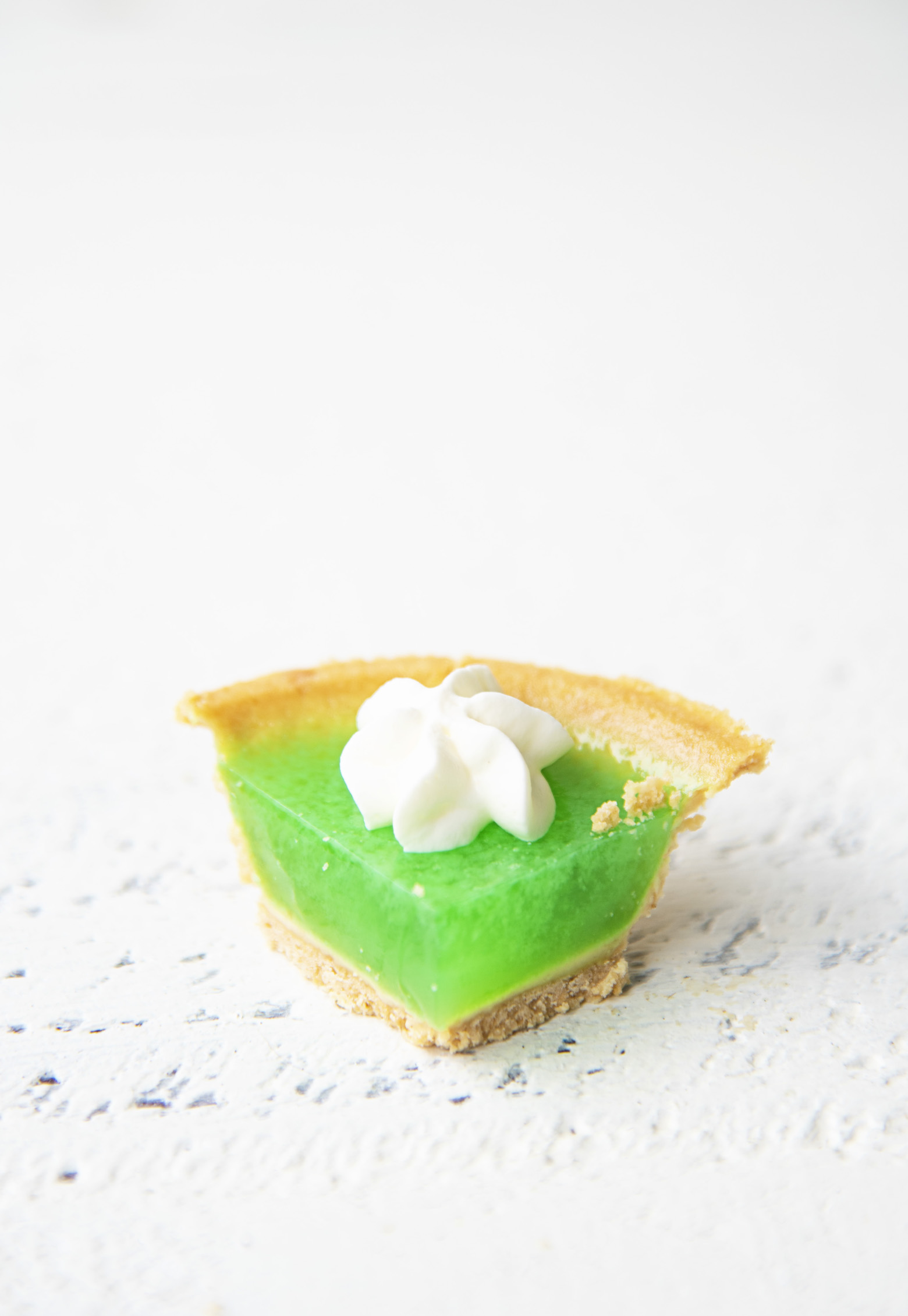 Welcome to the 4th Annual #SummerDessertWeek event hosted by Angie from Big Bear's Wife. We're celebrating all things summer with a week-long event that is absolutely filled with some of the best summer dessert recipes! Follow the hashtag #SummerDessertWeek on social media to find recipes and make sure to check out the bottom of this post for even more summer desserts! Check out the amazing #SummerDessertWeek recipes from our bloggers today!
Ice Cream & Chilled Desserts:
  Sweet Summertime Cakes and Cupcakes:
  Baked Desserts: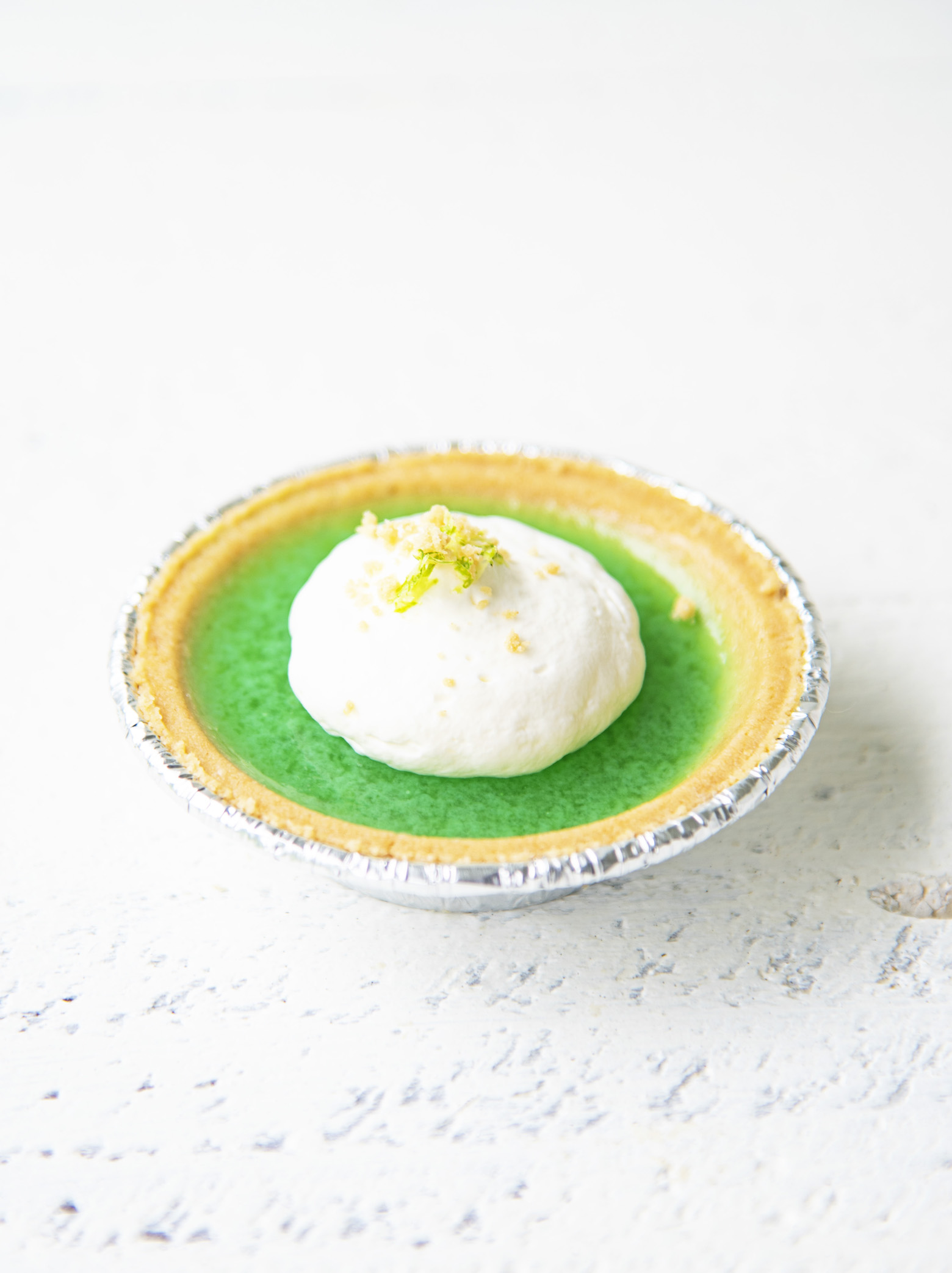 Want More Jelly Shots Recipes?
Peanut Butter Grape Jelly Jelly Shots
Strawberry Ice Cream Jelly Shots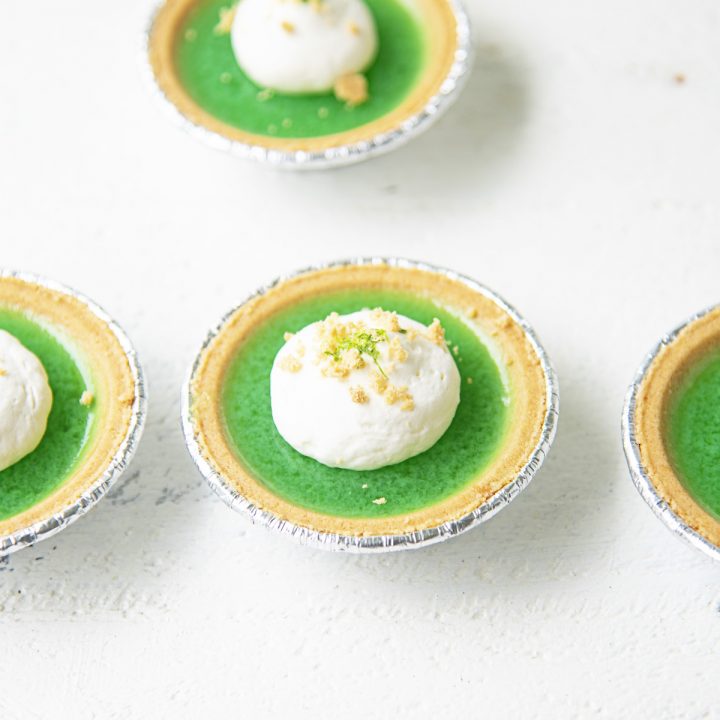 Key Lime Pie Jelly Shots
Ingredients
2 3/4 cups water, divided
1/4 cup key lime juice
2 (3 oz) packages Lime gelatin
1/2 cup vodka
1/4 cup Keke Beach Key Lime Cream Liqueur
1/4 cup Sweet Retreat Key Lime Pie Liqueur
Whipped cream for garnish
Instructions
Bring 2 cups water to a boil.
Empty gelatin powder into a large mixing bowl and add the boiling water.
Continue stirring for two minutes or until the jello is completely dissolved.
Add in the 3/4 cup of cold water, key lime juice, vodka, and key lime liqueurs.
Stir until mixed and pour into mini graham cracker crust.
Let sit in fridge for at least 3 hours.
Top with whipped cream if desired.