These Mixed Berry Caramels are tart and sweet and are like no other caramel you have had. They are bursting with berry flavor.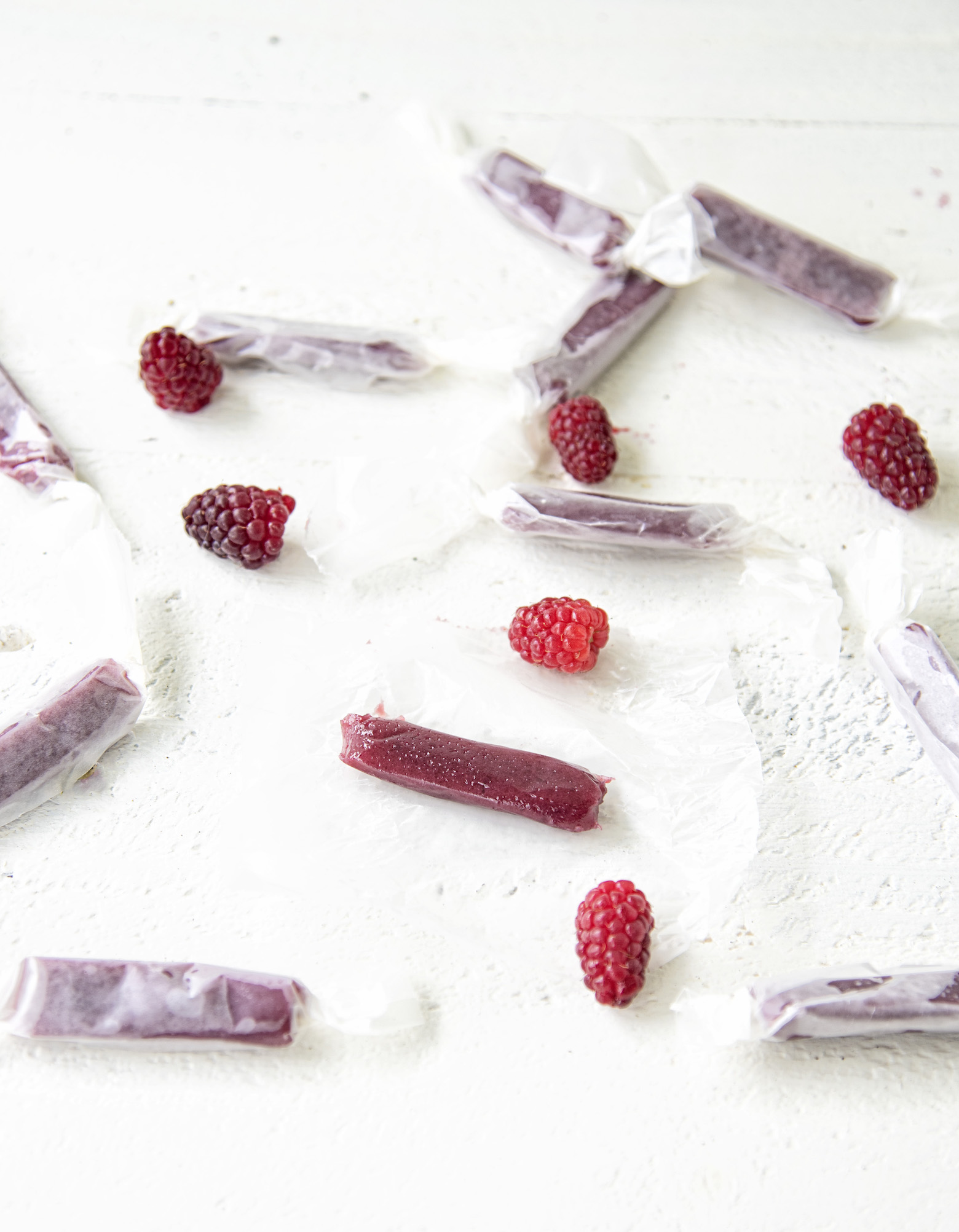 There are many cool things on the street I live on.
From Pumpkin Patches to Apple Orchards to Christmas Tree Farms.
And U-pick organic berries.
I'm also lucky in that I used to skate with the owner of the berry farm.
So I get to go picking when no one is around.
The ultimate in social distancing.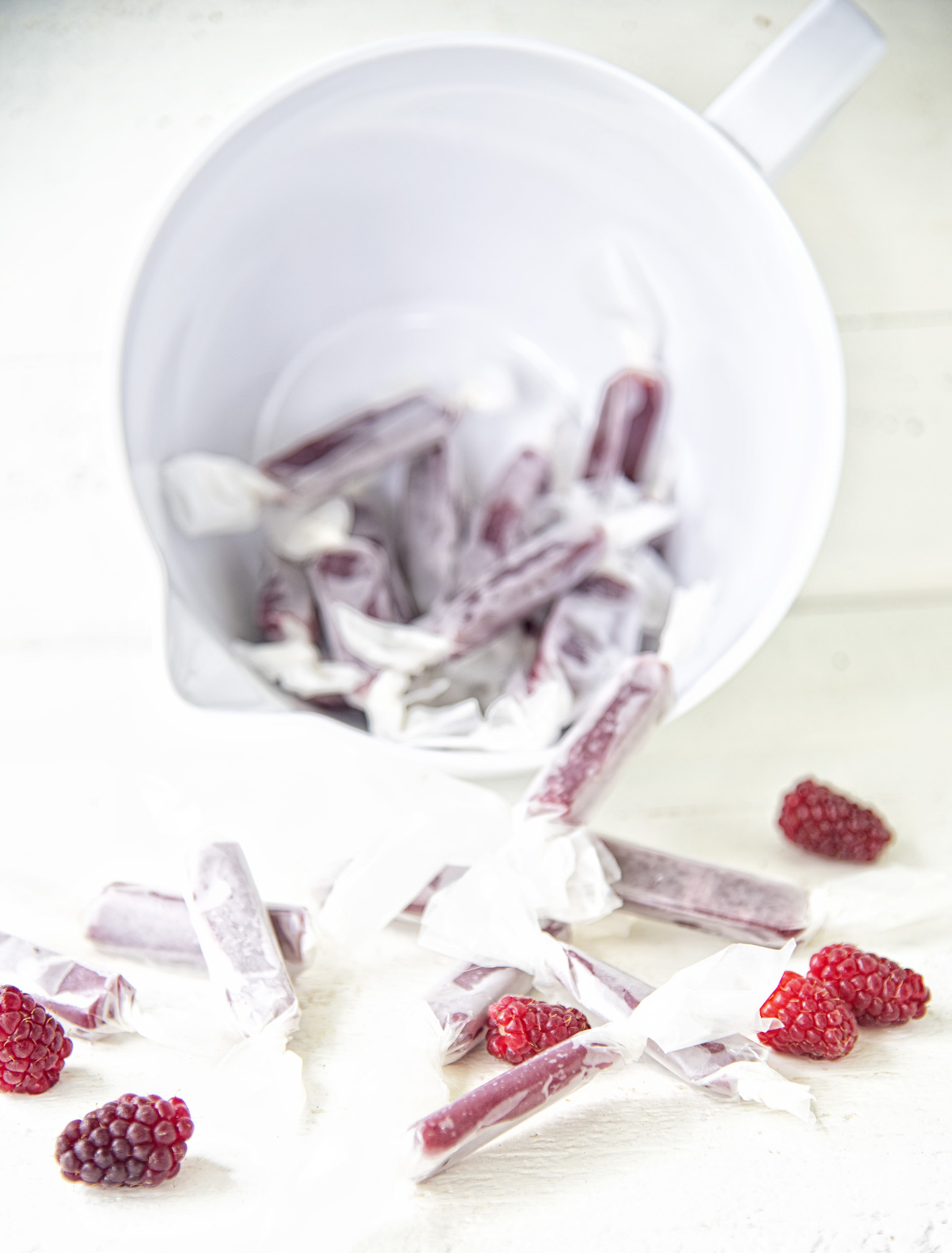 Right now on the farm they have tayberries (which grow in the PNW), raspberries, and golden raspberries.
You can see my haul here.
I always eat some berries but then boil them down to juice and then on to jam.
Every year with the juice I make Mixed Berry Caramels.
I've never been able to put them up on the blog because we eat them before I can get to it.
These make for a soft caramel bursting with berry flavor.
It's a small batch so chances are you will go through these in a day. 😀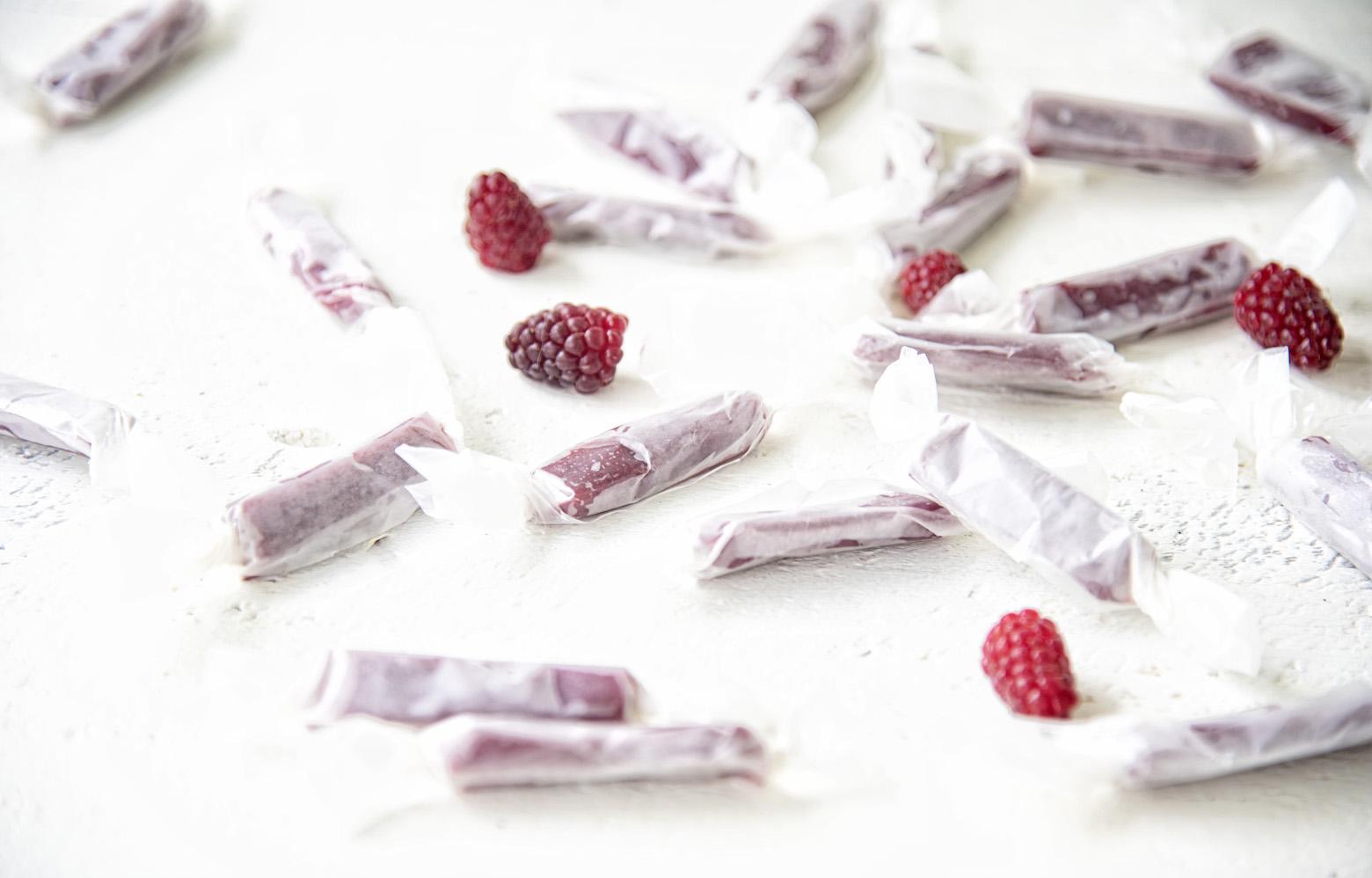 Tips for making successful Caramels:
1. Get a good thermometer.
There are a lot of variety of thermometers out there for candy.
I prefer a digital laser thermometer (link to the one I use is in the recipe) but you can use the old fashioned kind that hand on the side of the pot.
2. When making candy, especially fudge but even caramels I like to use a superfine sugar.
If you don't want to spend the extra money (like me) for the special sugar just put it in the food processor and pulse a few times.
3. Have all your ingredients out and measured before you start.
Candy making is about timing and if you have to measure out as you go there is a good chance things won't turn out.
4. Be patient. This one is hard for people.
I taught Jr. High for years so I have a lot of patience.
Candy making takes time.
5. Don't stir. You will want to but don't do it.
6. Don't scrape the bottom.
Often in the caramelization process the bottom of the pan will get a little more brown than you want.
So don't scrape that into the pan.
Just let what caramel comes out…come out.
7. Don't touch.
You may be tempted to stick your finger in there to see how it taste.
It tastes like burnt off finger if you stick your finger in there. 
P.S. It's a great day to order my cookbook.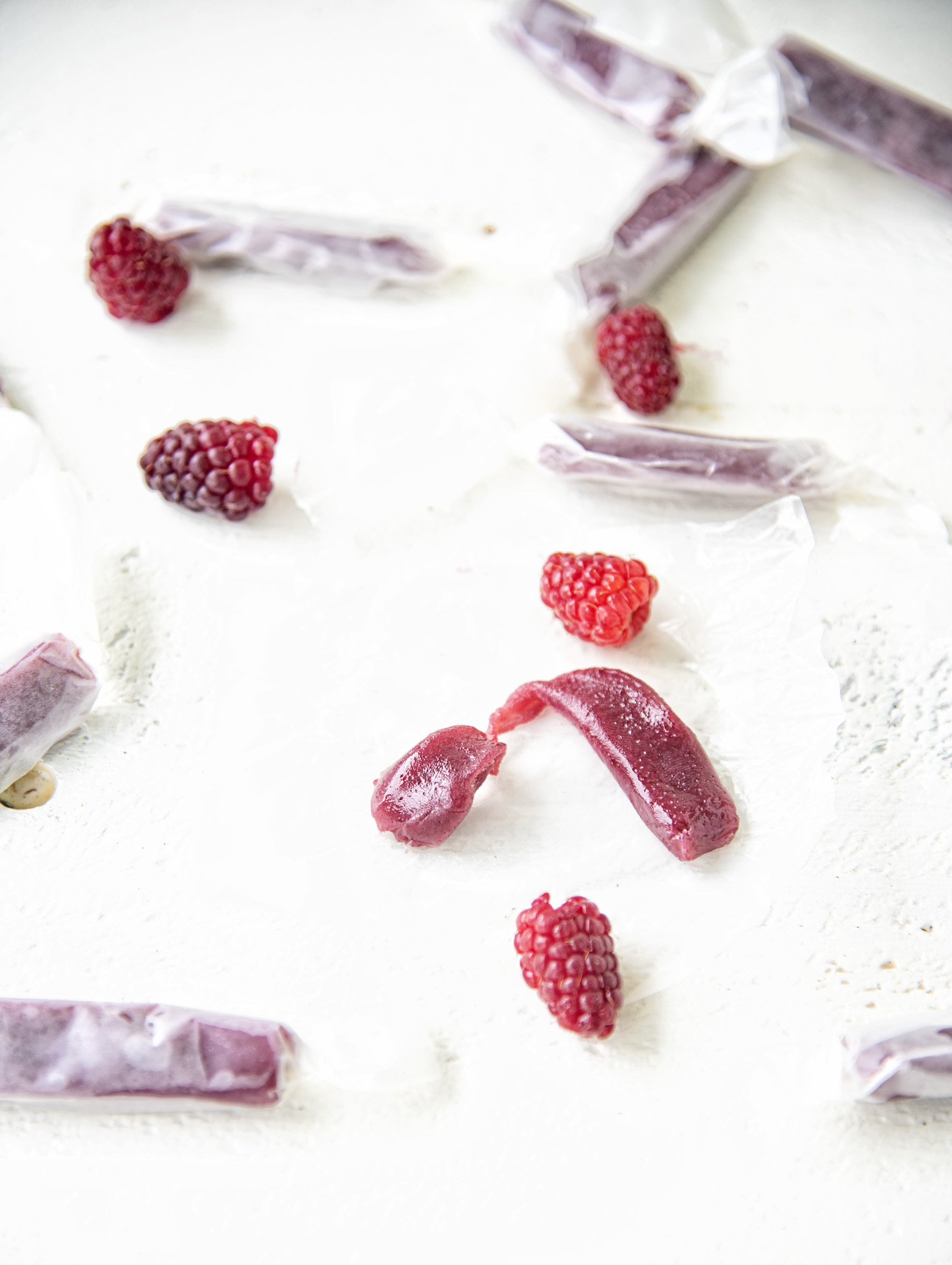 Want More Caramel Recipes?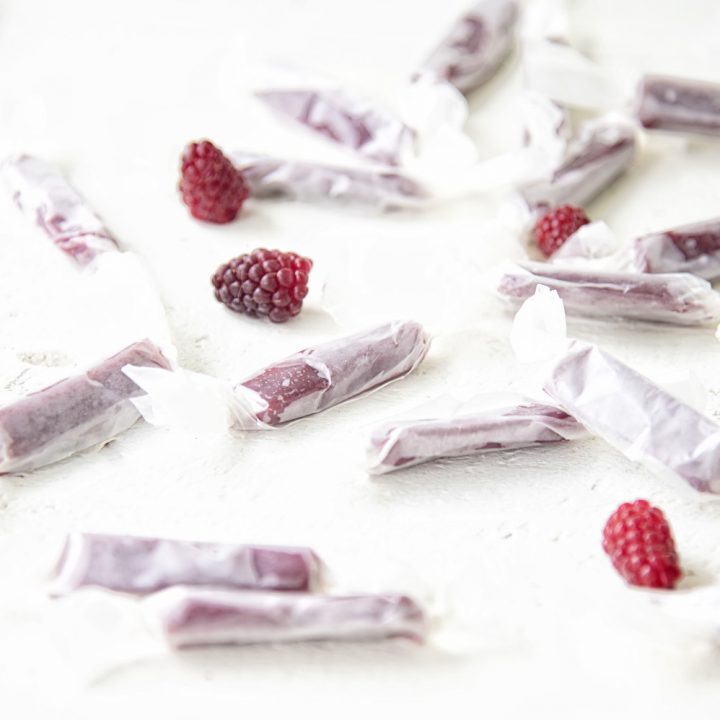 Mixed Berry Caramels
Ingredients
2 cups mixed berry juice
4 TBSP unsalted butter
3/4 cup granulated sugar
3 TBSP heavy cream
pinch of salt
Instructions
In a 2-quart saucepan, boil the berry juice until it reduces to 1/4 cup, this will take awhile. It took me 35 minutes.
Meanwhile, line a 9 x 5 x 3-inch loaf pan with parchment paper, and spray it with cooking spray.
Once the berry juice is reduced, lower the heat and add the butter, sugars, and heavy cream.
Raise the heat and bring the mixture to 255F over medium-high heat. Use a candy thermometer to ensure the proper temperature.
Immediately stir in the salt.
Then, pour the mixture into the prepared loaf pan.
Let the mixture chill for 1 hour in the fridge. Slice it with a knife into bite-sized pieces.
Wrap in waxed paper.