These Strawberry Ice Cream Jelly Shots will bring a smile to your face and will bring fun to your summertime gatherings.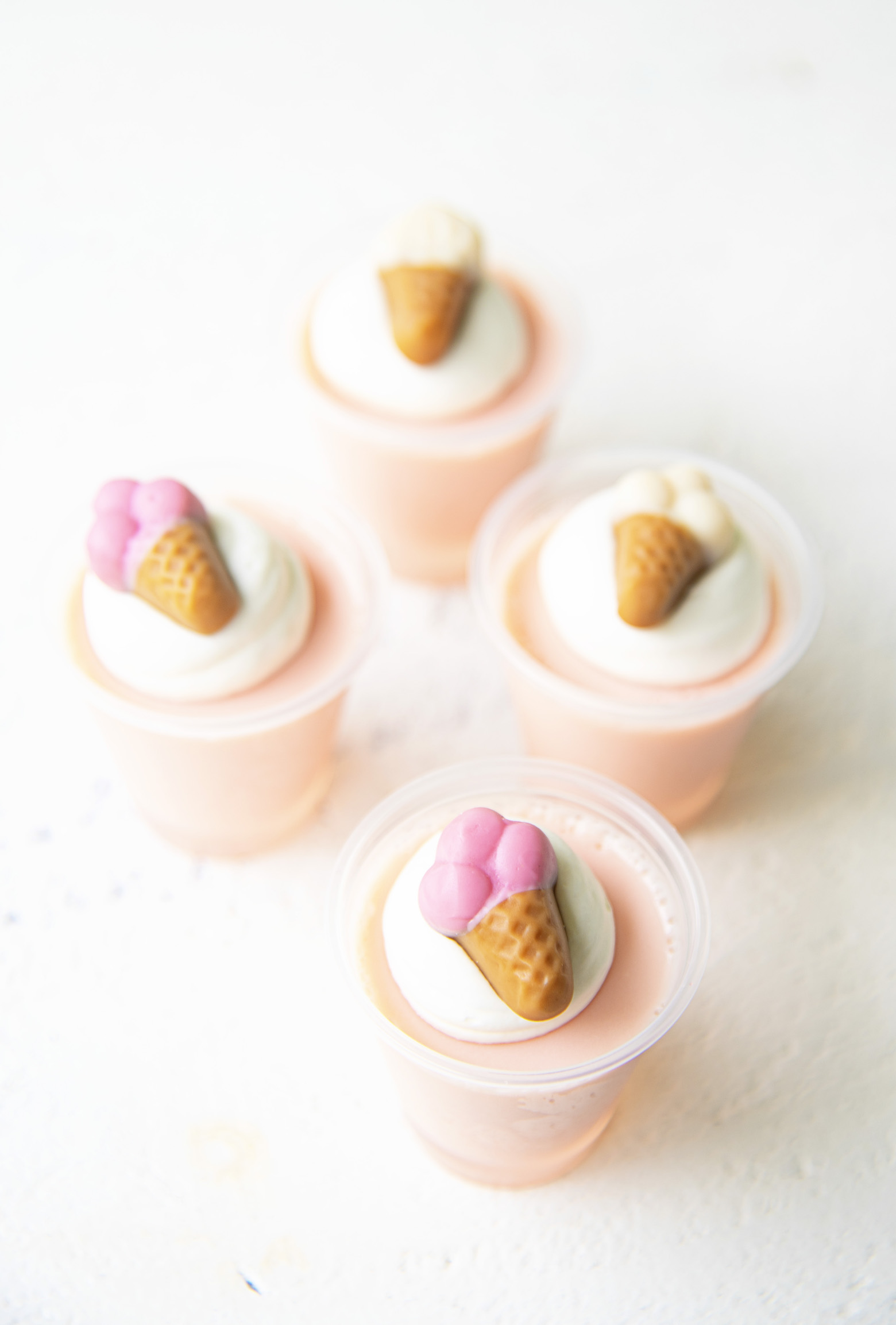 Well, it's the last day of June.
In one of the strangest years in history.
At least 2020 is halfway over now.
Instead of trying to fight it we are leaning into staying home.
At least the best we can.
That has meant trying to make our home look a little different.
We made our little herb garden.
Then my husband and I rehomed our patio table and chairs.
When we moved to the house they were already here…the owner left them.
They were not our style but worked fine.
Except no one ever used them, even when we had parties.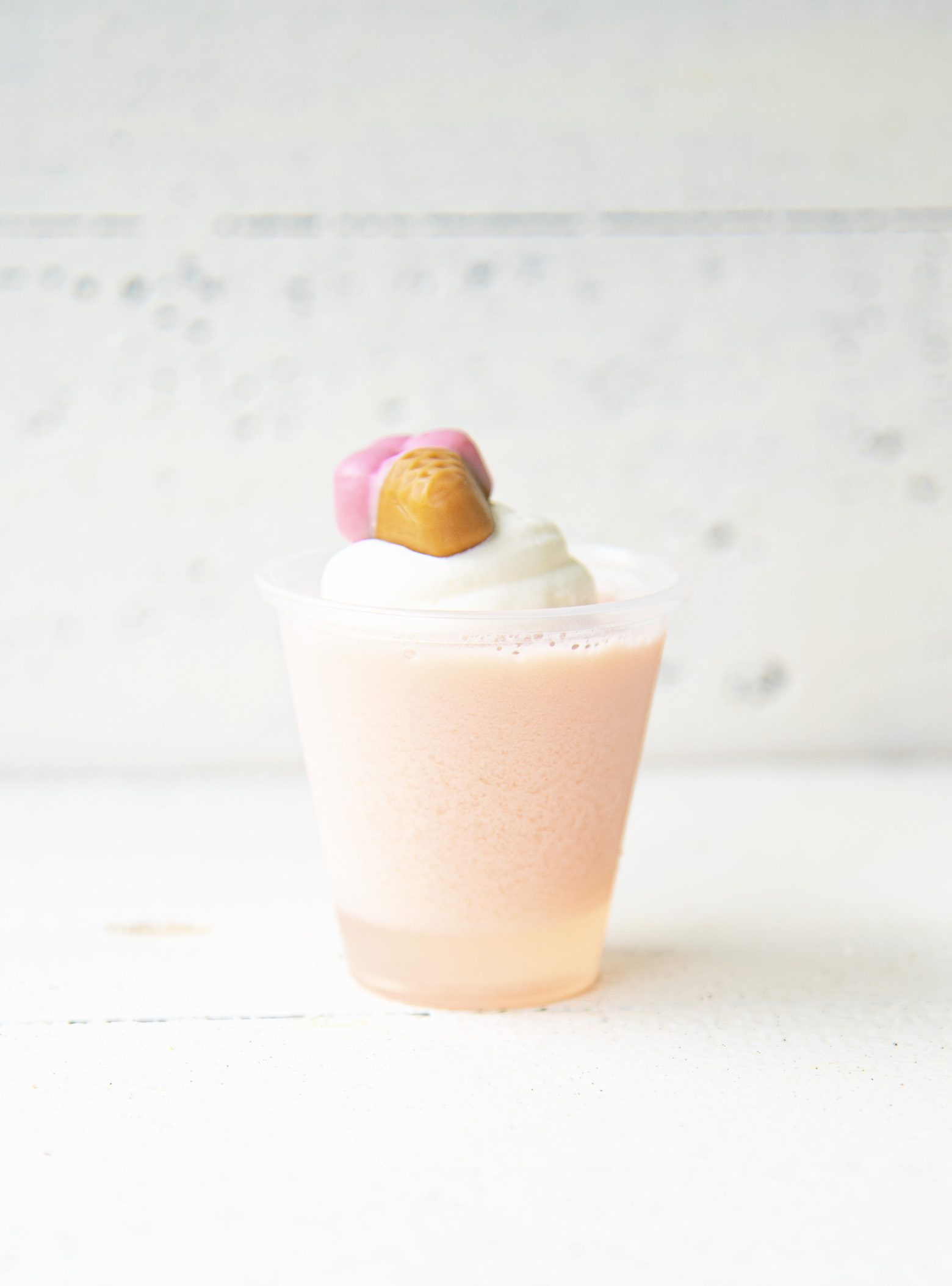 We had some friends who wanted it come and get it.
Happy that it's going to get some use.
So instead my hubby built a bar using the same wood we used for the herb garden.
Then he dug out an old TV from the garage and set it up.
It's got some missing pixels and likes to act up from time to time but it's outside so who cares. 🙂
Is it a vacation? No.
But it's new and fun and when we get to have people come over eventually it will be great to have.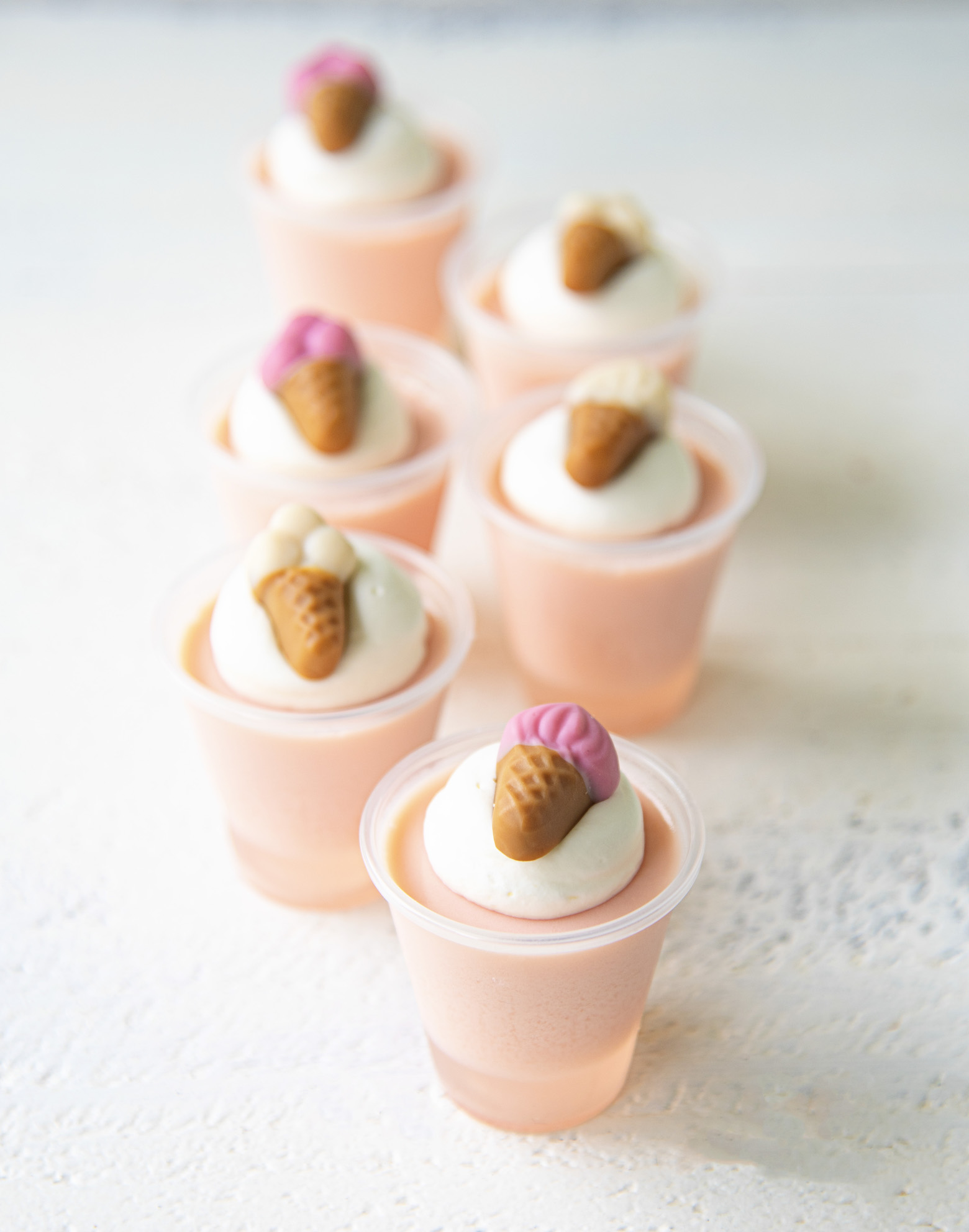 If we are having people over we are of course having Jell-O shots.
At this point I'm known for them.
Which is an interesting thing to be known for but I'll roll with it.
These Strawberry Ice Cream Jelly Shots are based on one of my favorite summertime (well year round) treats.
The key to these is having a touch of real ice cream in them as well as the soft serve ice cream flavored rum.
I prefer the Pink Starburst gelatin over just strawberry gelatin but use what you prefer.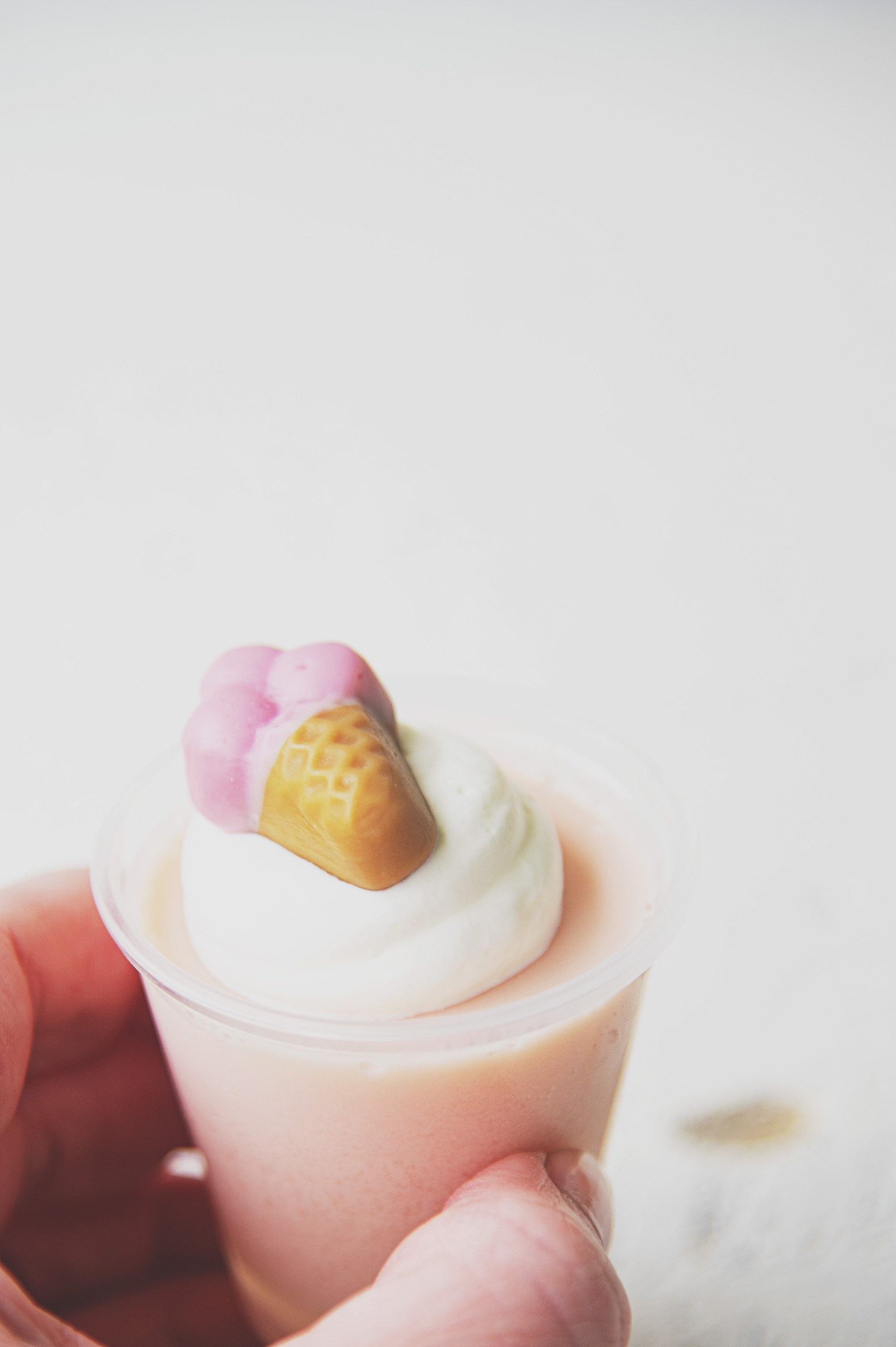 Want More Jelly Shots Recipes?
Peanut Butter Grape Jelly Jelly Shots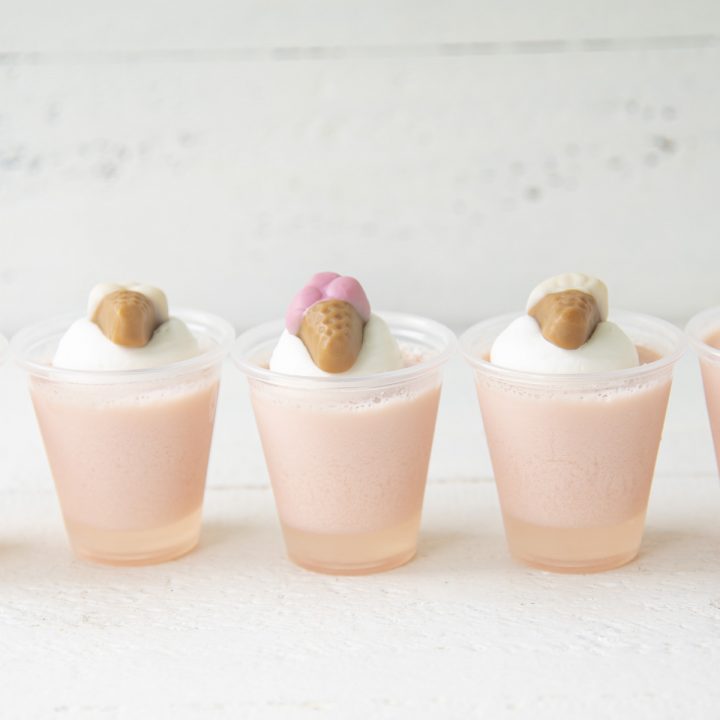 Strawberry Ice Cream Jelly Shots
Ingredients
2 1/4 cups water, divided
1 /4 cup melted vanilla ice cream
2 (3 oz) packages Pink Starburst Gelatin (or Strawberry Jell-O)
3/4 cup Bailey's Strawberries & Cream
3/4 cup Vanilla Soft Serve Rum Cream (Tippy Cow)
whipped cream (garnish)
Instructions
Bring 2 cups of water to a boil.
Empty powdered Jell-O into a large mixing bowl and add the boiling water.
Let sit for 3 minutes.
Stir until all the gelatin dissolves.
Add the remaining water, melted ice cream, Vanilla Soft Serve Rum Cream, and Bailey's Strawberries & Cream.
Stir until mixed and pour into 2 oz. cups filled 3/4 of the way full.
Top with whipped cream and gummy ice cream.