These Cucumber Mint Lemonade Jelly Shots are made with lemon gelatin, lemonade, and Cucumber Mint Vodka and are very refreshing.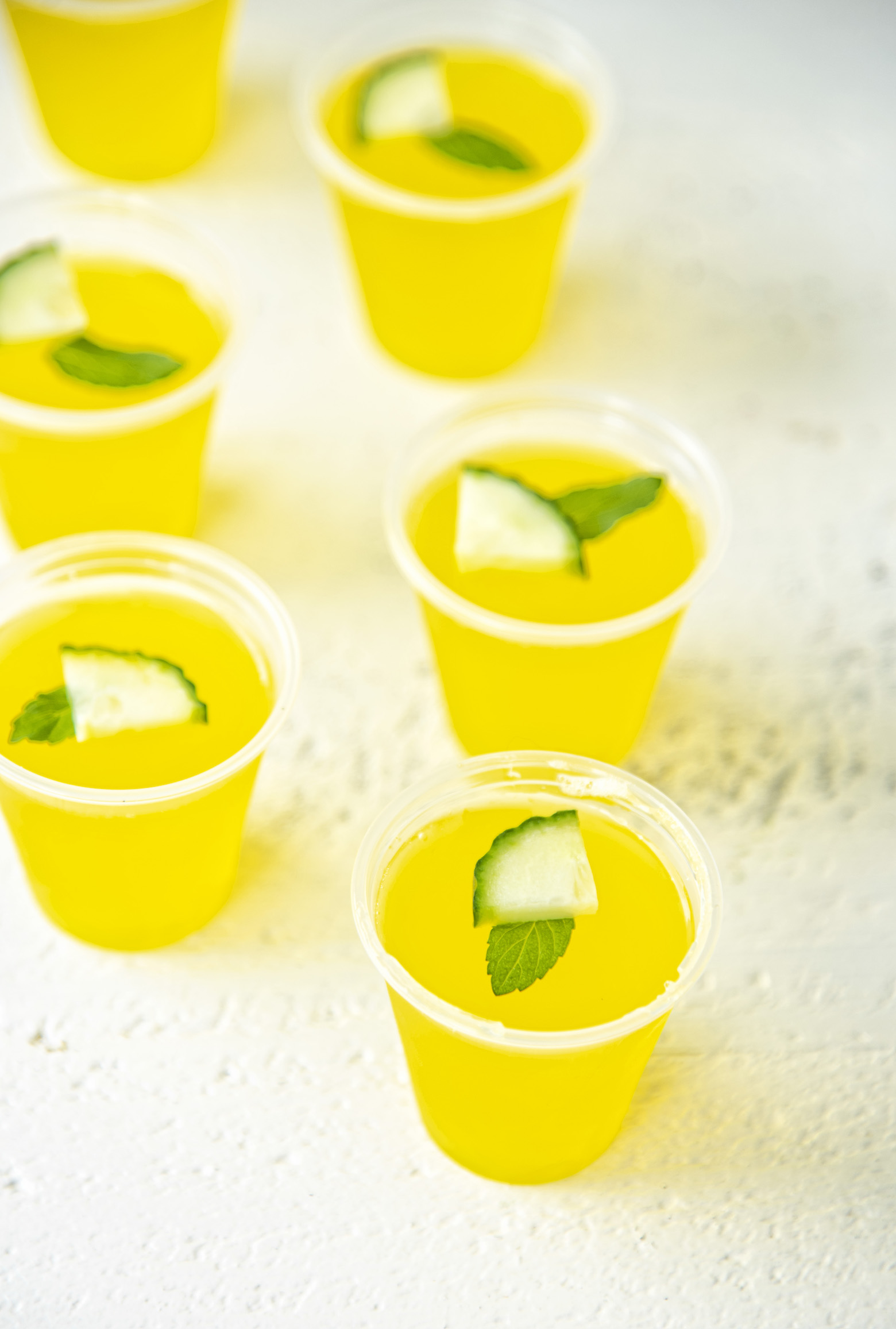 Every since we started staying home two things have been popular on the blog.
Bread.
Which everyone seems to be baking.
And booze.
Specifically Jelly Shots.
And now that it's warmer temperatures they are even more popular.
Usually this time of year I'm testing a lot of Jelly Shots.
You may recall that I usually make 400 Jelly Shots for the senior dog rescue that we support.
They have a walk every year that many of you donate too.
But just like everything else in 2020, that even has been cancelled as well.
So I'm out of practice for creating new Jelly Shot flavors.
But I made a list of ones I want to make so get ready in the coming weeks of seeing more Jelly Shots to make staying home more fun.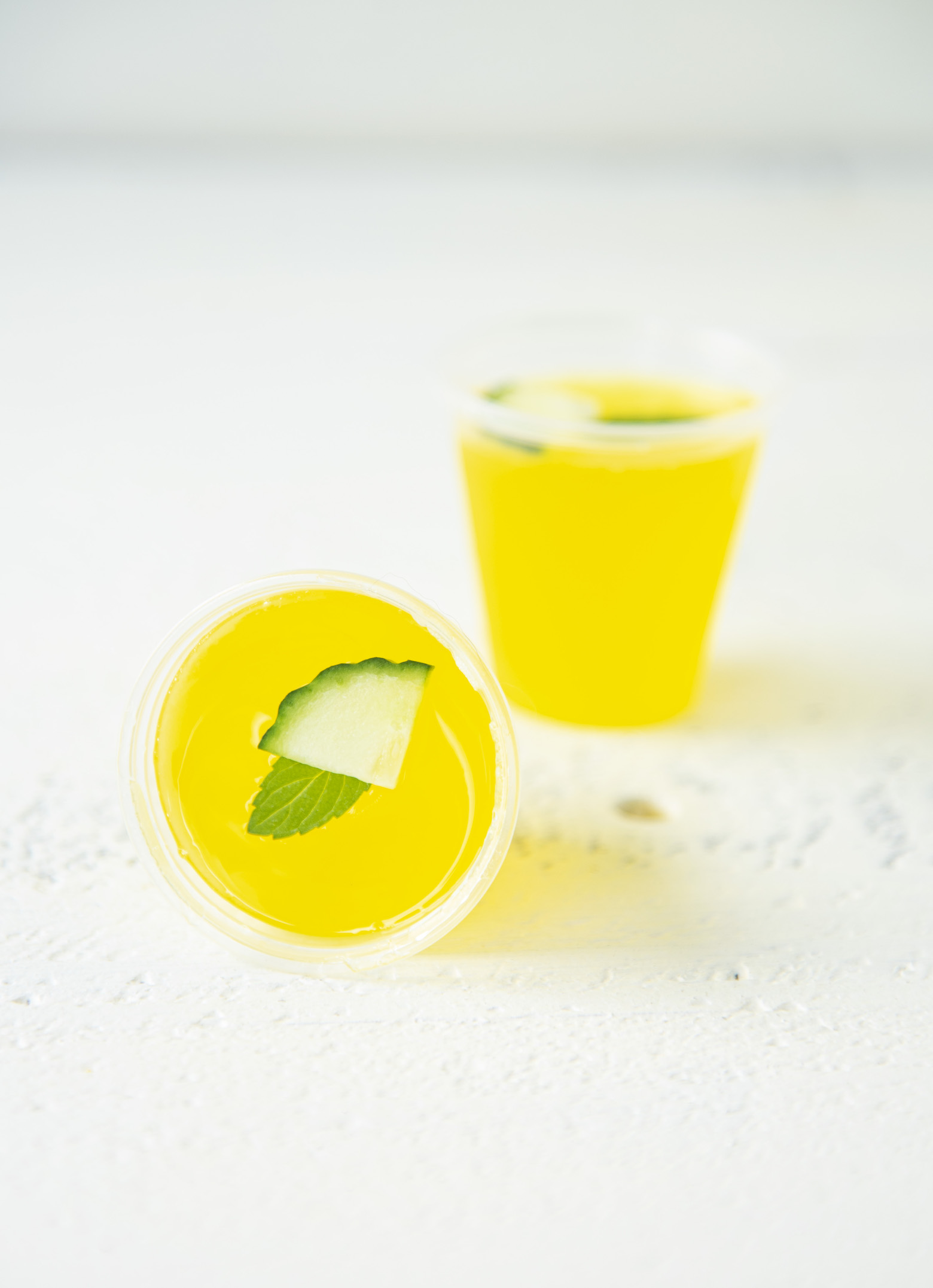 While spending all this quality time at home since March I've been going through old cookbooks.
I ran across a recipe for lemonade that was spiked with vodka and had slices of cucumber and mint in it.
Sounded odd but I was intrigued.
It just so happen that I have a bottle of Cucumber Mint Vodka that I bought on a whim a long while ago.
Had not even been opened.
So it finally got some use with these Cucumber Mint Lemonade Jelly Shots.
Lemon gelatin.
Lemonade.
Cucumber Mint Vodka.
Cucumber and Mint to garnish.
This is a perfect Jelly Shot for summer time.
It's very refreshing.
I know cucumber sounds a little odd in a shot but it's quite tasty.
And as always it's a great day to order my cookbook.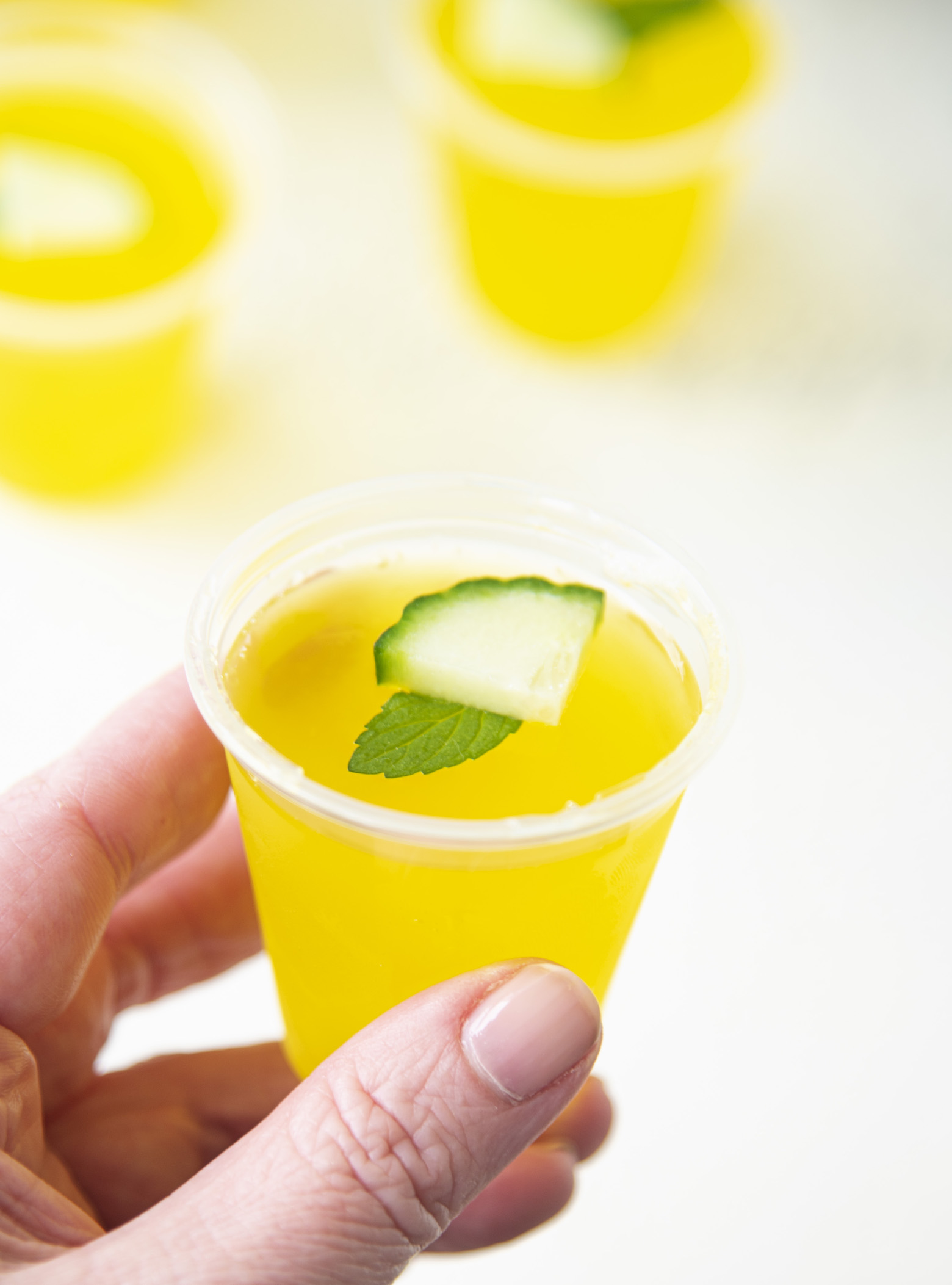 Want More Jelly Shots Recipes?
Peanut Butter Grape Jelly Jelly Shots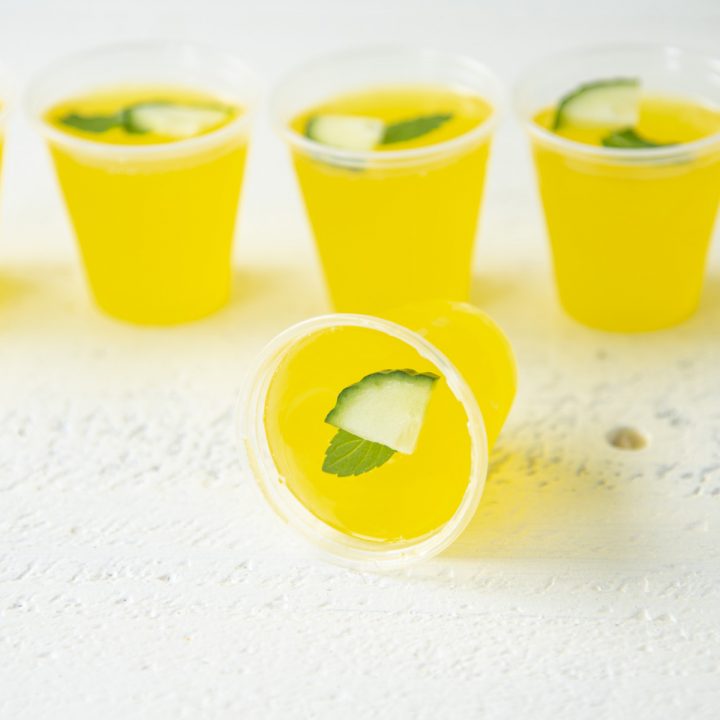 Cucumber Mint Lemonade Jelly Shots
Ingredients
3 cups lemonade, divided
2 (3 oz) packages Lemon gelatin
1 cup Kettle One Cucumber Mint Vodka
Instructions
Bring 2 cups lemonade to a boil.
Empty gelatin powder into a large mixing bowl and add the boiling lemonade.
Continue stirring for two minutes or until the jello is completely dissolved.
Add in the cup of cold lemonade and vodka.
Stir until mixed and pour into 2oz. cups filled 1/2 to 3/4 of the way.
Top with a small piece of cucumber and mint leaf if desired.