These Chocolate Root Beer Float Cupcakes have both root beer and melted ice cream in the batter as well as the icing. Best served with ice cream.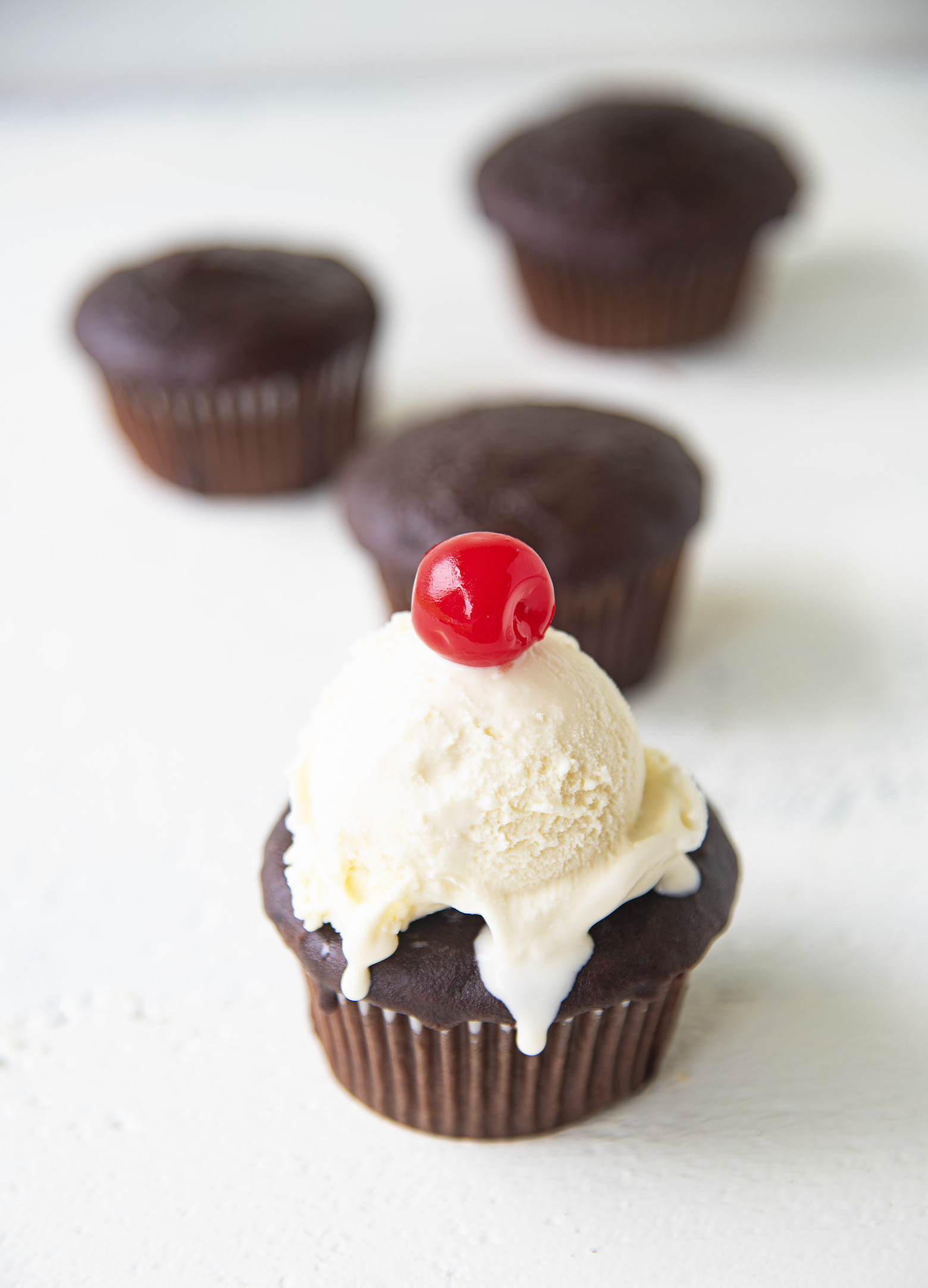 I watched the movie Yesterday this week.
If you are not familiar with the story it's about a singer/songwriter who gets in a bicycle accident and when he comes to no one in the world knows who the Beatles are except for him.
So he starts to record their music.
It got me thinking what band/singer would I want to wake up tomorrow and be the only person who knew their songs?
I love Garth Brooks songs but part of what I think makes them great is him.
Especially live in concert.
Taylor Swift is actually a very talented songwriter (watch her documentary on Netflix if you haven't seen it yet).
But would I want to be the next Tay-tay?
Probably not.
I grew up loving the music and lyrics of Depeche Mode….maybe them?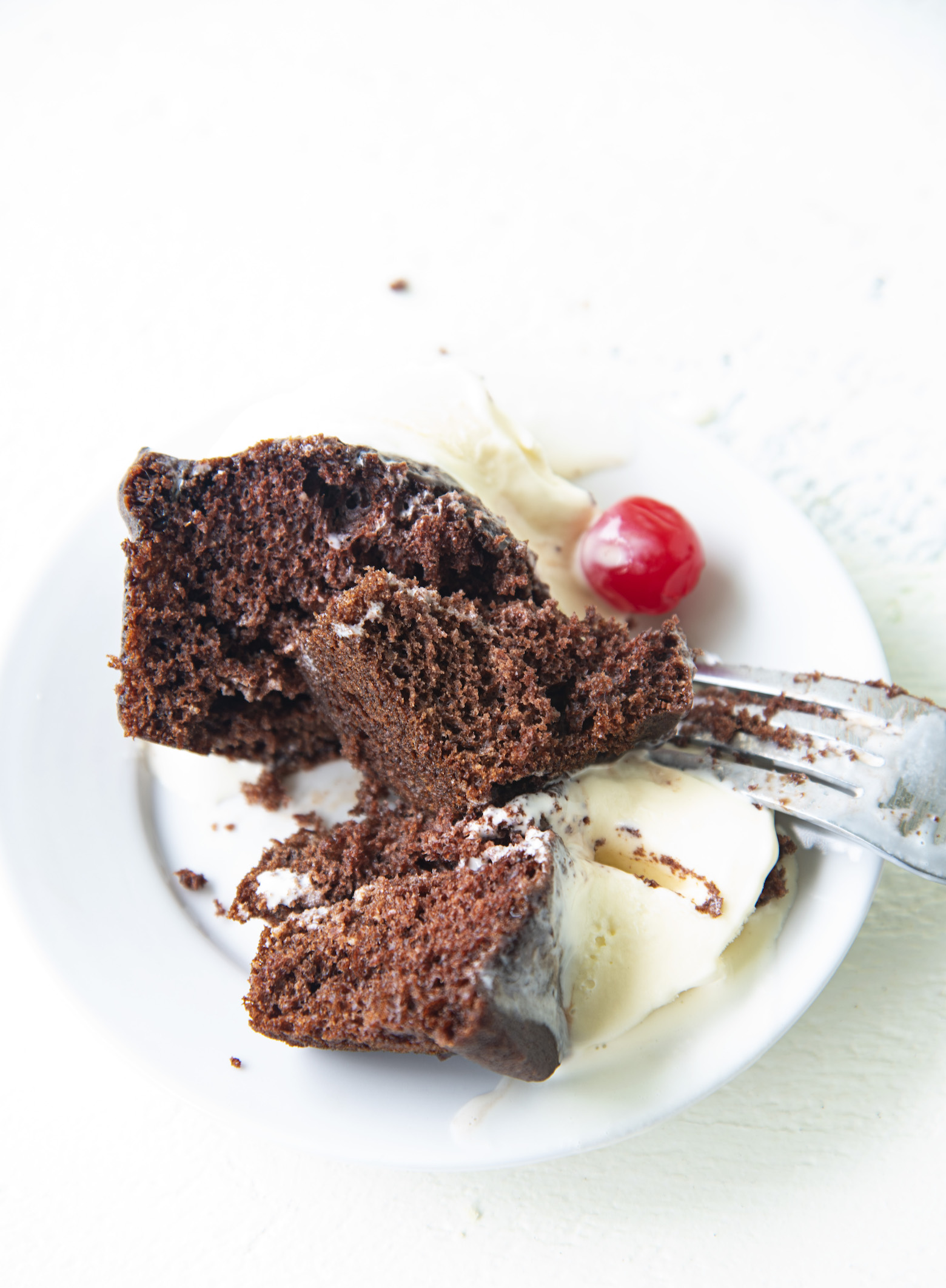 Whatever the choice may be one thing I know I would not want is to become famous.
It doesn't appeal to me in the least.
My 15 minutes of fame were up when I was 3 years old and in a Jif Peanut Butter commercial.
So often I will see people say oh don't you want your own cooking show?
No. No I do not.
I just want to bake and share recipes whether that be on a blog or in a cookbook.
But others can feel free to be ambitious all you like.
I like my low key lifestyle.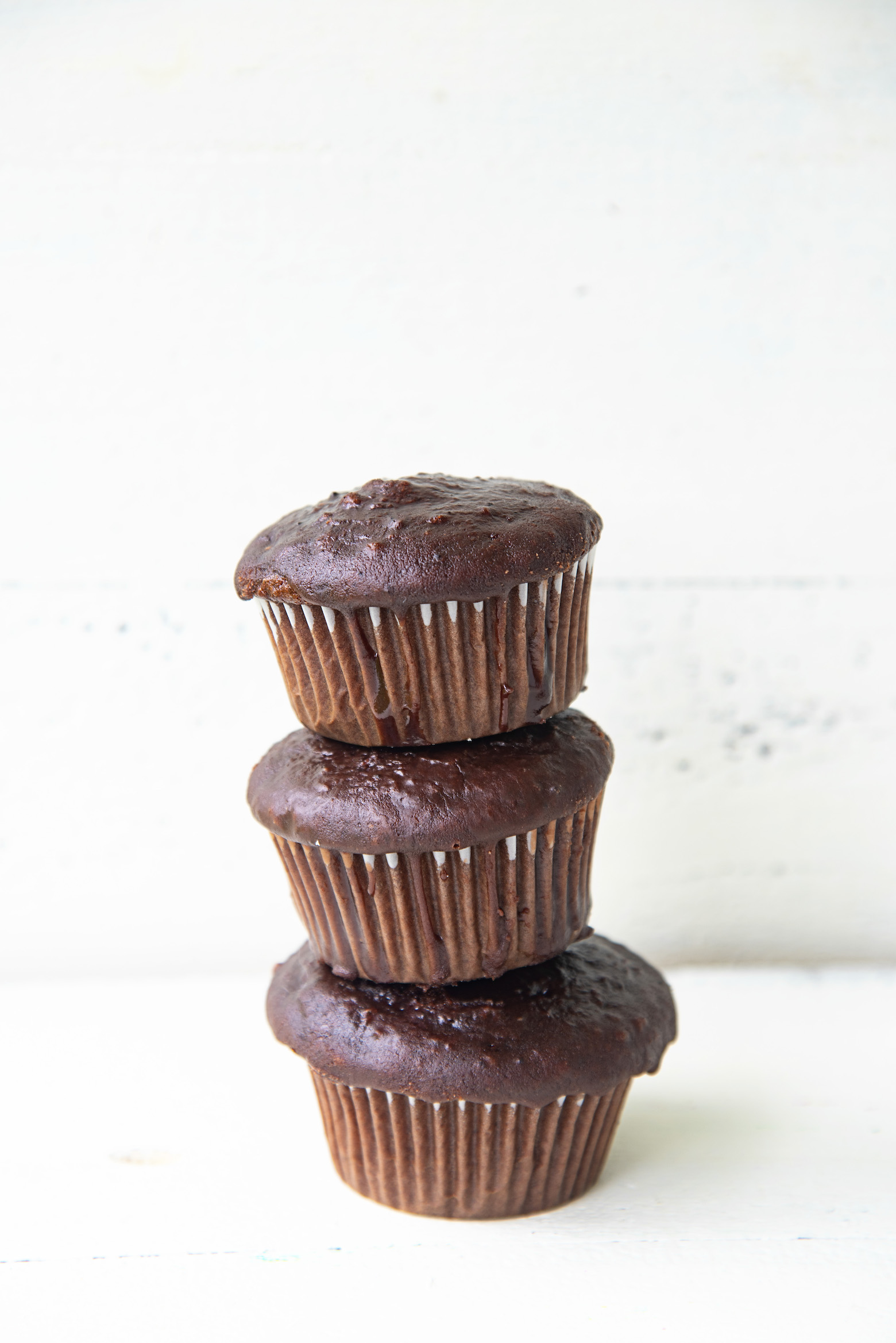 Yes, these cupcakes use cake mix.
Honestly, cake mix gets a bad rep and it's should not.
It's quite handy some days…especially if you have kids (cheap and easy and they don't know the difference).
This Chocolate Root Beer Float Cupcakes is a spin off of a cake I discovered years ago using Cheerwine.
Which is a soda from the south that kind of tastes like Dr. Pepper.
Luckily a few stores carry it out here now.
I converted the cake into cupcake form and used root beer instead.
It's a fun cupcake for summer….while you think about what band you would want to know all the songs to and only you. 🙂
And as always it's a great day to order my cookbook.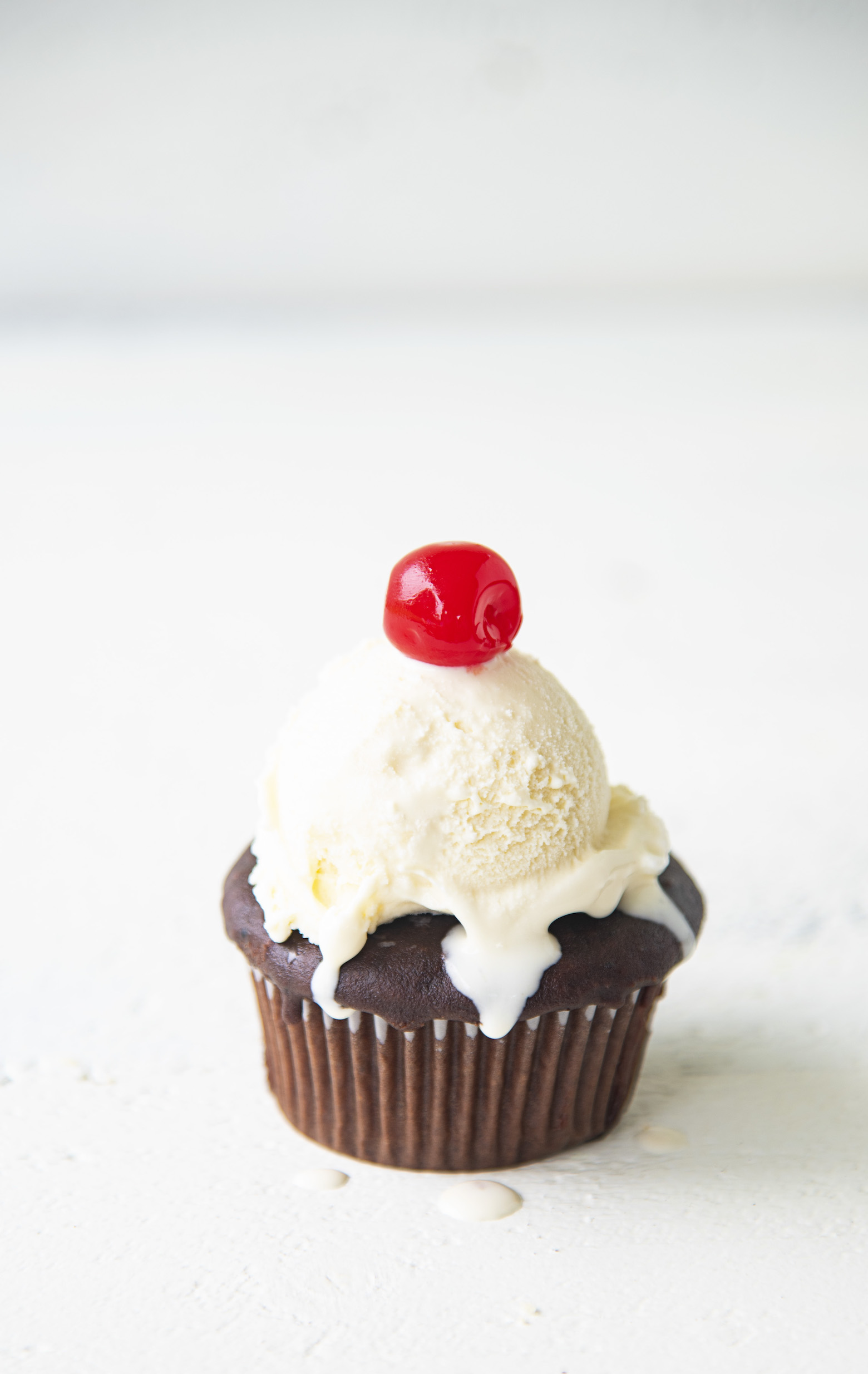 Want More Cupcake Recipes?
Dark Chocolate Butterfinger Cupcakes
Strawberry Buttercream Neapolitan Cupcakes
Key Lime Toasted Coconut Cupcakes
Strawberry Malted Milk Cupcakes
Chocolate Glazed Rocky Road Cupcakes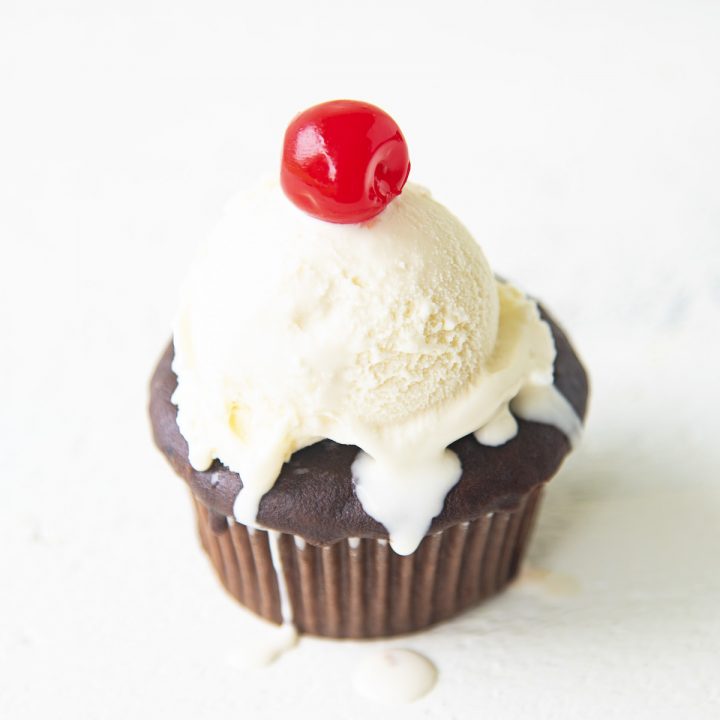 Chocolate Root Beer Float Cupcakes
Ingredients
For the Cupcakes:
1 (18.25-ounce) package Devil's Food cake mix
3/4 cup root beer (regular not diet)
1/4 cup melted vanilla ice cream
3 eggs
1/3 cup vegetable oil
For the Glaze:
1/3 cup Root Beer
1/3 cup unsalted butter
1/4 cup melted vanilla ice cream
1/4 cup unsweetened natural cocoa powder
2 1/2 cups powdered sugar, sifted
Instructions
For the Cupcakes:
Preheat oven to 350°. Prepare two muffin pans with liners.
In a large bowl mix together cake mix, root beer, melted ice cream, oil, and eggs. Whisk until fully combined.
Pour batter into prepared muffin tins.
Bake as directed on package, usually 20-22 minutes.
While cupcakes are baking make the glaze.
In a small saucepan, combine root beer, butter, melted ice cream, and cocoa powder; bring to a boil.
Pour hot mixture over powdered sugar and stir until smooth.
Cool for approximately 20 minutes, or until lukewarm.
Evenly spoon over the cupcakes and let the glaze set (harden).
Top with vanilla ice cream and a cherry on top and enjoy.