Orange Sherbet Jelly Shots have creamy orange sherbet melted and added with vodka and Orange Crush gelatin for this yummy shot.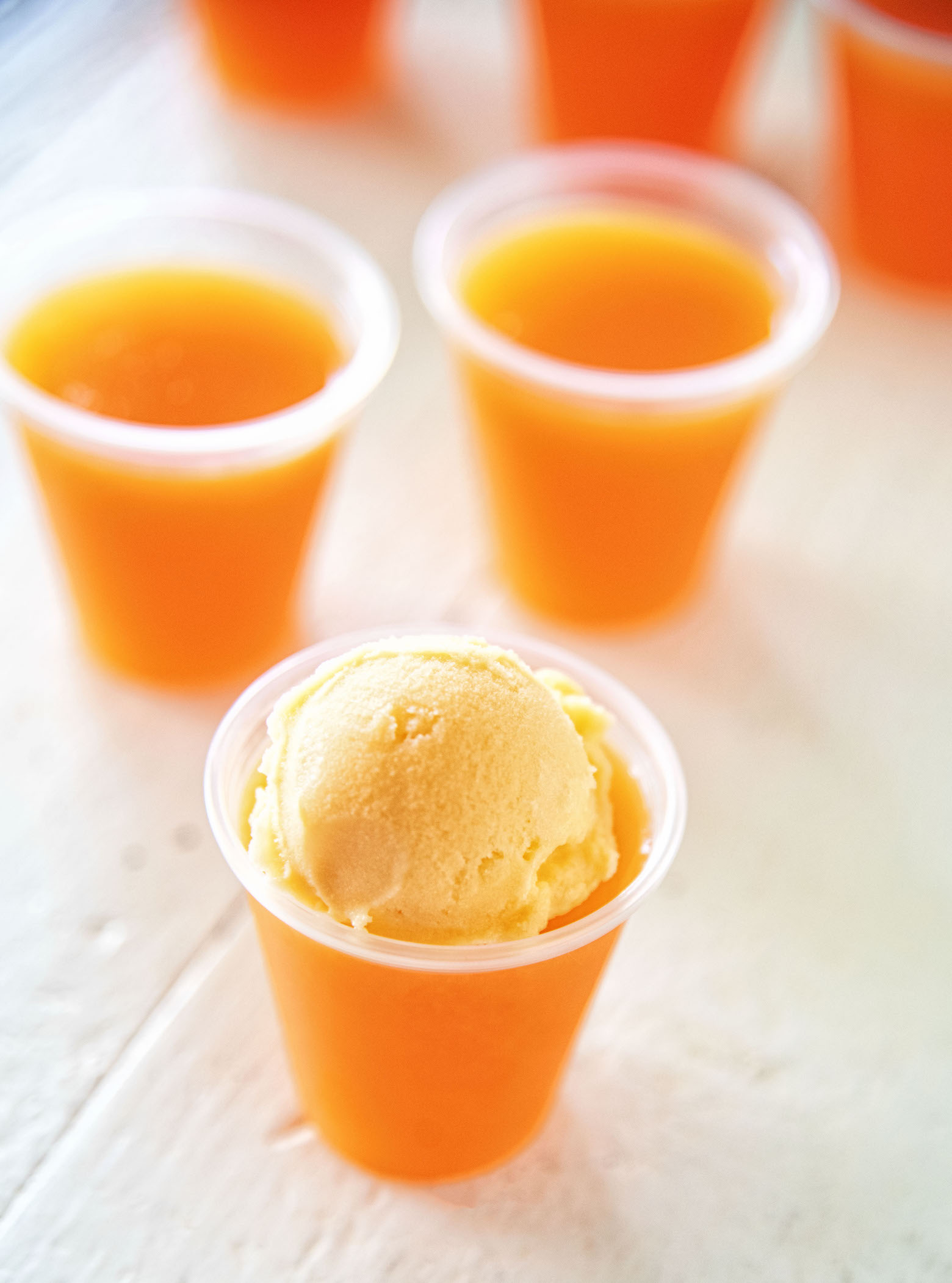 Today is Anthony Bourdain Day.
Created out of love by his friends.
His two closest chef friends (Eric Ripert and Jose Andres) decided that on his birthday, June 25th, to celebrate him rather than to mourn his death.
They encouraged others to go out and raise a glass.
To go try a cuisine from a different country.
Book a trip to travel somewhere you have never been.
Go to a mom and pop restaurant instead of a chain.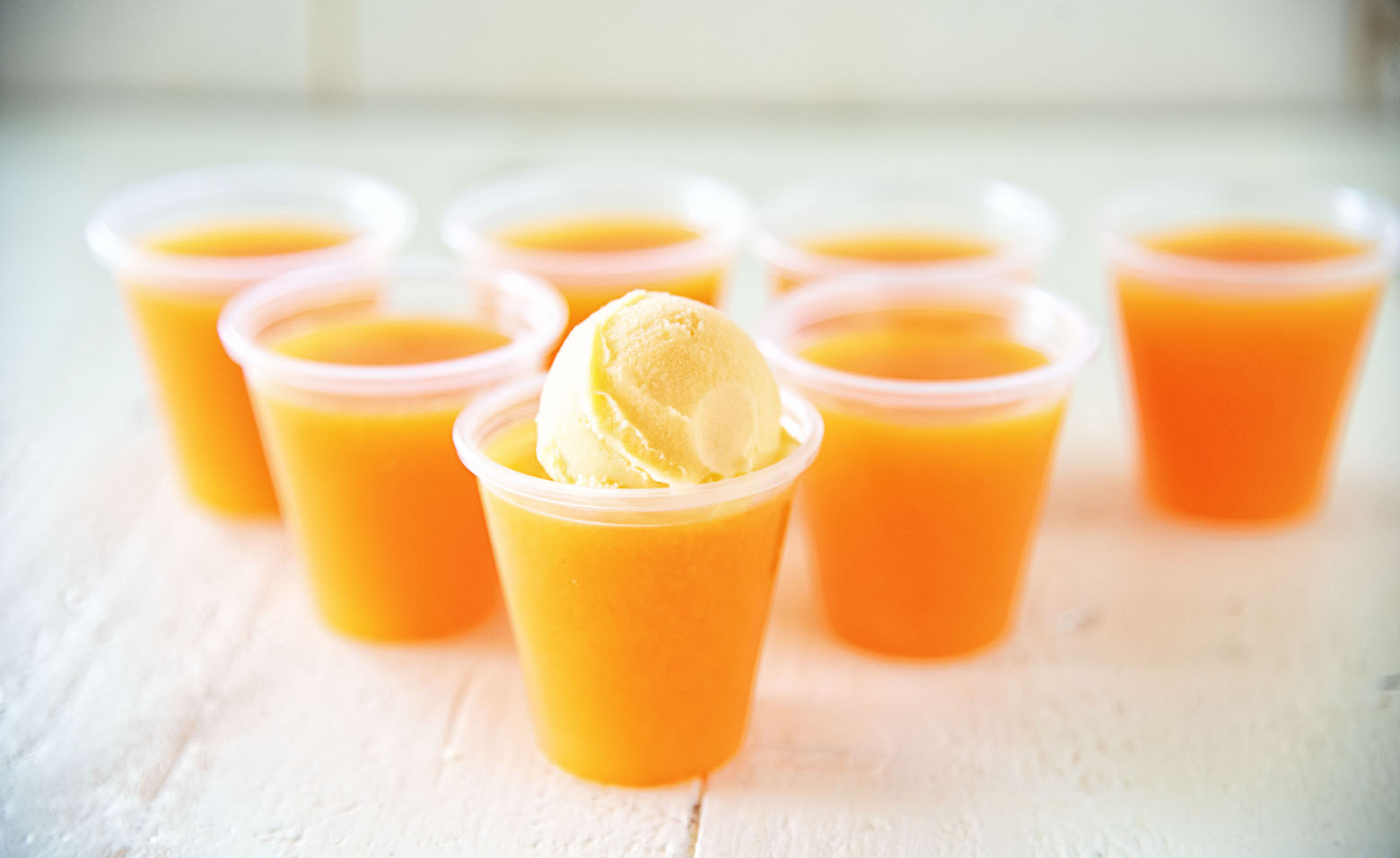 Honestly, those are good suggestions no matter what day of the year it is.
It just so happens that his birthday falls on Tipsy Tuesday this year.
My birthday is next Tuesday so I also get a Tipsy Tuesday for my birthday this year. 🙂
I'm not sure what Bourdain's take on Jelly Shots are.
He probably hates them.
But then again he probably has never had one of mine. 😀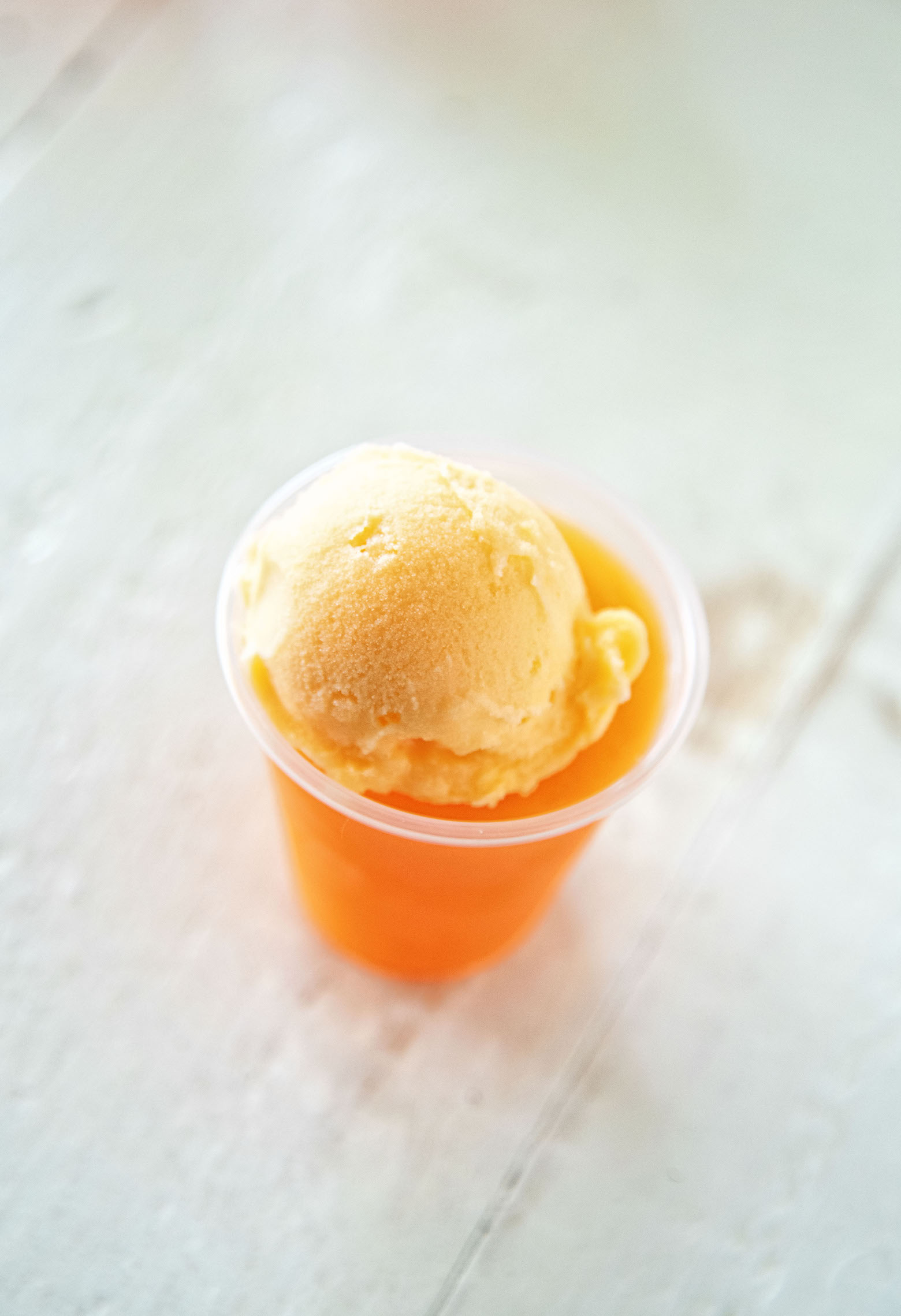 These round out my obsession with orange sherbet.
It also means the tub of orange sherbet has been used up. 😛
Don't worry, I'm sure I will have a new obsession in a week or two.
If you are a fan of orange sherbet than these are definitely the Jelly Shot for you.
While you can use any orange gelatin I tend to like the Orange Crush Gelatin.
If you want you can scoop a little extra orange sherbet on top and serve these with a spoon instead.
And yes….there is always room for gelatin.
Especially shots.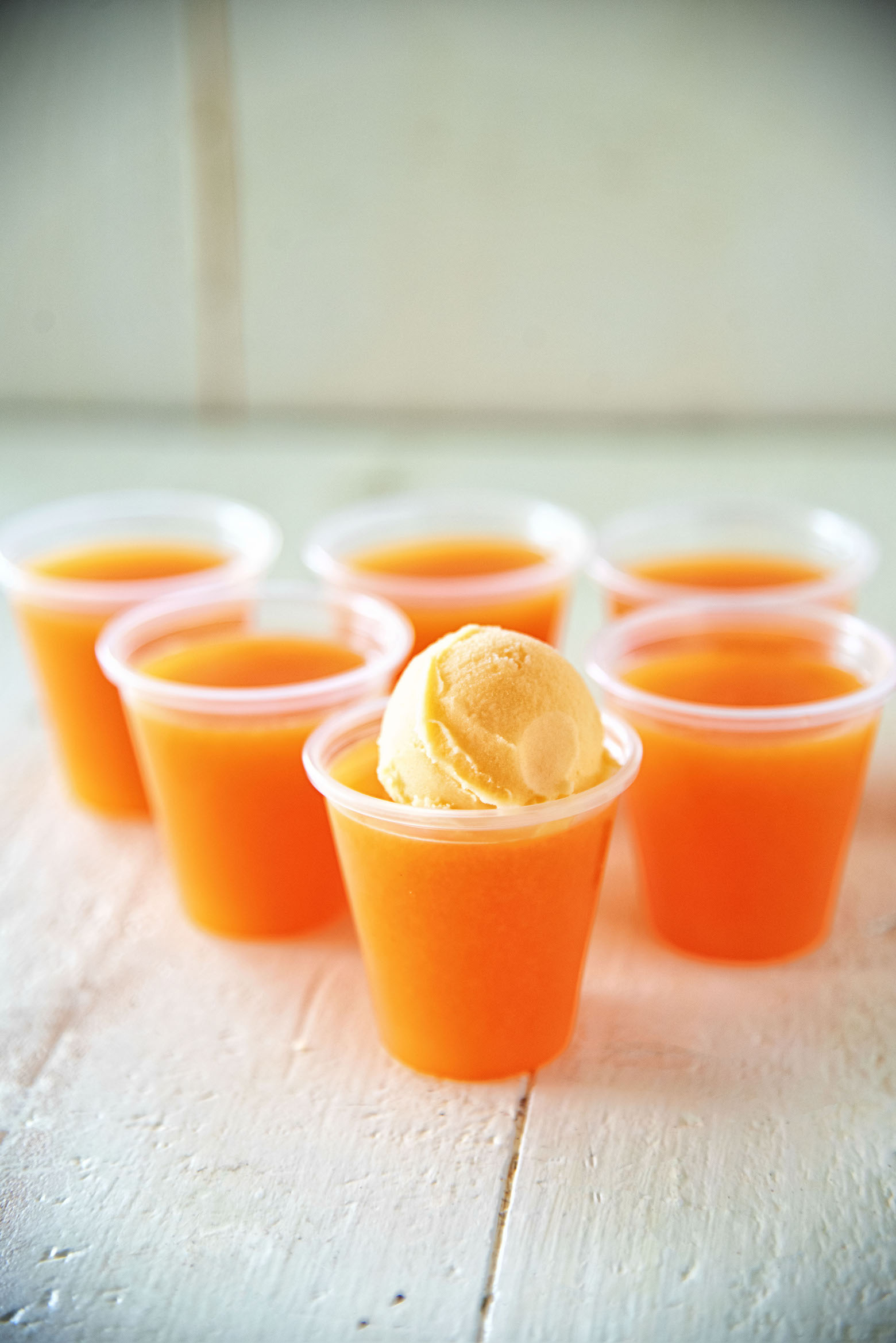 Want more recipes like this? Try these:
Strawberry Malted Milk Jelly Shots
Raspberry Peach Bellini Jelly Shots
Pineapple Coconut Cream Jelly Shots
Grape Limeade Vodka Jelly Shots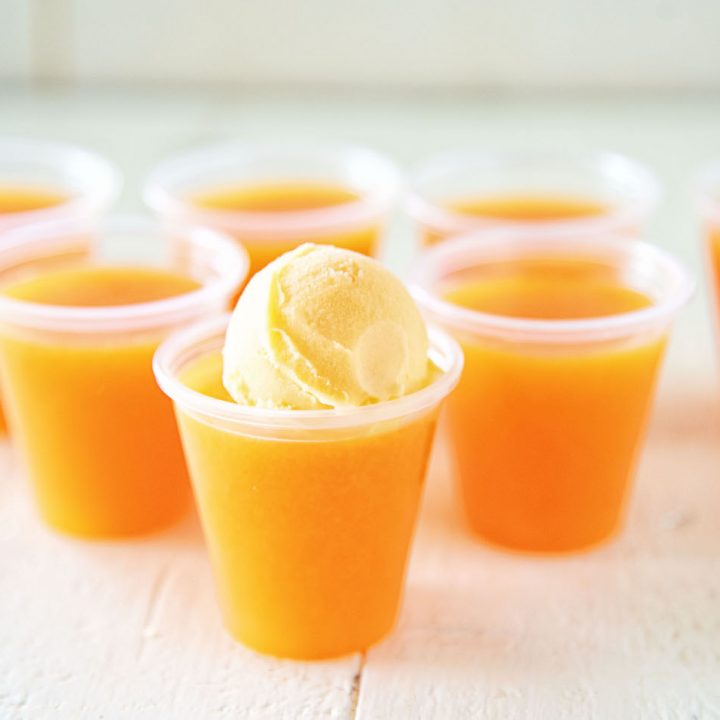 Orange Sherbet Jelly Shots
Ingredients
1 1/2 cups water
1 1/2 cups melted orange sherbet
1 cup Vodka
Instructions
Bring 1 1/2 cups water to a boil.
Empty gelatin powder into a large mixing bowl and add the boiling water.
Continue stirring for two minutes or until the jello is completely dissolved.
Add in the 1 1/2 cups of melted orange sherbet and vodka.
Stir until mixed and pour into 2oz. cups filled 1/2 to 3/4 of the way.