Cheese Tortellini Tomato Soup: Quick and easy soup made with fresh cheese tortellini in a tomato base, garlic, onion, and Parmesan Cheese.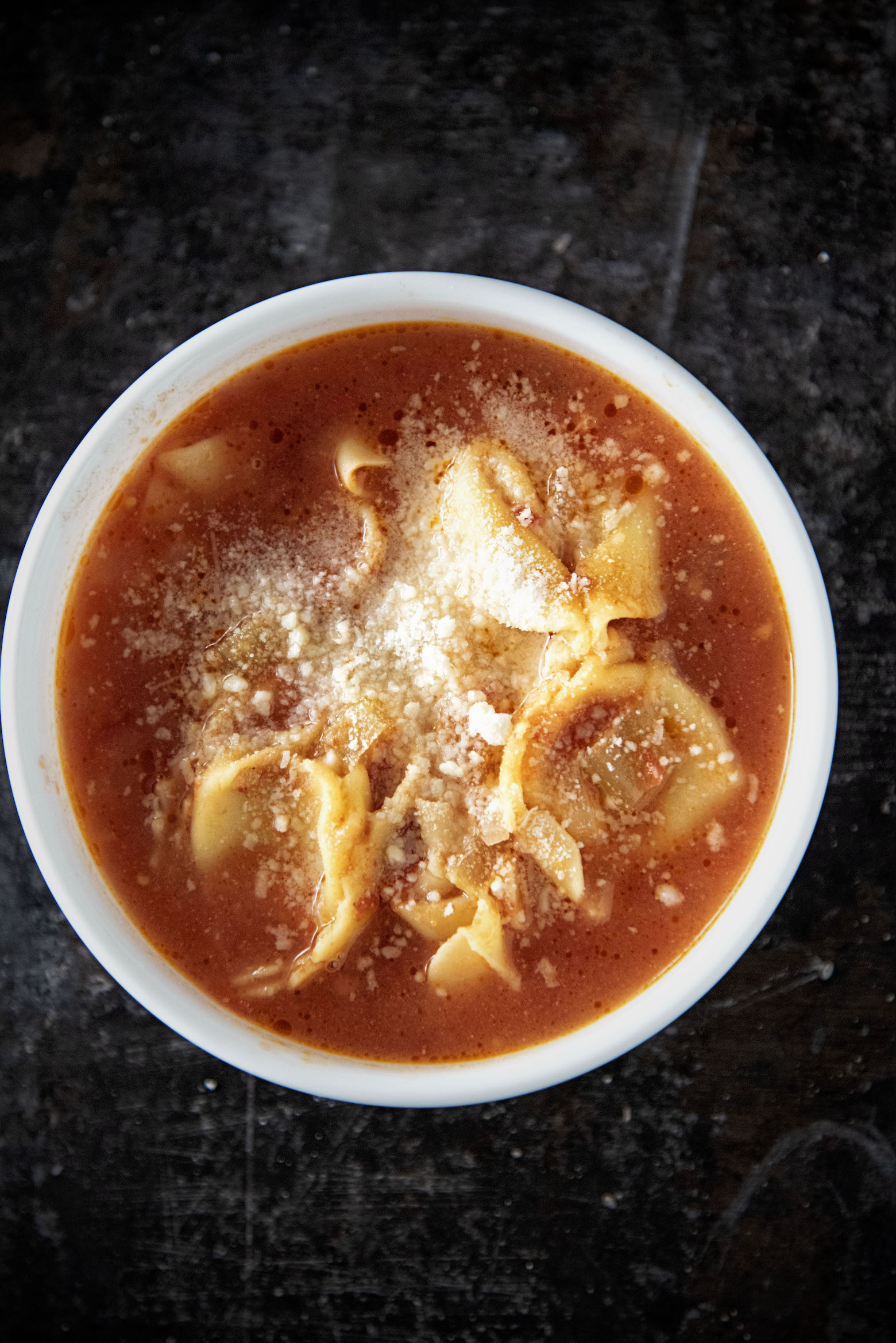 I posted this quote the other day on Instagram.
It speaks to me so much.
Nutrition is is a relatively new science if you think about it.
It really hasn't been around that long.
And it's always changing.
One week we don't get to eat eggs unless it's the egg whites.
The next week they say eat all the deviled eggs you can shove in your mouth.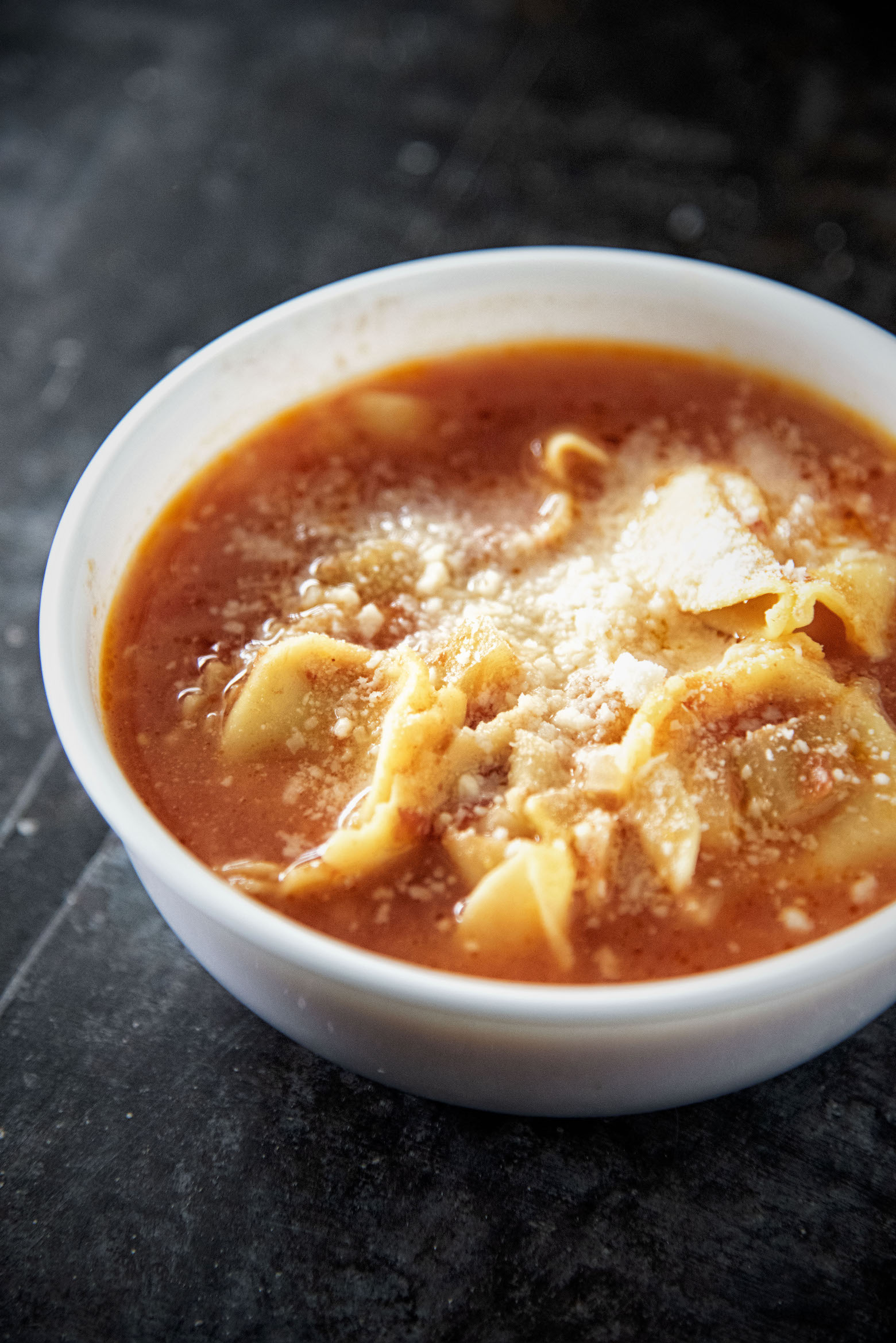 We are cutting back on meat.
We are eating nothing but meat.
Don't eat fat.
Do Keto and eat only fat.
Fruit is great for you.
Fruit is bad.
Seriously, how does one keep up?
In fact the only thing every diet no matter which one you are on seem to agree on is green vegetables.
And even that now they are saying too much and it can cause vitamin deficiencies.
So here is a soup with some veggies in it.
Some carbs…and not the "good" kind.
And some cheese.
I think I'm allowed to eat it. 😛
P.S. It's a great day to buy my cookbook Holy Sweet!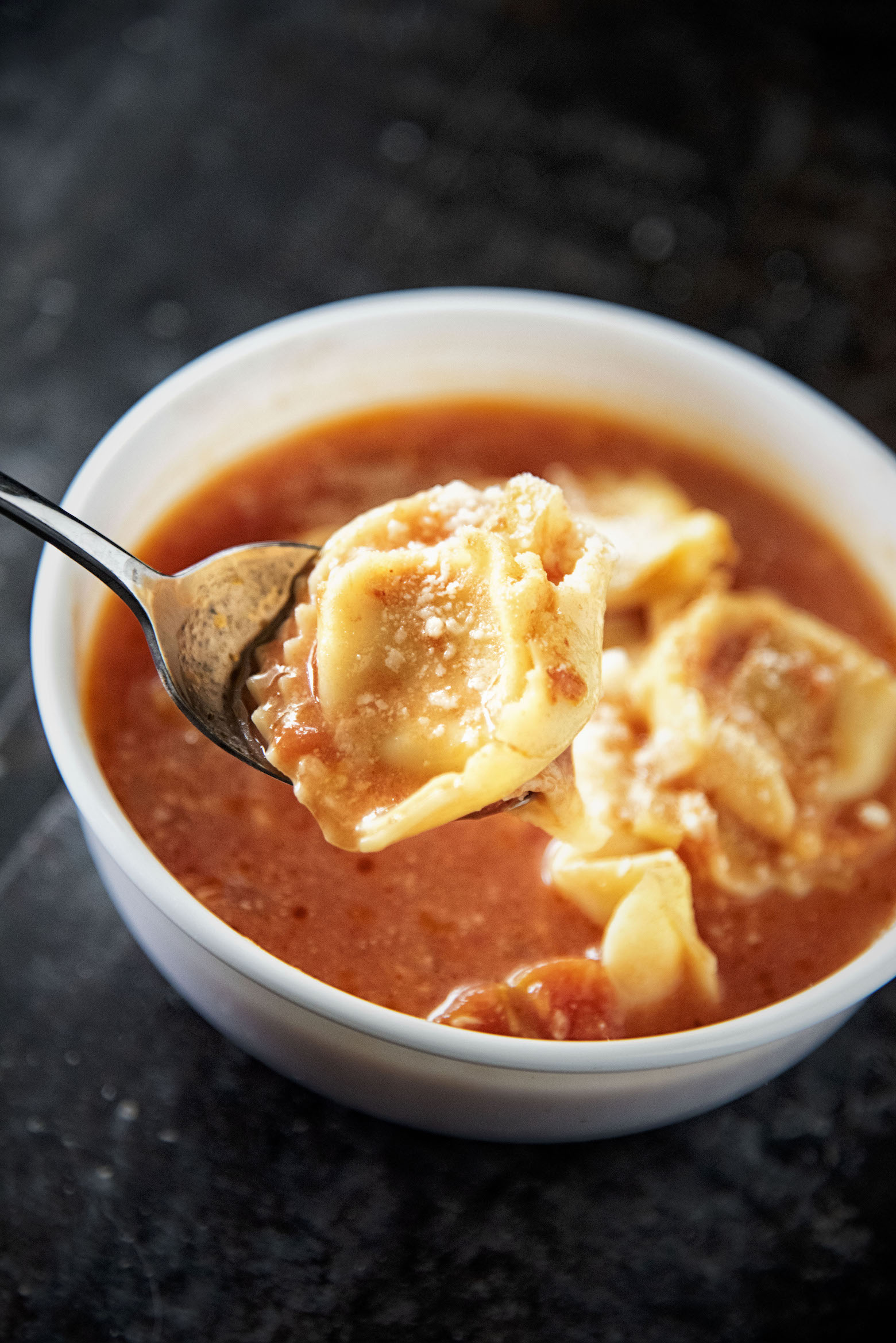 Want More Soup Recipes?
Roasted Garlic Chili White Bean Soup
Dill Pickle Cheddar Cheese Soup
Caramelized Onion Potato Ale Soup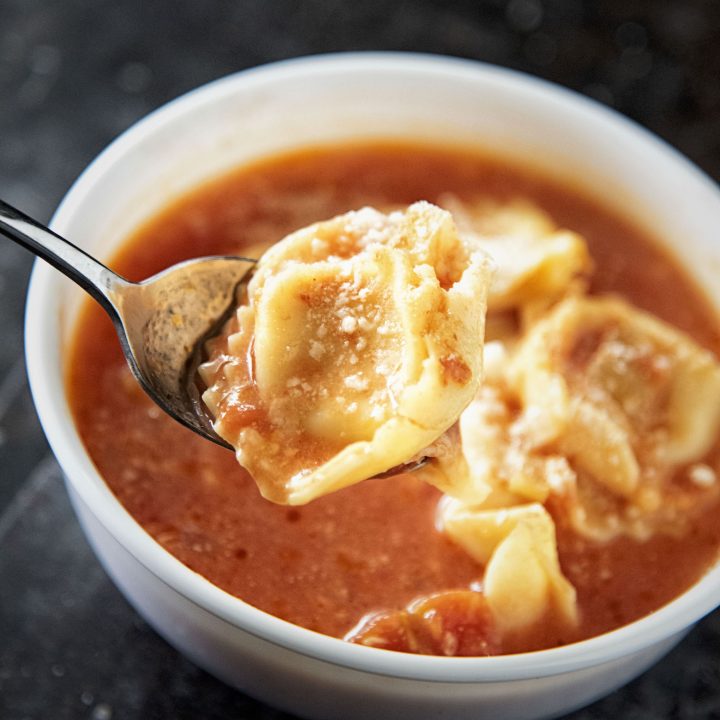 Cheese Tortellini Tomato Soup
Instructions
In a stock pot add the ghee, onions, and celery.
Cook the veggies over medium heat until the onions become translucent, about 5-6 minutes.
Add the garlic and cook another minute.
Add the chicken-less stock and canned tomatoes and bring to a boil, once you have reached a boil, reduce heat to a simmer and let simmer for about 20 minutes.
Add the cheese tortellini and bring back to a boil. Cook for 5 minutes.
Add the lemon juice and Parmesan cheese, simmer until the soup is evenly warmed.
Add salt and pepper to taste.
Serve warm with extra Parmesan cheese if desired.