These Garlic Butter Sourdough Buns are savory spiral shaped buns filled with garlic butter with a hint of sourdough tang.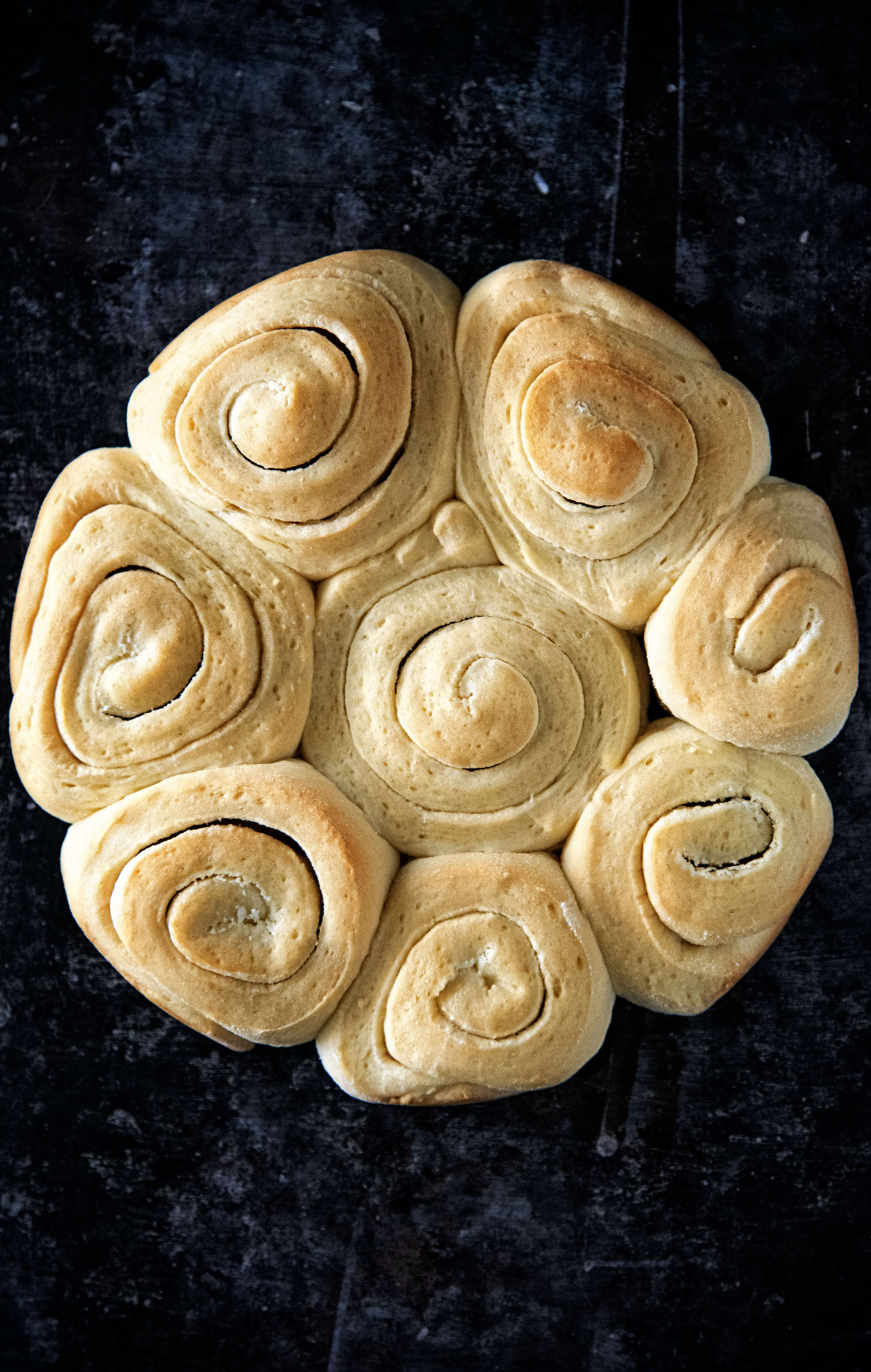 I get packages rather often.
A lot of the dogs medications come from online pharmacies to save money.
Since I work from home, many random things come to me from companies hoping I will feature their product.
Sometimes it's just me having bought stuff.
Marie Kondo drop out right here.
Turns out lots of things bring me joy. 😛
I tend to have the same four drivers.
There is an early morning guy and he is usually the Fedex guy.
A 10 am to 4 pm guy.
Then a 4-6 girl.
And a super late guy that comes usually between 7-9pm.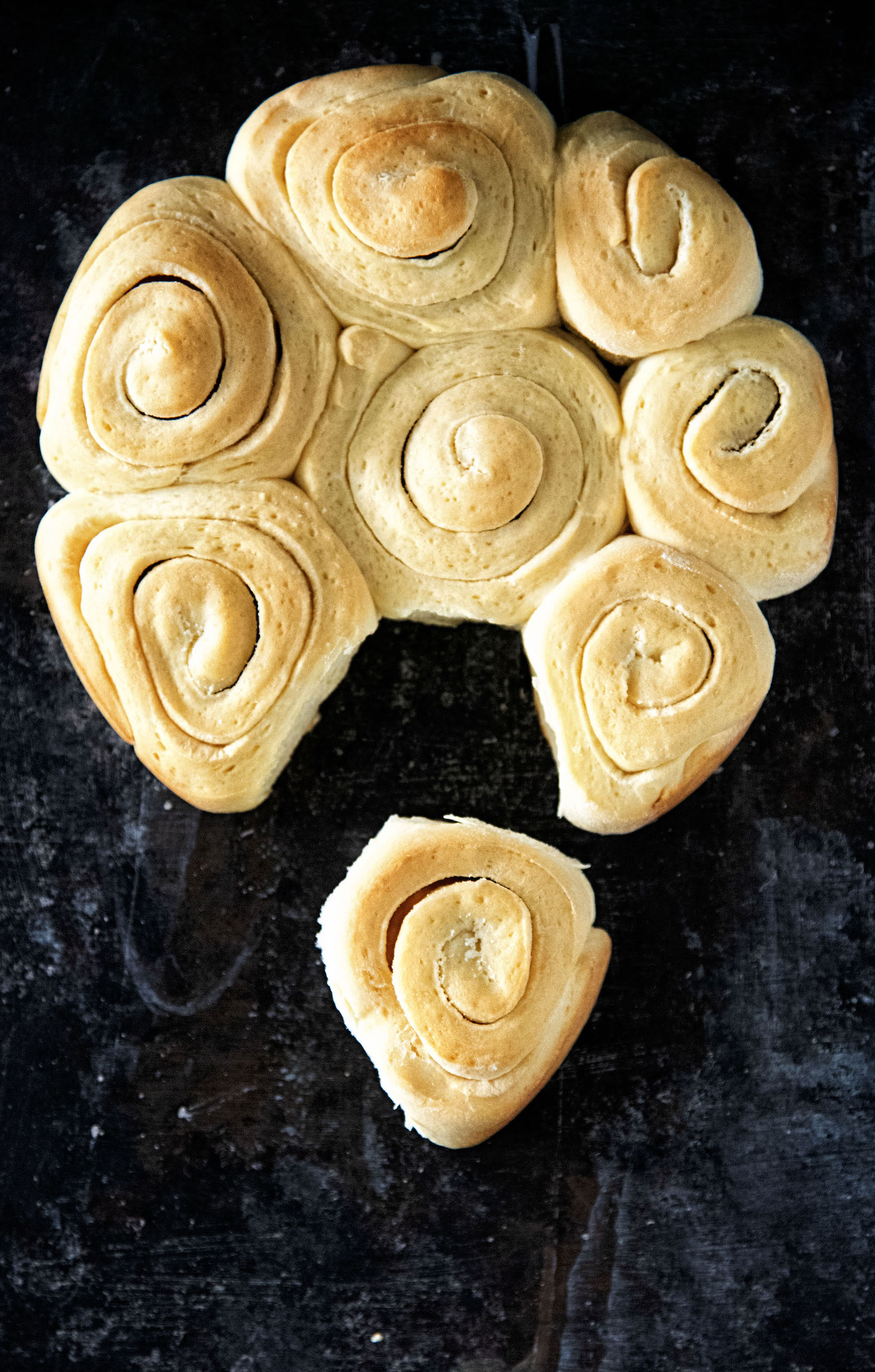 It's the 4-6 gal that is fascinating to me.
She never rings my doorbell or knocks.
But I always know she is coming because she is ALWAYS on the phone.
Talking so loud.
SO LOUD.
I'm pretty sure she is a phone sex operator.
She is always giving instructions about what she is going to do to the person or what they are to do to her.
Or she is dictating a romance novel?
If not, her and her significant other have a very active phone sex life.
Whatever it is, she is one heck of a multitasker.
What does this have to do with these Garlic Butter Sourdough Buns?
Nothing…other than I'm sure she probably talks about buns on the phone….just not these buns. 😀
These are wonderful and we have made them several times now.
Another great way to use your sourdough starter.
P.S. It's a great day to buy my cookbook Holy Sweet!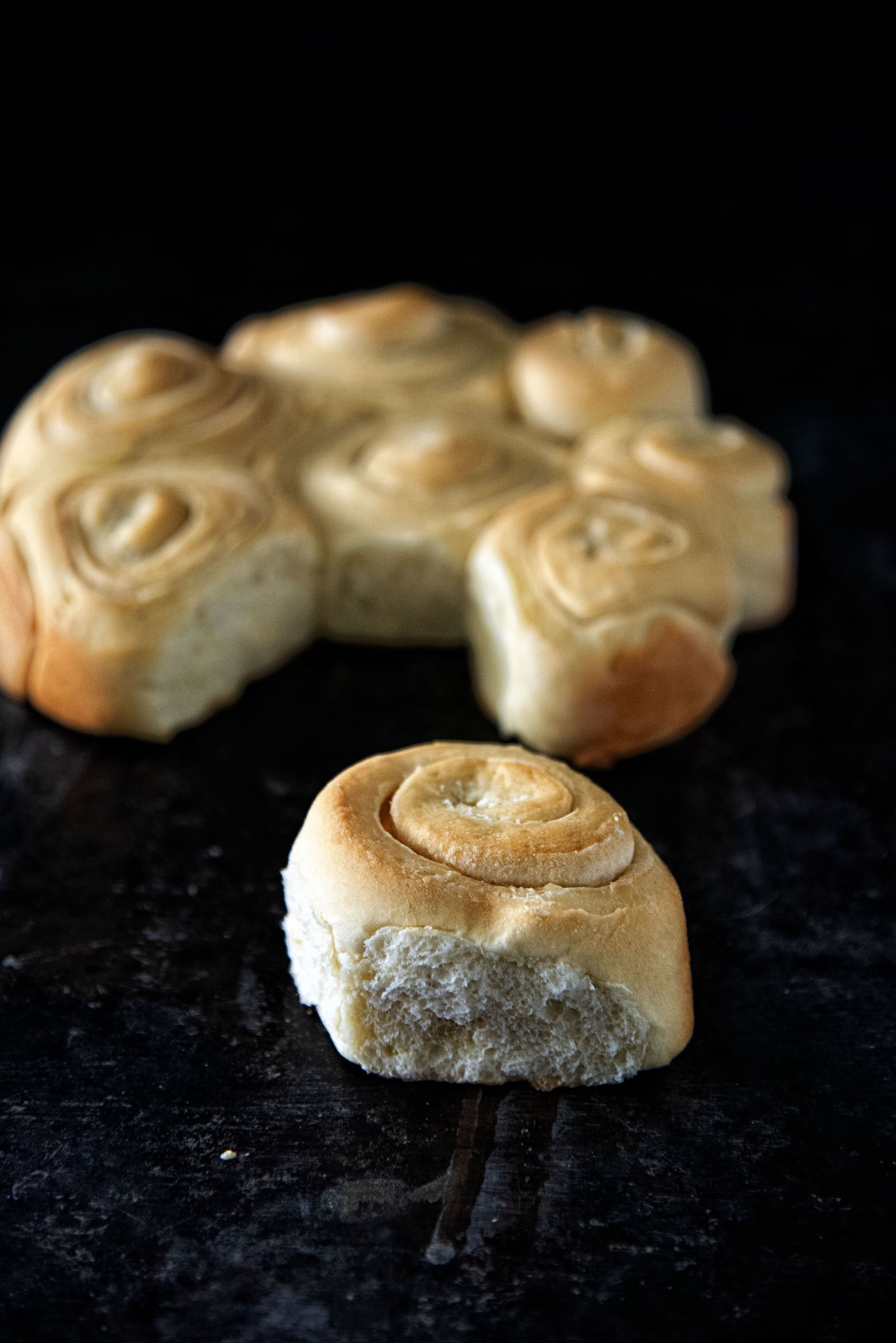 Want More Bread Recipes?
Orange Blossom Chocolate Challah Bread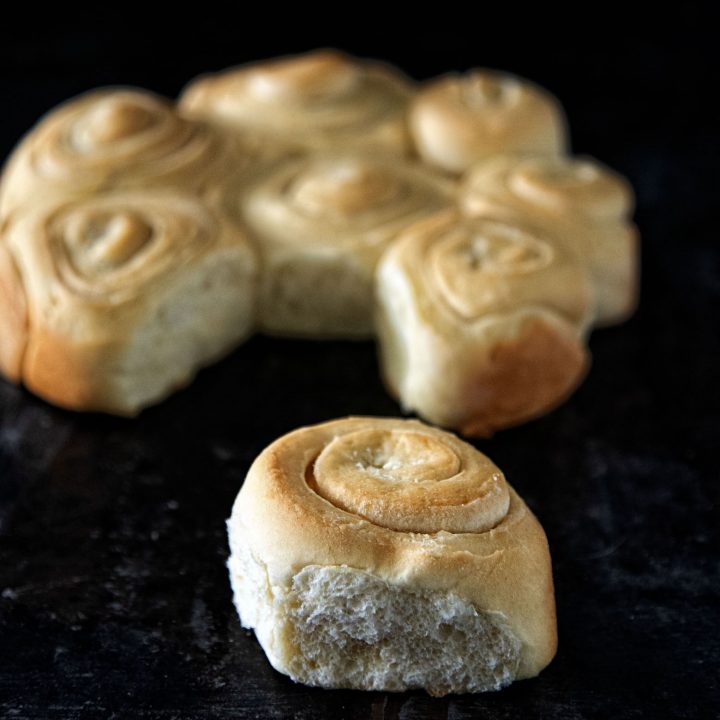 Garlic Butter Sourdough Buns
Ingredients
1/2 cup sourdough starter, ripe (fed) or discard
3 cups All-Purpose Flour
2 1/2 tsp. instant yeast (I used Red Star Yeast)
1 TBSP granulated sugar
1 1/4 tsp.salt
1 large egg
7 TBSP soft garlic butter, divided
2/3 cup lukewarm water
Instructions
Combine all of the dough ingredients in a large bowl, and mix and knead using a stand mixer with the dough hook.
Mix until a soft, smooth dough is formed.
Place the dough in a lightly greased bowl and allow the dough to rise for 1 1/2 to 2 hours, until it's just about doubled in bulk.
Gently deflate the dough, and transfer it to a lightly greased work surface, not a floured surface.
Roll and pat the dough into a rough rectangle approximately 12" x 16".
Spread the dough with 5 TBSP soft garlic butter.
Starting with a long side, roll the dough into a log.
Cut the log in 1" slices, using a sharp knife.
Lightly grease two 8" or 9" round cake pans.
Arrange 8 buns in each pan.
Cover the pans, and let the buns rise for 60 minutes, until they're noticeably puffy. Don't let these buns rise too long; you want them to have enough rising power left to expand nicely in the oven. Towards the end of the rising time, preheat the oven to 350°F.
Bake the buns for 22 to 25 minutes; they'll color only slightly.
Remove the buns from the oven, and turn them out of the pan onto a rack.
Melt the remaining 2 TSBP garlic butter.
Brush the buns with the melted garlic butter.
Serve hot or warm. To reheat, place the buns on a baking sheet, tent lightly with aluminum foil, and bake for 10 minutes in a preheated 350°F oven.
Wrap any leftover buns airtight, and store at room temperature for several days. For longer storage, wrap airtight and freeze.
Yield: 16 buns.