This Milk Chocolate Peppermint Fudge is made with classic holiday flavors found in this marshmallow based fudge.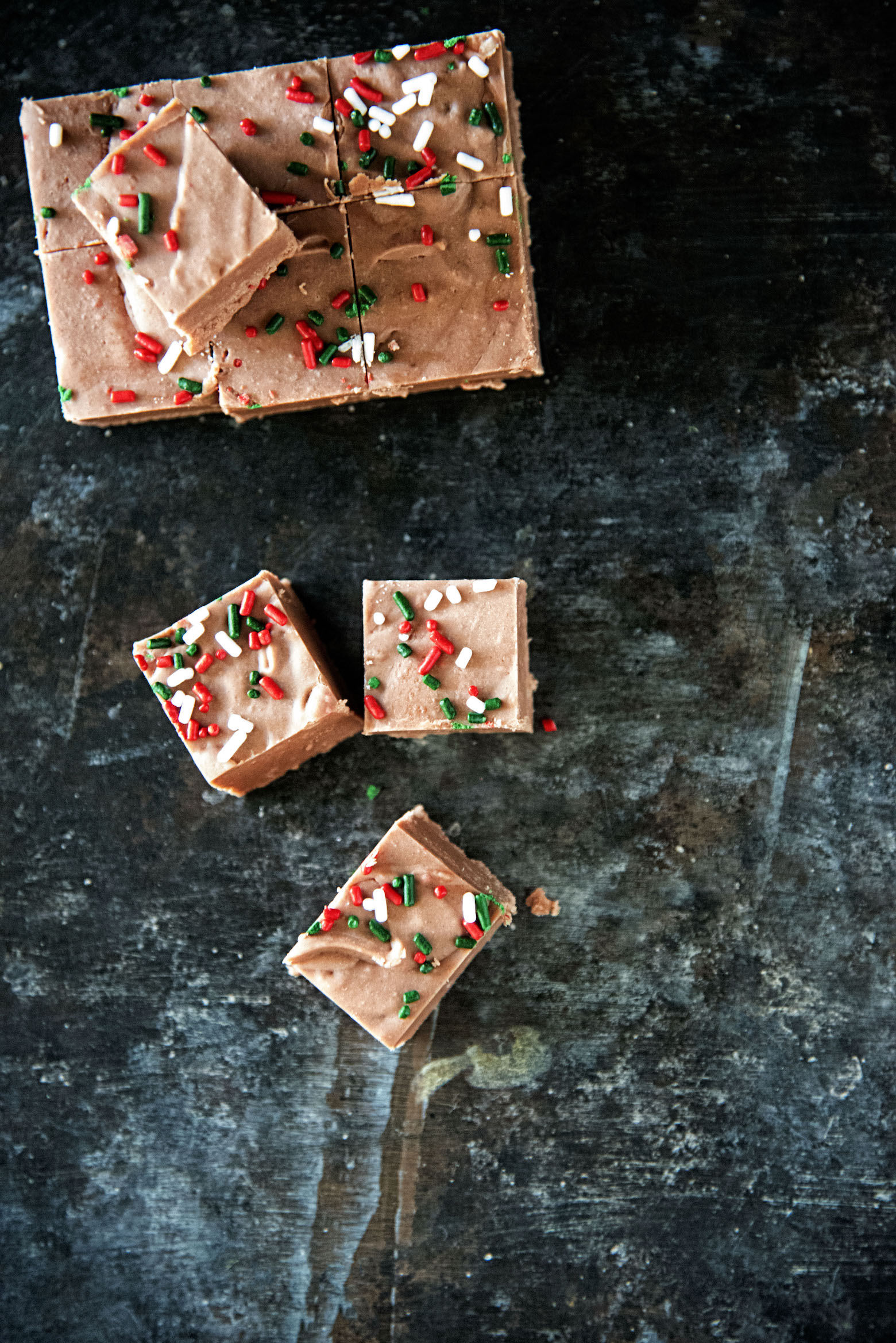 Our Thanksgiving didn't exactly go as planned.
We went to the gym like planned.
But once at the gym my husband got an alert that someone was using his credit card and was it him?
It was not.
While at the gym, our Suburban was broken into.
And a few credit cards were in there.
Ones he pretty much never uses.
They took a locked mailbox we were returning to Lowes.
Two pairs of sunglasses.
Random weird things like our Good Sam membership card.
Took the review camera.
Except that it's missing the camera part because that is attached to our trailer.
Took the car code reader (that tells you what is wrong with the car if you break down).
My husband's hat.
And our garage door opener.
They only successfully got $34 spent at a gas station.
Everything else was blocked.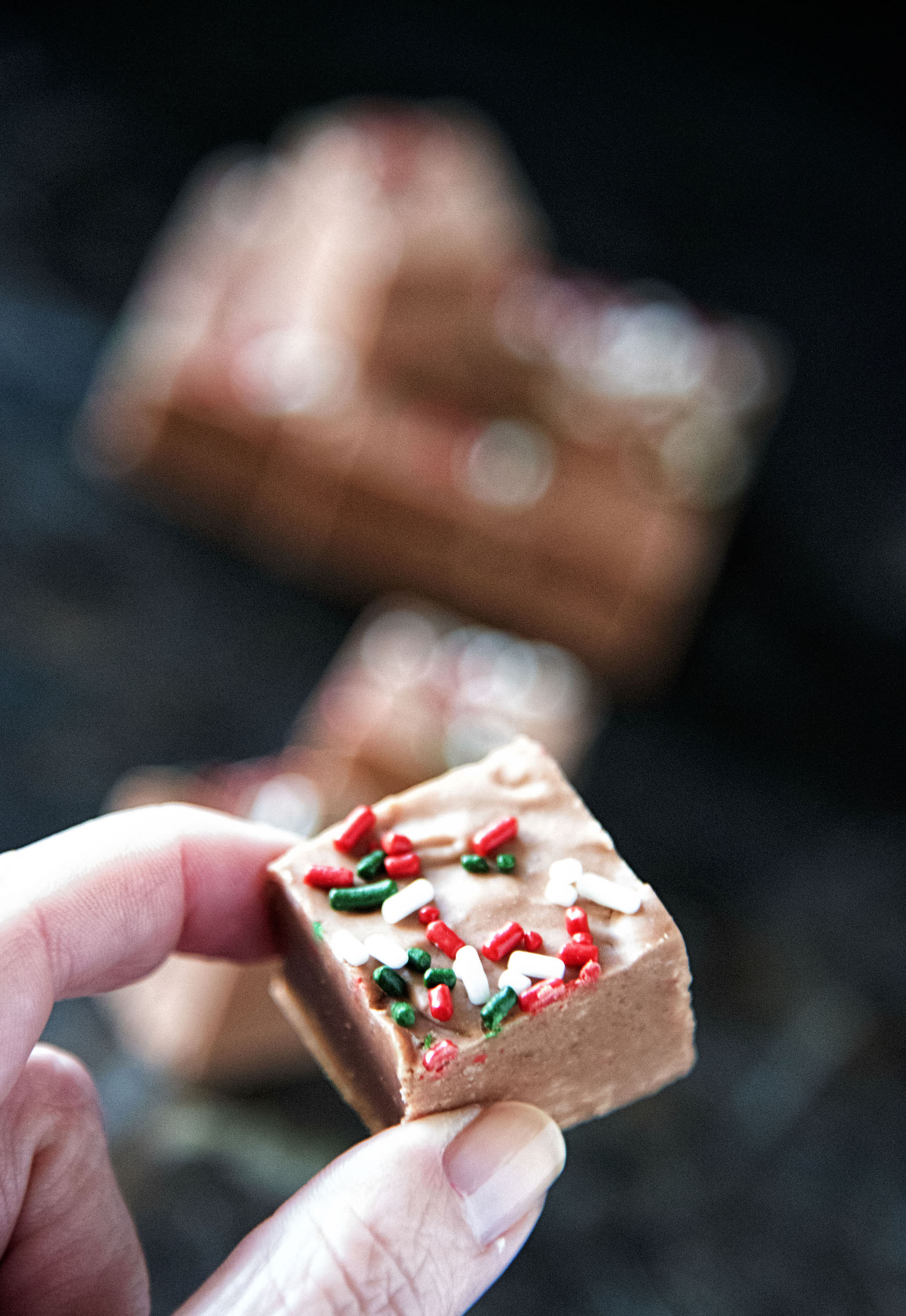 So our Thanksgiving was re-programing garage doors.
Calling those places that were open to tell them things were stolen.
Filing reports with the police.
Joy.
Today will be much of the same.
But this week was not all crappy…if you did not read the newsletter, our dog Daisy's biopsy came back as just an infection and not cancer.
So even though she is on medication for an infection we will take that any day over cancer.
Now that Thanksgiving is over we are officially in holiday baking mode.
I make fudge pretty much from the day after thanksgiving up until Christmas day.
It's the main thing I give people.
This Milk Chocolate Peppermint Fudge is pretty classic.
Just milk chocolate and peppermint.
But sometimes the classics are just what you need.
P.S. It's a great day to buy my cookbook Holy Sweet!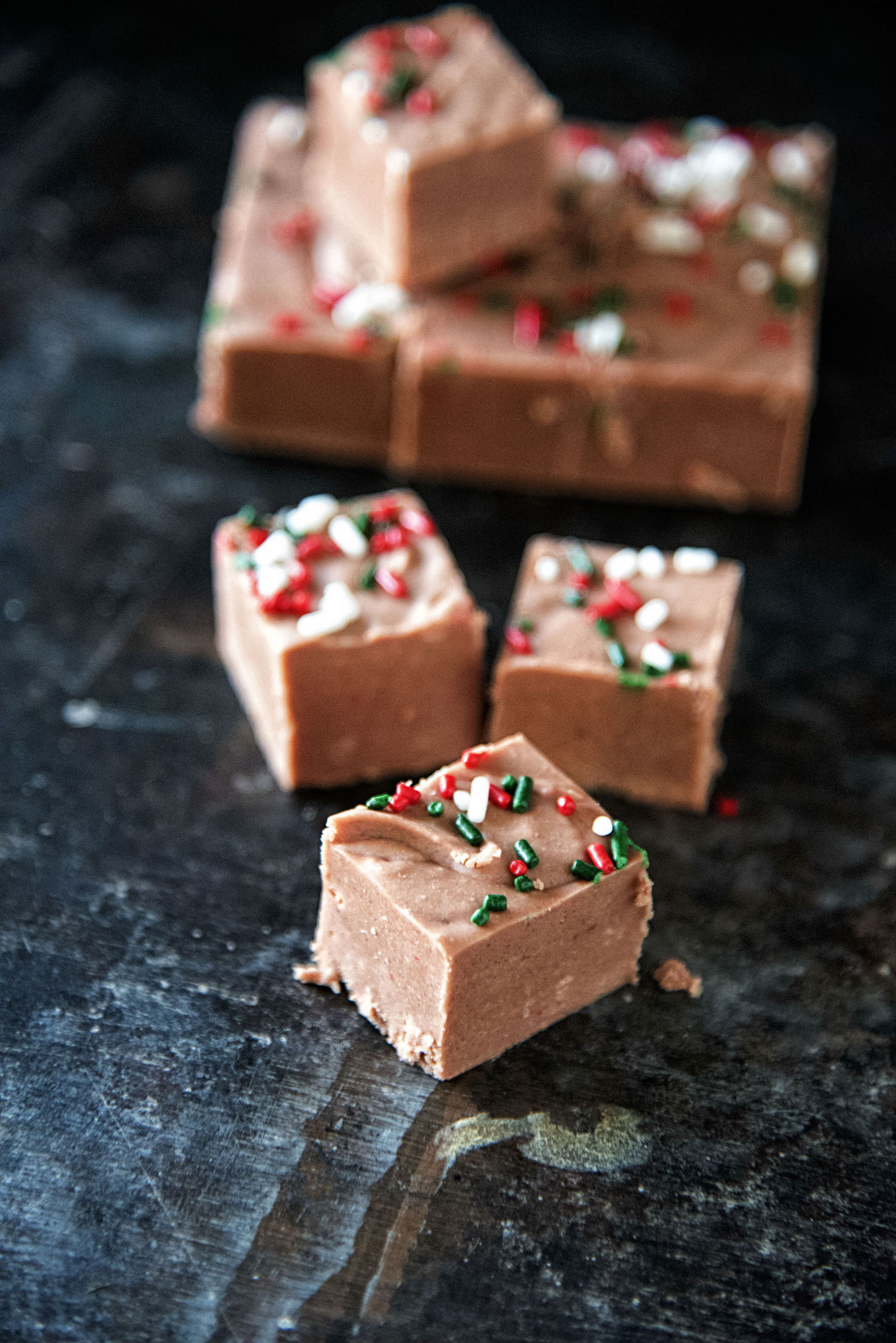 Want More Fudge Recipes?
Spiked Rum Raisin Chocolate Fudge
Spiked Peppermint Marshmallow Chocolate Fudge
Monster Cookie Chocolate Fudge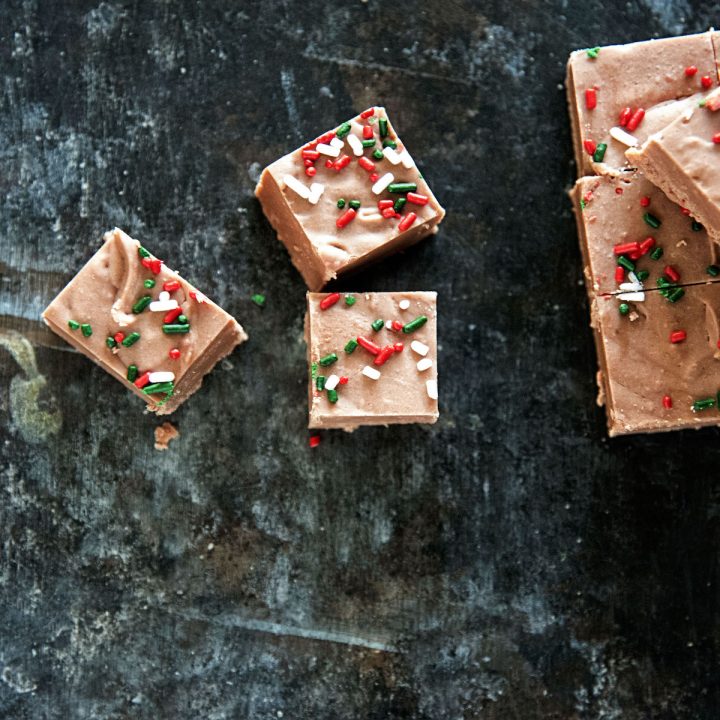 Milk Chocolate Peppermint Fudge
Ingredients
2 cups granulated sugar
4 oz. unsalted butter
½ cup heavy cream
1 cup milk chocolate chips
1 cup Andes Peppermint Crunch Baking Chips
7-ounce jar marshmallow crème
holiday sprinkles if desired
Instructions
Line an 8×8 inch pan with parchment with an overhang so you can lift the fudge out later and coat with baking spray.
Combine sugar, butter, and heavy cream into a large heavy bottomed sauce pan and bring to a boil over medium heat.
Once boiling, attach a candy thermometer and reduce the heat to a hair above medium low and cook for 7-10 minutes until your thermometer reads 234°F (soft ball stage) , stirring constantly.
Once you reach 234F remove from heat and add the milk chocolate and peppermint crunch chips stirring vigorously with a wooden spoon until the chocolate has melted and the mixture is smooth.
Add the marshmallow crème and mix until well blended.
Pour into prepared pan.
Top with sprinkles if desired.
Let cool to room temperature.
Then lift out of the pan and onto a cutting board.
Cut into whatever amount you want.