Inspired by a favorite morning treats these Orange Cinnamon Roll Jelly Shots contain orange gelatin, Cinnabon Vodka, and Cinnabon liqueur.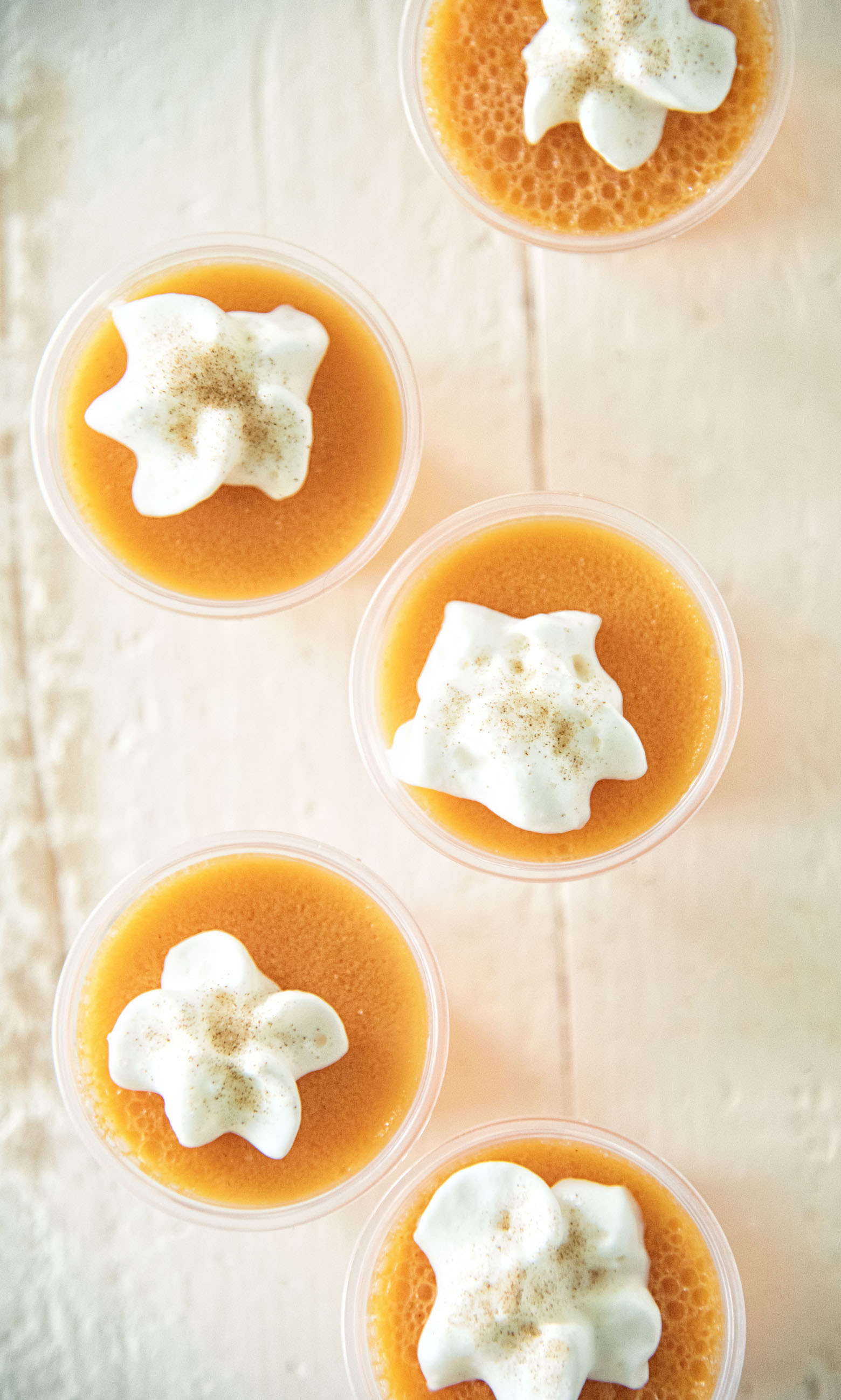 So as much as I love a homemade cinnamon roll, I have to admit I love me some Pillsbury Orange Rolls.
Sadly I grew up thinking my mother mad them from scratch when it turns out she did not. 🙂
Nonetheless, I still love them.
A few years ago I was at a retreat at Kristen of Dine and Dish's house.
She had been sent a bottle of Pinnacle Cinnabon Vodka and said it was really good with Coke.
Yes, it is.
I care not to admit how many of those I drank but it was a lot.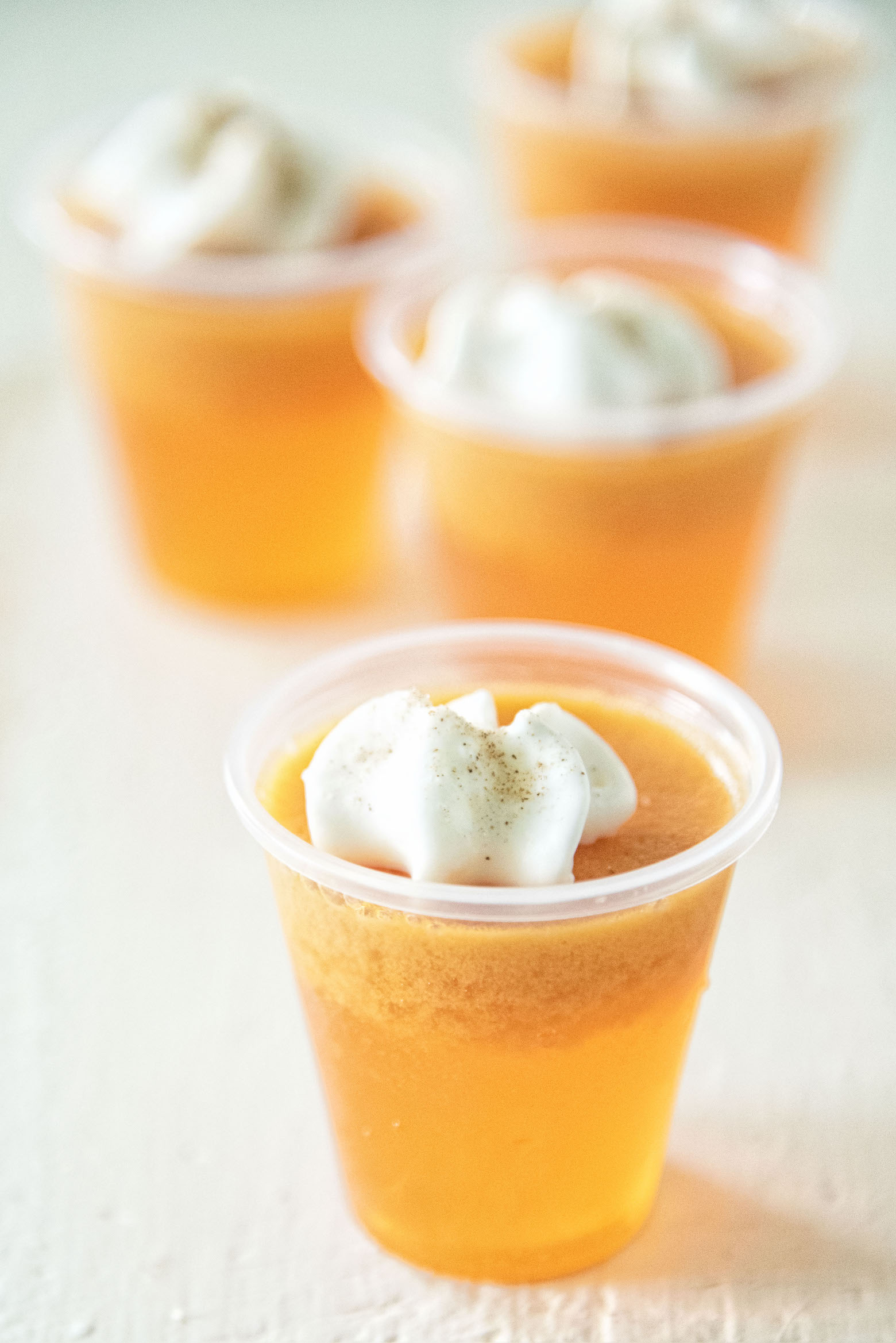 And I still drink them.
Then last week on my Twitter feed was a photo of someone who had a bottle of Cinnabon Cream Liqueur.
It took me a bit to track it down but it was so worth it.
Because I needed to make Orange Cinnamon Roll Jelly Shots.
If you cannot find the Cinnabon vodka you can use a plain vodka and some cinnamon schnapps in place of the Cinnabon Cream Liqueur.
Don't skip making the whipped cream for this one is it is basically cream cheese frosting to go on top of the "cinnamon rolls".
And no one should ever pass up putting cream cheese frosting on anything.
Last but not least…it's a great time to order my cookbook. 😀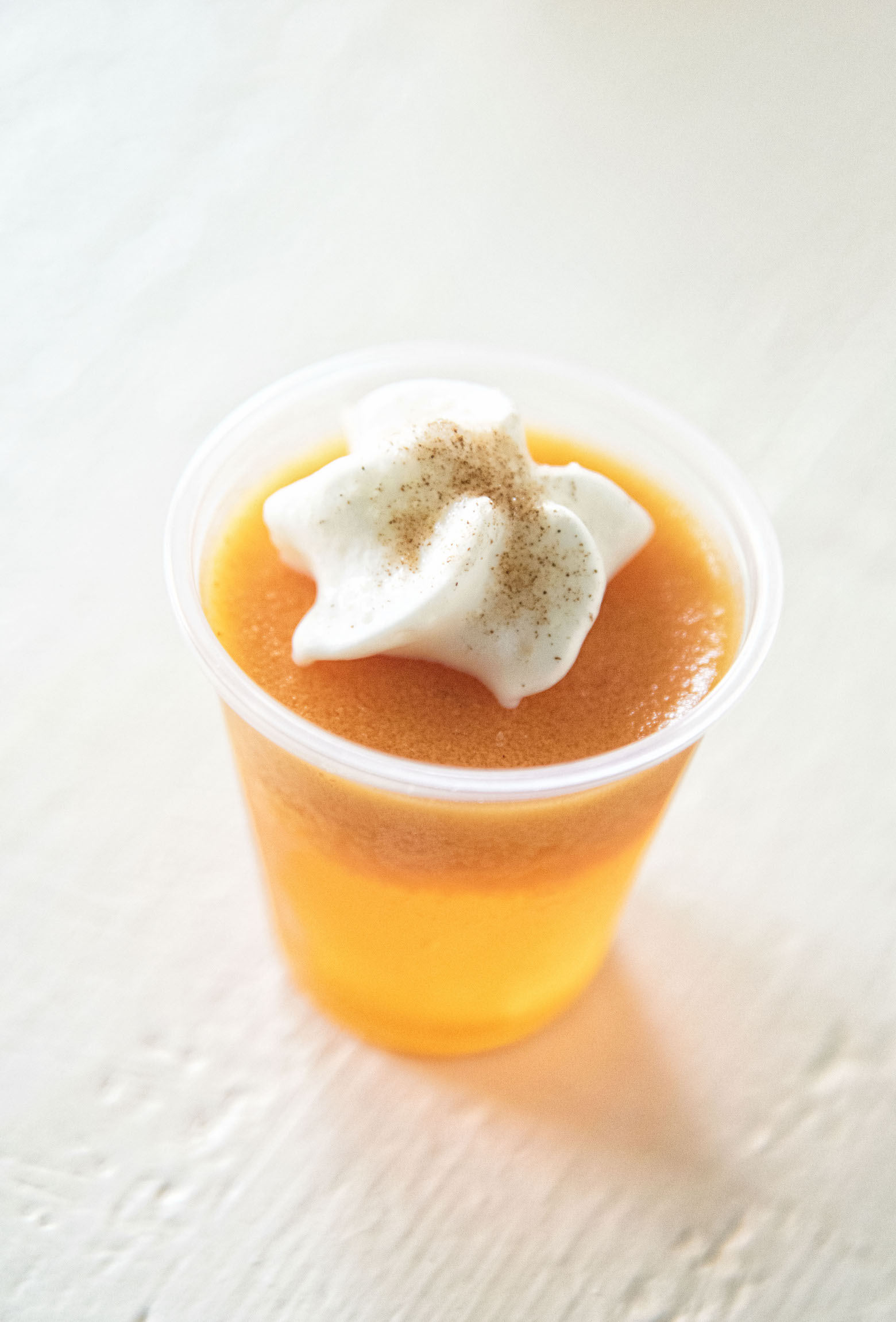 Want More Jelly Shots?
Strawberry Pina Colada Jelly Shots
Blue Hawaiian Rainbow Jelly Shots
Fruit Punch Moonshine Jelly Shots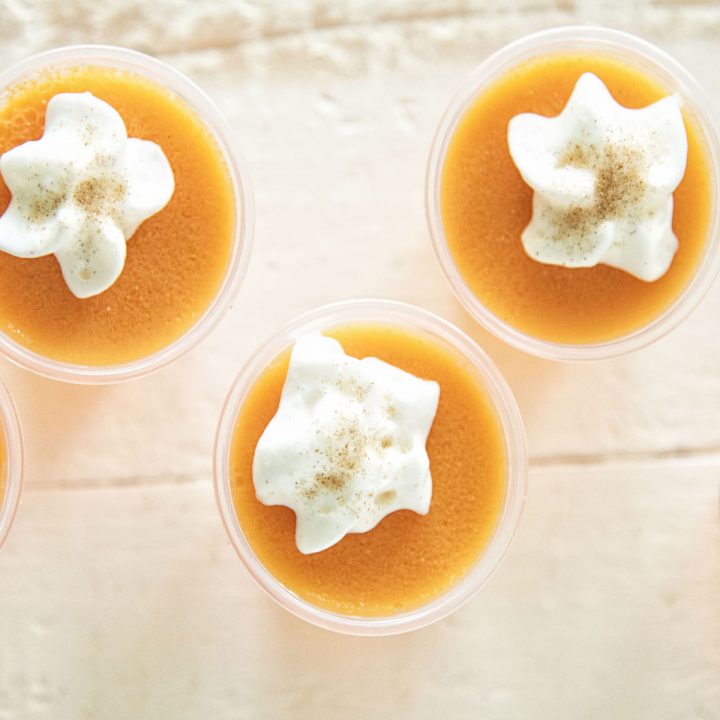 Orange Cinnamon Roll Jelly Shots
Ingredients
For the Cream Cheese Whipped Cream:
2 oz. cream cheese
1/2 heavy cream
2 TBSP granulated sugar
cinnamon sugar (for garnish)
For the Jelly Shots:
zest of 1 orange
2 cups water
1/2 cup fresh squeezed orange juice
2 (3 oz) packages Orange gelatin
1/2 cup Cinnabon Cream Liqueur (use cinnamon schnapps if you can't find)
1 cup Cinnabon Vodka (use regular vodka if you can't find)
Instructions
For the Cream Cheese Whipped Cream:
Using a stand mixer with a whisk attachment, beat the heavy cream until stiff peaks form.
Add sugar and cream cheese and mix until fully combined.
Set aside.
For the Jello Shots:
Bring 2 cups water and orange zest to a boil.
Strain out the orange zest.
Empty gelatin powder into a large mixing bowl and add the boiling water.
Continue stirring for two minutes or until the jello is completely dissolved.
Add in the orange juice, Cinnabon Liqueur, and Cinnabon Vodka.
Stir until mixed and pour into 2oz. cups filled to 3/4 of the way.
Top with cream cheese whipped cream and cinnamon sugar.