Strawberry Cream Jelly Shots have Strawberry Crush soda, Strawberry Gelatin, Strawberry pudding, Bailey's Strawberries and Cream, and Vodka.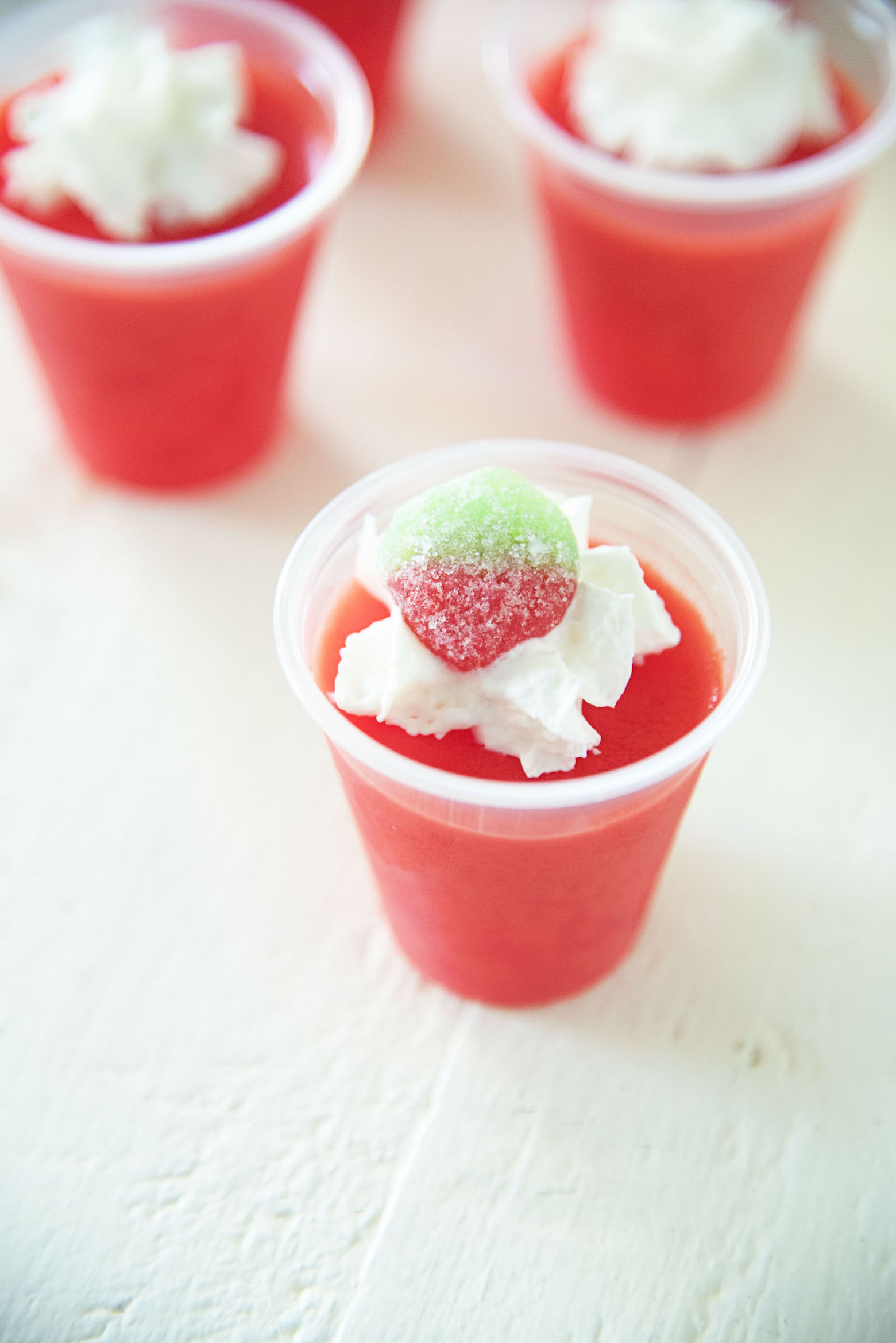 It's that time again…Tipsy Tuesday.
This week I bring to you something on the sweeter side.
Strawberry Cream Jelly Shots.
Growing up I was always a sucker for any flavor of Crush soda.
Orange, Grape, and Strawberry Crush. Mmm.
So a few years ago when I was shopping for Jelly flavors online I found that Crush was making my favorite flavors in gelatin form.
I ordered a sample pack that had all three to see if I would like it.
I did. 🙂
Strawberries and cream is one of my favorite combos.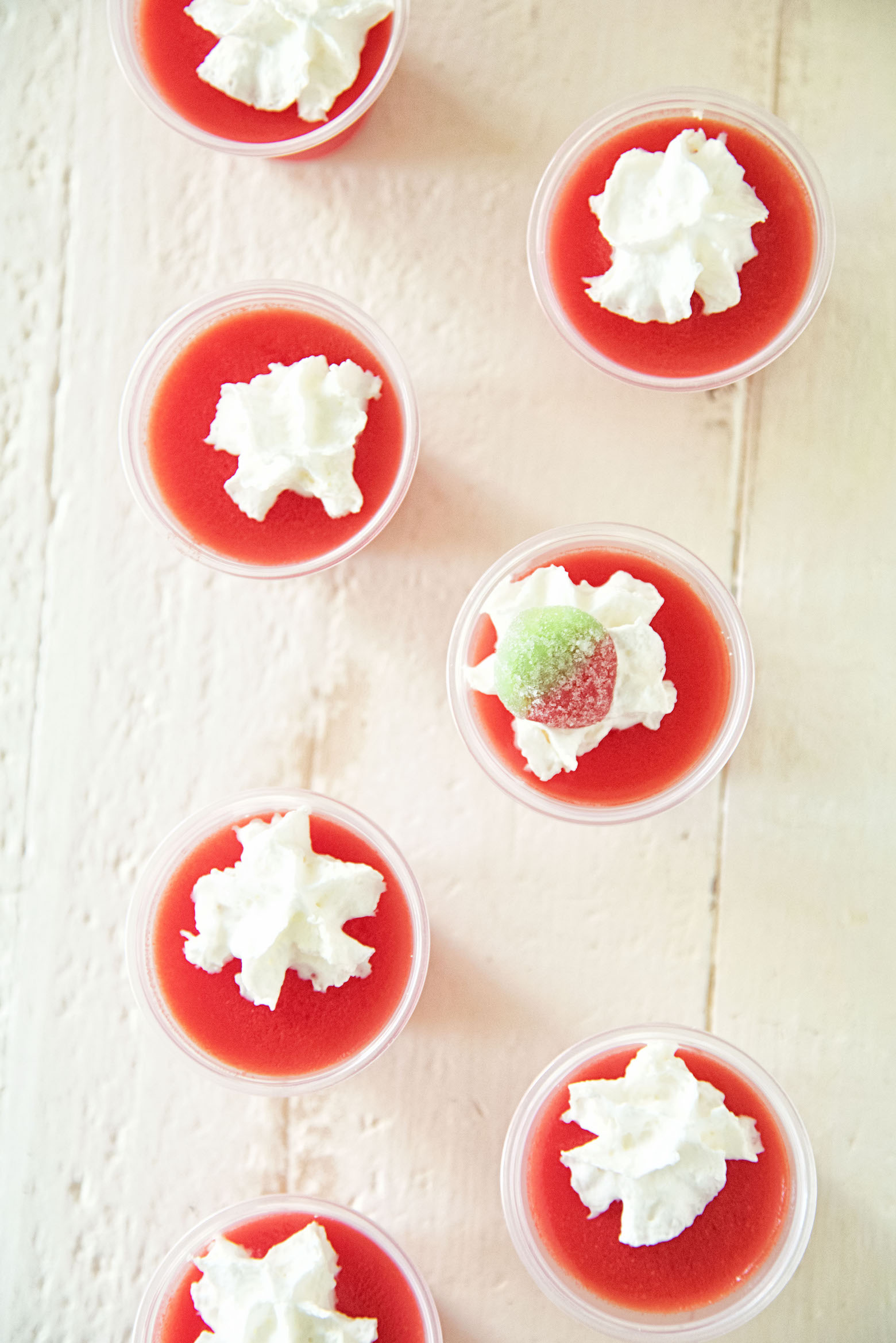 Bailey's came out with a limited edition last year of Bailey's Strawberries and Cream.
And I bought quite a few bottles I must confess…you know in case it goes away. 😀
Luckily, so far they have seem to keep it around.
I decide to combine the Strawberry Crush and the Baileys to make these.
And of course add vodka to it. 😛
If you can not find the Strawberry Crush gelatin you can just use strawberry flavored gelatin.
This recipe uses Strawberry Creme Pudding (powdered) which I bought at Winco.
But if you can't find it, vanilla pudding (powdered) can be a substitute.
I have had several people write and comment that they are loving the shots which makes me happy.
Not to worry I plan on making many, many more in the future.
What also makes me happy is sampling all the Jelly shots. 😛
It's a hard life but someone has to do it. 😀
P.S. Have you ordered my cookbook?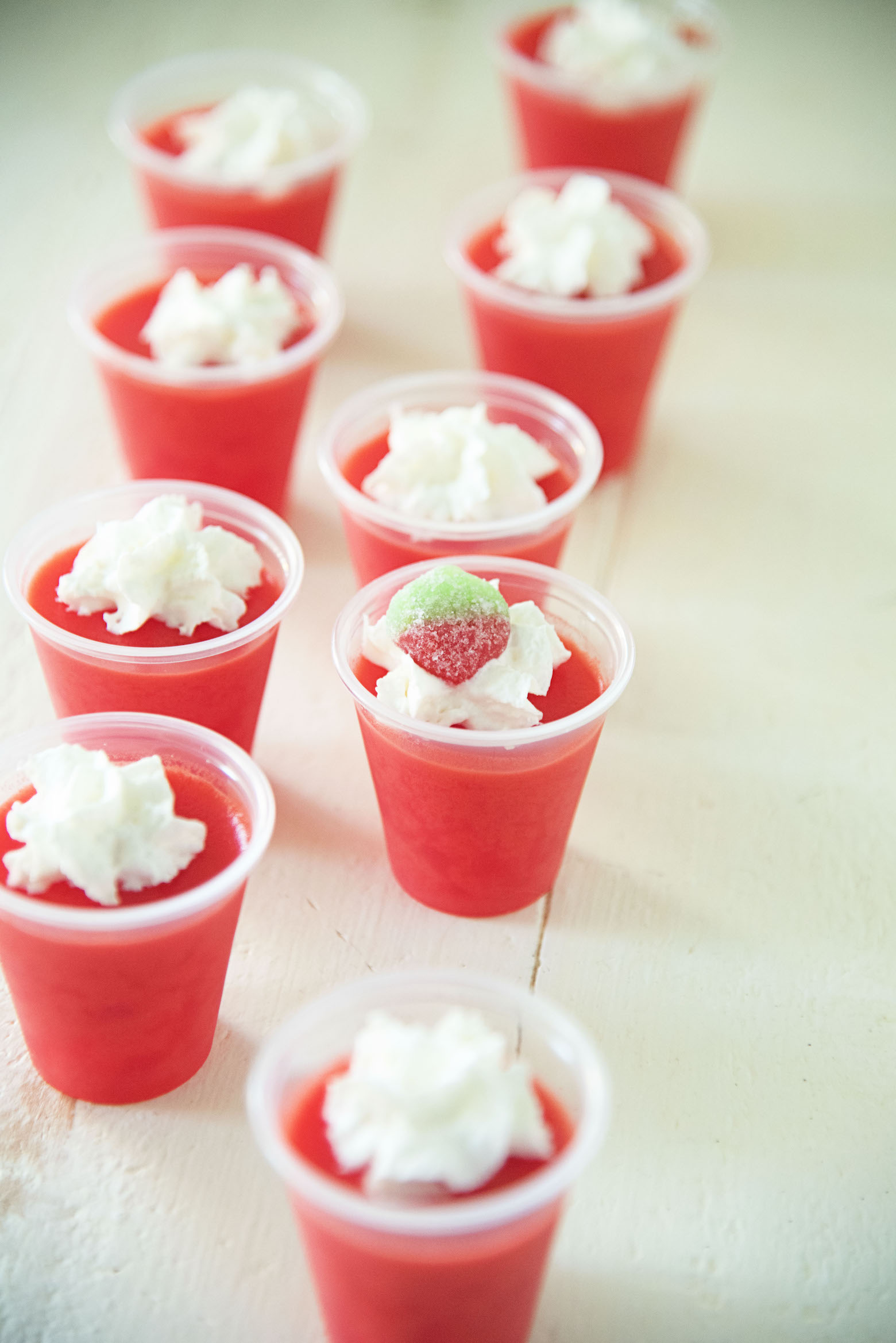 Want More Jelly Shot Recipes?
Cucumber Mint Lemonade Jelly Shots
Peanut Butter Grape Jelly Jelly Shots
Strawberry Ice Cream Jelly Shots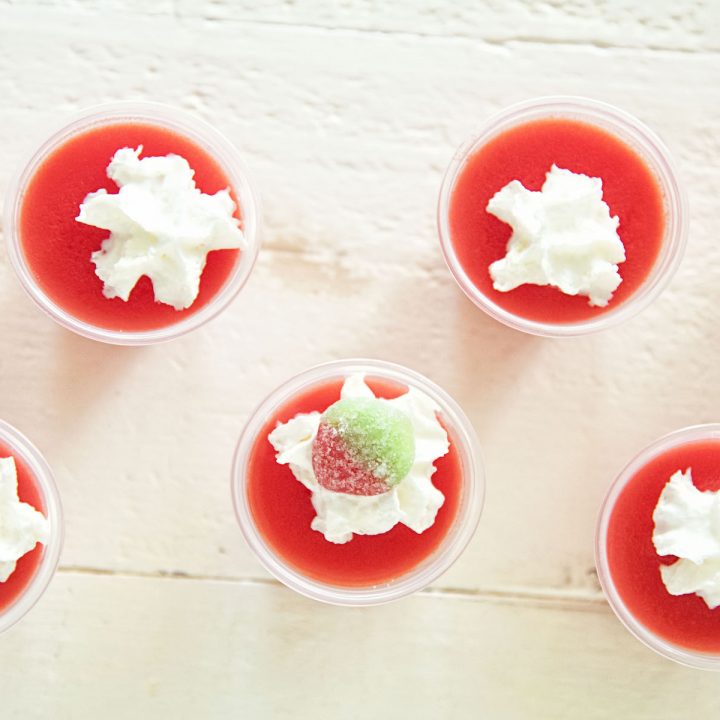 Strawberry Cream Jelly Shots
Ingredients
1 cup water
1 cup Strawberry Crush Soda
2 (3 oz) packages Strawberry Crush Gelatin (or any strawberry gelatin)
2 TBSP Jell-O Strawberry Creme Pudding (powdered)
1/2 cup cold water
1/2 cup Bailey's Strawberries and Cream
1 cup Vodka
Instructions
Bring the 1 cup water and 1 cup Strawberry Crush soda to a boil.
Empty jello powder into a large mixing bowl and add the boiling water/soda mix.
Continue stirring for two minutes or until the jello is completely dissolved.
Whisk in the pudding powder and mix until dissolved.
Add in the 1/2 cup of cold water, 1/2 cup of Bailey's Strawberries and Cream, and 1 cup vodka.
Stir until mixed and pour into 2oz. cups filled 1/2 to 3/4 of the way.
Top with whipped cream if desired.