Sex on the Beach Jelly Shots are embarrassing to order but is yummy, this popular drink is turned into a jelly shot.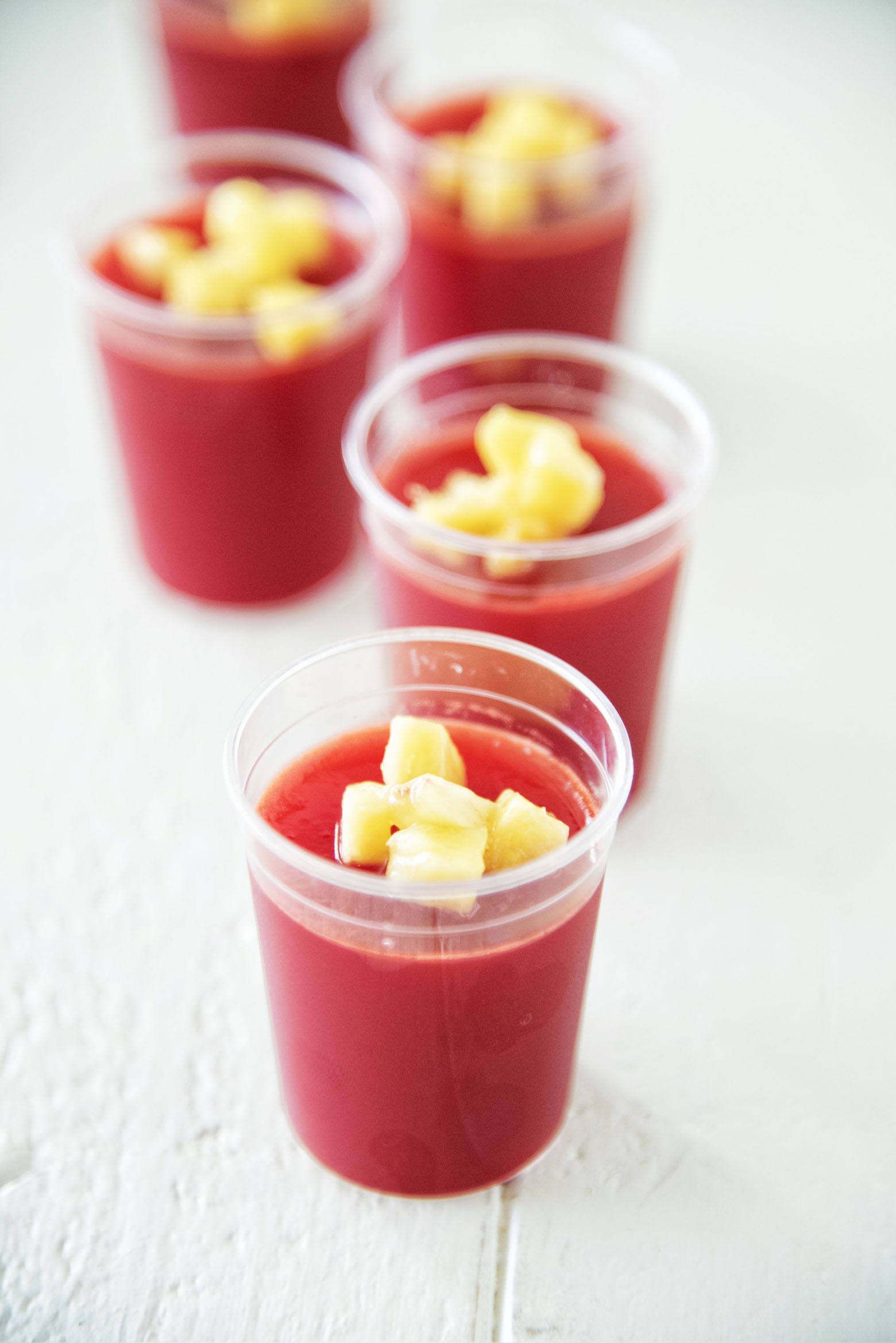 In 2005 I started this blog with the intention of sharing recipes.
I thought maybe a couple strangers might read it but really I was just gathering recipes I made for friends and family.
A place for me to refer them to when they asked "do you have a really good chocolate cake recipe?"
For the record I do have a really good chocolate cake recipe.
After 13 years…I have quite a few. 🙂
In having this blog for so long now, most of my friends stopped asking me for recipes because they know to just come here.
However, there is one thing that people always ask me recipes for…and up until now they have not been on the blog.
Jelly Shots.
When I worked for General Mills website Tablespoon I was in charge of making Jelly Shots.
Not Jelly Shots I wanted to make but ones they wanted me to.
I point this out because I would have never thought an Eggnog Jelly Shot was a good idea.
The funny story about the eggnog Jelly Shot was that my bosses were upset that they weren't see through.
Keep in mind most of the people in charge of those websites are not food people.
They are marketing people so they have a certain look they are going for.
I encouraged them to go pour a glass of eggnog and hold it to the light and then get back to me on how to make them see through. 😛
They stayed as is. 😀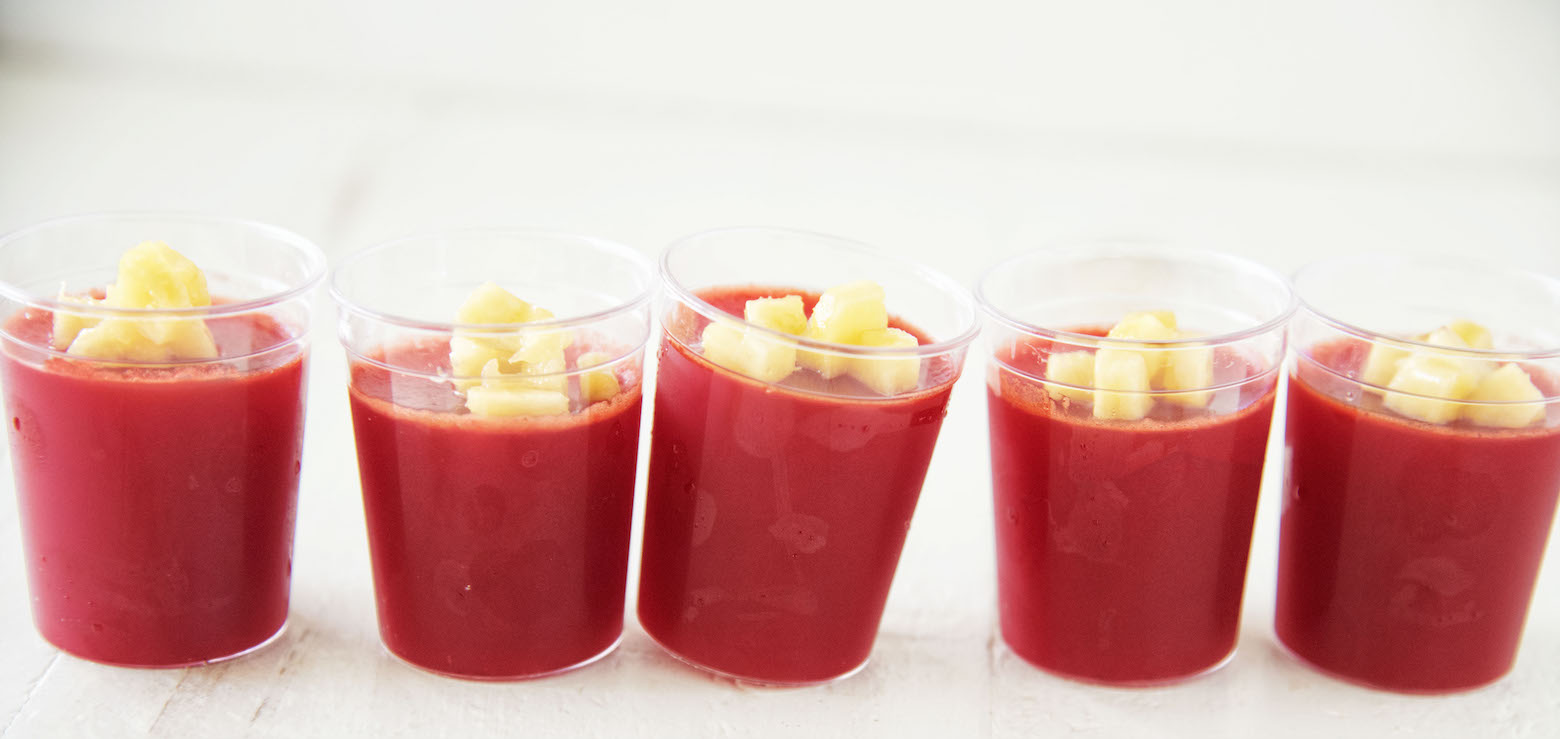 For the last 7 years a friend of mine has thrown me a half day hockey tournament they call PeaFest.
He would hold a raffle and the proceeds would go to my Old Dog Haven charity walk team.
A few years back I decided to start making Jelly Shots for the tournament for free but did put a donation jar out for people to contribute to the walk if they so desired.
Most were very cool and generous.
As the years went on, I got more and more creative with my Jelly Shot making and more and more people would ask for the recipes.
Except I never really wrote them down.
I would make them up as I went along.
Every year I would introduce new flavor combos.
So I am reviving Tipsy Tuesdays and writing my Jelly Shot recipes on here.
Now friends and family…and total internet strangers can come and find them.
This year I made Sex on the Beach Jelly Shots.
I called them Sex at the Rink Jelly Shots since it was a hockey tournament after all. 😀
It's a rather girlie drink and hockey is filled with mostly boys I figured not that many people would want them.
Wrong.
These went the fastest and I will definitely need to make them again for next year.
You can find the Cranberry gelatin around holiday time.
But usually I have to just buy it off of Amazon.
My suggestion to you is to buy all the season flavors that you can when they come out and hoard them like I do. 🙂
The shot glasses I used can be found here but if I wasn't shooting them for the blog I use these ones instead.
Hope you all are happy to see Tipsy Tuesdays back again.
It's a great day to order my cookbook.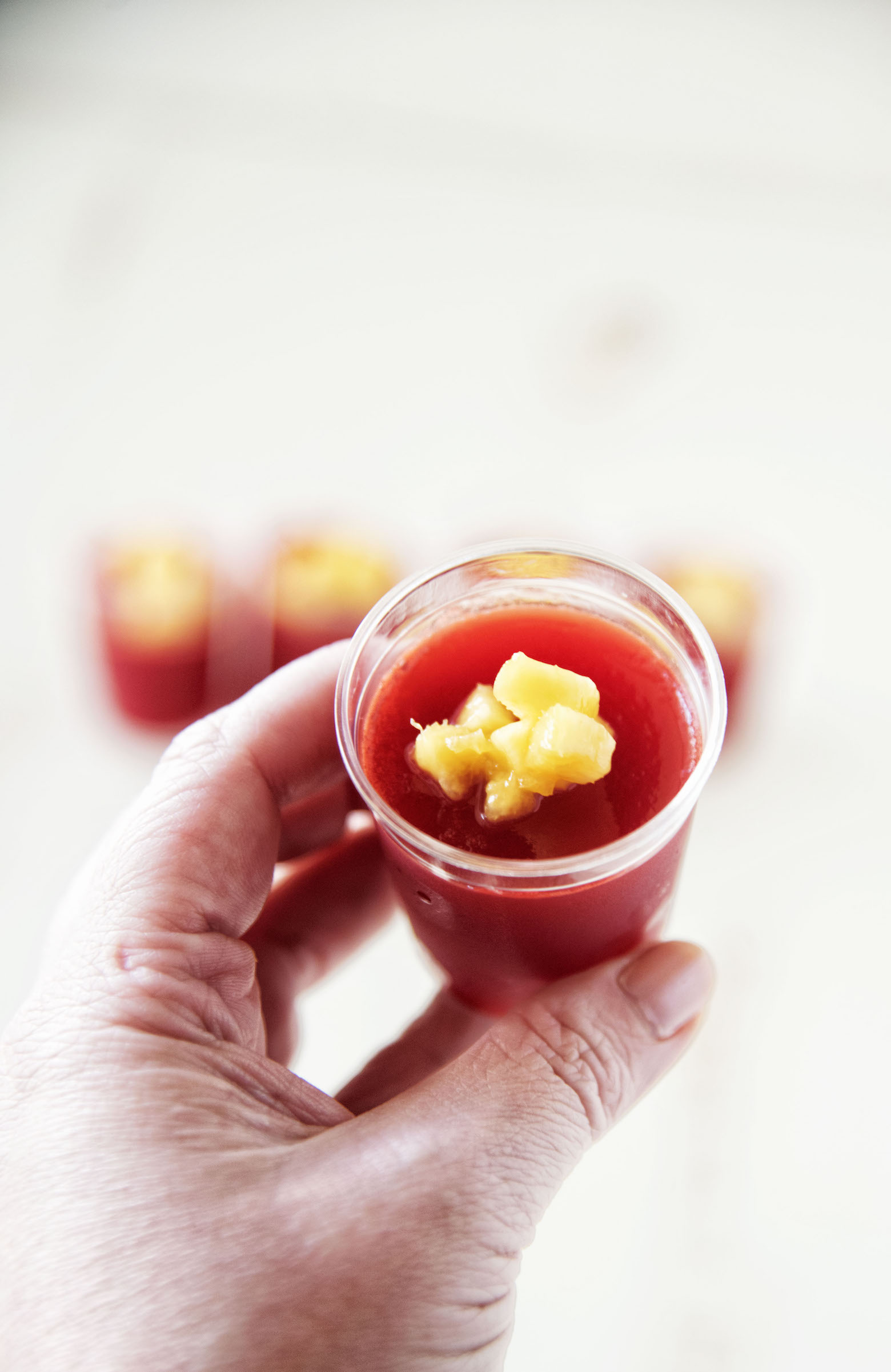 Want More Jelly Shot Recipes?
Peanut Butter Grape Jelly Jelly Shots
Strawberry Ice Cream Jelly Shots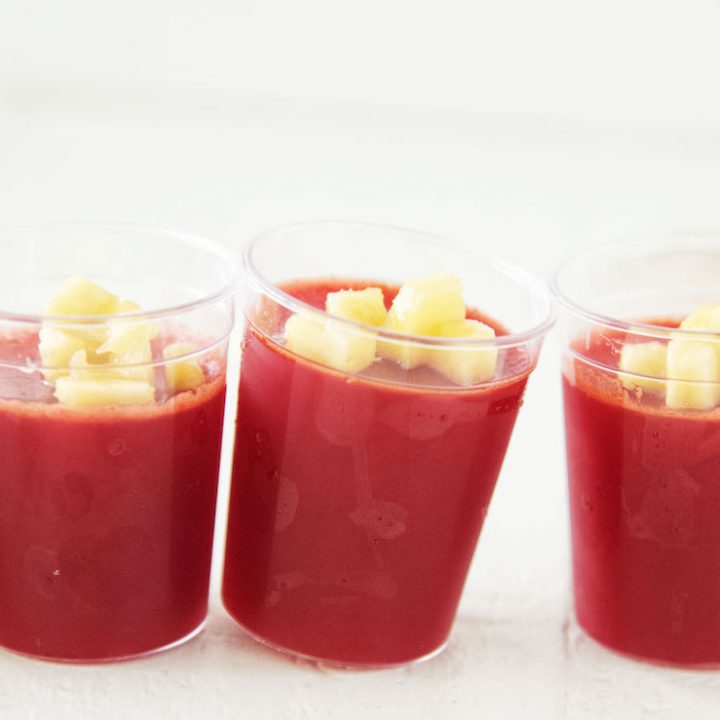 Sex on the Beach Jelly Shots
Ingredients
2 cups Orange Juice (preferably fresh squeezed)
2 (3 oz) packages Cranberry gelatin
1/2 cup cold water
1/2 cup Peach Schnapps
1 cup Vodka
diced fresh peaches for garnish (if desired)
Instructions
Bring the orange juice to a boil.
Empty gelatin powder into a large mixing bowl and add the boiling orange juice.
Continue stirring for two minutes or until the gelatin is completely dissolved.
Add in the 1/2 cup of cold water, 1/2 cup of peach schnapps, and 1 cup vodka.
Stir until mixed and pour into 2oz. cups filled 1/2 to 3/4 of the way.
Top with diced peaches for garnish if desired.