These Key Lime Pie Mini Cones are mini cones filled with key lime pie filling, baked, and then topped with graham cracker whipped cream.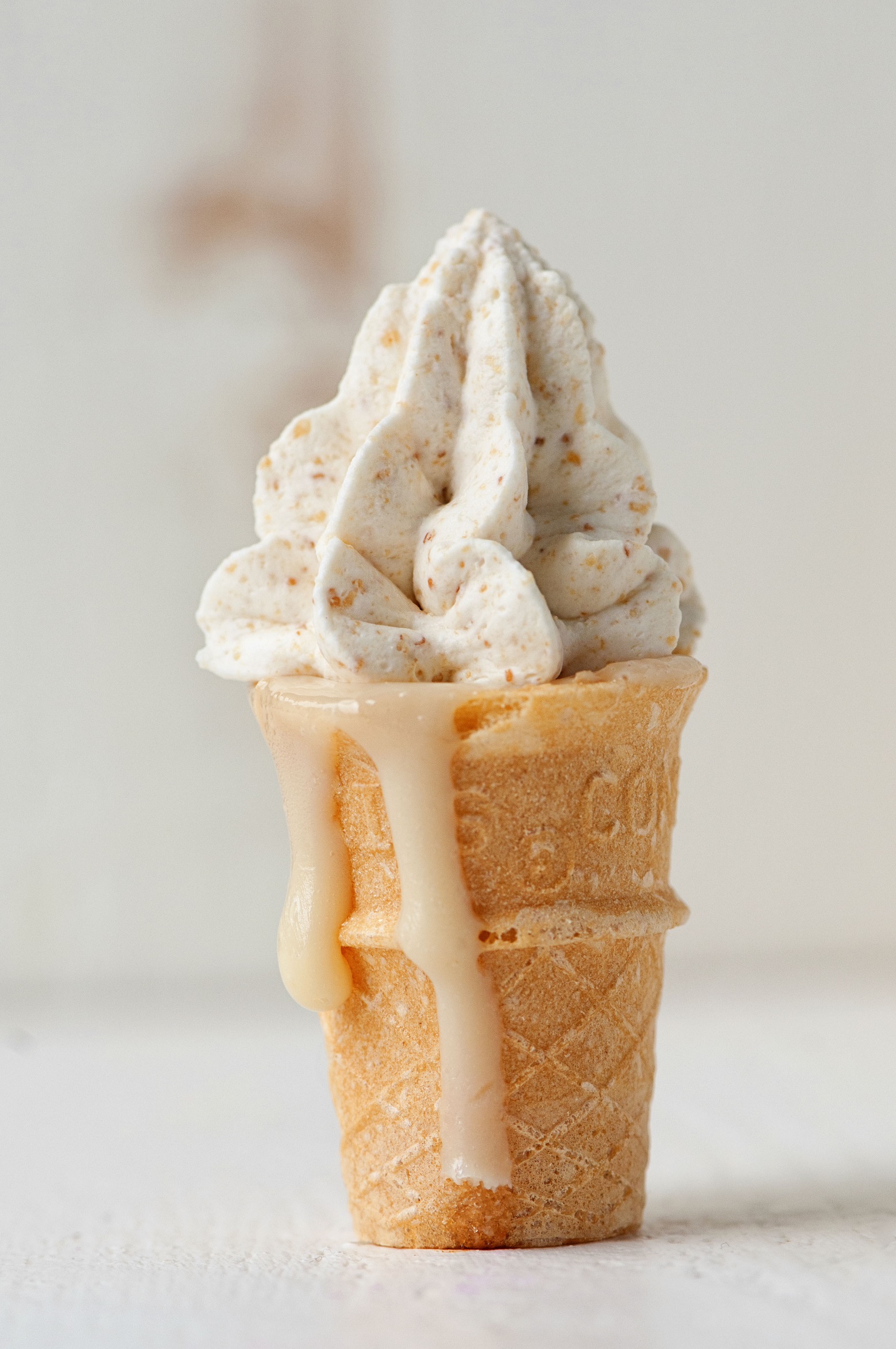 I have a weakness for Key Lime Pie.
This became extra evident last night and today as I stress ate too many of these to count.
I could not remember the last time I stress ate.
And I think we all know why I did.
Our world is full of hate and we just respond with more hate.
So I ate with a heavy heart.
Also, I ate because these are insanely good.
I had considered making cupcakes using the mini ice cream cones but everyone has been there done that.
And I wanted something original.
Since I love key lime pie I figured I would give it a try.
I knew I wanted to actually bake the pie in the cones but they hard part was finding a recipe that didn't bake too long because I didn't want the cones to get burnt.
A few months back a friend of mine from Florida was talking about her mom's key lime pie.
I commented that did she just take a bunch of Benadryl before eating it since she was allergic to eggs.
She smiled and said my mom's pie has no eggs.
No eggs?
In key lime pie?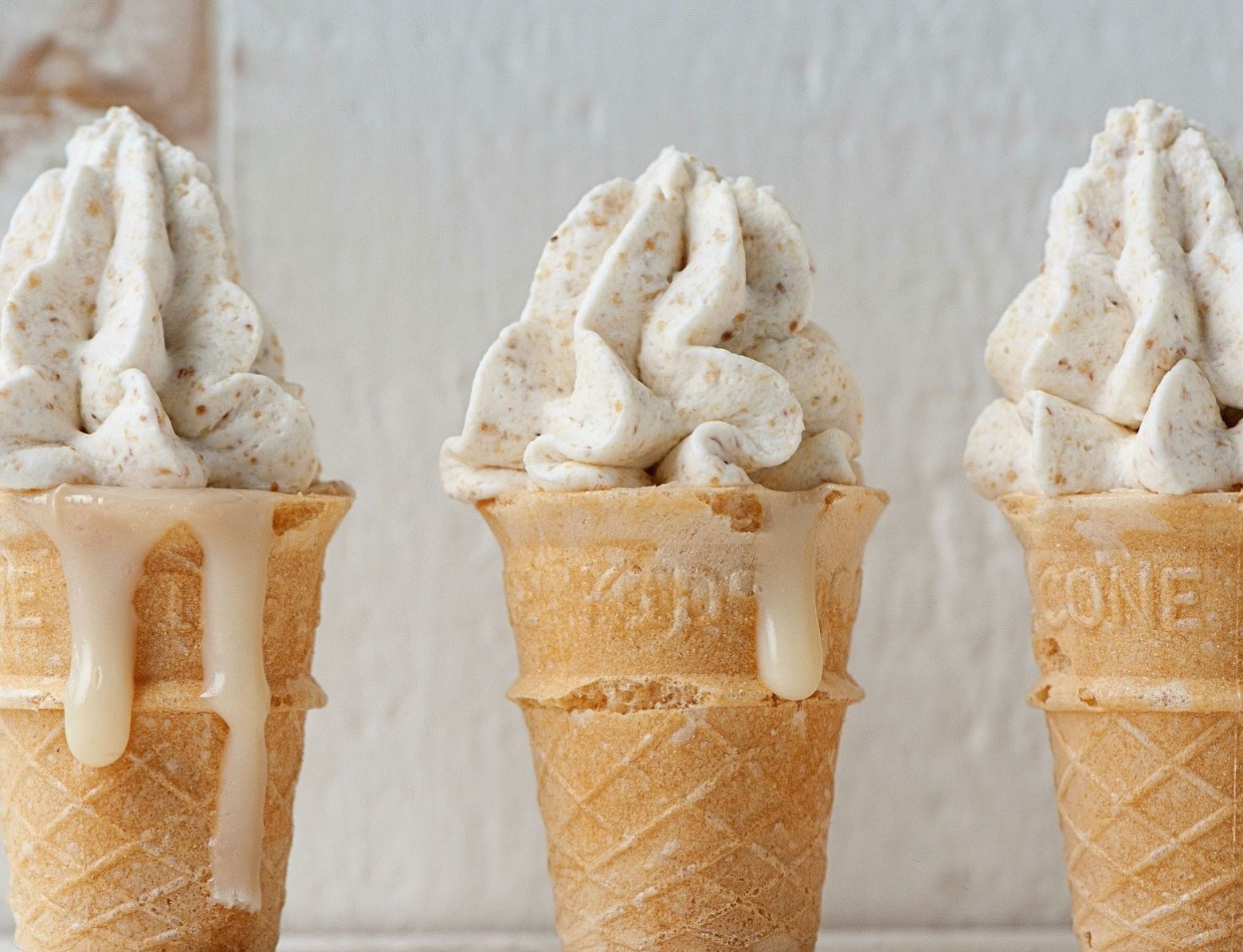 So she proceeded to tell me the three ingredient pie her mom made.
I kind of was intrigued and went and Googled.
It's a thing.
The cooking time on the pie is only 5-8 minutes and so I thought why not?
I worried quite a bit that these would not set up but figured they were in cones so that would be fine.
This recipe set perfectly.
I'm in awe and totally want to make a full pie this way…you know for research. 😉
I was missing the flavor of graham crackers though so I added them to the whipped cream.
It's a fun idea that turned out to be tasty too.
If you are a key lime lover you are going to love these. I just hope you don't have to stress eat them.
As always it's a great day to order my cookbook.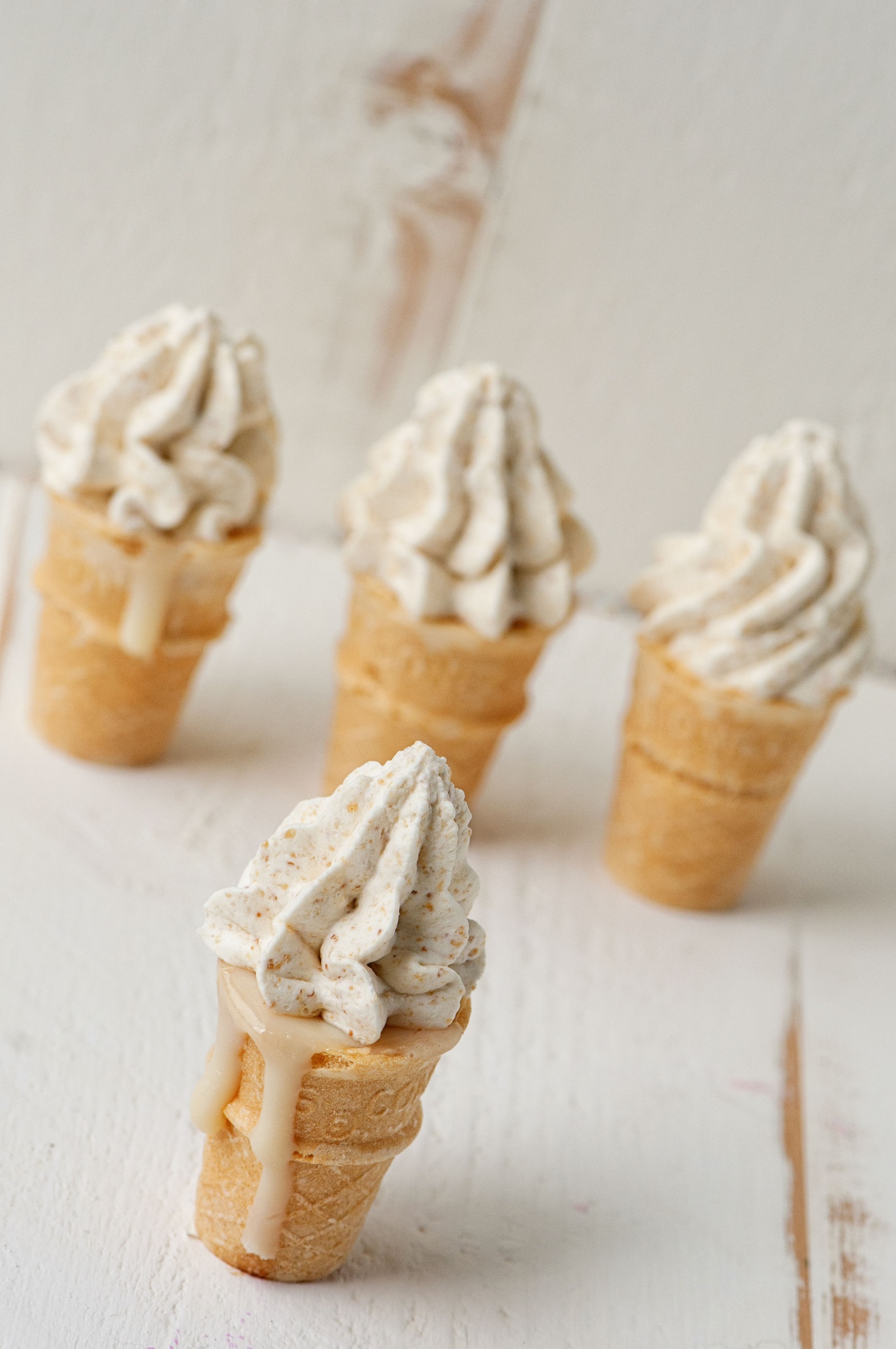 Want More Key Lime Desserts?
Key Lime Toasted Coconut Cupcakes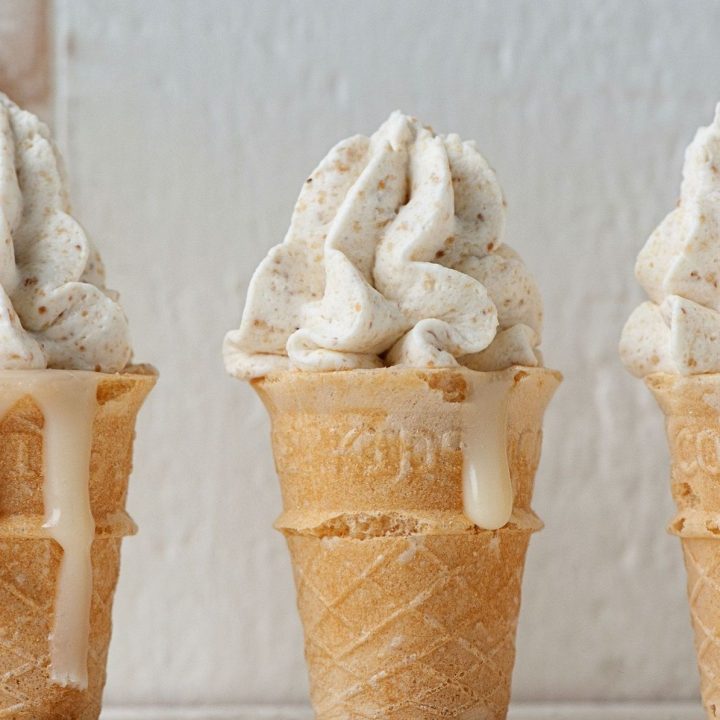 Key Lime Pie Mini Cones
Ingredients
For the Cones:
25 mini ice cream cones
2 (14oz) cans sweetened condensed milk
½ cup sour cream
¾ cup key lime juice (fresh if you can)
For the Whipped Cream:
2 cups heavy whipping cream
4 TBSP powdered sugar
4 TBSP graham cracker crumbs
Instructions
For the Cones:
Preheat oven to 350F.
Place ice cream cones, open side up, onto a large baking sheet.
Whisk together the sweetened condensed milk, key lime juice, and sour cream until fully incorporated and smooth.
Pour into the cones until they reach the top. They don't rise up so it's fine to fill all the way.
Bake for 5-8 minutes.
Remove from oven and let cool to room temperature.
Transfer to a fridge. Chill for 3 hours.
For the Whipped Cream:
Using a stand mixer with the whisk attachment beat the heavy cream until soft peaks form.
Add sugar and graham cracker crumbs and beat until stiff peaks form.
Place in a piping bag and pipe onto the cones.