Cherry Limeade White Chocolate Chip Cookies: Soft and chewy cookies full of dried cherries and white chocolate chips with a limeade glaze.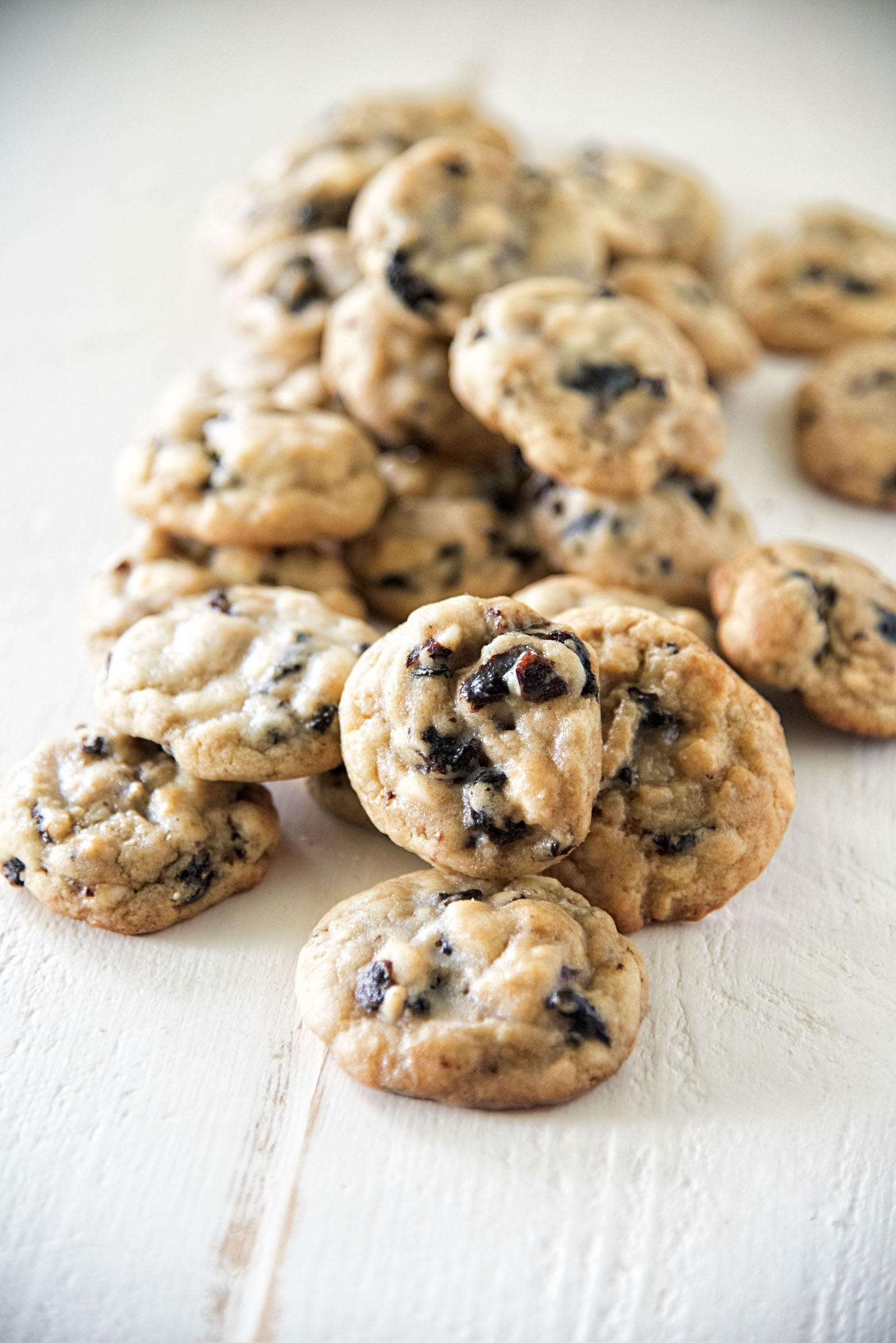 I seriously just can't get over the fact that it's May.
May.
This year has been such a roller coaster so far that I am hoping for some serious summer fun.
Which means I'm thinking about bucket list for summer.
Last year we put up our outdoor movie screen…just in time for it to turn cold. 🙂
Part of that was because of all the horrible wildfires last year and we did not even have visibility in our own yard.
I hope that won't be the case this summer for everyone's sake.
So I definitely want more outdoor movie time.
Especially now that we have our little pizza oven.
My husband and I still need to master the pizza making but we are willing to put in the work. 😀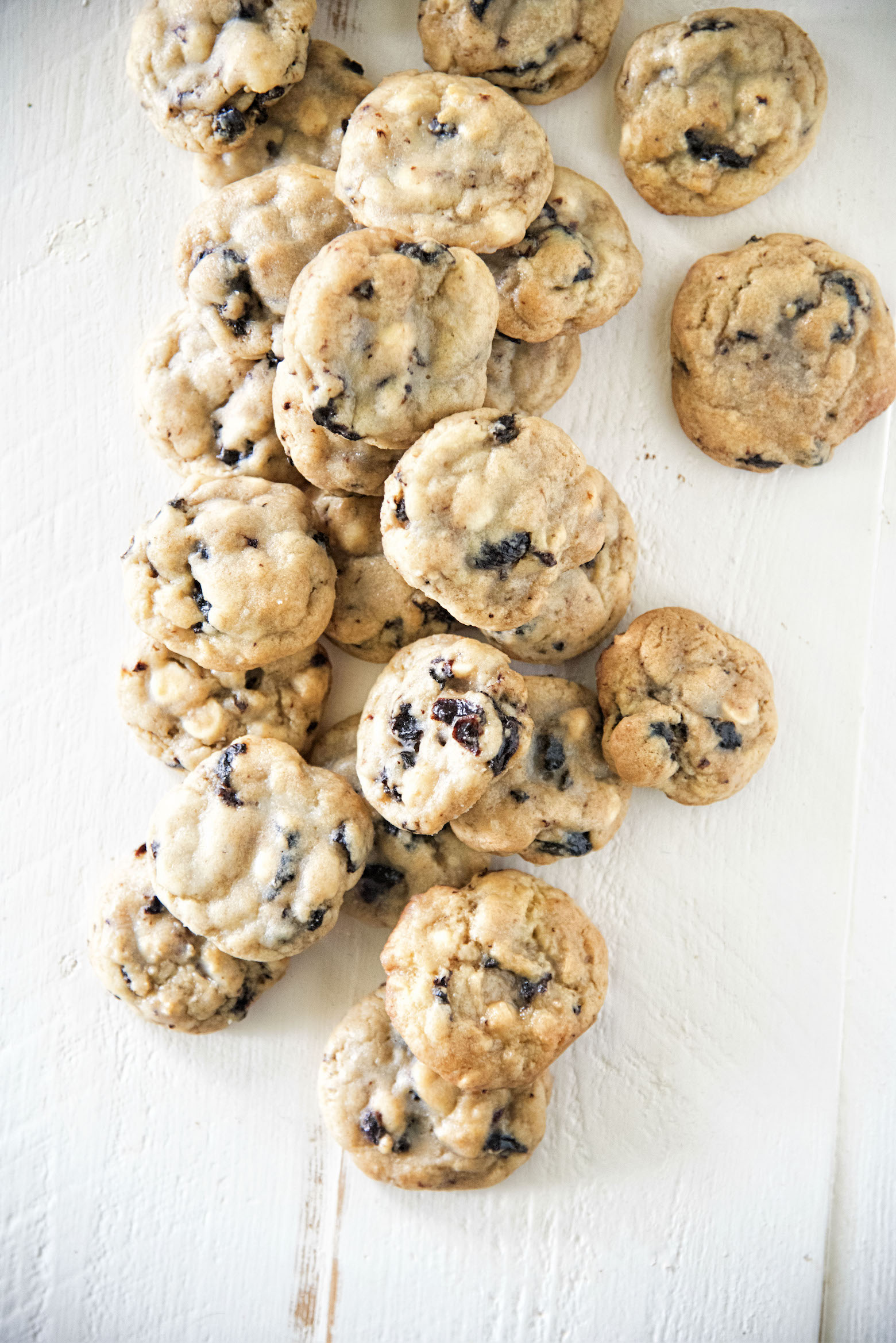 We have to figure out an outdoor activity we can do. I mean not that I don't love me some treadmill. 😛
But some change would do me good.
Someone suggested hiking which I was like oh fun until I read the statistics of people who have heart attacks while hiking.
And the percentage of them that die because they are in the middle of nowhere and I rethought that. 😀
If you are making a bucket list for your summer, these Cherry Limeade White Chocolate Chip Cookies might want to make the list.
Inspired by Sonic's Cherry Limeade drink these cookies are a fun way to get a little summer in before summer actually shows up.
Unless you live in Phoenix where summer is already there. 😛
Hopefully you are all ready for May.
Last but not least…it's a great time to order my cookbook. 😀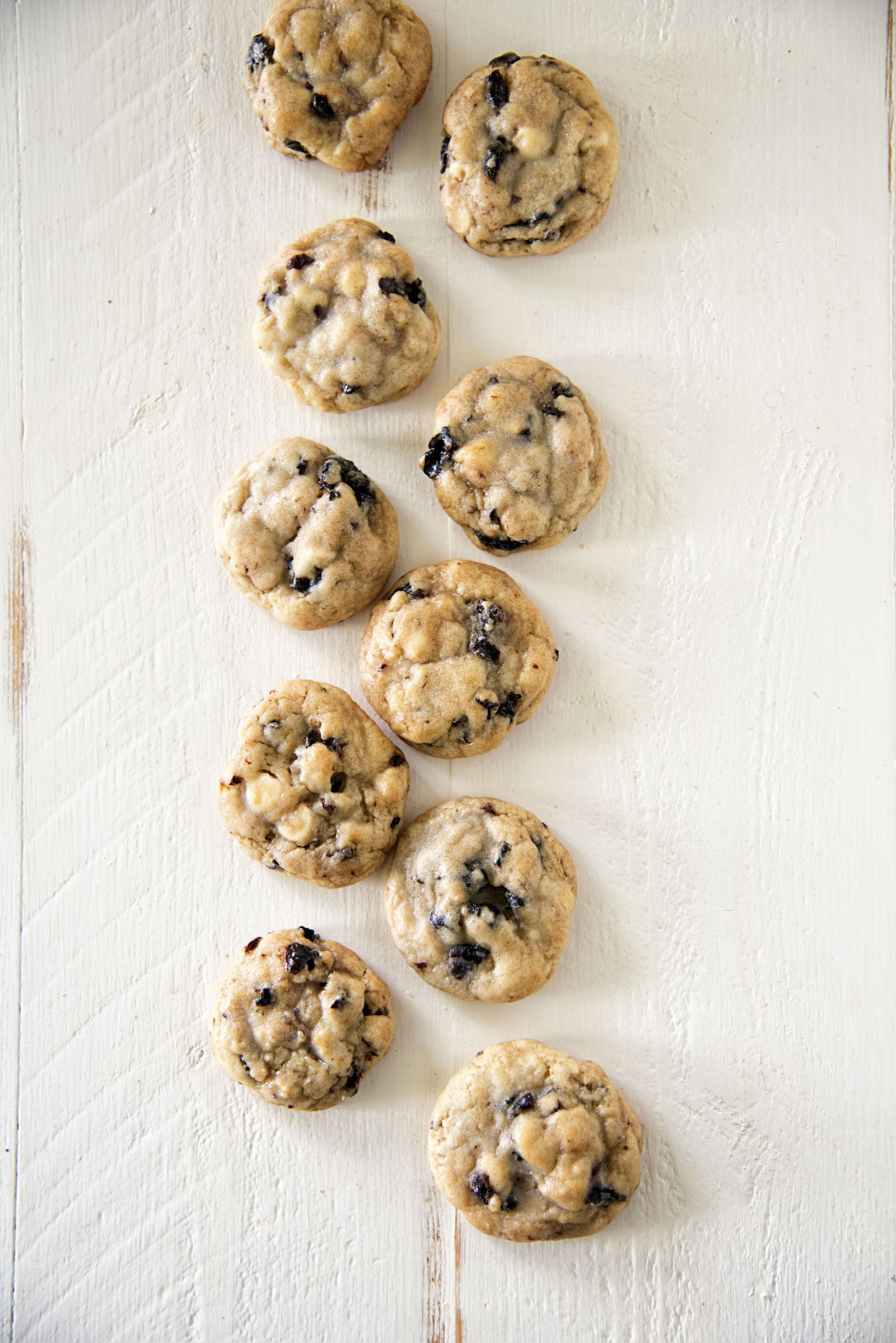 Want More Cookie Recipes?
Strawberry Cheesecake Chocolate Chip Cookies
White Chocolate Chip Creamsicle Cookies
Vanilla Bean Caramel Thumbprint Cookies
White Chocolate Dried Pineapple Salted Macadamia Nut Cookie
Caramel Cream Filled Snickerdoodles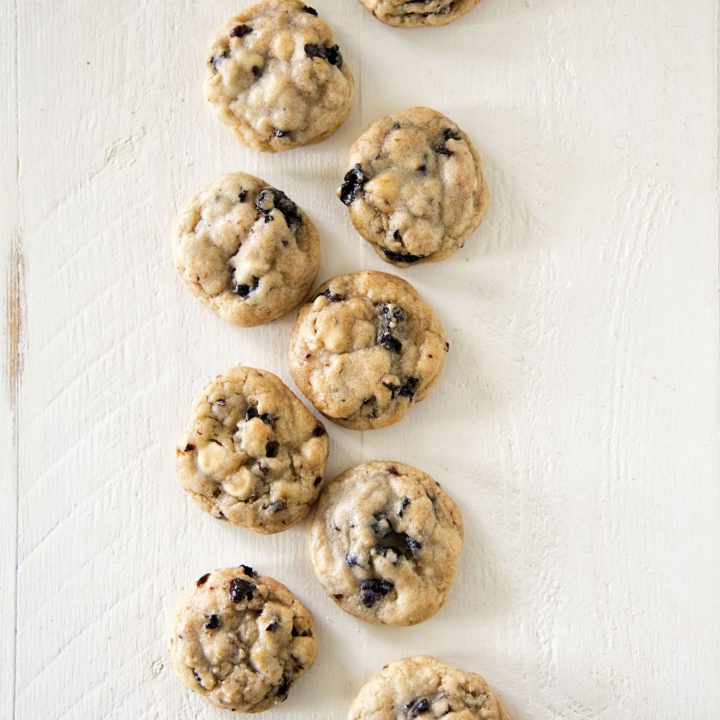 Cherry Limeade White Chocolate Chip Cookies
Ingredients
For the batter:
8 oz unsalted butter, at room temperature
3/4 cup granulated sugar
1 1/2 cups brown sugar, firmly packed
2 large eggs
4 TBSP frozen limeade concentrate, separated
3 1/2 cups All-Purpose Flour
1 1/2 tsp. Baking soda
3/4 tsp. Salt
10 oz. white chocolate chips
10 oz dried cherries
For the Glaze:
1 cup powdered sugar
2 TBSP frozen limeade concentrate
2 TBSP unsalted butter
Instructions
Place dried cherries into a medium bowl.
Pour boiling water over the cherries just until it covers them.
Add 2 TBSP limeade concentrate and let the cherries sit for 10 minutes.
Drain the water/limeade mix from the cherries.
Places cherries on paper towels and pat dry.
Set aside.
For the batter:
Using a stand mixer with the paddle attachment cream together the butter and sugars until light and fluffy about three minutes.
Scrape down the sides of the bowl.
Continue mixing while adding the eggs one at a time.
Make sure each egg is incorporated before adding the next.
Add the 2 TBSP limeade concentrate and scrape down the bowl with a spatula.
In a small bowl combined the flour, baking soda, and salt and mix to combine.
With the mixer on low, slowly add the flour.
With a spatula fold in the white chocolate chips and dried cherries.
Using a cookie scoop, scoop out the dough and roll into a ball.
Place on a baking sheet lined with parchment paper 2 inches apart.
Bake at 360F for 12 minutes. And yes, that is 360 not 350.
For the glaze.
Melt the butter and limeade together in a small saucepan over medium heat just until butter is melted.
Whisk in the powdered sugar and brush the glaze on the cookies.