This Brown Butter Fireball Oatmeal Cookie Fudge is an oatmeal cookie flavored fudge with just a splash of Fireball whiskey to give it a kick.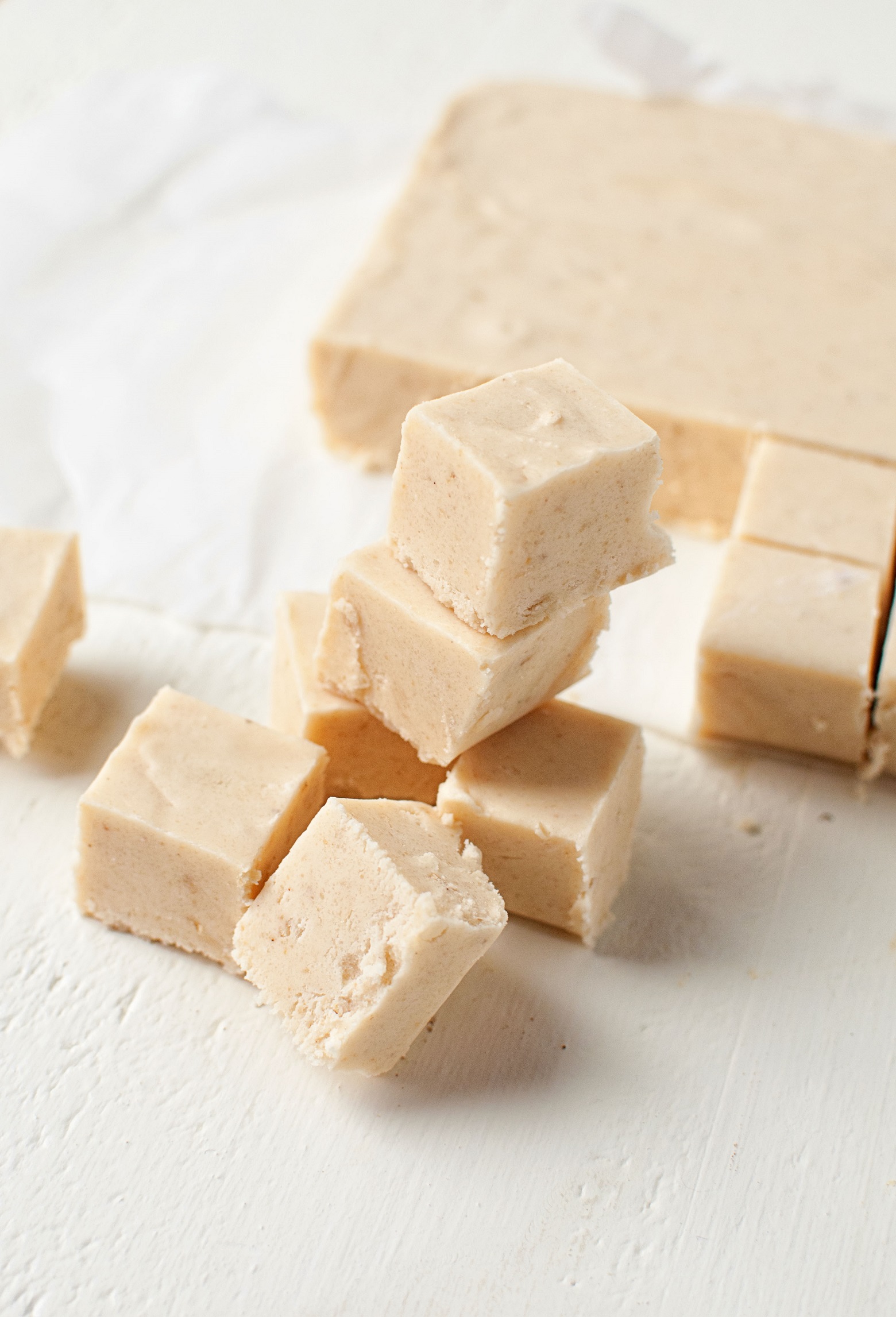 Did not plan on it but clearly this week has become fudge week here on Sweet ReciPEAs.
I sent the hubby off with 5 different flavors to work today for their holiday party and made two more daring varieties this morning (can you say Swedish Fish 🙂 ).
I'm gearing up for the family arriving next week.
I'm half in the stage of OMG I need to clean like a mad woman.
And half in the stage if they have a clean toilet and clean sheets maybe it's time they know I live like someone on the show cookbook /kitchen supply/spaniel hoarder. 😀
I keep thinking I have time but really I don't.
This weekend is packed and next week is as well right up until they get here…heck, while they are here.
They get to be dragged to a couple of things.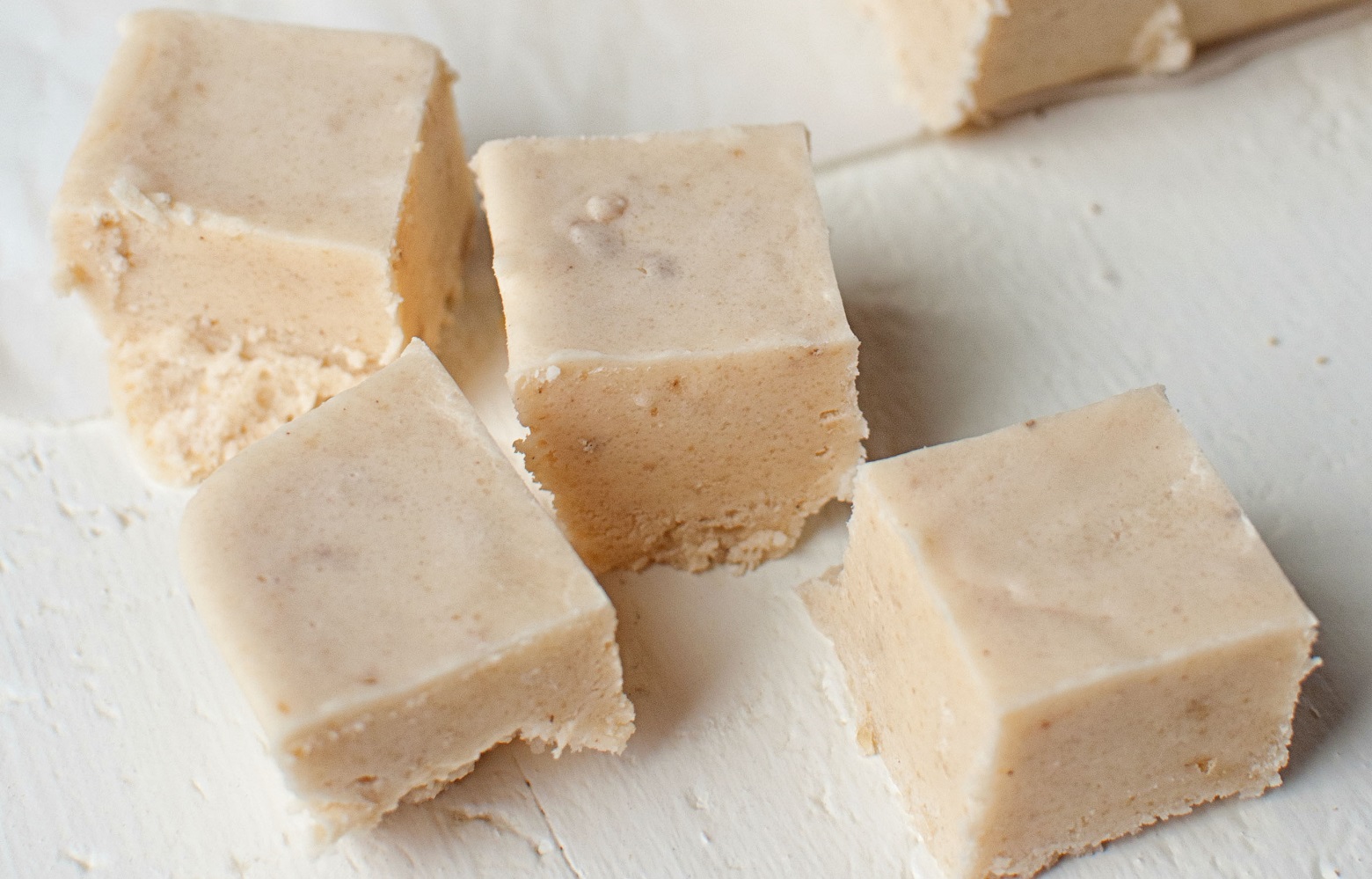 Lucky them.
But then again, they have me as their daughter so they are lucky (insert the sound of my parents laughing). 😂
This Brown Butter Fireball Oatmeal Cookie Fudge is one of my more sophisticated fudges as of late.
What makes it sophisticated?
The brown butter.
Brown butter seems to class up all things.
I bring that class back down by using Fireball.
You can use any whiskey you like.
I just liked the idea of the addition of the cinnamon to the mix.
Note that when you do use the Oatmeal Cookie mix it does have oatmeal pieces in there so your fudge will appear a little grainy…that's the cookie mix.
Also, make sure to get the cookie mix that does not have raisins or chocolate chips.
I'm going to pretend to go and clean now but reality is I'll probably just go and watch reruns of Grey's Anatomy.
P.S. It's a great day to buy my cookbook Holy Sweet!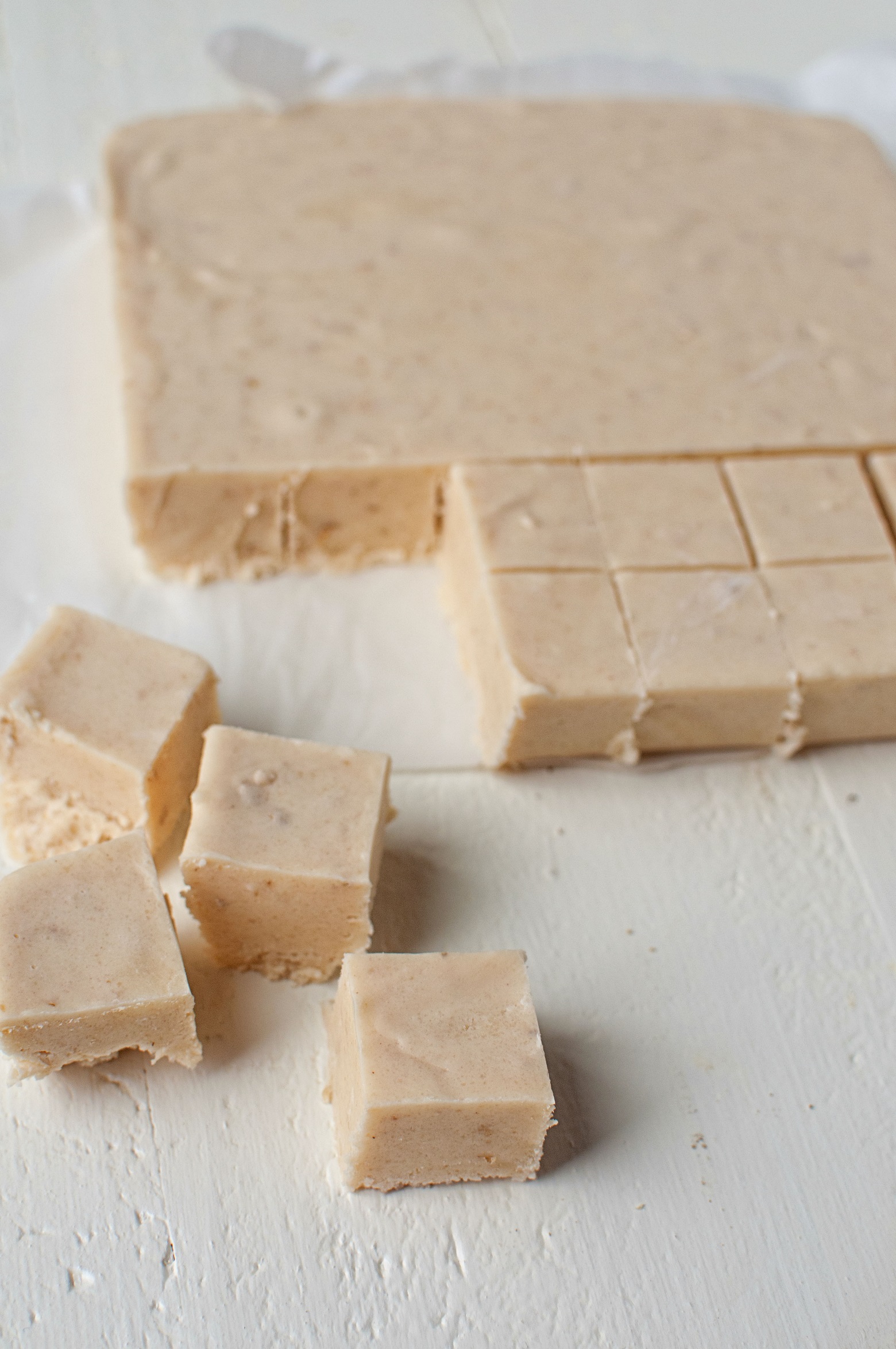 Want More Fudge Recipes?
Monster Cookie Chocolate Fudge
Pineapple Upside Down Cake Fudge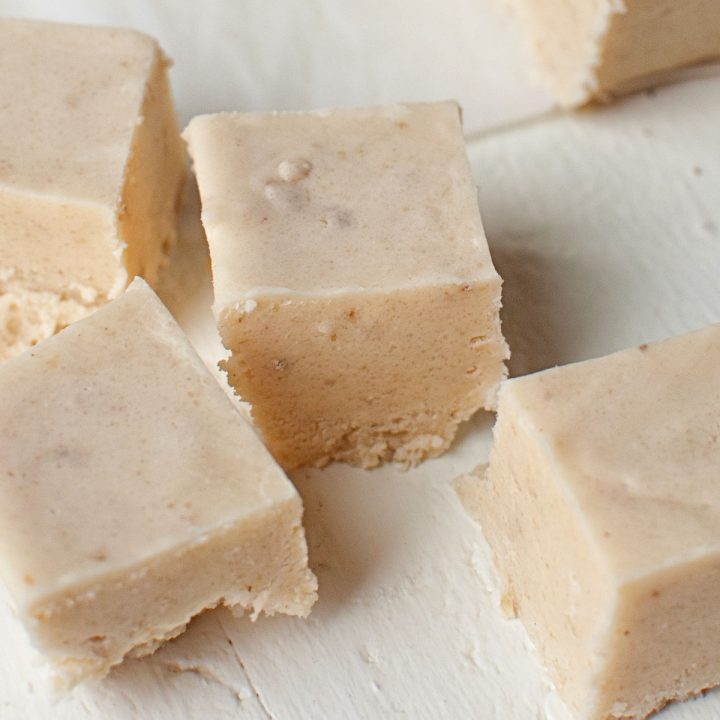 Brown Butter Fireball Oatmeal Cookie Fudge
Ingredients
1 ½ cups granulated sugar
½ cup light brown sugar, lightly packed
4 oz. unsalted butter
⅓ cup heavy cream
¼ cup Fireball Whiskey
1/2 cup dry oatmeal cookie dough mix (plain, no raisins or chocolate chips)
2 cups white chocolate chips
7-ounce jar marshmallow crème
Instructions
Line an 8×8 inch pan with parchment with an overhang so you can lift the fudge out later and coat with baking spray.
In a large heavy bottomed saucepan brown your butter.
Once butter is browned add the sugars, heavy cream, and Fireball and bring to a boil over medium heat.
Once boiling, attach a candy thermometer and reduce the heat to a hair above medium low and cook for 7-10 minutes until your thermometer reads 234°F stirring constantly.
Once you reach 234F remove from heat and add the white chocolate chips, stirring vigorously with a wooden spoon until the chocolate has melted and the mixture is smooth.
Add the oatmeal cookie mix and marshmallow crème and mix until well blended.
Pour into prepared pan.
Let cool to room temperature. Then lift out of the pan and onto a cutting board.
Cut into whatever amount you want. I think I got about 32 pieces.