Cranberry Bliss Cracker Toffee is made from crackers, brown sugar, butter and topped with white chocolate and dried cranberries.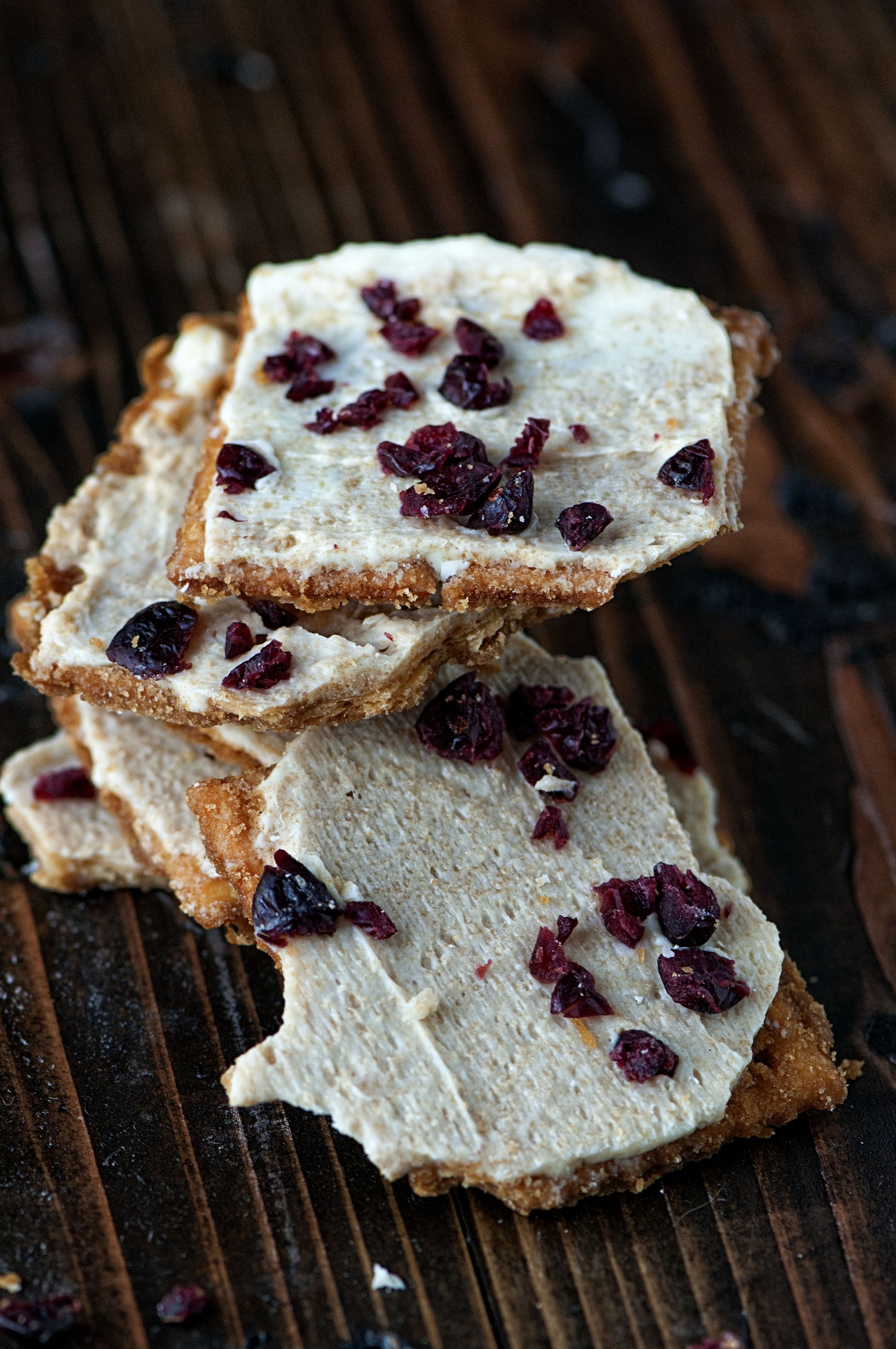 It's so funny things we hated as a kid we love now as adults.
Let's take naps for example.
Oh, naps, how I love you.
Going to bed early.
I used to be dragged kicking and screaming to go to bed…not to be confused with kicking and screaming to get out of bed. 🙂
Socks.
I used to groan when I would open up socks on Christmas morning.
Now I'm like yay, socks!
Especially if they are fuzzy and warm.
Costco had socks the other day that was so soft I'm kicking myself for only buying one pack.
How cute are these ones...I think I need.
Same with underwear.
Even if it's the boring kind…I need those to wear for hockey.
Gingerbread anything.
Now as you can see from all my recent blog posts I pretty much love it.
Vegetables.
Granted some of them are still lame…but I eat a lot more of them willingly these days and they don't have to be drowned in cheese sauce.
Along the lines of veggies…salad.
Salad was the last thing I wanted as a kid and now I'm all about them.
Granted with the amount of stuff I add to a salad it's not like it's a healthy option. 🙂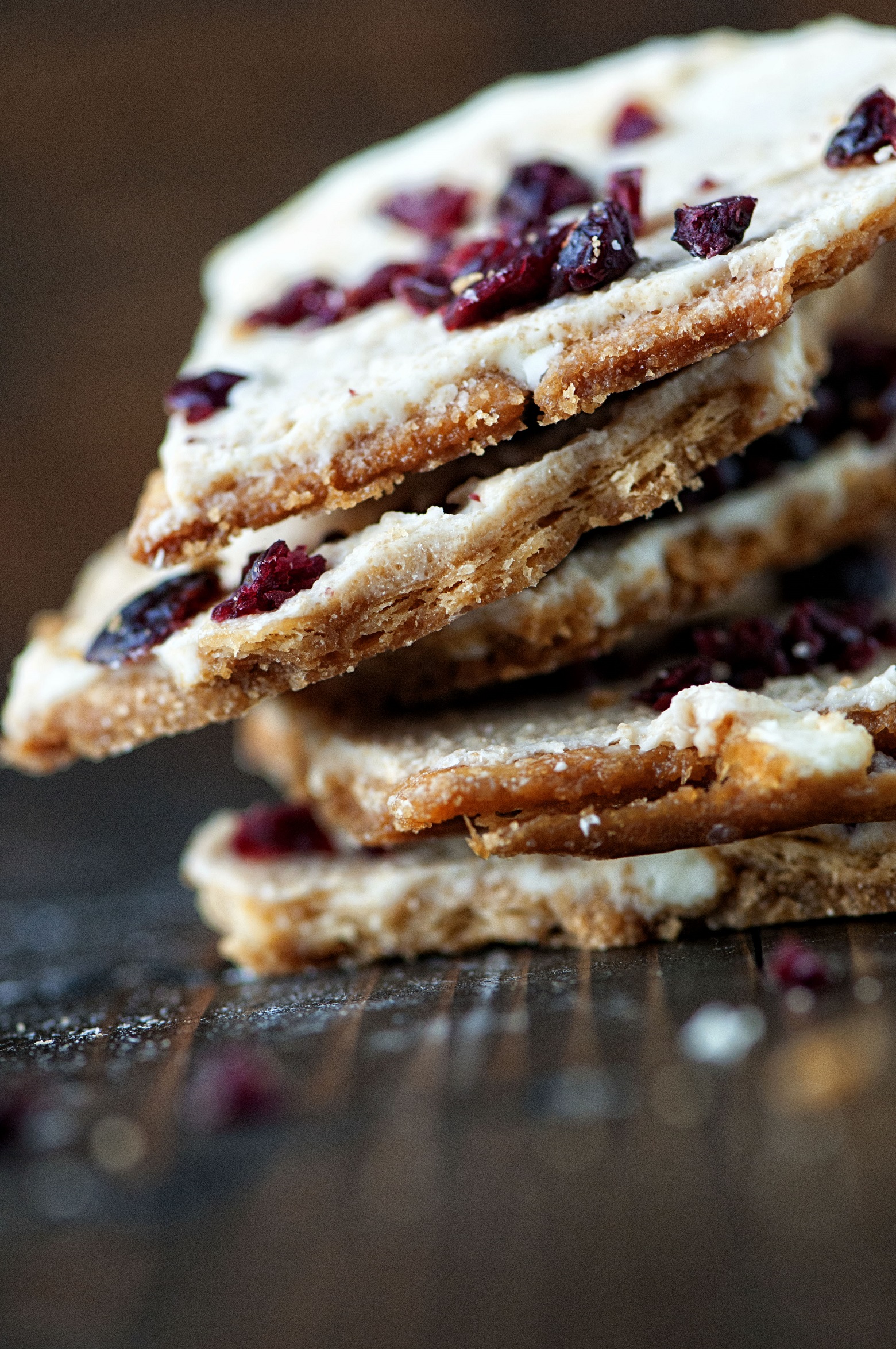 One thing I never have to disliked as a kid or adult is toffee.
I first fell in love with toffee when I had my first Almond Roca.
I'm pretty sure I was addicted with the first hit….I mean bite.
Years ago I somehow bought a book called The Sweet Potato Queens' Big-Ass Cookbook (and Financial Planner) which clearly I had to buy just because of the name.
But it actually had a lot of great recipes and it introduced me to what they called yummies.
Later on I would learn most people call it Cracker Toffee for obvious reasons.
Call it whatever you like…it's downright addicting.
Other than sharing with the referees at hockey the other night…I ate the whole pan.
A whole baking sheet pan of toffee.
I don't make it often for that reason. 😀
I've made many versions of this but at holiday time I like white chocolate with cranberry.
These Cranberry Bliss Cracker Toffee is similar Cranberry Bliss Bar at Starbucks.
Hence why I called it that.
You can top it with just about anything, that's the beauty of cracker toffee.
Most recipes for cracker toffee call for Saltines but I prefer Keebler Club Crackers because of the buttery goodness they provide compared to a Saltine. But that's up to you.
The bonus is that you get all the toffee taste without having to make candy. Everyone can make this.
P.S. It's a great day to buy my cookbook Holy Sweet!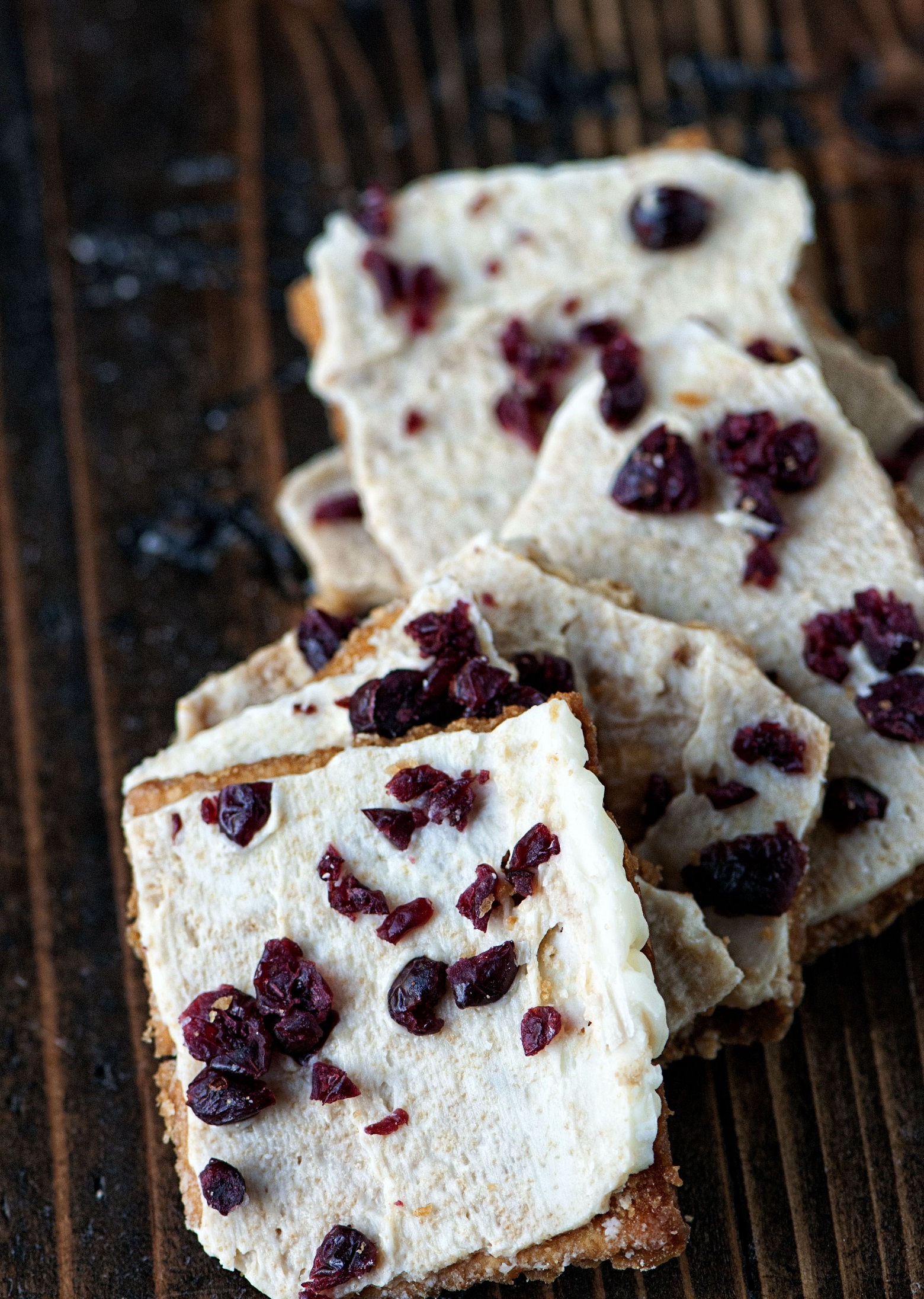 Gingersnap White Chocolate Cracker Toffee
White Chocolate Candy Cane Cracker Toffee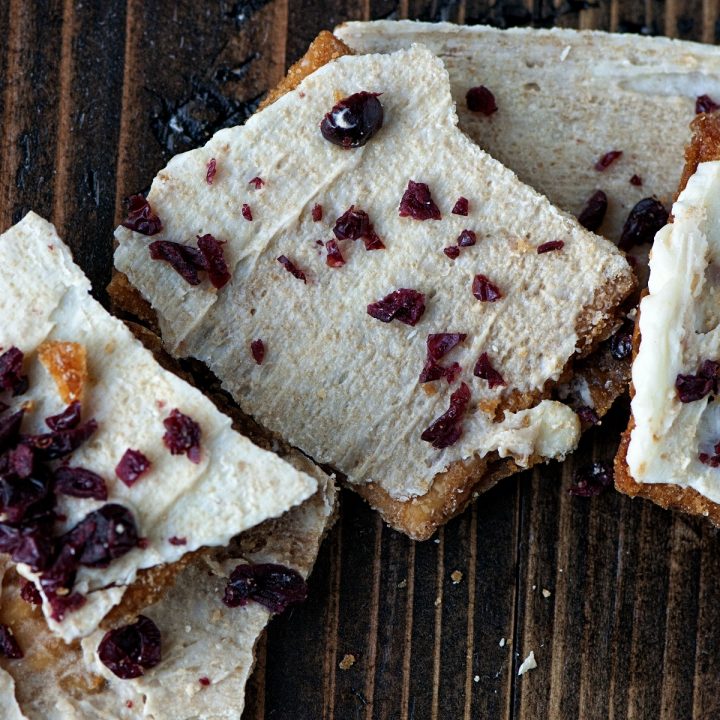 Cranberry Bliss Cracker Toffee
Ingredients
1 cup butter
1 cup brown sugar
Enough crackers to make a layer on a cookie sheet (I use Kebbler Club Crackers because they are buttery and rectangular), about 2 sleeves of crackers
1 12-ounce bag of white chocolate chips
8 oz. Craisins (chopped finely)
Instructions
Preheat oven to 350F.
Line a cookie sheet with foil(this is a must).
Bring the butter and brown sugar to a boil in a saucepan and simmer it for about 5 minutes.
Put a layer of crackers on the cookie sheet, close together.
Pour the brown sugar mixture over the crackers and bake for about 6-10 minutes (I do 10).
Remove and immediately pour the white chocolate chips over the crackers, evenly distributing them. Let sit for about 30 seconds.
Then with the back of a spatula I move the white chocolate chips just a little bit. I wait another 30 seconds and repeat.
I start to slowly move the chocolate around being careful not to move the crackers.
I let is sit for another 30 seconds and at this point it pretty much spreads like frosting.
It still gets messy…it's fine.
Top with Craisin pieces.
Firm up in fridge for about 30 minutes and then break into pieces.