This Cranberry Orange Spice Bundt Cake is a cranberry and pecan studded Bundt spice cake all covered in fresh Orange Glaze.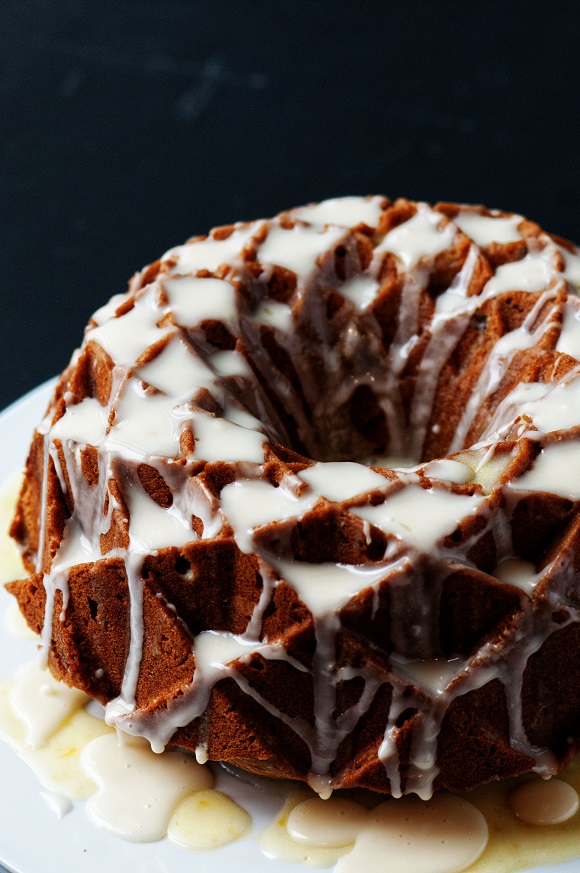 It's here again; it snuck up on me even though I have been waiting for it.
Life is funny that way.
Once again, I didn't get all that I planned on getting done, done.
I didn't do all the post I wanted to do…though part of that is because several people convinced me to save my fudge recipes.
I didn't get all the cookies made.
I still have sugar cookie dough in the fridge waiting to be rolled out (it will get done as that is a tradition) but I made my mom make the Russian Tea Cakes and bring them with her. 🙂
The presents got bought and as usual, the dogs have the most gifts.
I got all the stocking stuffers.
And I got my husband his one sappy card and one funny card (tradition).
I bought my hubby his Christmas Eve pj's…in fact, twice because I bought the first pair so early I forgot about it.
Pizza will be ordered on Christmas Eve and King's Corners (the card game) will get played.
This year is our last year with the kids realistically.
It's not that we don't think we will see them at Christmas, but the likelihood at the same time, in the same way, is doubtful.
They will be adults in March and graduate in June.
They will go on to have lives where they can choose whom they want to spend the holiday with.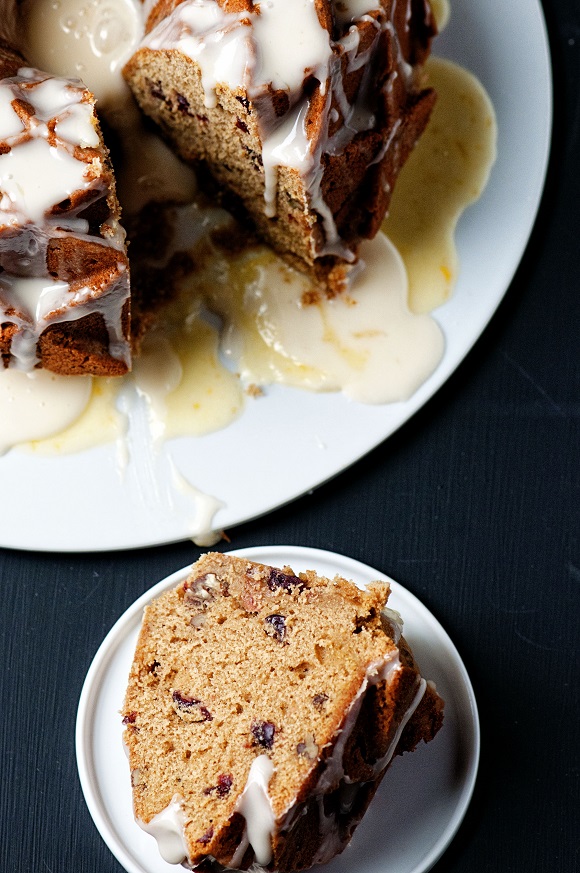 Their older sister (not my husbands) does kind of a drive by most years (especially when she has a boyfriend) and we kind of figure the same thing will happen.
So we are going to enjoy it.
I had made fudge for my husband's Christmas party only to have him tell me he signed me up for a cake as well.
So I made this Cranberry Orange Spice Bundt Cake at night and sent it off with him early in the morning so I wasn't able to photograph it.
I asked people on FB if they had any interest in the recipe and I got a ton of yes responses.
So I made the cake again.
Which is actually a good thing as I didn't get to taste it last time and this is a really good freaking Bundt cake.
Since people ask all the time where I got the Bundt pan…I got it here.
It's an affiliate link so if you buy it this blog get a percentage (no it doesn't cost you anything).
There probably isn't another post between now and Christmas so I hope you have a wonderful, non-stressful one.
And if you don't celebrate it, then I hope you have a good Friday. 🙂
P.S. It's a great day to buy my cookbook Holy Sweet!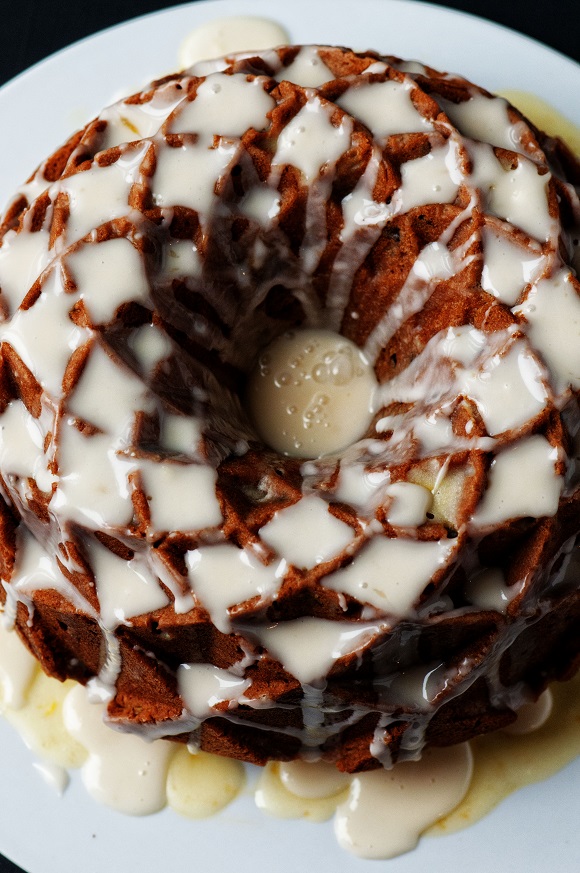 Want More Pound Cake Recipes?
Whiskey Glazed Apple Buttermilk Pound Cake
Bourbon Brown Butter Chocolate Chip Cake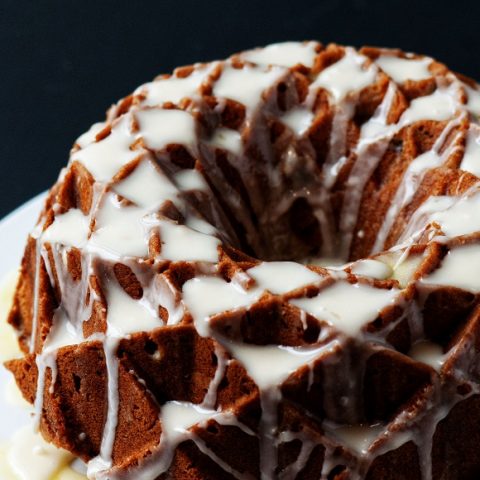 Cranberry Orange Spice Bundt Cake
Ingredients
For the cake:
1 cup Craisins
1 cup boiling orange juice
1 cup unsalted butter, at room temperature (I used Plugra)
2 cups brown sugar, firmly packed (I used Imperial)
3 large eggs
3 cups all-purpose flour
2 tsp. baking powder
2 tsp. ground cinnamon
1 tsp. ground ginger
½ tsp. salt
¼ tsp. baking soda
½ tsp. fresh ground nutmeg
1 cup buttermilk (I used Darigold)
½ cup pecans
1 tsp. vanilla extract (I used Rodelle)
For the glaze:
1 cup powdered sugar
1 TBSP heavy cream
2 TBSP fresh orange juice
Instructions
For the cake:
Preheat oven to 325F.
Spray a 12-15 cup Bundt pan with baking spray with flour.
In a medium bowl, combine the cranberries and hot orange juice, let stand until cranberries are softened; about 10 minutes.
Drain and set aside.
Discard the orange juice.
Using a stand mixer with a paddle attachment, cream together the butter and brown sugar until light and fluffy, about 3 minutes.
Add the eggs one at a time, scraping down after each addition.In a separate bowl, whisk together the flour, spices, baking powder, baking soda, and salt.
Gradually add the flour mixture to the butter mixture, alternately with buttermilk, beginning and ending with flour mixture.
With the mixer on low, add the pecans, vanilla, and orange soaked cranberries.
Spoon batter into prepared pan, tapping the pan twice to release air bubbles.
Bake until a wooden skewer inserted near the middle comes out clean, about 55 minutes.
Let pan cool for 10 minutes, then remove from pan and place on a rack.
For glaze:
In a medium bowl whisk together all the ingredients.If too thick add more juice.
If too thin add more powdered sugar.Drizzle over cake.