This Root Beer Float Bundt Cake has a root beer cake base coated in a root beer butter syrup and drizzled with vanilla ice cream glaze.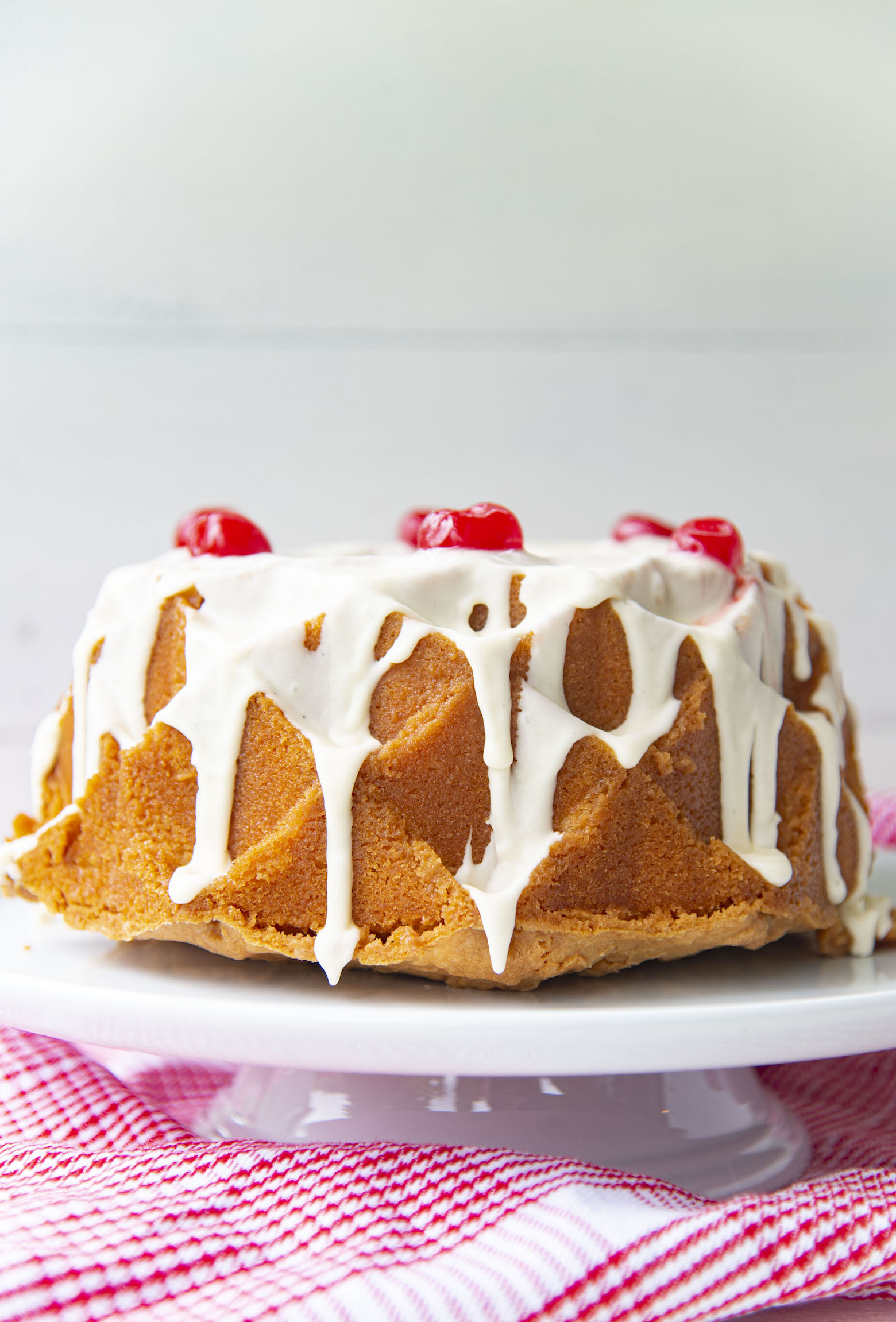 As a kid I used to get so excited about root beer floats.
I mean you got to have ice cream and soda!
All in one.
I'm pretty sure 12 year old me would have been insanely excited about this Root Beer Float Bundt Cake.
Ice cream.
Soda.
And cake!
Oh, who are we kidding, 48 year old me is pretty excited about it as well.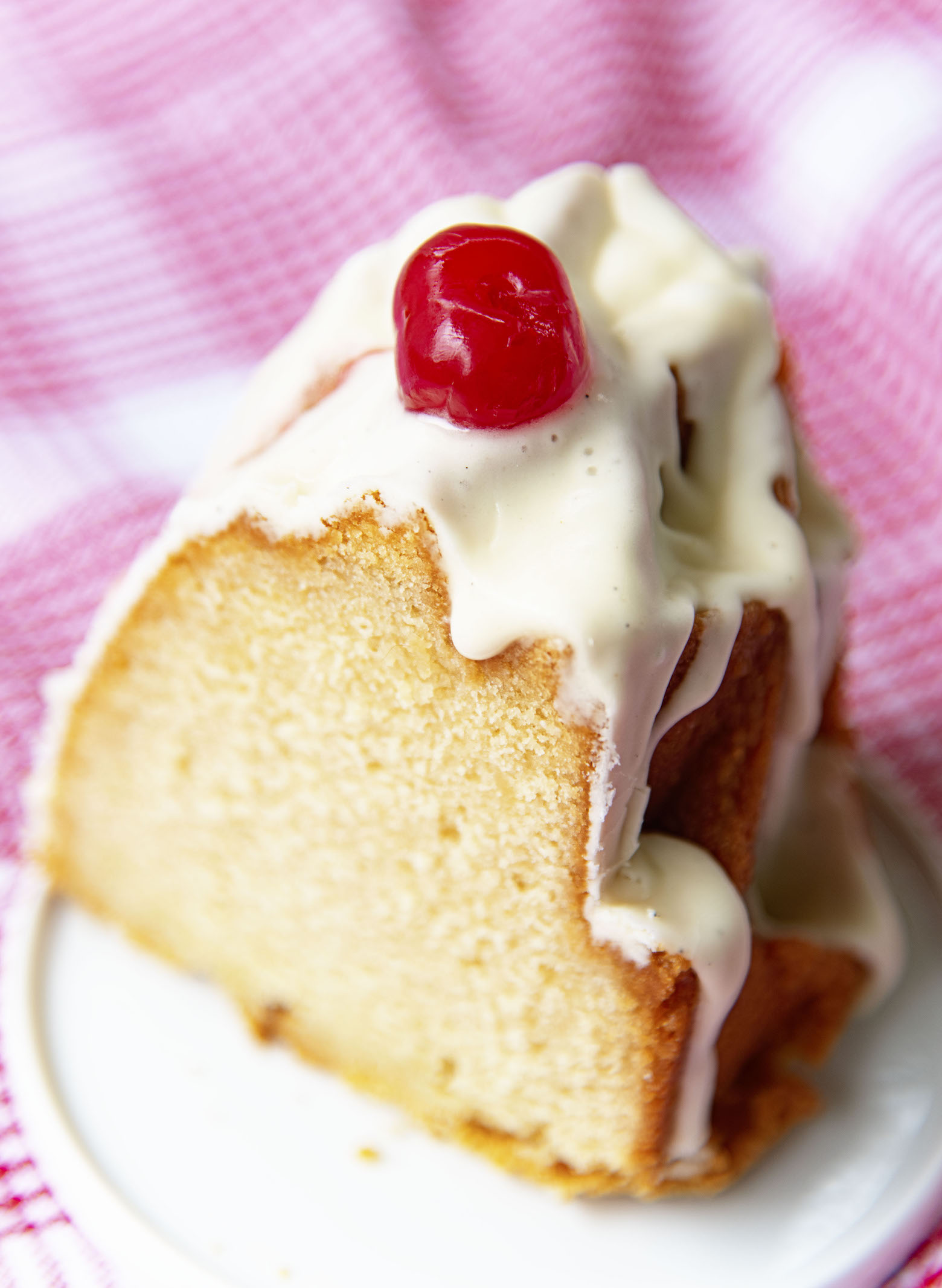 Putting ice cream into soda has been an idea that's been around for awhile.
Did you know in Australia they call ice cream floats…spiders.
Spiders.
WHY???
If you are wondering why I told you that it's because I want you to be stuck thinking about spiders when you have an ice cream float.
Just like I do now.
Mean, yes.
But at least I made you cake. 😀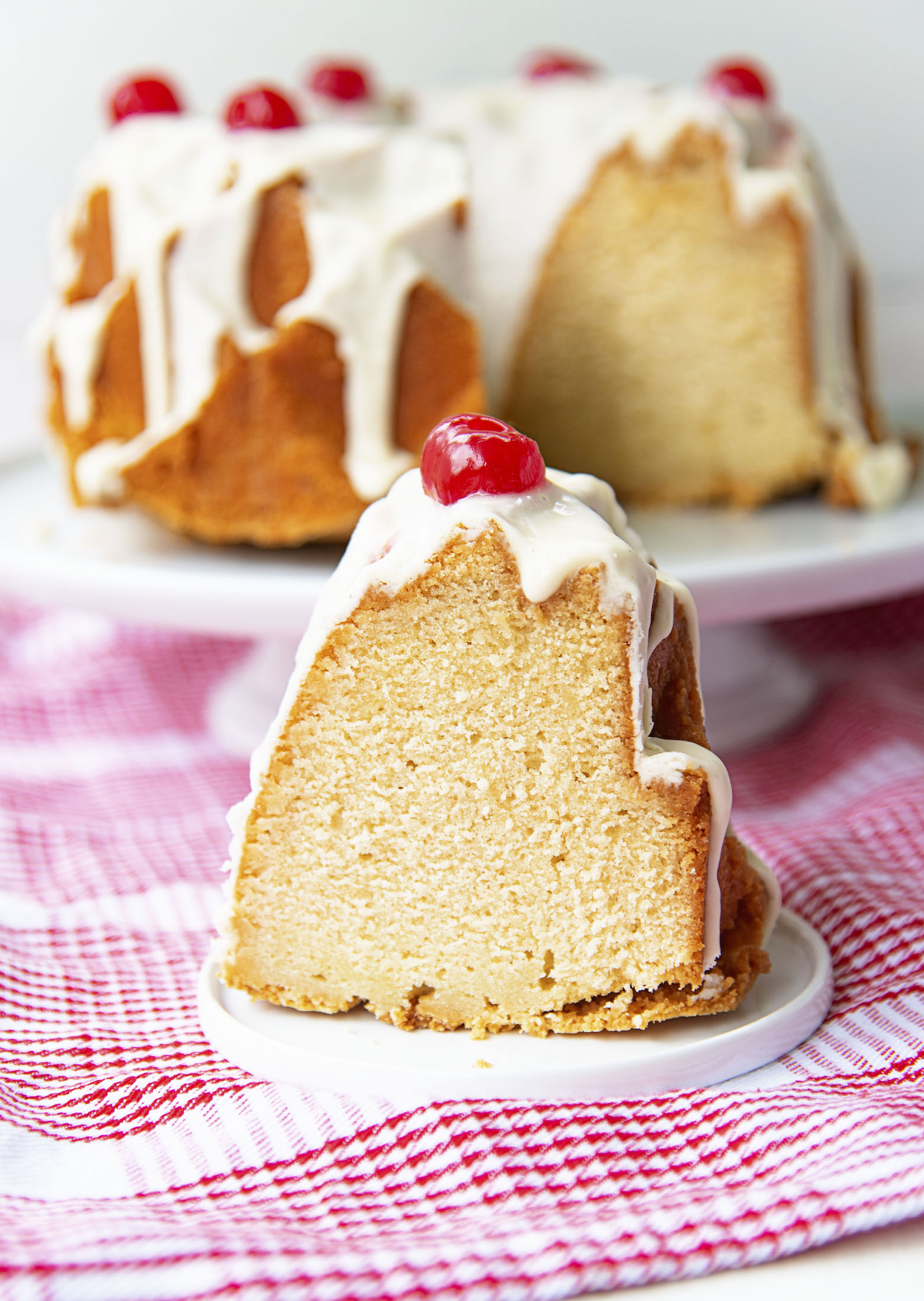 And what a cake it is.
You have the Bundt cake itself which has root beer in the batter.
Similar to the southern 7-Up pound cakes…just with root beer instead.
But then I made a root beer butter syrup that you brush all over the cake and let it soak in.
Then you take melted vanilla ice cream and turn it into a thick glaze.
And drizzle it all down the cake.
Top with a cherry and you are good to go.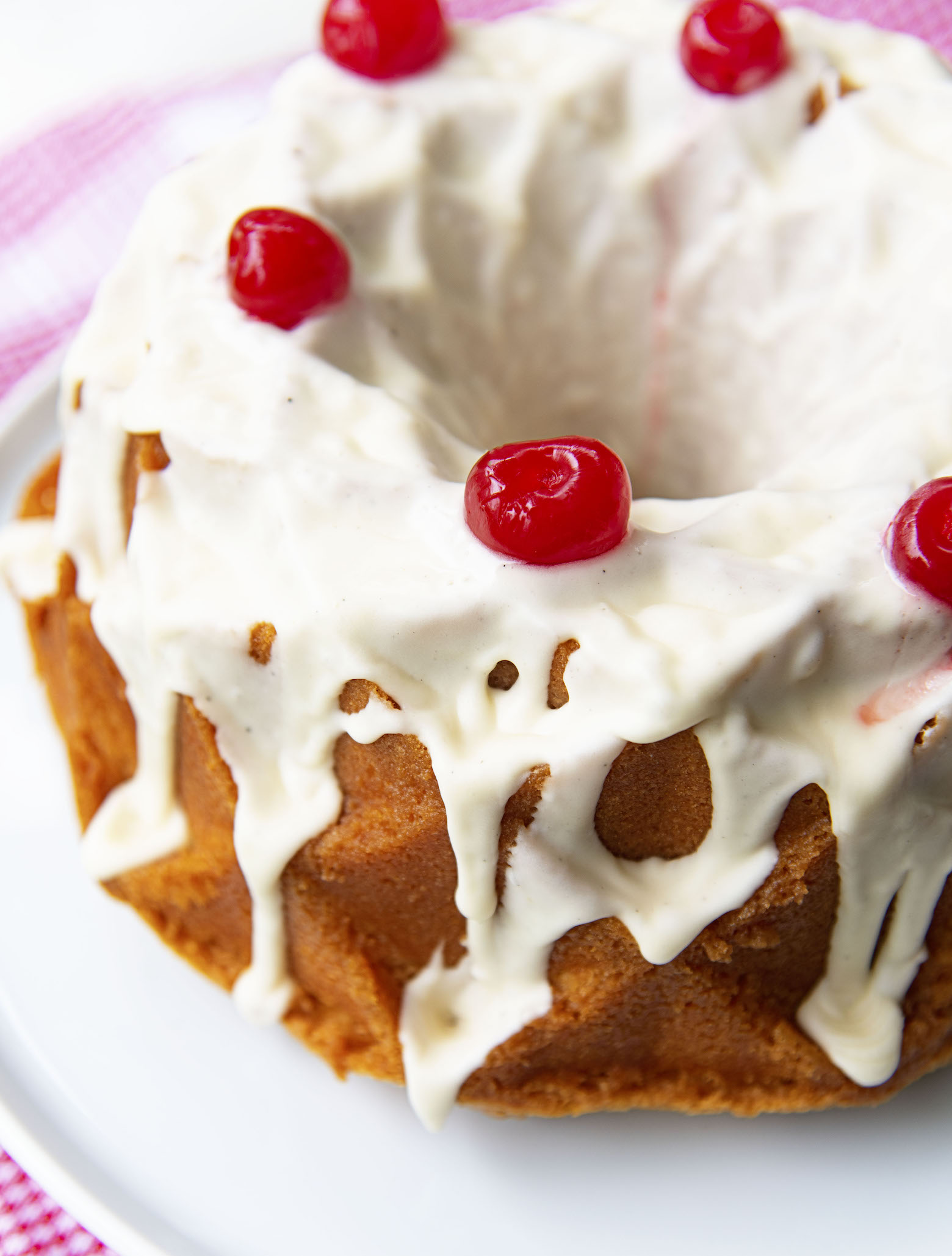 I fully suggest you go make this cake.
Then go scoop some vanilla ice cream into a glass and pour root beer over it.
And then do your best not to think about spiders. 😛
P.S. It's a great day to buy my cookbook.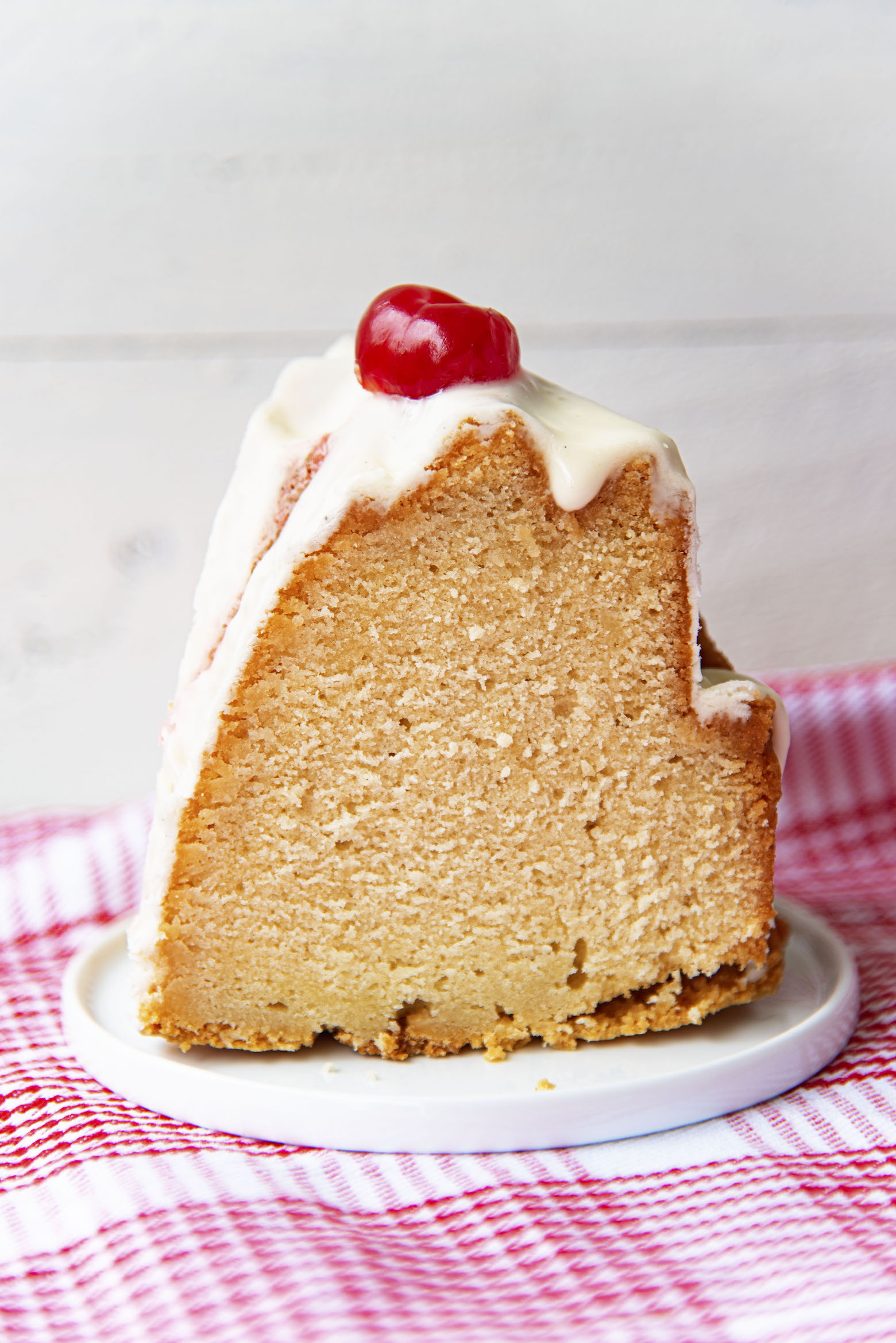 Want More Pound Cake Recipes?
Whiskey Glazed Apple Buttermilk Pound Cake
Bourbon Brown Butter Chocolate Chip Cake
Strawberry Lemonade Bundt Cake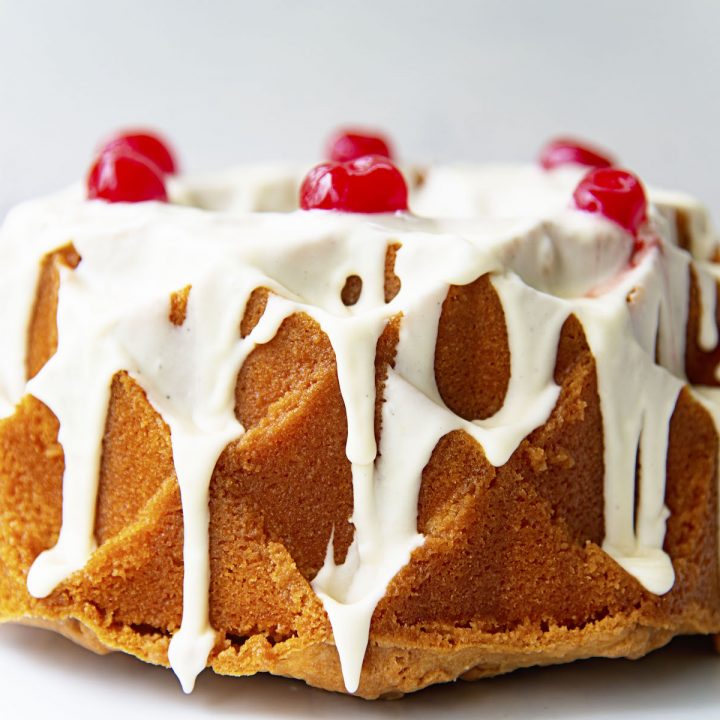 Root Beer Float Bundt Cake
Ingredients
For the cake:
1 cup unsalted butter, at room temperature
½ cup shortening
3 cups granulated sugar
5 eggs, at room temperature
3 cups cake flour
1 cup root beer, at room temperature
2 tsp. vanilla bean paste
½ tsp. salt
For the Syrup:
1/3 cup granulated sugar
4 TBSP unsalted butter
1/3 cup root beer
3/4 cup melted vanilla bean ice cream
4 TBSP melted butter
3 cups powdered sugar
maraschino cherries for garnish
Instructions
For the Cake:
Preheat oven to 300F.
Spray a 10" tube or Bundt pan with baking spray.
Using a stand mixer with a paddle attachment cream together butter, shortening, and sugar on medium high speed until mixture is light and fluffy, about 5 minutes.
Add vanilla bean paste and salt and beat for another minute.
Add eggs one at a time, scraping down the bowl after each addition.
Alternating adding flour, then soda, then flour, then soda, and end with flour.
Spoon or scoop (I find an ice cream scoop works best for this) batter into the prepared pan.
Bake for 1 hour and 40 minutes or until a knife or wooden skewer when inserted comes out clean.
Cool for 10 minutes on a wire rack.
Remove from pan and make the syrup.
Combine the sugar, butter, and root beer in a small saucepan and place over medium heat.
Stir until the sugar melts, about 5 minutes.
Remove the pan from the heat.
Brush the syrup over the surface of the cooled cake liberally using a pastry brush.
For the Ice Cream Glaze:
Simply whisk together the melted ice cream, butter, and powdered sugar in a medium bowl.
Pour glaze over the cake.
Top with maraschino cherries if desired.