This Grinch Cocktail Cooler can turn any grump into the life of the party!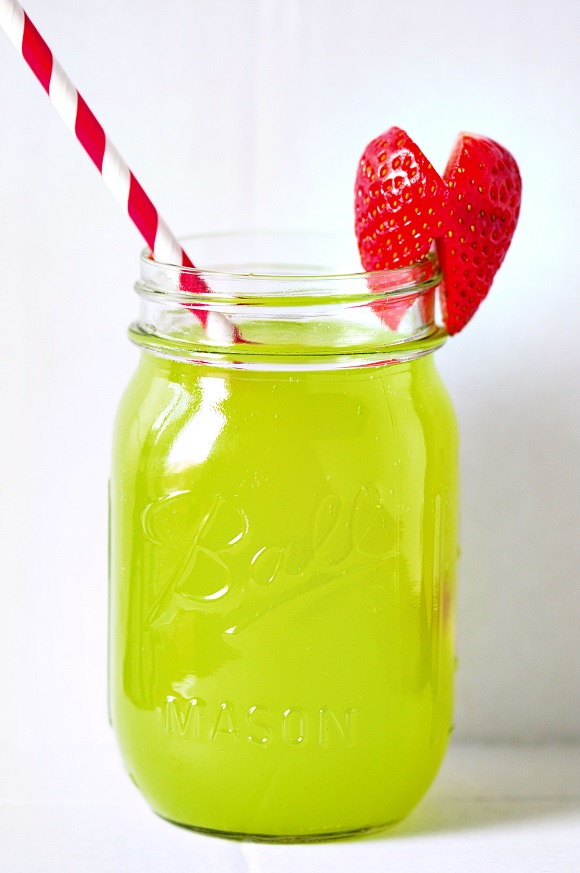 I've already seen photos of him with his wee beady creepy eyes staring into my soul.
I almost started Booze on the Shelf early because of it.
But instead I just drank regularly. 🙂
If you are saying to yourself what is Booze on the Shelf?
Go here.
I have seen many of the Elf on the Shelf hoopla start with a letter from the elf. So here's mine…from my adopted glasses to me.
Dear Peabody,
We are so happy to be here!
To kick off the Christmas season just right, Santa would like you to do something tonight.
Go grab a bag and gather all your empties. Fill up the bag and put it into your recycling can. Otherwise by the time you are done you will have so many empty bottles the neighbor will talk. We promise that your empties will be replaced.
I know you'll be good and we will share lots of drunken laughs. We hope to report good things to Santa each night on your behalf…so you best get your checkbook out to write us a good bribe since we know being good isn't your strong point.
Love,
Your booze glasses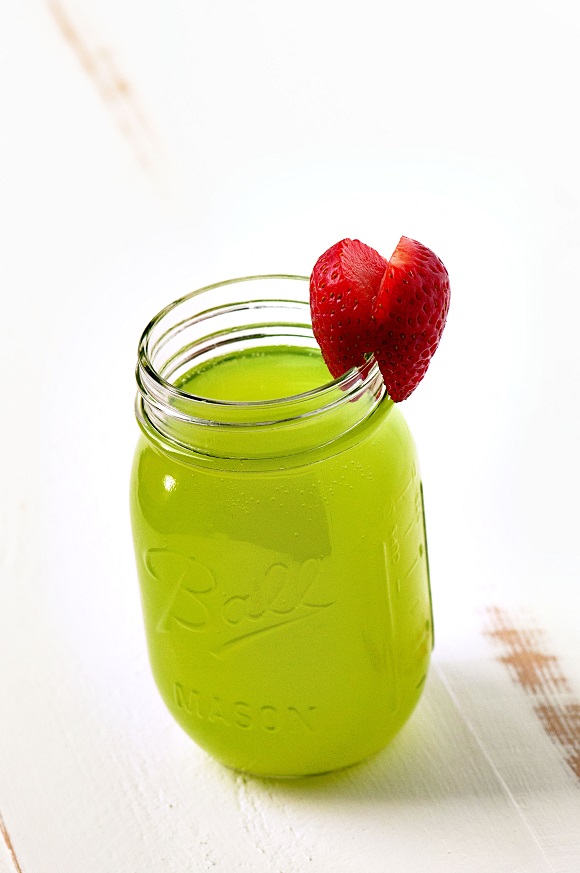 One thing my friend was kind to point out was that I will have to make the cocktail each day and photograph it in good light that it will need to be during the middle of the day.
I said…and?
The and is that I rarely eat breakfast…well I do but as lunch (I'm weird) so I'm pretty sure December is going to become #drunkdecember.
I figure this is a perfect time to follow me on social media because if I speak my mind sober, imagine me with a cocktail and no food in me. 😛
To start off #boozeontheshelf I decided to honor my childhood (ironic, eh?) by making one of the Grinch cocktails.
There are quite a few out there but I decided to combine what I liked out of all of them and called it a Grinch Cocktail Cooler.
I also added a strawberry because I think it looks like a heart. 🙂
This is one of those dangerous drinks where you don't really think hey, booze.
But after you drink say 3 and you go to stand up, gravity will not be your friend.
Not that I'm speaking from experience or anything. 😀
Be sure to play along at home and post photos if you can with the hashtag #boozeontheshelf so I can find you!
And as always it's a great day to order my cookbook.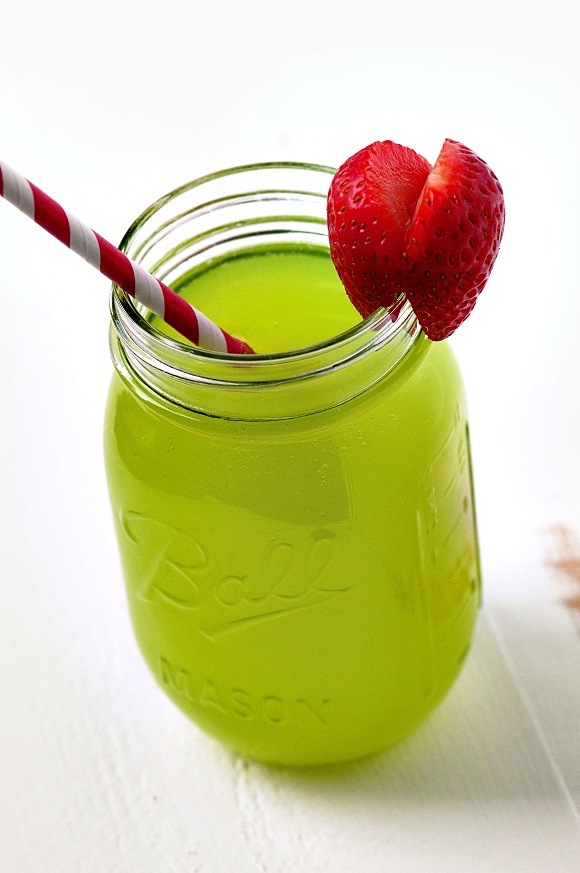 Want more Grinch recipes?
Grinch White Chocolate Mint Fudge
The Grinch Cranberry Cinnamon Rolls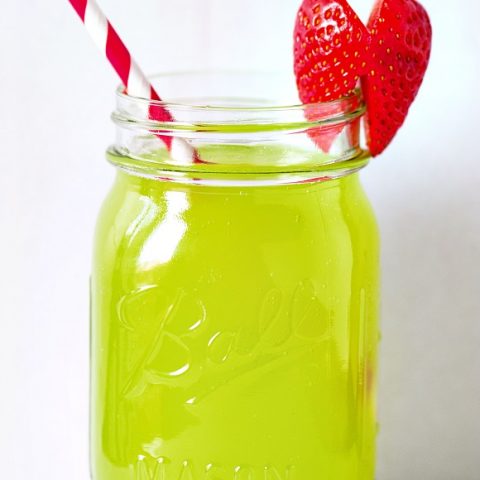 Grinch Cocktail Cooler
Ingredients
2 oz. melon liqueur (like Midori)
2 oz. key lime pie vodka
Juice of one lime
1 oz. pineapple juice
Instructions
Lemon-lime soda to the top of the glass.
Strawberry to garnish.
Combine the melon liquor, vodka, lime juice and pineapple juice in shaker.
Shake.
Pour into a mason jar.
Add lemon-lime soda until you reach the top.
Garnish with a strawberry for the Grinch's heart.