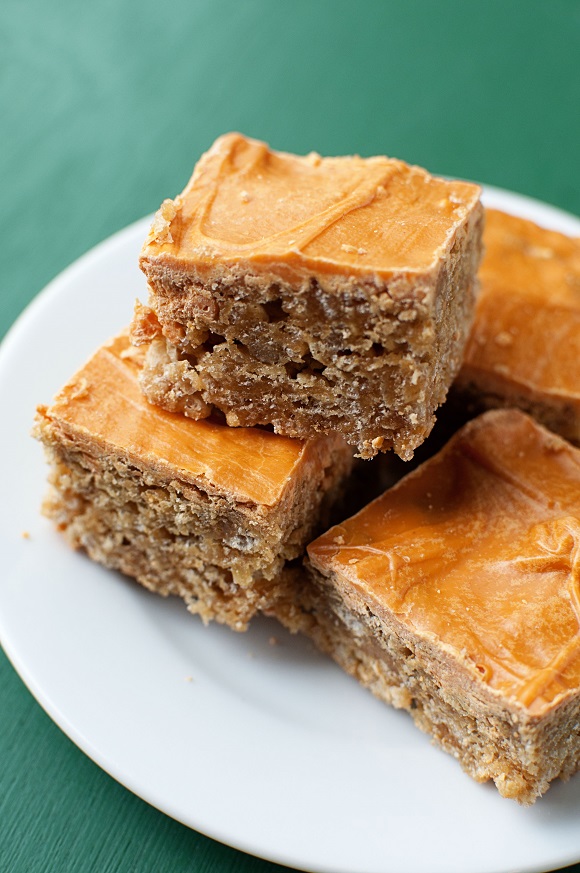 As most of you know (or maybe not since Ebola was still all over the news more than children dying) we had a shooting (and killing) here in Washington State last week. The high school is in the county I live in and probably only twenty minutes from my house. And in a Six degrees of Kevin Bacon sort of way we knew of some of the children involved in it. Harrowing and distressing, especially when you have kids in high school right now.
Sadly just less than a year ago I wrote about how I think we need to teach and let kids experience disappointment more after the shooting in Colorado (it's a decent read I think so you might want to read it if you missed it). I'm going to expand on that a little more.
This young man had a break up. He didn't find that acceptable. He chose the worst way possible to deal with it. Pinterest is filled with quote boards that imply we all deserve respect, no one is better than another person. Yet (and in my teens and 20's I am guilty of this) the first thing we say to someone when a guy/girl breaks up with them is that "they didn't deserve you", "you deserve better than him/her", "you are so much better than him/her" or "I can't believe he's going out with that slut over you/she's going out with that jerk instead of you". We need to stop saying that to people. I know we do it because we think we are helping the other person feel better but I don't think sending the message that you are better than someone else simply because they chose not to be with you romantically is the way to go. We cannot help what we are attracted to and what we are not. I'm sure we've all had someone in our life that was perfect in terms of everything you wanted in a romantic partner and yet you just didn't feel "it".
My first break up I of course was the typical devastated I'll never find anyone again teenage girl. My mom let me do the sulk around the house, listen to Pictures of You by the Cure one too many times, eat too much ice cream, cry and cry, and stare at my ceiling fan for a day or two. Then she simply came in and said do you want to talk about it and I of course was like "no". She told me that if I wanted to that she was here and that almost everyone has been through a break up in their life so she has been there and understands. She then told me to write him a letter and when I was done with the letter to give it to her (in a sealed envelope) and if I still felt that way in a month she would give it back to me and I was to give it to the boy. Of course that letter never was given to the boy. But not once was I told I was "too good" for the boy. Not once that the boy was "stupid for not wanting to be with me". I was taught sometimes things just don't work out. My parents both being married to other people before used that as a reference saying it took them awhile to find the person for them. Was I like oh gee mom you are so right thanks? No, not at the time, but what your parents say (good and bad) does stick in your head and eventually that sinks in.
So parents of children start young with teaching your kids that not everyone they like will like them back so that it has time to sink in. Or that sometimes they will like you for a while and decide they don't want to be with you anymore. That you may see them with another person and that will hurt and feel like your heart was ripped out of your chest. And that all of that is normal and okay. Teach them coping skills. My entire life after each break up, I wrote the person a letter. My mother only asked me to do it that one time, all the other times I just did it on my own. That became my coping skill. If only the teen had handed his ex-girlfriend a letter instead. My heart goes out to all those involved in the Marysville-Pilchuck High School shootings. I wish them peace in this time of chaos. Be good to each other.
Stepping of the soapbox and into the kitchen to discuss this recipe. The Midwest has treats called Scotcharoos. They are super healthy for you (:P) and have corn syrup, sugar, peanut butter and are topped with butterscotch chips and chocolate. I wanted to make something similar but with the pumpkin morsels but I knew peanut butter would not taste all that great with it. Enter Biscoff. If you aren't familiar with it, here is a great write up that Nicole of Baking Bites did describing it. Basically it's a spice cookie. They made a spread out of spice cookies. So yeah replacing the peanut butter with it was as it turns out a pretty genius idea. The hockey team was all over these and you will be too. If you can't find the pumpkin morsels you could use butterscotch as I think it would go great with the Biscoff as well. I did have a super hard time figuring out what to call these though…so don't laugh at the name too much please. 🙂
Also only one more day to win the Dreamfield's Pasta and $25 gift card. If you haven't entered yet, go here.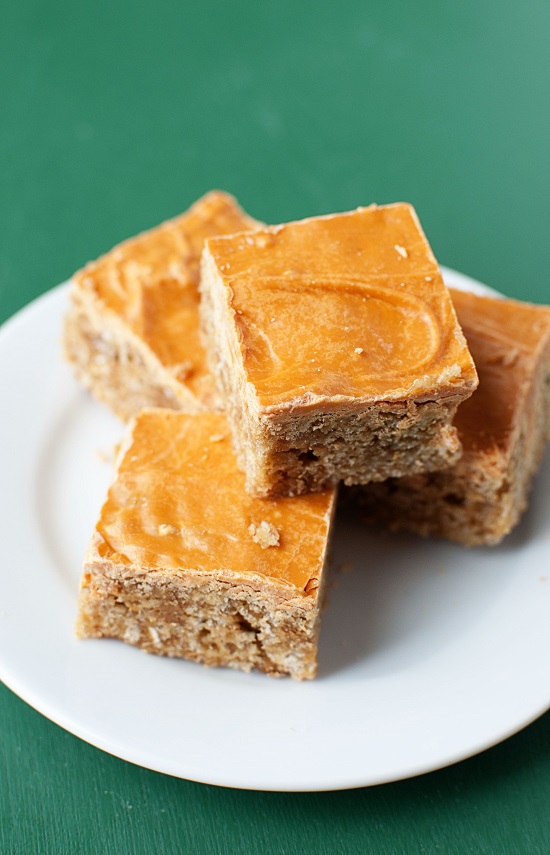 Pumpkin Biscoffaroos
1 cup light corn syrup
1 cup granulated sugar
1 1/2 cups Biscoff Cookie Spread
6 cups crisp rice cereal
1/2 cup white chocolate chips
1/2 cup pumpkin spice chips
Generously butter an 8×8 inch baking pan. Set aside. If you want thinner bars make in a 9×13 inch pan.
In a large pot, mix together corn syrup and sugar.
Cook over medium heat until mixture comes to a boil.
Turn heat off (but leave on burner) and mix the Biscoff spread into the sugar mixture. It should melt rather quickly.
Then remove from heat, and stir in crisp rice cereal.
Transfer mixture into prepared pan. Pat it down into pan with a buttered spatula, trying to get it as flat and even as possible.
In a medium saucepan, over medium low heat, melt white chocolate chips and pumpkin spice chips until smooth.
Spread over top of bars and let bars cool.
Cut into squares. I got 20 squares as I cut them on the small side.