These Frosted Pumpkin Chip Oatmeal Scotchie Bars are like the classic oatmeal scotchie but using pumpkin chips and walnuts for a fall twist.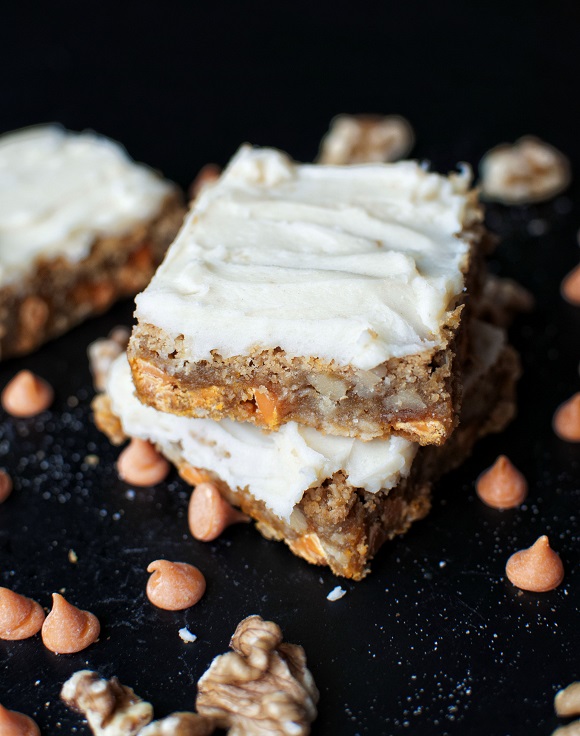 This Sunday two food bloggers are headed to my house: Kita of Pass the Sushi and Erin of The Spiffy Cookie.
It all started with a picture of a milkshake and a mug of root beer.
MDP and I had gone to one of my stepdaughters soccer games that was on what is called the "Eastside" around these parts (because you know it's on the eastside of Seattle 😀 ) and we figured we were close enough to go a little further to Triple XXX Root Beer in Issaquah.
I am a glutton so I got both a blackberry milkshake and a giant mug of root beer.
The picture was on Instagram and on my personal FB page.
Erin commented on her love of root beer and I said come on out and try it yourself.
I then also pointed out if she thought that was great we have a Root Beer store in the city I live in (they actually have three stores).
She said immediately that she needed to devise a travel plan.
I told her I was good at all sorts of mischief and to bring along Kita (who had joined the conversation at this point) as well.
I will admit I'm still a little shocked they are coming, I mean I offer to people all the time to come stay and up until my wedding (when Laurie stayed with me) no one took me up on it.
So we searched and searched for a time that would work. We needed kid free times so that they would have a place to sleep and they needed times they could get off work (we started all this in July) and finally landed on October 26-28th.
Yes it's a Sunday, Monday, and a Tuesday…so what. 😛
I met Kita (and her man) in person when MDP and I went to Philly in January 2013 and immediately adored her as much as I knew I would.
Erin I should have met in person this year since she lives sorta near Nashville…except I found that out RIGHT after we got back from Nashville.
So yeah, messed that one up.
They are both way younger than me so I hope this old gal can keep up with the youngins.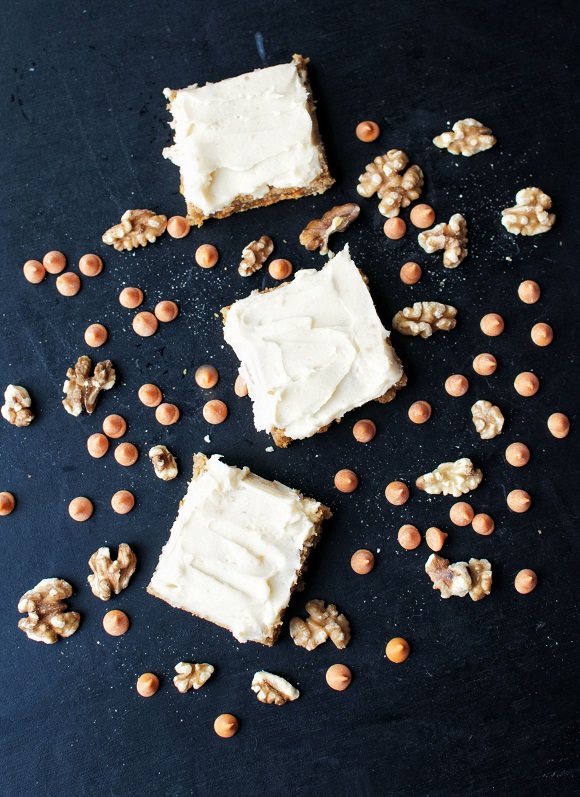 Of course it's always a little daunting to have people stay at your house.
I fully warned them that a good housekeeper I am not…but did promise clean toilets, sheets, showers, and towels. 🙂
But they will get to see my clutter, my overabundant amount of peanut butter shoved into my tiny pantry of chaos, my dust bunnies hanging in the corners, and an array of shoes scattered throughout the house.
We don't have a lot of time together as they are here about 48 hours but we are going to try and shove as much fun as we possibly can in that time.
And learning of course, I mean this is a work trip after all.
I'm sure Kita and I will finally discuss our podcast that we keep saying we are going to do at some point.
And we will be baking something together I am sure.
All that is work. 😀
Erin was in Seattle once when little and Kita has never been here so we will be doing a little bit of tourist things on Monday (Pike's Place) but mostly we have a relaxed agenda.
I wish I could say the weather is going to be good when they are here but it's not looking that way…of course.
So why tell you this before they come?
Because you might want to follow along on our little adventure on Instagram. Mine is here. Kita's is here. And Erin's Twitter.
Nothing to do with root beer are these Frosted Pumpkin Chip Oatmeal Scotchies.
I found out last weekend that Nestle had made Pumpkin Spice Chips (technically morsels) and immediately went on the hunt for them (found at Target).
They super smell like pumpkin but don't have as much pumpkin flavor but I like them.
Since they reminded me of butterscotch chips I decided that oatmeal Scotchies were the way to go.
These turned out even better than I thought they would.
I really like the addition of the walnuts but if you are not a nut person you don't need them.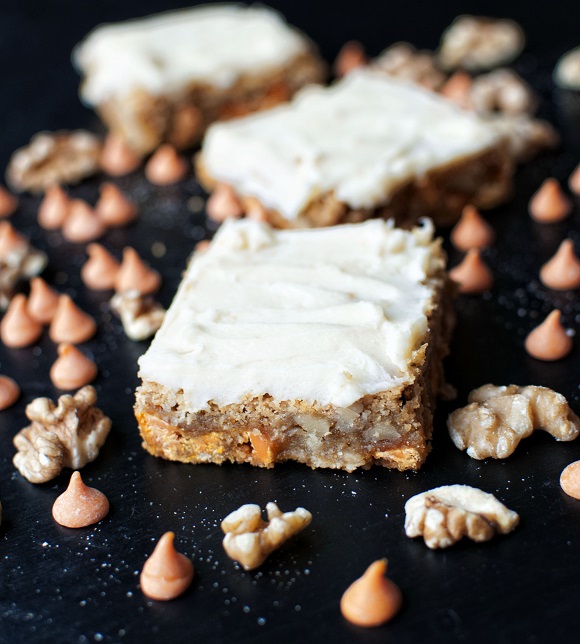 Want More Bar Cookies?
Butterscotch Walnut Meringue Bars
Strawberry Lemonade Lemon Bars
Chocolate Chunk Churro Cookie Bars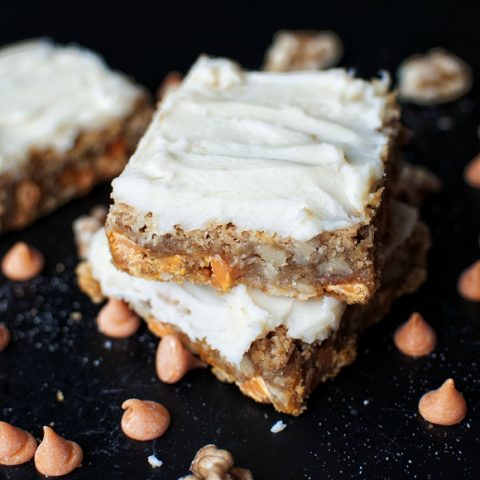 Frosted Pumpkin Chip Oatmeal Scotchie Bars
Ingredients
1 cup unsalted butter, at room temperature
1 cup granulated sugar
¾ cup brown sugar, firmly packed
1 tsp. vanilla extract
2 eggs
1 ¼ cups all-purpose flour
1 cup oats (pulverized in a food processor into powder form)
1 cup oats
1 tsp. baking powder
¼ tsp. baking soda
¼ tsp. salt
12 ounces Pumpkin Spice Morsels
1 cup walnuts, chopped
For the frosting:
½ cup unsalted butter, at room temperature
1 tsp. cinnamon
2 cups powdered sugar
Milk to thin
Instructions
Preheat oven to 350F.
Spray a 9-by-13-inch pan with baking spray.
Using a stand mixer, cream together the butter and sugars.
Beat until light and fluffy, about 3 minutes.
Add eggs, one at a time and scrap down bowl after each addition.
Add vanilla and beat another 30 seconds on medium-high.
Add the dry ingredients with the mixer on low speed, and mix until fully incorporated.
Fold in pumpkin chips and walnuts.
Dump into pan and spread batter evenly with a spatula (if it sticks, spray the spatula with baking spray).
Bake for 30-35 minutes, or until outer edges are brown and you can stick a wooden skewer in the middle and it comes out clean.
Let cool on a wire rack.
Once cool prepared frosting.
Using a stand mixer with the paddle attachment cream together the butter, cinnamon, and ½ cup powdered sugar until combined.
Continue to add sugar until it is used up.
Add milk as you go along to thin out to the consistency you want.
Spread a thin layer of frosting on bars. If you want more frosting, double the recipe.