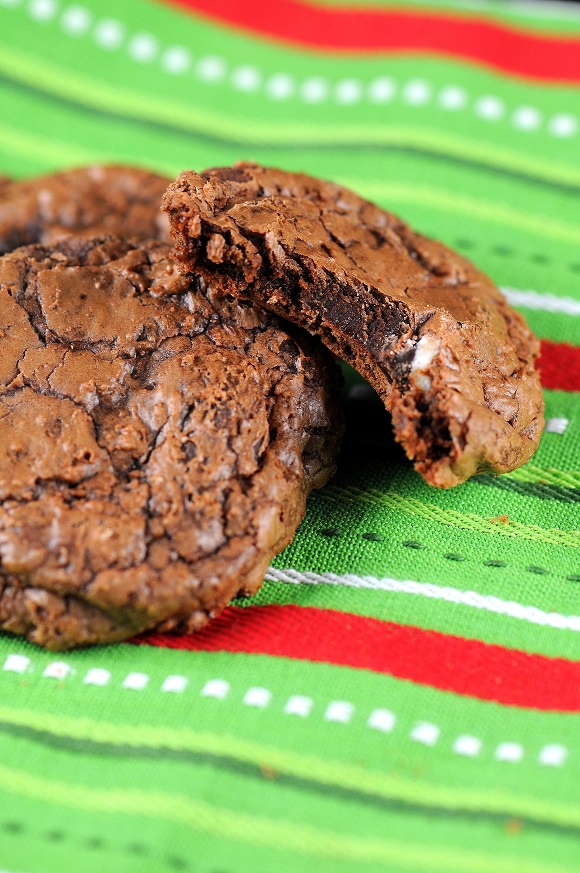 I'm going to get way controversial here and so all I ask is that when you disagree you do so in a respectful manner or expect that your comment will go bye-bye…because it's my blog and I can do that. 😛
I want to talk about today's shooting in Colorado (well more about shootings in general). When I was in my first year of teaching there was a man who robbed a bank. Proceeded to go down the street the Elementary school was on and shot his gun repeatedly at the school, with one of the bullets going through my portable classroom (luckily higher than any person standing would be). Then did the unheard of…he drove to the nearby pre-school and in front of all those little children he shot himself in the head. There probably is not enough therapy for that pre-school teacher and I pray those little kids were young enough to get past it.
But more and more we are having shootings at high school (and junior high) by students that go there…and more and more it's our fault. Don't get me started on how people shame the mentally ill as if it's something they can control it(though let me say that if you are mentally ill and choose to do nothing about that then realize you are effecting more people than just yourself…please medicate). How is it our fault? How we are raising our kids. The teaching of failure and coping skills has gone out the window (and here is where I get the hate mail).
We rarely tell kids no anymore…proof is 12 year olds with iPhones (not saying they don't need a phone if they commute to school…just saying they don't need an iPhone for that). I get that parents want nothing but the best for their kids. They want them to have what they want. But the more and more we do that and do not honestly prepare them for disappointment the harder and harder we end up making it on them.
Everyone gets a ribbon. Everyone is capable of doing whatever they want…this is not true or else our whole world would be rock stars and athletes. Kid fails? It's the teacher's fault…they aren't interesting enough. News Flash algebra is not exciting to most people. It is to me but I'm a nerd. I once lost a friend who wanted to borrow money from me to buy her daughter a $50 sweatshirt because she didn't have the money until next month. I commented why not wait until next month and she said that she promised it this month. So I said just tell you daughter you don't have the money right now. She freaked saying that she couldn't possibly tell her that. She didn't want her daughter to panic and think that mom and dad didn't have money. Ummm.
I watch shows like Sweet 16 (not long) in horror. Where not only are they not thankful for the fact that they even got a car they so much as go off on their parent for getting the wrong type of Mercedes! Oh no! Did I have a car when I turned 16? Yes. I bought it. With my money that I saved from babysitting from the last 4 years PLUS the money saved from my Jif Peanut Butter commercial. I also went to Washington DC on that money.
Statistics show that kids that have to take out their own loans and work through college to pay for college tend to get better grades as well as appreciate their education more than those who had parents pay for it. The kids who got academic scholarships also did well. 🙂 But they earned that even before they went to college. My parents told me early on that if I was wanting to go to a 4 year college I was going to need to figure out how I was going to afford that. So I did. I worked as an RA most of my time there paying for room and board, had scholarships, grants and worked the front desk of my dorm.
So even if you can give your children everything my suggestion (and I know I'm being controversial) is to not. Teach them a little disappointment. Teach them to do and earn some things on their own for a sense of accomplishment. Teach them coping skills as I feel that is why a lot of these shootings are going on. Don't think that your teens are just being moody teens who hang in their room all the time. Get to know who their friends are. Annoy them and ask questions. Genuinely care about what they are doing even if they seem like they don't want it (I've had to learn about the joys of Minecraft and Assassin's Creed and be able to recognize when a song by Vampire Weekend comes on) . Deep down the do.
When I was in junior high my parents would pick me up after the dance and take me to the pizza place where everyone hung out. Cool right? Wrong. My parents would stay there. Not with me. They were cool enough to hide in the corner but they were there. I would be mortified. But I always got to bum money off of them and they always bought my table pizza and my friend NEVER once actually made fun of me for it. I realize now of course my parents did it because they cared about me. Imagine that.
I have hardly met ANY of MDP's teens friends parents…with the exception if we know them through soccer and the random parent. The one parent I did meet (the mom was also a teacher) knew MDP but still came upstairs to meet me because I was watching their child. Again, imagine that. This is how is should be. Don't dump your kid off at someone's house never meeting the parent. This is crazy to me. My parents always insisted on meeting the parents of all of my friends. I didn't get to go places if they didn't. One time all they could do was call…but they still called. Show your kids you care EVEN if you are embarrassing them. Parenting isn't about being their friend. Can you be at times? You bet.
I'll jump off the soapbox now and give you this AMAZING cookie recipe. It's kind of cookie meets brownie meets peppermint patty…that is how the hockey team described them. So we will go with that. They get the outside of like a brownie and are soft and chewy like a brownie but somehow still cookie like…which is why I call them hybrid. If you aren't a mint fan just substitute chocolate chips for the peppermint chips.
Now go spend time with your kids….and let them suck at something while you are at it. 🙂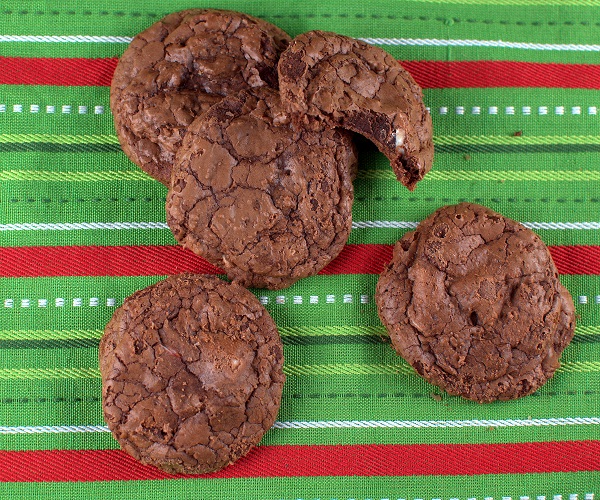 Chocolate Fudge Hybrid Peppermint Cookies
Ingredients
1 cup peppermint pieces (I used Andes Peppermint Baking Chips)
1 cup milk chocolate chips
6 TBSP unsalted butter
8 oz. bittersweet chocolate, coarsely chopped
3 oz. semisweet chocolate, coarsely chopped
3 large eggs
1 cup granulated sugar
1 TBSP vanilla extract (I used Rodelle)
½ cup all-purpose flour
¼ tsp. baking powder
¼ tsp. salt
Instructions
Preheat the oven to 350F.
Grease baking pan generously with baking spray.
Melt the butter, bittersweet chocolate, and semisweet chocolate in a double boiler. Melt until smooth.
Remove from the heat to cool.
Using a stand mixer fitted with a paddle attachment beat the eggs and sugar in a large bowl on medium speed for about 3 minutes, until fluffy. The eggs will be a pale yellow color.
Add the vanilla and melted chocolate.
Beat on medium speed about 2 minutes, until the dough is thick and glossy.
Add the flour, baking powder, and salt to the chocolate mixture, stirring just until incorporated.
Stir in the peppermint chips and chocolate chips. Let the dough rest for 20 minutes, which makes it easier to scoop.
Use a 1 ¾ inch diameter scoop to drop spoonful's of dough on the prepared baking sheets, spacing them at least 1 ½ inches apart.
Wet your fingertips lightly with water and gently flatten the cookie dough(no need to press hard, just press out the hump).
Bake for 10-12 minutes, until the tops begin to crack and look glossy. Cool the cookies for 10 minutes before removing them from the baking sheets.
https://www.sweetrecipeas.com/2013/12/13/chocolate-fudge-hybrid-peppermint-cookies/