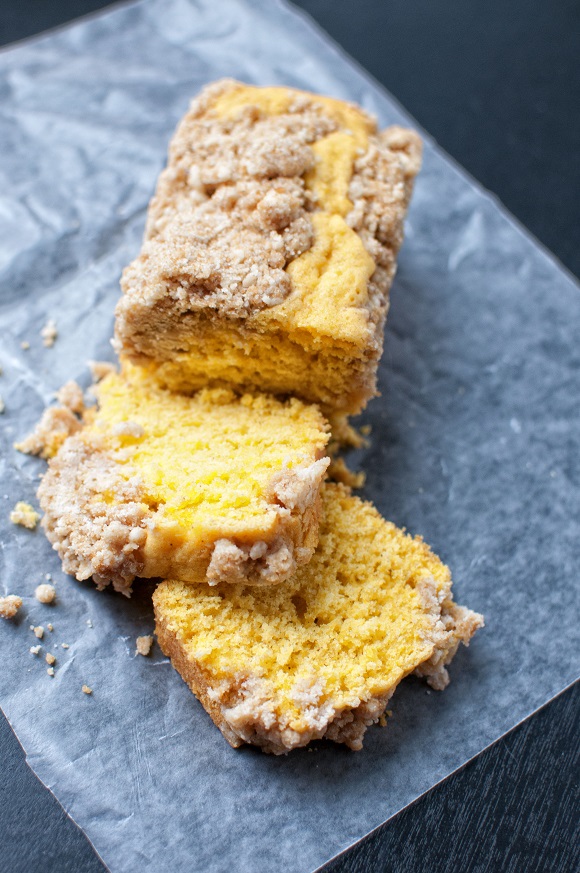 When I make/see certain foods I think of certain bloggers. When I think of bourbon, Funfetti, and coconut I think of Jessica. When I think of Kimchi (he made his own) I think of Kevin. When I think sugar cookies I think Bridget (did you know she just came out with this: Decorating Cookies Party: 10 Celebratory Themes * 50 Designs
). When I think of cake I think either Amanda or Heather. When I think Whoopie pies or crumb cake I think Jessie (aka Cakespy).
Recently Jessie has been a brave woman sharing her struggles with her eating disorder. The road to self-love is a hard one, and one I think that people only really think about those of us with more cushion for the pushing deal with. Truth is woman (and men) of all shapes and sizes have a hard time with self-love and acceptance of the body they were given. My really good friend in high school was a really thin, tall guy. He wanted nothing more to gain weight and I at the time wanted nothing more than to lose it. I used to just want to say to him "shut up you should be so happy you are so thin" of course realizing as I grew up that he and I had the same struggle just in a different way.
I had gained weight recently (though my body is already starting to lose it) due to them upping my medication (which causes weight gain). I don't know how much I gained since I haven't stepped on a scale in almost 2 years but had to go up a pant size…so it was a significant amount to me. My big issue was not the weight itself but the medication really makes me feel puffy and uncomfortable in my own skin. And of course in creeps the doubt that my body is okay. But I chose to rally and focus on any positive out of this. Number one positive is that when I put on weight I have a pretty darn good butt (which my husband is quick to point out) and an increase in cleavage. And in TMI time, MDP tends to let's just say be more into me when I gain weight. Just something I have noticed over the years. I know some will say that it's because we are Newlyweds but we've lived together in sin for years before we got hitched 😉 (shhh don't tell my parents).
Jessie is an amazing woman and I hope she continues to share her story as I know when I share I help others and I'm sure what she is doing is helping others as well. I had left over pumpkin from when I made the Toasted Hazelnut Pumpkin Pasta and had wanted to make crumb cake for a while…so why not use it for Pumpkin Spice Crumb Cake. While crumb cake purist will probably stick their nose up this is pretty darn tasty. I chose to make these as mini loaves so that I could give a few away.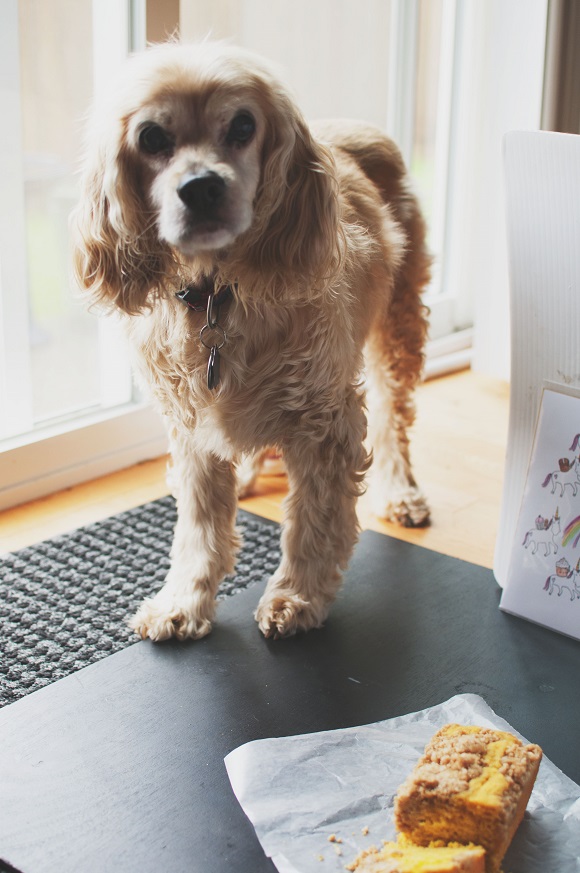 Pumpkin Spice Crumb Cake
Cake:
½ cup unsalted butter (I used Plugra), at room temperature
1 cup granulated sugar (I used Imperial)
2 large eggs
1 cup pumpkin puree
1 cup sour cream (or Greek yogurt)
½ tsp. vanilla extract (I used Rodelle)
¼ to ¾ tsp. of nutmeg depending on how much nutmeg you like
1 TBSP pumpkin pie spice
2 ½ cups cake flour
2 tsp. baking powder
½ tsp. baking soda
Pinch of salt
Crumb Topping:
1/3 cup granulated sugar
1/3 cup brown sugar, packed
¼ tsp. salt
¾ tsp. cinnamon
8 TBSP unsalted butter (again I used Plugra), melted and then slightly cooled
1 ¾ cup cake flour
For the Crumb Topping:
In a medium sized bowl, put sugars, salt, and cinnamon and stir until combined.
Add the melted butter and then cake flour and mix (hands work best for this). Set aside.
For the Cake:
Preheat oven to 325F.
Spray baking spray 4 mini loaf pans Chicago Metallic Non Stick Mini Loaf Pans, Set of 4(I use these all the time) and set them aside.
In a stand mixer with a paddle attachment cream together the butter and sugar until light and fluffy, about 3 minutes.
In a separate bowl add the pumpkin, sour cream, vanilla, and eggs and whisk until fully combined.
In another bowl add flour, nutmeg, baking powder, baking soda, and salt.
Alternate adding dry ingredients, then wet, then dry, then wet, and finish with dry. Mix on low until fully combined. Be careful to not over-mix.
Using a regular size ice cream scoop, scoop out three scoops per pan. Even out with a spatula.
Evenly divide crumb topping (as evenly as you can) into pieces over top of the batter.
Bake for 35-40 minutes depending. Check by using a wooden skewer or knife to see if it comes out clean.
Let cool on wire rack.