These Eggnog Shortbread Sprinkle Cookies are a fun and festive slice and bake cookie that is perfect for cookie exchange.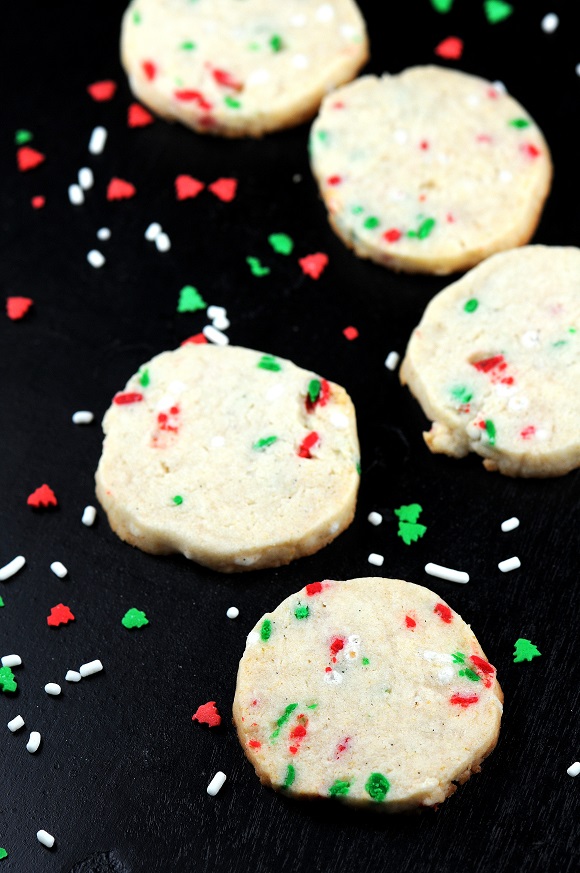 Disclaimer: I am part of the Plugra Butter Brigade and am compensated for this post for making these Eggnog Shortbread Sprinkle Cookies.
However the opinions and words are my own.
As is my true love for this butter!
This past Thanksgiving was a tad bit out like the movie Planes, Trains, and Automobiles.
It seemed as if I was never going to get to make it to my parents' house for the holiday.
To get to my parent's house you have to go over a mountain pass that at times when it's snowing you need an all-wheel or 4 wheel drive vehicle.
Normally this is not an issue as my husband owns a Subaru.
Except that car had not been running for a while and he has been driving my ex's car to get to work.
We finally saved up enough to buy the parts and for MDP to work on it.
He thought he had fixed it and then two days later it started leaking oil again.
Not good.
After much talk, we decided to ask my parents to give us a little loan to fix the car so we could come see them for the holiday.
They said yes and we took it to the mechanic Thursday night and left the keys in the drop box.
My husband calls on Friday and they say there is an emergency and but they will work on it starting tomorrow and that NO PROBLEM it will totally be fixed by Wednesday.
Saturday I call, the emergency was still going, they would get to it first thing next week.
Okay.
I started to get nervous.
I call Monday…they aren't open on Mondays but answered the phone to assure me they would get to it first thing Tuesday.
The panic meter goes up a bit and my very generous friend sensing my panic says that she looked up prices for renting an all-wheel drive and will cover the cost of that if we want.
I tell her thanks but I have faith it will get done.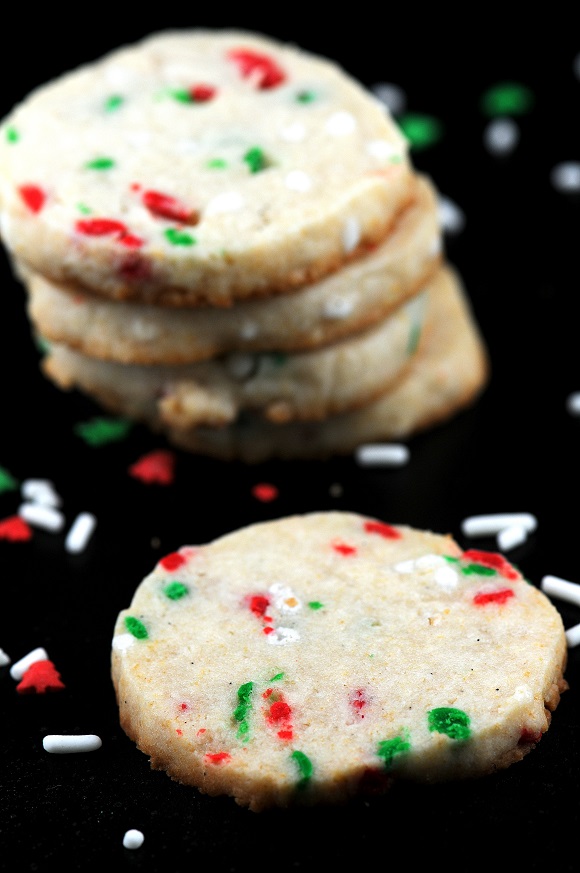 Tuesday my husband calls at 1 pm.
They are just looking at it now because oops they forgot about the 2 cars ahead of us.
But that yes for sure they would have it ready tomorrow.
My husband checks at noon on Wednesday…as long as we have the parts it's a yes, call back in an hour.
Calls in an hour no answer.
We discuss taking my friend up on the offer.
Rental car closes at 6pm.
Finally gets someone to pick up at 2pm and they say parts are coming we will have it done.
Okay.
My husband checks one last time at 5pm this time driving over.
They say they are finishing up.
Here is the bill, come back at 5:45 and we will be done.
So back we go at 5:45.
He says all done, let me just drive it around the block to make sure no leaks.
Okay, great.
6pm comes and goes.
We are supposed to get MDP's kids at this time as well.
He comes back.
Oh no, still leaking and he suggests not driving it.
Great. *insert Peabody freaking out just a tad.
I get ahold of my friend and see if the airport has anything (they are open until 11).
They give the vague we can't guarantee but probably answer.
So we pick up the kids, go to the rental counter.
Try and get the car but they want a credit card not a debit card.
Which I didn't have enough room on my credit card to rent the car.
So sensing my distraught (aka me making it well known but in a calm manner) they decide they will let me put some of it on the debit card.
We go down stairs to the cars and twice they tried to give us a non-all-wheel drive car. Luckily the 3rd time was a charm.
We went to my parents and had a wonderful time all thanks to my generous and wonderful friend.
Whenever anything bad goes into my life I am reminded of how lucky I am in the friends I chose to surround myself with.
People who lift me up and support me in ways I could not imagine.
With Thanksgiving behind us and December now upon us I of course will be rolling out the holiday baked goods.
These Eggnog Shortbread Sprinkle Cookies are the first of my holiday baking.
In the pictures they don't have any glaze because I photographed them before I bit into them.
They were good but didn't have a ton of flavor so I decided to add bourbon. 🙂
If you want it without the booze just add more eggnog (the booze free kind of course).
Get ready everyone the holidays are here!
And as always it's a great day to order my cookbook.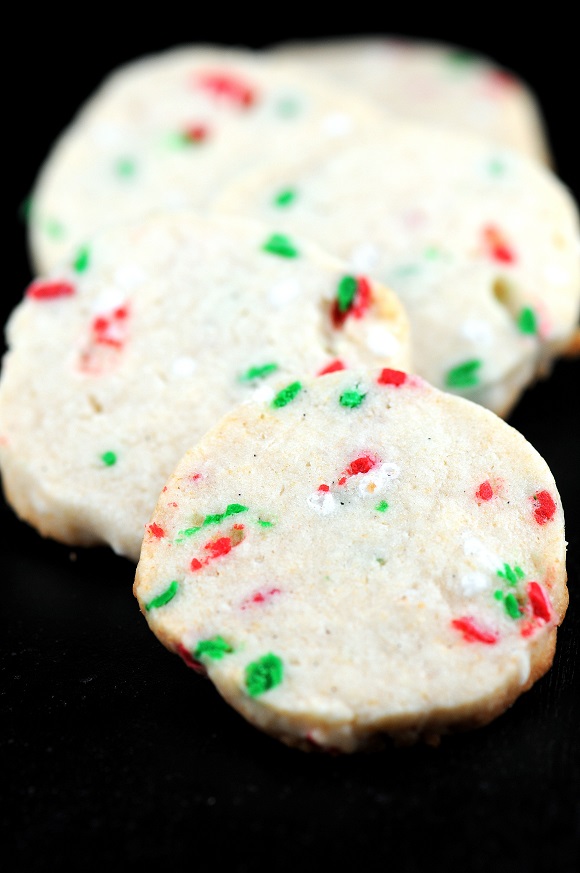 Want More Cookie Recipes?
Strawberry Cheesecake Chocolate Chip Cookies
White Chocolate Chip Creamsicle Cookies
Vanilla Bean Caramel Thumbprint Cookies
White Chocolate Dried Pineapple Salted Macadamia Nut Cookie
Caramel Cream Filled Snickerdoodles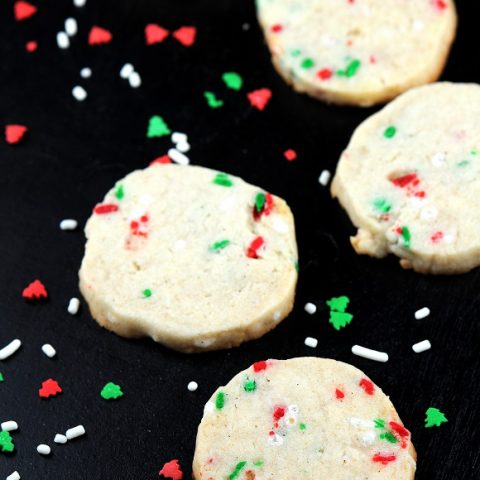 Eggnog Shortbread Sprinkle Cookies
Ingredients
For the cookies:
1 cup unsalted butter, at room temperature (I used Plugra)
3/4 cup powdered sugar
½ cup eggnog
1 tsp. vanilla
2 cups all-purpose flour
1/2 cup potato starch flour
1 tsp freshly ground nutmeg
1 tsp baking powder
1/3 cup holiday colored sprinkles
For the optional glaze:
1 cup powdered sugar
1 TBSP boubon (optional)
egg nog to thin
Instructions
To make the cookies:
Using a stand mixer with the paddle attachment, beat the butter and powdered sugar together, mix about 3 mintues.
Add the vanilla extract and nutmeg and beat 30 seconds.
Add the flour, potato starcth, and eggnog. Beat on low speed until just combined.
Add the sprinkles and mix until dough comes together.
Roll the dough up into two small logs and wrap in wax paper to keep from drying out in fridge. Place in fridge for about 2 hours.
Slice 1/4 inch thick.
Place onto a cookie sheet sprayed with baking spray.
Place about 2 inches apart.
Bake at 350F for 10 minutes until golden brown at bottom.
Add glaze if desired once cooled.
To make the glaze:
Mix the powdered sugar and bourbon together, adding the eggnog 1 TBSP at a time until you reach desired glaze consistency.