These Oreo Birthday Cake Cookie Balls have a few ingredients and super easy to make and so festive and fun to have at a birthday party.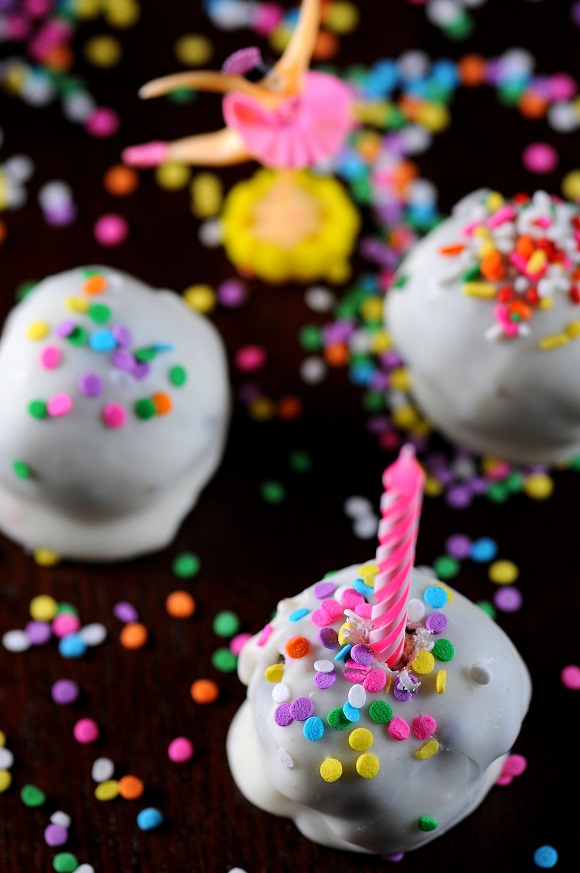 When I was younger, ever couple years we would visit my grandma and grandpa in Michigan.
We would go a few days before Christmas and usually stay until after my cousin's birthday, just three days after.
I always felt bad for her because no matter what Christmas overshadowed her birthday.
Though my aunt and uncle did their best to make it stand out making sure not to give her combined gifts and what not.
But just like how my birthday falls around 4th of July and people were not around, the same goes for her birthday.
So when Oreo contacted me about making cookie balls for them I originally thought something holiday festive.
Then I got to thinking about my cousin and anyone else who has a birthday during the holiday season.
I also thought about the fact that the Oreos we eat the most in this household are the Birthday Oreo's.
While I prefer the Golden Birthday Oreos I actually did a mix of each kind since a package of Oreo's (at least that flavor) only has 30 per package.
So I used half golden and half regular.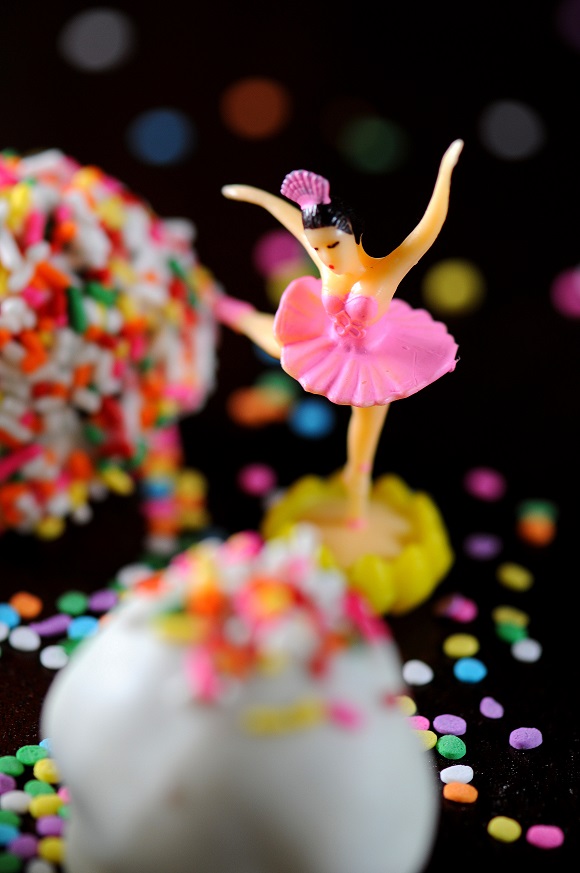 For something with so few ingredients these Oreo Birthday Cake Cookie Balls are highly addictive.
I mean highly.
The teens loved them.
MDP loved them.
They were just in awe that they were basically crushed cookies and cream cheese.
The hard part of course is the dipping.
I am not a good dipper I know this.
And I am in awe of those who get cake balls and cookie balls looking so perfect.
It's definitely and art form I have yet to perfect.
So if you have someone in your life that has a birthday between now and the New Year show them a little extra love and make these Birthday Cake Oreo Cookie Balls.
I'm sure they would appreciate it more than you know.
To see other cookie ball creations go here.
P.S. It's a great day to order my cookbook.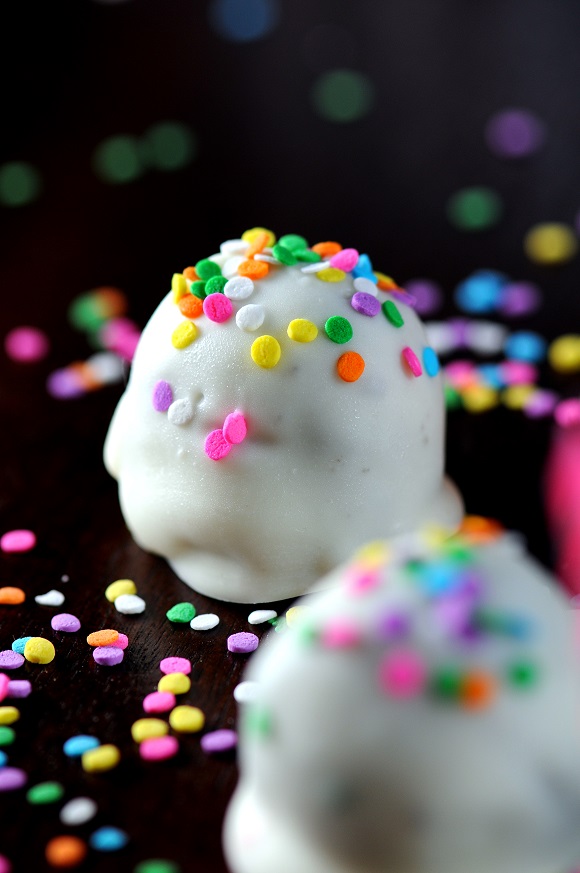 Want More Oreo Recipes?
Cookies and Cream Rice Krispie Treats
Oreo Shamrock McFlurry Cheesecake Bites
Cookies and Cream Birthday Sprinkle Overload Cake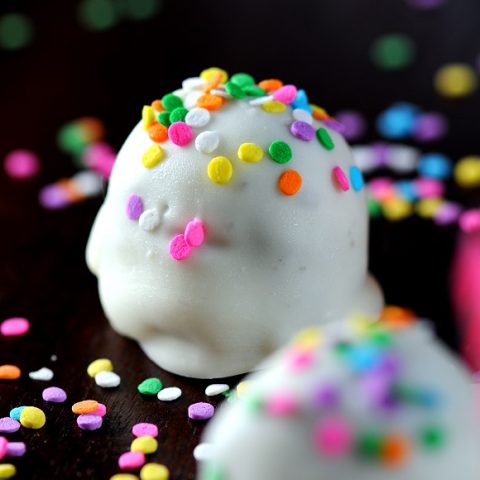 Oreo Birthday Cake Cookie Balls
Ingredients
1 pkg. (8 oz.) brick cream cheese, at room temperature
36 Birthday OREO Cookies, finely crushed (about 3 cups)
16 oz. white chocolate (or white candy melts), melted
Sprinkles for decoration
Instructions
Mix cream cheese and cookie crumbs until blended.
Shape into 48 (1-inch) balls.
Freeze for 10 minutes.
Dip balls in melted chocolate; place in single layer in shallow waxed paper-lined pan.
Add sprinkles to cookie balls before chocolate starts to set up.
Refrigerate 1 hour or until firm.