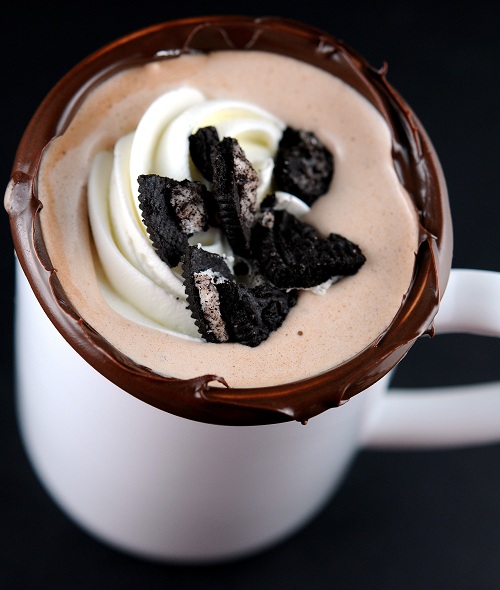 While Pinterest has been good about getting people to see my past recipes, I've decided to bring back Way Back Wednesdays because there are recipes I feel people are missing out on for not being lifetime readers of CCbyP (don't worry I forgive you).
This one is only a few years old but given how cold it's been almost everywhere (but not here) I figured some cocoa would be good right about now. I mean melted ice cream as cocoa…yeah, that stuff is awesome. What makes them more awesome is Frozen Oreo Whipped Cream Circles.
So it's January 8th, 2014 (not used to writing that yet) and I'm going to give my best dieting advice for you…don't listen to ANYONE in a forum. Seriously. The misinformation people give is awesome. Though I have figured out all the people who come tell me the recipe didn't work out (and then find out they tried to make it gluten free with skim milk) hang out at.
I'm in awe of people sometimes. I love to troll (well not really troll as I don't comment) different forums. My favorite this week is the woman that was eating 6 (YES 6) cans of cocktail peanuts a day and was on "Atkins" and was gaining weight and didn't know why. She loved the diet because of how much she loved peanuts. Ummm. Then there was a guy (same forum) who was eating egg salad sandwiches (hi…you can't have bread dude) and when he told people he was doing modified "Atkins" they ate him alive. As they should. As he is not doing Atkins. It's like the people who say they are vegetarian but still eat meat from time to time. Then you are not vegetarian.
Any way you can go for support to those kind of things but please don't take advice from the people on there. If you truly are trying to lose weight chances are they will give you the wrong info. So just have more cocoa and call it good. 🙂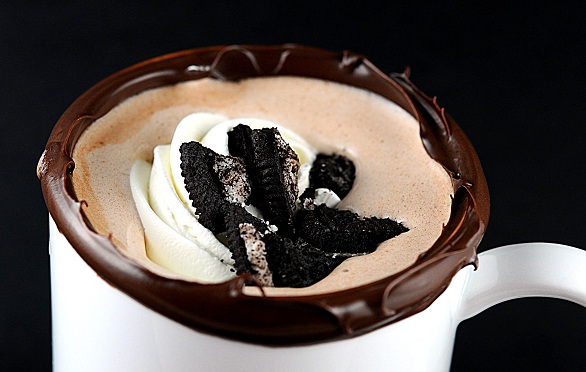 Ingredients
3 cups cookies and cream ice cream
3 TBSP unsalted butter
¼ cup mini chocolate chips
1 cup water
Oreo Frozen Whipped Cream Circles (see link in post)
Instructions
In a large saucepan, melt together the chocolate chips and butter. Then add the ice cream (yes, I know but go with it).
Once ice cream has melted add the water to thin it out and let it be heated through.
Serve warm and add Oreo Frozen Whipped Cream Circles.
https://www.sweetrecipeas.com/2014/01/08/cookies-and-cream-cocoa/