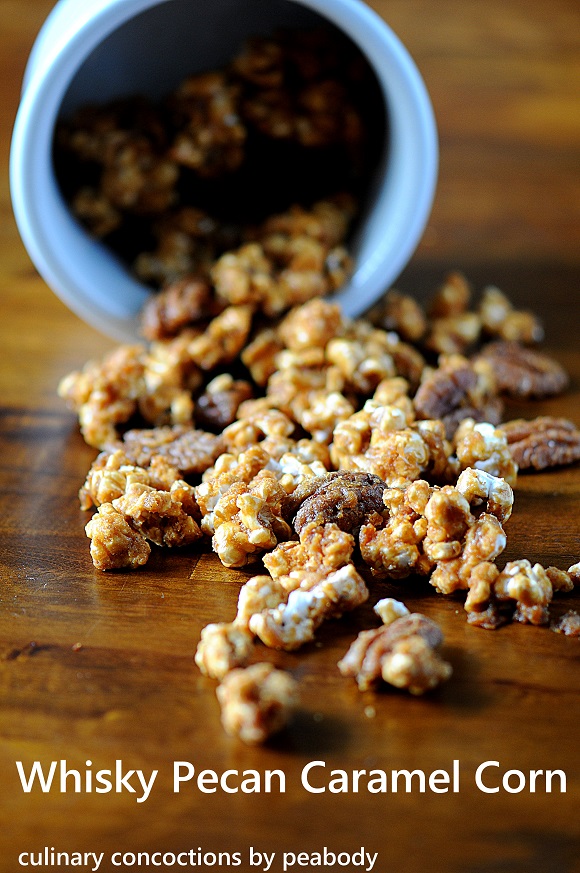 In some ways September is more the start of the New Year to me than January. Maybe the old school teacher in me still sees it that way (I still buy a student planner as a calendar). Maybe it's because it's almost like my soul awakens this time of year.
Maybe it's the cozy and adorable clothing that comes out in the fall…the plaid, the sweaters, the scarves. If you follow me on Pinterest then you know I've had a problem with pinning clothing lately. A big problem. 🙂
Maybe it's the apple everything. Since I live in the land of apples my apple options are plentiful. I can go pick my own. I can watch them press cider right in front of me and take it home…and not just any cider, Honeycrisp cider which is THE best. I can go home and have a nice mug of fresh hot cider or even make apple cider donuts (darn that sounds good).
Maybe it's the pumpkin everything. The pumpkin spice lattes are already out. Soon I'll be able to trek through the pumpkin patch and pick out different shapes of pumpkins and gourds to go on my porch (which already has the fall wreath up) and on my tables and mantles. And of course the baking of all things pumpkin.
Maybe it's the fact that hockey starts up again. While I play year round those wimps in the NHL (just kidding) take the summer off. Starting this month is preseason and then the real deal starts in October!
Maybe it's the fact that sitting on the couch bundled up in blankets is totally acceptable this time of year. Especially when you have a hot cup of cocoa in your hand full of marshmallows.
Maybe it's the crisp morning walks with the crunchy leaves under my feet and the bursting of the colors in the trees.
Most likely it's a combo of all of those things.
One of the smells that says fall to me is whisky. I can't stand to drink it but I love it in baked goods and the smell of it in general. Which is why I put it in my sticky buns. And why I put it in this caramel corn. And why I put it in my pound cake (that recipe isn't up yet). I love it with pecans especially. So when I was craving caramel corn the other day I decided that whisky and pecans would be the flavor profile. MDP loves this caramel corn. I do too, but he really loves it. Like he might take my ring and give it to the caramel corn instead. 🙂
Oh and don't forget if you are female (sorry boys) and haven't signed up to do the FREE 28 Day Live More Weigh Less Challenge (it's not a diet it's about putting more fun back in your life) you have today and tomorrow only to sign up!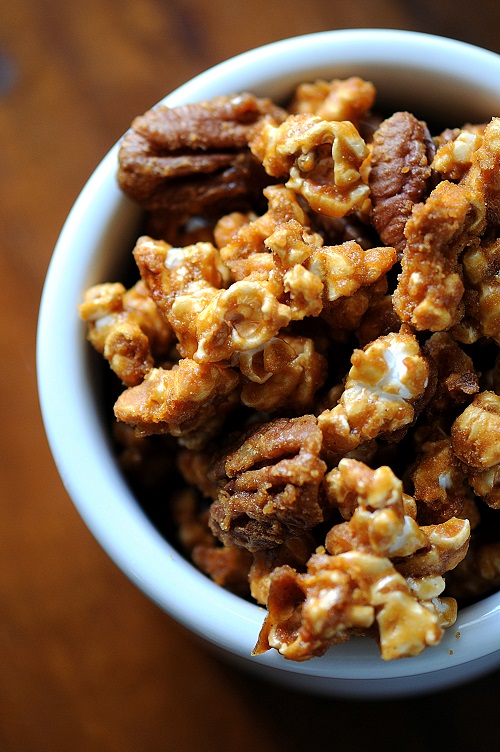 Whisky Pecan Caramel Corn
Ingredients
16 cups popped popcorn (unsalted)
1 cup unsalted butter
1 cup granulated sugar
1 ½ cups brown sugar
½ cup Lyle's Golden Syrup (if can't find use corn syrup)
1 tsp. lemon juice
1 tsp. salt
1 tsp. vanilla bean paste (or extract)
¼ cup whisky
½ tsp. baking soda
1 ½ cups pecan (chopped or not)
Instructions
Preheat oven to 250F. Spray two baking sheets with nonstick baking spray and set aside.
In a large bowl (the largest heat safe bowl you have in the house) put popcorn and pecans in it. Set aside.
In a large saucepan over medium-high heat, combine the butter, sugars, golden syrup, lemon juice and salt. Cook, stirring occasionally, until the butter and sugars melt together.
Increase the heat to high and bring the mixture to a boil. Boil gently until the mixture reaches the hard crack stage (300F on a candy thermometer) 6-9 minutes.
Remove from the heat and stir in vanilla, whisky, and the baking soda. They syrup with bubbles and foam with the baking soda is added, simply stir until it subsides. Immediately pour the caramel over the popcorn mixture and stir with a large wooden spoon until a caramel glaze completely coat all the popped corn and mix until all the popcorn is covered.
Divide the caramel corn between the prepared baking sheets and bake for 20 minutes. Remove from oven and stir and flip (I use a heat proof spatula) the caramel corn. Bake for another 20 minutes. Do the same again.
Let caramel corn cool completely. Store in a tightly covered container for up to a week.
Adapted from Sticky, Chewy, Messy, Gooey: Desserts for the Serious Sweet Tooth
https://www.sweetrecipeas.com/2013/09/01/whisky-pecan-caramel-corn/