This Banana Pudding Dip is super easy to make and the most addicting and crowd pleasing dessert dip. Grab your Nilla Wafers.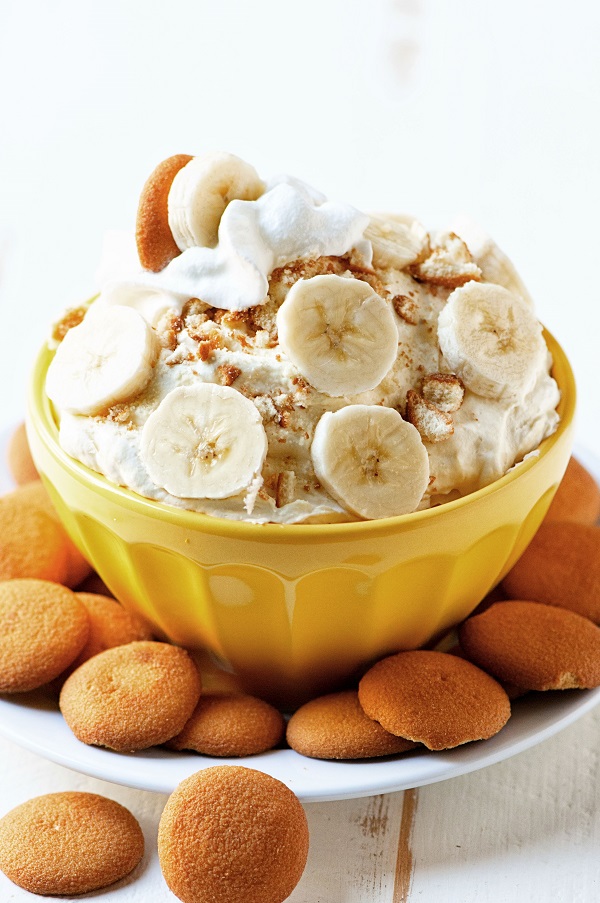 A blogger named Gluten Free Girl caused a bit of a stir this week as she made the comment "blogs don't matter anymore".
She meant it and she didn't.
Shauna (Gluten Free Girl) and I have been blogging for about the same time now (I roll into 11 years this June) and I know what she is trying to say.
I am amused when I meet the new bunch of bloggers these days (ones that have been blogging only for about 2-3 years).
They are in awe of how long I've been blogging and very wrongly assume I must be making tons of money (that's not the part that amuses me) and have a ton of traffic.
The part that amuses me is how they tell me they are going to do this the rest of their life and I look at them (and totally piss them off) and tell them, no you are not.
Now I don't mean that in a mean way.
I mean that in 10 years from now I'm not sure blogging as you know it today is even going to be around.
Kind of hard to do something that doesn't exist.
It may still be here, who knows, but it surely won't be the same.
When I started blogging those 11 years ago it was out of hobby because I loved to bake and my ex-husband only liked to eat the same three things.
I was one of the few bloggers who put pictures with their recipes back then.
Now we live in an age where if you don't have a picture of every recipe in a cookbook, people don't want to buy it.
We are moving away from the written word and more into the visual realm.
Bloggers were not taken seriously back then.
I remember talking to a book agent who had interest back in 2009 but flat out said that she wasn't sure bloggers could sell cookbooks because we were just home chef.
Well some of us have culinary backgrounds. 🙂
Nowadays, of course, it's all bloggers with cookbooks.
And if you are a chef you now have to have a blog in order to promote your cookbook, the times they have a-changed.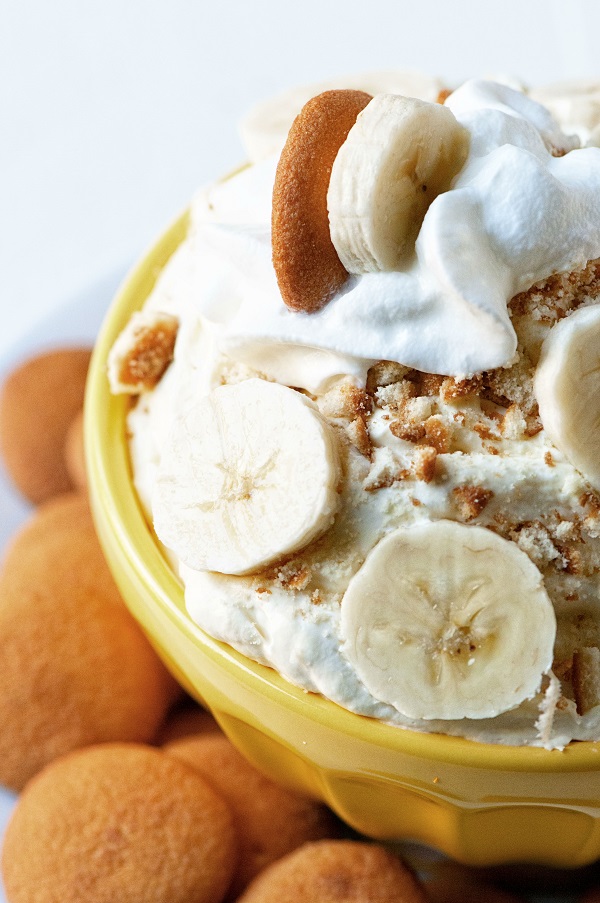 Back when I started if a company sent me a coupon for a free product I was like wow how cool is that.
I jumped for joy the first time I got to 10 comments.
Which nowadays sadly I do that too…because comments have gone away, sigh.
For I used to average 60-70 comments a post and I loved the engagement and talking with people.
People get upset at the lack of comments (myself included, I really do miss them) but now the comments are spread throughout social media.
I used to just post.
That was it.
Usually, late at night.
Now there are strategies about the best time to post and on what days.
I have to immediately go share it on Facebook, Twitter, Instagram, and Pinterest.
Companies finally realized how many people we reached and that they bought what we recommended…well, some of you do.
All I know is a lot of you use Plugra Butter and Rodelle because of me. 😀
But that's the thing, even though Plugra isn't working with bloggers right now I still use and promote their product.
I realize I could make a lot more money if I took everything that came my way.
However, I just can't bring myself to do that.
So I understand what Gluten Free Girl is saying.
Blogging won't be around for forever, at least not like this.
I may have to go to video (eek) if I want to continue to share my recipes.
Ad revenue continues to bring in less and less each year and once cannot depend on that.
Why just this last month everyone was freaking out because Pinterest traffic has tanked because they reformulated.
And it has, which is bad for me since it was my number one source of traffic.
Not much I can do though except roll with it. 🙂
So blogging may not matter anymore, but I'm still keeping mine.
I still like to cook and bake and take pictures of it and tell you random stuff.
And now, this Banana Pudding Dip.
I went to a Bat Mitzvah this last Saturday and they served very non-traditional Cajun food for the meal.
The dessert was banana pudding.
Totally got me thinking about how long it had been since I have had banana pudding.
And how I just wanted to sit around with Nilla Wafers and dip them in it.
That's how this dip happened.
So easy.
Like, so easy.
And as suspected, great for sitting around with Nilla Wafers and dipping them in it.
Banana pudding lovers this Banana Pudding Dip is for you!
P.S. It's a great day to buy my cookbook Holy Sweet!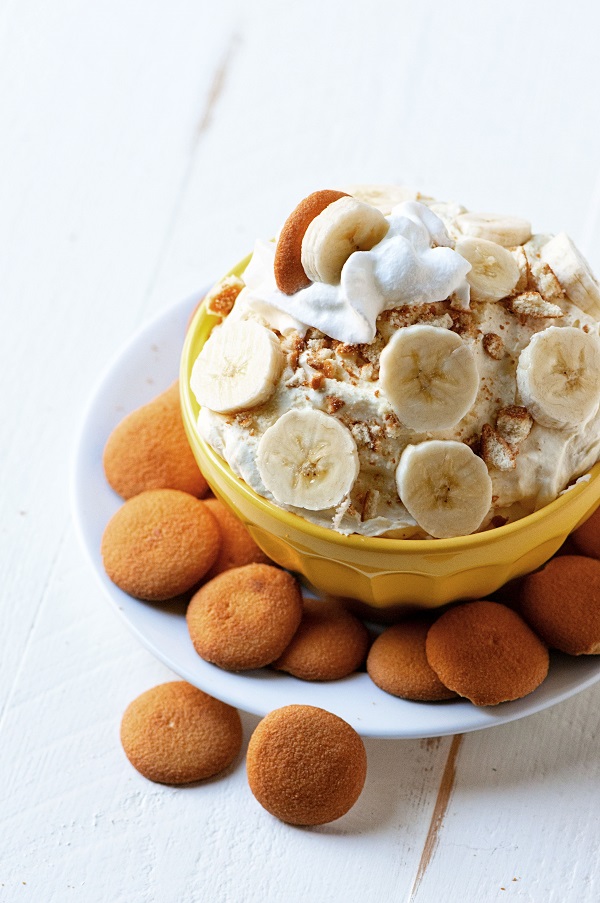 Want More Dessert Dips?
Banana Split Cheesecake Cheeseball
Angel Food Cake and Strawberry Cheesecake Cheeseball
Circus Animal Cookie Cheesecake Cheeseball
Cake Batter Cheesecake Cheeseball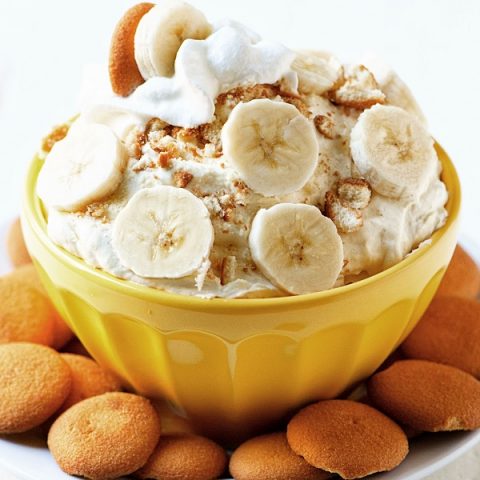 Banana Pudding Dip
Ingredients
8 oz. cream cheese, at room temperature
3 oz. vanilla instant pudding mix
2 cups heavy whipping cream (I used Darigold 40% because I love it so)
3 TBSP powdered sugar
1 ½ cups Cool Whip (or you can use more regular whipped cream if you desire)
1 cup mashed bananas
Banana slices and crushed Nilla Wafers as garnish
Nilla Wafer for dipping
Instructions
Using a stand mixer with the whisk attachment, beat the heavy cream into soft peaks.
Add the vanilla pudding and powdered sugar and continue to whisk until stiff peaks form.
Add the cream cheese and beat until fully incorporated.
Remove from mixer and fold in the bananas.
Then fold in the Cool Whip.
Pour into a bowl and add banana slices and crushed Nilla wafers as garnish.
Told you it was easy.
Serve with Nilla Wafers.