These Balsamic Honey Glazed Roast Beef Sandwiches are a great tart and sweet twist on the classic French dip sandwich.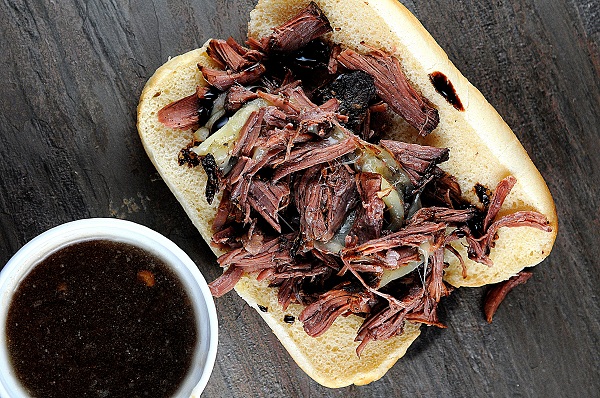 Random Updates:
*Finally got into the hand surgeon.
The good news is I don't have to have surgery.
The bad news is that what they thought was wrong (ganglion cyst) is not what was wrong.
And now my hand is numb and they are just shaking their head.
So yay (insert sarcasm).
It's getting really old is all I know.
And truthfully the only person who has helped me try and figure it out is my physical therapist.
Who actually gave a good explanation and showed me on the iPad why it is most likely numb.
He did that for free because he is nice.
I got charged $795 to be told by a specialist gee I'm not sure.
*My fiance turns 40 in a couple weeks and I need to find something special to do for that.
It's going to be hard to top my 40th birthday party (which was a hockey tournament in my honor).
And I need to figure out what kind of cake to make.
*Speaking of cake…I need to get practicing back on my wedding cake skills.
They are still lacking greatly.
The no feeling in the hand though seems to be getting in the way.
Speaking of the wedding it was kind of turning into a city hall kind of thing but through the kindness of some amazing people looks like I am having one after all.
*I changed my Instagram account to private but that really just means that you just have to ask…most people have been doing this.
Speaking of Instagram I was shocked to see who follows me.
Now if I could get 70K followers like her I'd be golden. 😀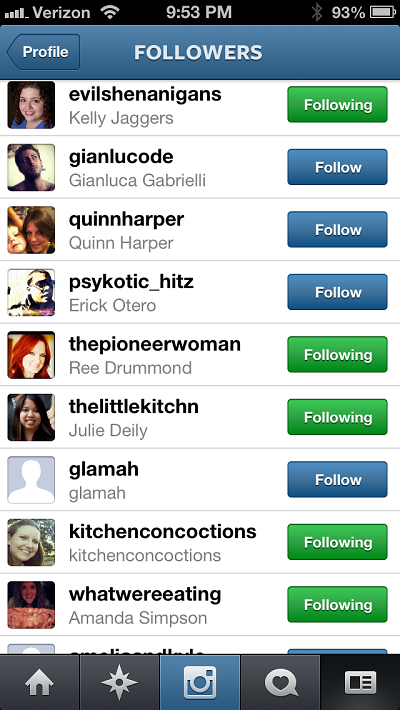 *I was informed that I am evil.
And not in the you are evil by making desserts kind of way that I usually get.
Just evil.
Don't be too concerned it was basically like having Darth Vader call you evil.
I also got blamed for something I didn't do.
*The fine people of Peanut Butter and Company sent me some peanut butter.
I was already addicted to their White Chocolate and Cinnamon Raisin but they sent us Bees Knees which I had never had before and wow my fiance and I are addicted.
Luckily our local store carries it as we already had to go buy a new jar of that kind.
Oh and yes, we have a peanut butter problem.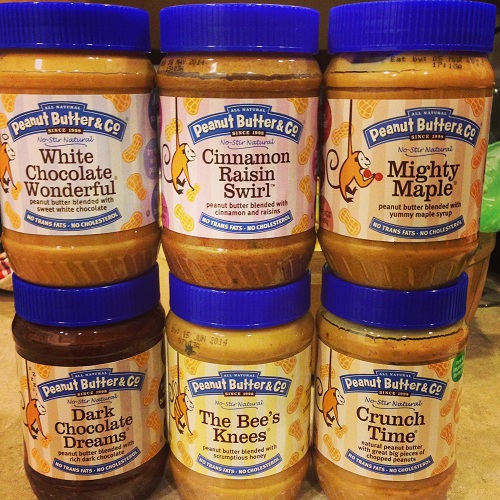 *We took the kids tubing last Saturday, it snowed the whole time which I absolutely loved. It's snowed (not sticking) here today and last night and that was all sorts of awesome to me.
Fun day but who knew tubing could be so exhausting.
We went to eat afterwards and we all ate as if we had not eaten in days.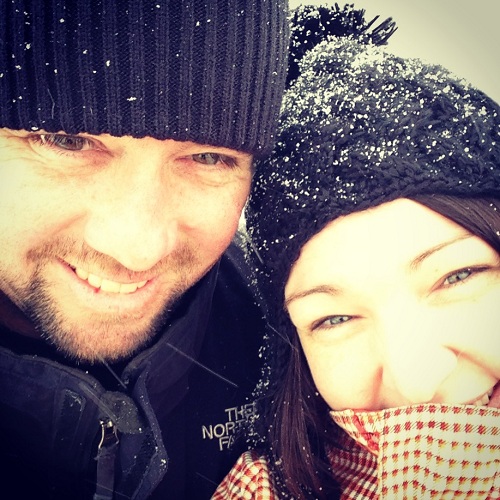 And lastly these Balsamic Honey Glazed Roast Beef Sandwiches.
It's a crockpot recipe so it's extra easy.
So it's so simple and seriously soooo good!
I was looking for a change in our usually pot roast sandwich and this was definitely the answer.
My fiance and I love these.
The balsamic glaze really brings the sandwich together.
BTW- it's a great day to buy my cookbook.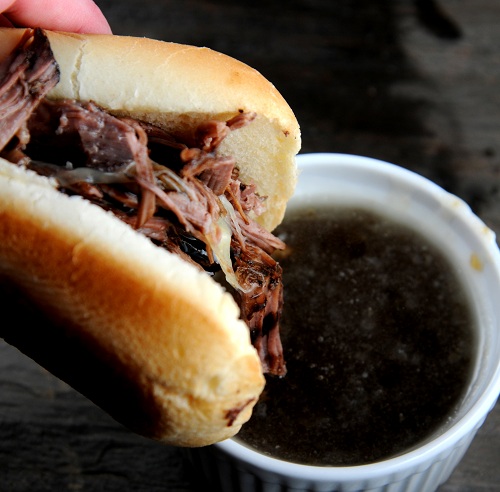 Want More Meal Ideas Using Beef?
Peanut Butter Bourbon Bacon Jam Pimento Cheese Potato Chip Sliders
Grilled Cheese Double Bacon Cheeseburger
Caramelized Root Beer Short Ribs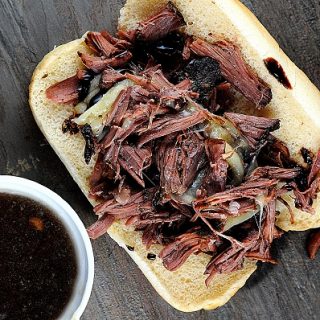 Balsamic Honey Glazed Roast Beef Sandwiches
Ingredients
What You Need For The Sandwiches:
6 sub rolls
1 recipe Balsamic Slow Cooker Beef
6 slices provolone cheese
Balsamic Honey Glaze
For the Balsamic Slow Cooker Roast Beef:
1 3-4 pound boneless roast beef (chuck or round roast)
1 cup beef broth
½ cup balsamic vinegar
1 TBSP Worcestershire sauce
1 TBSP soy sauce
1 TBSP honey
1 TBSP brown sugar
4 cloves garlic, minced
1 large sweet onion, thinly sliced
For the Balsamic Honey Glaze:
2 cups balsamic vinegar
4 TBSP Honey
Instructions
For the Roast Beef:
Place onions on bottom of slow cooker dish. Then add the roast beef and insert the pan into your slow cooker.
In a large bowl, mix together all remaining ingredients.
Pour over roast beef and set the timer for your slow cooker. (4 hours on High or 6-8 hours on Low)
Once roast beef has cooked, remove from slow cooker with tongs into a serving dish.
Break apart lightly with two forks and then ladle about ¼ – ½ cup of the juice over roast beef. You can reserve some of the juice to make like a French dip.
For the Balsamic Honey Glaze:
Combine ingredients in non-reactive saucepan, bring to boil then lower heat to low.
Let ingredients simmer while stirring constantly until the glaze coats your spoon.
To Make the Sandwiches:
Open bun and place meat and some onions (if you want…my fiance wanted them I did not).
Then top with cheese while the meat is still warm. If it's not warm enough to melt either quick under the broiler or pop in to microwave for just a few seconds.
Drizzle with balsamic-honey glaze.
This is a strong glaze. If you love balsamic like I do you might be generous with it…if not go light. Start light and add more it probably the best advice.