These Candy Cane White Chocolate Chip Pudding Cookies are an easy and flavorful cookie to have as part of your holiday cookie platter.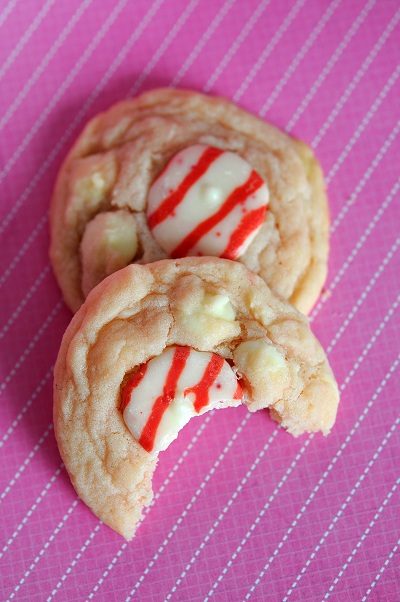 This will be a quickie as I had a little medical procedure done today and am heavily medicated.
So to avoid any embarrassment I won't go on any rants. 🙂
How giant is this leaf?
Look at it in comparison to my hand.
FYI to anyone who I am ever mad at and decides that they want to apologize with a pizza card…I will just be more mad at you.
That is all.
Best time of year for tea lovers.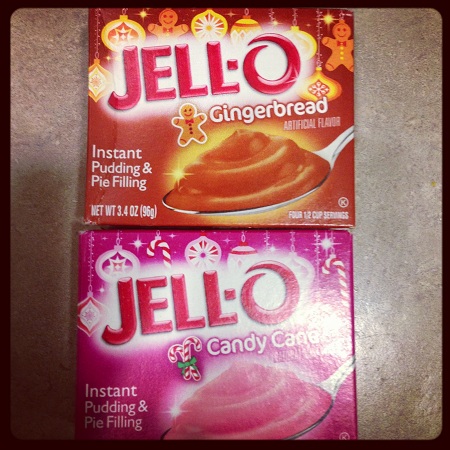 So I heard about these from a reader and could not find them anywhere.
I had to break down and buy them from Amazon.com because I had to have them!
I decided to do a pudding cookie with the candy cane flavor since I had some candy cane kisses sitting around.
Pretty easy and pretty yummy and something festive to bring to cookie exchange.
Want More Candy Cane Recipes?
White Chocolate Candy Cane Cracker Toffee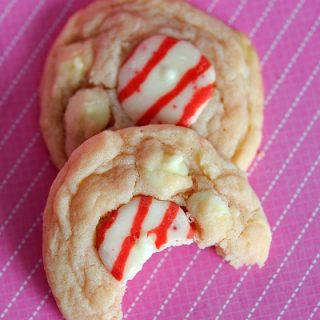 Candy Cane White Chocolate Chip Pudding Cookies
Ingredients
1 cup unsalted butter, at room temperature
1 cup granulated sugar
1 pkg. (3.9 oz.) JELL-O Candy Cane Pudding
2 eggs
1 tsp. baking soda
Pinch of salt
2 cups flour
1 cup white chocolate chips
32 Candy Cane Kisses (unwrapped)
Instructions
Preheat oven to 350°F.
Beat butter and sugar in large bowl with mixer until light and fluffy.
Add dry pudding mix; beat until well blended. Add eggs and baking soda; mix well. Gradually beat in flour and salt until well blended.
Stir in chocolate.
Drop TBSP or use small scoop of dough, 2 inches apart, onto baking sheets.
Bake 10 to 12 min. or until edges are lightly browned. Remove from oven and place candy cane kiss on top and let them melt into cookie.Let candy cane kisses firm back up before storing.