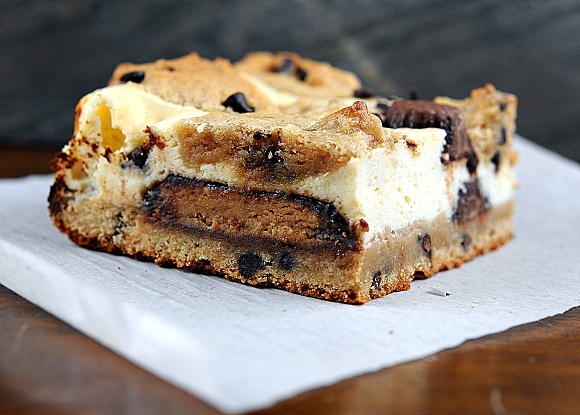 As October comes round to an end lets do some updates…
More proof I am not a best blog and a print button is why. I posted this email on FB but since FB hardly shows stories anymore I'll post it here. In this one's defense it is not 14 paragraphs and is not rude.
"Hello…. I stumbled upon your blog thru a separate site and I'm very happy I found it! Lots of different recipes I can't wait to try….I did notice that upon printing one recipe the site did display a 'print' option which was (thankfully) a clean page…. But as I started to print a few others I've noticed there isn't the same option…..??…..
I'm hoping that you can tweak your site so that your fans are able to easily print a clean (recipe only) copy of the recipes we're looking forward to trying on our own!
Thank you!"
If there were an emoticon to show me rolling my eyes back that is what would be inserted here.
If you haven't seen Fridgg.com yet you should (no one is paying me to say that). It's like Tastespotting or Foodgawker BUT unlike those sites it not only shows you a photo and tells you where to get it the COOLEST feature is that it tells you what kind of camera took it, ios, aperture, focal length, and shutter speed. Which means if you actually want a better idea of how to get your pictures to look that way you can! It's awesome and it was created by a fellow food blogger which I love to support as well.
The foot is pretty much mended and I am back to playing hockey which makes for a much happier Peabody!
Thanks to awesome readers this month I have pumpkin marshmallows and caramel apple candy corn (but umm…that's gone 😀 ), Bouchon Bakery
, The Dahlia Bakery Cookbook: Sweetness in Seattle
, and More from Macrina: New Favorites from Seattle's Popular Neighborhood Bakery
(this one doesn't come until Tuesday).
While I just got three new cookbooks (well one isn't here yet) so two I have had no time to pour into them yet. Can't wait though…it will clearly benefit you all. 🙂 What I did have time to see was my food blogger crush Bakers Royale Butterfinger Cheesecake Bars which made me totally want to do a Peanut Butter Cup version so I did. I love that site. Such a source of inspiration for me. I really enjoy how she tries to make things worse for people too. 😀
So these were made for my hockey team and for a Pumpkin Carving Party we went to on Saturday. And while I don't have the fastest hockey team thanks to me I have the fattest. 😛 I kid…most of them are in shape…round is a shape. So these bad boys have a layer of peanut butter chocolate chip cookie, layer of peanut butter cups, cheesecake, then more peanut butter chocolate chip cookie, and topped with more chocolate chips and mini peanut butter cups. Yes, they are pretty freaking awesome. That is all. Carry on.

Peanut Butter Cup- Peanut Butter Chocolate Chip Cookie Dough Cheesecake Bars
Recipe type:
Dessert, Bars
Ingredients
Peanut Butter Chocolate Chip Cookie Layer:
½ cup butter, at room temperature
½ cup peanut butter, I used Jif
1 cup brown sugar, lightly packed
2 large eggs
1 tsp. vanilla bean paste (or extract)
1 ½ cups all-purpose flour
1 cup mini chocolate chips plus ¼ cup for top
12 full size peanut butter cups (I went with Reese's)
Cheesecake Layer:
16 oz. cream cheese, room temperature
⅔ cup granulated sugar
2 large eggs
1 tsp. vanilla bean paste (or extract)
¼ cup mini peanut butter cups
Instructions
Spray and 9-x-13-inch pan with baking spray. Create a sling by lining the pan with parchment paper so that there is a one inch overhang on each side. Cover parchment with bake spray. Heat oven to 375 degrees F.
Cookie Layer:
Using a stand mixer with a paddle attachment cream together the butter and peanut butter.
Add in brown sugar and mix to combine.
Add in eggs and vanilla extract and mix to combine.
Add in flour and mix on low to combine.
Add in 1 cup of mini chocolate chips and fold to combine. Pour mixture into pan; set aside.
To make cheesecake:
Add all ingredients in a bowl and beat until blended. Set aside.
To make the bars:
Press ¾ of cookie mixture into pan (you might have to use your hands a little).
Place peanut butter cups on top of cookie dough doing 4 rows of 3 peanut butter cups.
Pour cheesecake mixture on top.
Crumble remaining cookie dough sprinkle on top of cheesecake layer along with remaining ¼ cup of chocolate chips and mini peanut butter cups all over top.
Transfer pan to oven and bake for about 30-40 minutes at 375 degrees F. Remove from oven set on wire rack to cool.
Once cool place in fridge for at least an hour. You will want to cut when refrigerated but these are best served at room temperature so take them out for 15 minutes before serving.
Adapted from
Bakers Royale