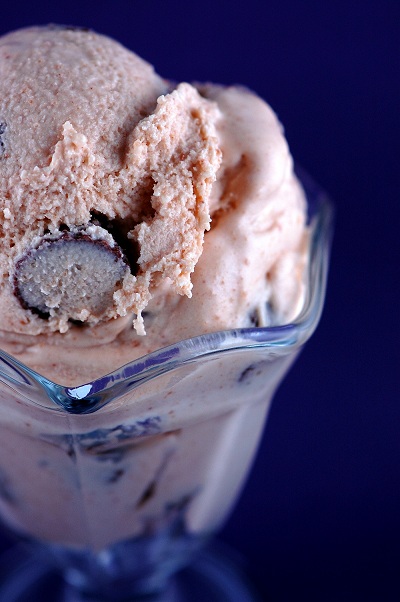 Weather seems to be the only universal thing people can talk about and if you live in the Seattle area it's pretty much the only thing people talk about. Most of this spring my FB feed has been filled with "where's my spring?" It's right here; it's just not how you would like it. 🙂 When the sun comes out FB is filled with "finally spring is here, it's about time". Again, spring has been here.
It's the go to conversation for the grocery checker, who I always confuse. "Enjoy this gloomy day" I was told last week sarcastically after a slew of sunny days. To which I replied "I will, I love days like this, it's why I moved to the Seattle area". Then I usually get looked at like a freak. Which I am. Don't get me wrong, as long as there is no heat along with the sun, I say bring it. But it rarely does that. Gray days are made for cuddling with the one you love under a blanket. Sipping tea and reading books. I play an indoor sport so I could care less about what it's doing outside. I will ride my bike or go for a walk in the rain (down pours are the exception). Though I must admit that I do love a sunny day on the days I want to work out at the gym…not a person in sight.
This weekend is Memorial Day. I fear that my FB feed will be filled with people complaining about how the weather is ruining their 3 day weekend. Let us remember why we even get that day off in the first place, the brave men and women who gave their lives for this country. And while service men and women do enjoy a good BBQ you can remember the fallen whether it is raining or the sun it out.
Since most people reading this don't live in my area, you might actually be getting sun. It might actually be hot. My Phoenix friends will be seeing high 90's and even 100's. Nothing cools down hot like ice cream. This is a very rich ice cream, as the main ingredient, other than heavy cream is peanut butter. But it does make for a very creamy and tasty frozen treat. You could throw in just chocolate chips if you can't find the mini peanut butter cups. And what I like about this recipe is no eggs. So you can pretty much not mess this up.
People do ask me all the time what ice cream maker I have. I have a Cuisinart. They make a newer model of the one I have but I am showing you the one I have now, because I have had it for 8 years and it has worked beautifully. There are many more expensive ones out on the market, but I find this one does the job just fine! If you don't have an ice cream maker, I suggest getting one before summer comes. I plan on making a ton of ice cream and you don't want to miss out. 😀
Would just like to end with saying thanks to the men and women (including my father and brother K) who current serve or who have served in the US armed services. Thank you for all you do.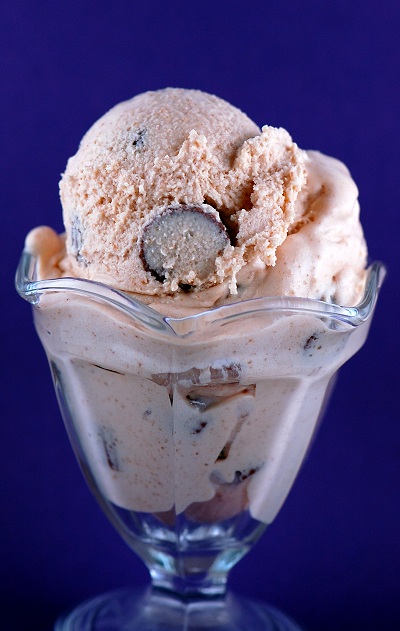 Peanut Butter-Peanut Butter Cup Ice Cream
1 cup heavy whipping cream
2/3 cups whole milk
1 cup creamy peanut butter (I used Jif)
1/2 cup granulated sugar
½ tsp. vanilla extract
1 ½ cups mini peanut butter cups
In a medium saucepan simmer milk, cream, peanut butter, and sugar over medium heat, stirring, until smooth, about 1 minute.
Stir in vanilla and cool mixture to room temperature. Then place in fridge to chill for at least 2 hours.
Freeze mixture in an ice-cream maker according to manufacturer's instructions.
Spread one half of the ice cream in a 2-quart container and top with ½ the peanut butter cups. Layer remaining ice cream and peanut butter cups and using a spatula swirl the candy and ice cream together.
Freeze ice cream in an airtight container for at least 3 hours in order for it to firm up.