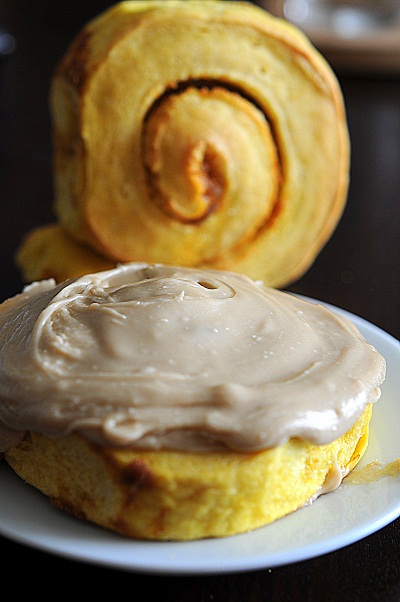 First just want to say that I am pretty sure the person that wrote the email is real. They have an AOL address and an IP from Florida. In the words of my future mother-in-law she is probably a little on the senior side. Which is fine but may explain the repetitiveness (I hope). I do get some weird emails from time to time my other favorite is the man that asked for nude photos of me and of course the Refund Muffin. If you have never read those you probably should. Also yes, we have made the email a drinking game which can do some serious damage. So if you want that play at home version you will have to copy and paste that…as there is no print button for the email. What can I say…I'm not a best blog. 
Second let's talk about best blogs for a second. No, I'm not going to list my favorite blogs. I am going to talk a bit about what people think being a professional blogger is like. For the record I am not a professional blogger. I don't make enough money at blogging to call myself that. Heck I didn't make enough blogging last month to pay for the food blogger conference I went too. 🙂 On a FB group page I belong to for bloggers the Gluten-Free Doctor posted a story about a blogger who was stepping back. You can read it here. But it was very thought provoking.
Having just come back from a conference there were a ton of people who want to make food blogging their profession let's address what blogging really entails. First off an foremost almost everyone thinks we must make something and throw it up on the blog. Ahahahaha, yeah no. There is a very small percentage of bloggers like that and those are the ones not really out there to have an audience…they are normally just doing it for their friends and family.
At the very least I spend 15-20 hours a week on my blog….and that is when I was working full time. I was running myself into the ground and making myself not really want to bake/cook (mostly because of the fact I baked for my other job). MDP was in awe of all the cooking I did this last week due to getting my cooking/baking mojo back. Yes, he is very happy about that, not so happy about the loss of income portion, but everything is balance. But now that I have the time to run the blog and last week I spent a little over 40 hours. Probably the same for this week.
For it's not just making the food. It's deciding what to make. Making it. Styling it. Photographing it. Editing the photographs. Writing something to go with the recipe (which can be super hard). Sending it off in to the blog world. Promoting it in the blog world. Twitter. Pinning. Facebooking. Email (I get about 30 a day most I get back to some get buried and I'm sorry about that). Oh and if I am lucky I have time to go and read some of the blogs I consider "best blogs". And let me just say if you are a mom blogger I am in extra awe of you. I know that I only have teens every other weekend and every Wednesday but they do things during the week that we go to so I really don't know how you all do it! Amazing I tell you! I do however get to do most of my work in sweats or pj's though…so that's a bonus. 😛
These rolls are a good example. My foot is feeling better (hopefully the Ortho will say I can drive on Thursday) and so I threw caution to the wind and made a recipe that took a little time…though in reality not a lot of standing time. But just the prep work and rising time for these is you know a little over 3 hours before it goes in the fridge…then 4 hours or longer in fridge. Then a 45 minute rise after they are made into rolls. Then baking. Then glazing. Then photos. You get my point and just this one little post took about 8 hours. People just don't really get that. 🙂 So 8 hours of love coming at ya!
Nonetheless these are some yummy rolls that if you have the time you should make…they are very fall and it is well fall. The brioche itself is yummy but be warned you don't really taste the pumpkin in the bread which is why I added it to the rolls. If you want more of a pumpkin pie flavor then add pumpkin pie spice to the puree mix.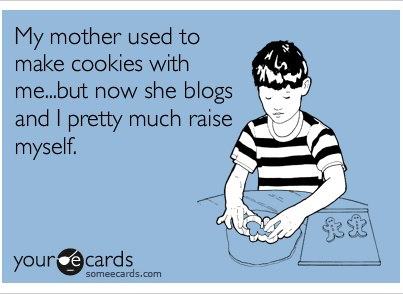 Pumpkin Filled Pumpkin Brioche Buns
½ recipe Pumpkin Brioche (you can use the whole amount but will make a large batch and you will need more filling)see recipe below
1/3 cup plus 2 TBSP pumpkin puree
2 TBSP cinnamon
½ cup loosely packed brown sugar
¼ cup maple syrup, grade B
¼ cup unsalted butter, at room temperature
On a flour dusted surface, roll the dough into a rectangle about 12 inches wide and 16 inches long, with a short end toward you.
In a small bowl, mix together the pumpkin, cinnamon, sugar, and maple syrup together. Stir until combined.
Spread the butter across the dough, leaving 1-inch strip bare on the side farthest from you. Spread the pumpkin puree mixture over the butter.
Starting with the side nearest you, roll the dough into a cylinder, keeping the roll as tight as you can. Place on a baking sheet and put into the freezer for about 10 minutes, this will make it easier for you to cut.
With a chef's knife(I use a bread knife), using a gentle sawing motion, trim just a tiny bit from the ends if they're ragged or not well filled, then cut the log into rounds a scant 2- inch thick. Put the buns inside a prepared 9×13 inch pan. If using all brioche you will need too pans. You may also use a round 8-inch cake pan (this recipe will use two). If using rounds, leave enough space for them to puff.
Lightly cover the buns with wax paper and set the baking sheet(s) in a warm place until the buns have doubled in volume, about 45 minutes.
Preheat oven to 400F. Bake for 10 minutes at 400F. Turn oven down to 350F. Rotate the pans 180 degrees, and bake another 10-12 (mine were giant rolls and took longer to bake) minutes.
Pumpkin Brioche
For the Sponge:
¼ cup whole milk, at room temperature
2 ½ tsp. active dry yeast
1 cup pumpkin puree
1/3 cup sugar
1 cup bread flour
Combine the milk and yeast in the bowl of a standing mixer fitted with a paddle attachment ans whisk until the yeast is dissolved. Let stand for 5 minutes, then stir in the pumpkin puree, sugar, and flour, forming a thick batter. Cover with plastic film and let rest in a warm environment until bubbles form, 30-40 minutes.
For the Dough:
5 cups bread flour
2 tsp. salt
6 large eggs, lightly beaten
½ lb. (2 sticks) unsalted butter, softened
Add the flour and salt to the sponge, then add the eggs. Mix on low speed for 2 minutes, or until the eggs are absorbed. Increase speed to medium and knead the dough for 5 minutes. The dough will begin to slap around. Hold on to the mixer when necessary.
On medium-low speed, add the butter, 2 TBSP at a time. Stop the mixer and scrape down the sides of the bowl occasionally.(Recipe did not say to, but I switched to the dough hook at this point). Knead until the dough is shiny and smooth, about 5 minutes. Scrape out the dough, wash and dry the bowl, and coat it lightly with oil.
Place dough in the oiled bowl and turn it so that the top is coated with oil. Cover with plastic film and let rise at room temperature until doubled in volume, about 2 hours.
After the dough has doubled in volume, press down to deflate, folding one half into the other. Cover with plastic film and refrigerate for at least 4 hours or overnight. This is the second rise.
Pumpkin Brioche from The Secrets of Baking by Sherry Yard
I used the Glaze from here but you could also use a cream cheese based frosting like this one.