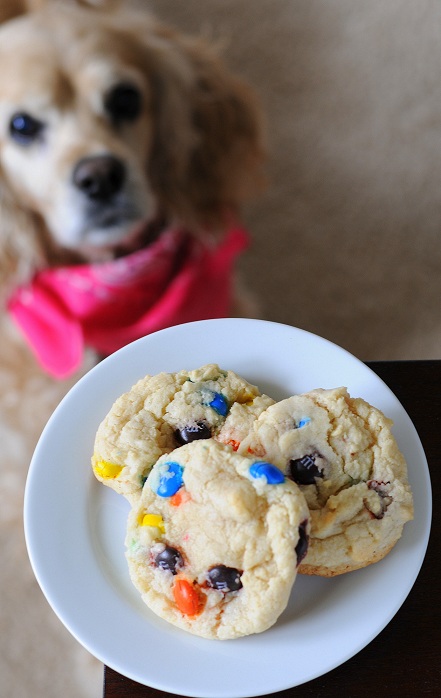 Just a quick one today. As you can see some days running my blog can be torture on the dog. 😛
It can be torture on my as well. Seriously…what was I thinking trying to work full time, write for Tablespoon, go on vacation, and have a blog post up every day? Oh that's right I leave shampoo in the freezer…I don't think anymore.
I was doing good until today and then I just hit a wall. The brick kind. Very sturdy. It won. This is short. 😀
These are some simple sugar cookies that my friend sent me a link to. Told me they were good. She is the type of person when she says these are good, they are. So I followed the Pinterest link and found them.
Today's giveaway is the ever useful kitchen bowls…you can make cookies in them. This is a nice set of six. To win the Trudeau Melamine Mixing Bowls in Assorted Bright Colors, Set of 6
leave a comment telling me how you found my blog. Have to live in the USA. Have to comment by Tuesday June 19th, 2012 at noon PST.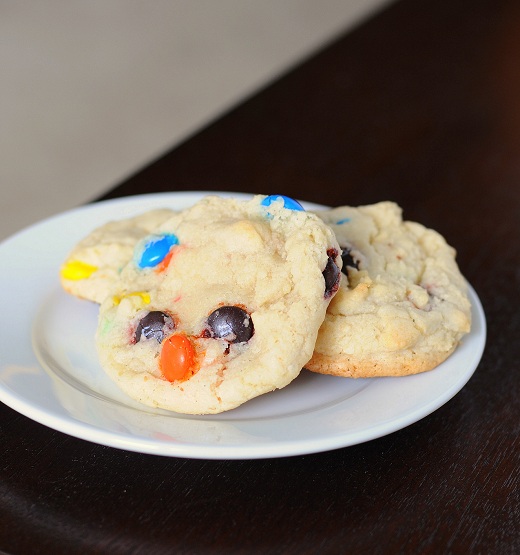 Chewy M &M Sugar Cookies
I didn't change much to this recipe other than adding the full bag of M & M's to the batch…I feel that was the better way to go. 🙂 And I went with 2 1/2 cups when the recipe called for 2 1/4 cups of flour. I wanted them a little more sturdy for my trip.
To get the recipe go here.