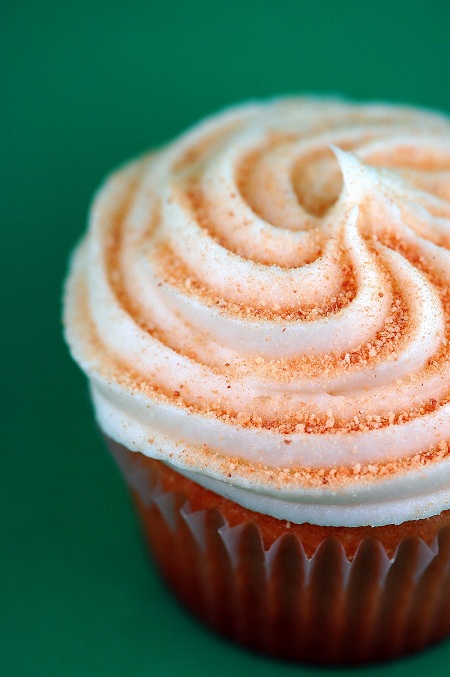 Survived Super Bowl…I didn't even really watch the commercials. Except the David Beckham one not because of why you are thinking but because a room full of hockey playing guys were less than thrilled it was on.
Vodka Gummy Bears are very dangerous.
There are a lot of snacks that have dairy or peppers in them at a Super Bowl Party.
I got flowers, I am loved.  🙂
Crazy Cocker Spaniel keeps getting dragged out on walks. She is the worst walker in the world. She walks in a zig zag and stops every 12 seconds to sniff something. And usually not a good something.
I get to play hockey tonight.
This is the third time I have made Key Lime Pie Cupcakes. Each time a little different. This time the no bake key lime pie filling is used in the buttercream frosting as well. To see the other two versions go here and here. Each version is good, but then again I love all things Key Lime.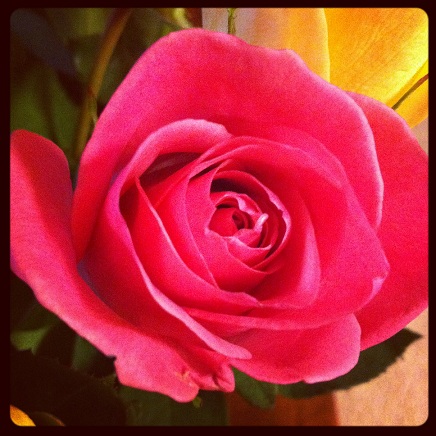 Key Lime Pie Cupcake Version 3.0
2 ¼ cups cake flour
1 TBSP baking powder
½ tsp salt
½ cup unsalted butter, at room temperature
1 ½ cups granulated sugar
2 egg whites
2 eggs
1 tsp vanilla
½ cup milk
½ cup buttermilk
Preheat oven to 350°F.
Combine flour, baking powder and salt in medium bowl; set aside.
Beat butter and sugar in large bowl with electric mixer at medium speed until light and fluffy.
Add egg whites, beating well after each addition. Add eggs, beating well after each addition.
Combine milk, vanilla, and buttermilk in a small bowl together. Whisk until incorporated.
With electric mixer at low speed, add flour mixture alternately with milk mixture, beating well after each addition. Pour batter evenly into prepared pan. Best to use a ice cream scoop.
Bake 20-22 minutes(for full size cupcakes) and 15 minutes(for mini) or until wooden toothpick inserted into centers comes out clean. Cool cupcakes in pan on wire rack 10 minutes. Remove from pan and allow to cool completely on rack.
Cake Source: Adapted from the Editors of Easy Home Cooking Magazine
Key Lime Pie Filling
8 oz mascarpone cheese, at room temperature
5 oz key lime juice
9 oz sweetened condensed milk
Place all ingredients in a mixer fitted with a paddle attachment.
Mix on low for 30 seconds. Increase speed to medium and blend for 2 minutes.
Place in a separate bowl and place in fridge for 2 hours.
This will get divided between the frosting and just filling the cupcakes.
Key Lime Pie Filling Buttercream Frosting
½ cup unsalted butter, at room temperature
6 to 8 cups powdered sugar
1 ½ cups key lime pie filling
3 TBSP key lime juice, and most likely more to thin out frosting
Place the butter in a large mixing bowl.
Add the key lime pie filling and beat until incorporated…it will look curdled.
Add 4 cups of the sugar and key lime juice.
On the medium speed of an electric mixer, beat until smooth and creamy, about 3-5 minutes.
Gradually add the remaining sugar, 1 cup at a time, beating well after each addition (about 2 minutes), until the icing is thick enough to be of good spreading consistency.
You may not need to add all of the sugar. If too thick, thin with more key lime juice. You can also use more lime juice if you want a more tart flavor. But remember you already have lime in the filling.
To assemble:
Take the remaining key lime pie filling that wasn't used in the frosting and place into a pastry bag fitted with a small tip.
Take tip and place into cupcake squeeze filling into cupcake using the cone method.
Frost cupcake and sprinkle with crushed graham crackers.