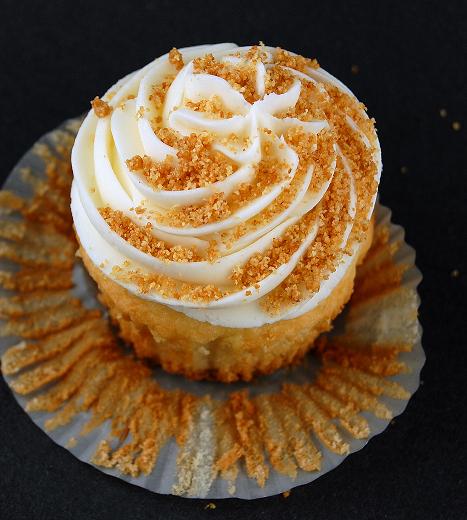 Some may claim they don't have a type. I think deep down everyone does. Oh sure, just like when you stray from your favorite dish at a your favorite restaurant to spice it up a bit, you will stray outside your dating type as well. I've certainly dated a few blonds in my life, but if you look at my track record you will see that the vast majority of guys I dated have had brown hair, brown or hazel green eyes, and pretty pasty white skin (yes, my husband has brown hair, hazel eyes and is pasty white). Unfortunately for me, I also seem to be drawn to the picky eater, can't find the dishwasher, can't find anything in the fridge/pantry/grocery store when sent, what are these things called flowers kind of guy as well. 😛
I bring this up because my friend B who has been dating a guy for a little over a year now finally saw a picture of his ex-wife. Anyone want to take a guess what she looks like?
Yep, you guessed it…B.
Now of course not exactly alike, I saw the photo too, but yes, there are definitely similarities. B did not take kindly to this. She panicked and felt that she was merely a replacement for his ex-wife. Well, panicked maybe a bit of a understatement. I'll be honest in saying I don't get why. His ex-wife is very pretty. B is very pretty. Her boyfriend obviously likes pretty. Most boys do. 🙂 I made B go back through her photo albums of ex-boyfriends and line them all up in a row. And then categorize them. First by look and then by trait. You know, nerdy, jock, rich elitist snob, etc… They either looked similar or had similar traits. In fact her current boyfriend looks exactly (and I mean EXACTLY) like her long term boyfriend in college. She calmed down very quickly after that. 🙂
Though they may look alike, each person brings something different to the table. You dated them for a reason. Sometimes it's because they make you laugh. Or think. Or just have a really nice ass that you like to stare at each time he walks away (so not afraid to admit this…judge away!). But each time you learn a little bit usually of what you are looking and sometimes more often than not…what you are NOT looking for in a person.
Food can evolve the same way. I made these cupcakes, well a version of them, back in September of 2007. And though these are similar to those, they have evolved and in my opinion (the only one that counts on this blog 😛 ) better. This time around I made a graham cracker crust bottom (which is a little messy but a nice touch). Made the center with my stand by mascarpone cheese. And went with a buttercream frosting instead of a cream cheese frosting. Which you might be gasping with, but really I like the buttercream with these cupcakes better. It's a sweet and sour kind of thing going on I guess.
Regardless if this is your type of cupcake usually or not, it might be worth it to you to step outside the box. 🙂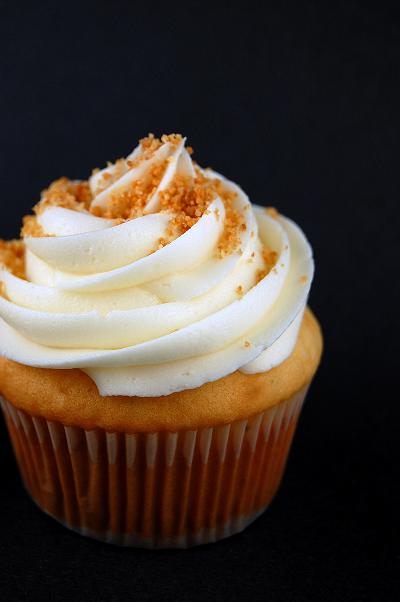 You Look Better Than His Ex Key Lime Pie Cupcakes (Version 2.0)
Graham Cracker Crust:
Prepare two muffin pans with liners.
¾  cups crushed graham cracker crumbs
1/8 cup granulated sugar
3-4 TBSP melted unsalted butter
In a food processor, blend together graham cracker crumbs and sugar.
Add 3 TBSP melted butter. Pulse a few times. If it seems like it needs more butter add the remaining TBSP.
Distribute evenly among cupcake liners and press to form a shell using a spoon.
Lime Cake
2 ¼   cups cake flour
1 TBSP baking powder
½  tsp salt
½  cup unsalted butter, at room temperature
1 ½ cups granulated sugar
2 egg whites
2 eggs
1 tsp vanilla
½  cup milk
½ cup buttermilk
1 TBSP lime zest
Preheat oven to 350°F.
Combine flour, baking powder and salt in medium bowl; set aside.
Beat butter and sugar in large bowl with electric mixer at medium speed until light and fluffy.
Add egg whites, beating well after each addition. Add eggs, beating well after each addition.
Add lime zest. Beat until blended.
Combine milk, vanilla, and buttermilk in a small bowl together. Whisk until incorporated.
With electric mixer at low speed, add flour mixture alternately with milk mixture, beating well after each addition. Pour batter evenly into prepared pan. Best to use a ice cream scoop. Place right on top of the graham cracker crust.
Bake 20-22 minutes(for full size cupcakes) and 15 minutes(for mini) or until wooden toothpick inserted into centers comes out clean. Cool cupcakes in pan on wire rack 10 minutes. Remove from pan and allow to cool completely on rack.
Cake Source: Adapted from the Editors of Easy Home Cooking Magazine
Key Lime Pie Filling
8 oz mascarpone cheese, at room temperature
5 oz key lime juice
9 oz sweetened condensed milk
Place all ingredients in a mixer fitted with a paddle attachment.
Mix on low for 30 seconds. Increase speed to medium and blend for 2 minutes.
Place in a separate bowl and place in fridge for 2 hours.
Key Lime Buttercream Frosting
1 cup  unsalted butter, at room temperature
6 to 8 cups powdered sugar
3 TBSP key lime juice, and most likely more to thin out frosting
Place the butter in a large mixing bowl.
Add 4 cups of the sugar and key lime juice.
On the medium speed of an electric mixer, beat until smooth and creamy, about 3-5 minutes.
Gradually add the remaining sugar, 1 cup at a time, beating well after each addition (about 2 minutes), until the icing is thick enough to be of good spreading consistency.
You may not need to add all of the sugar. If too thick, thin with more key lime juice. You can also use more lime juice if you want a more tart flavor. But remember you already have lime in the cupcake and the filling.
To assemble:
Take key lime pie filling and place into a pastry bag fitted with a small tip.
Take tip and place into cupcake squeeze filling into cupcake  using the cone method.
Frost cupcake and sprinkle with crushed graham crackers.