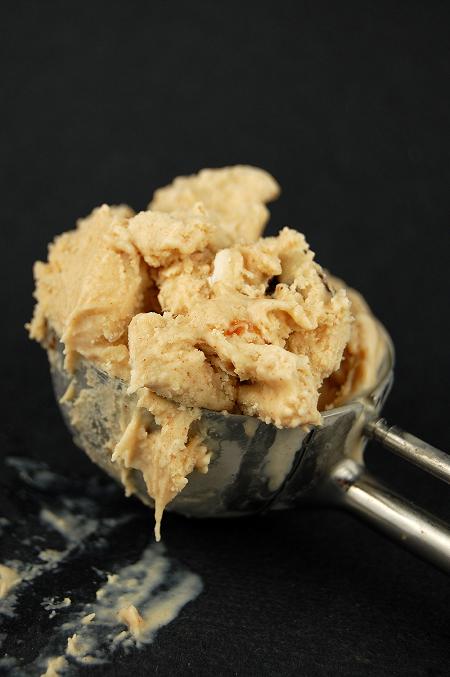 Okay, so not totally sure why, but lately I have been getting just as many questions about people's dating lives as I have about cooking. I am not Dear Abby people. But ya know, if Dr. Phil can spew his crap, why can't I? So here we go. Useless dating advice from Peabody. The "doctor" is in.
Number one piece of advice to you all in the joy that is the world of dating: Stay true to yourself.
Women especially have a problem of losing themselves in the relationship. I did this at one time. I stopped pretty much liking/doing any of my hobbies and became completely immersed in his. His friends, his hobbies, his, his his. Now there is nothing wrong with being introduced to something new and liking it. But ditching what you like to do just to be doing what he likes to do is a no-no. And eventually will come back to bite you in the ass.
When my friend L first started to date her husband she pretended to like camping because he loved camping. She was in the throws of the butterfly stage and thus went along with it thinking that if she dare speak up and say that camping to her is a 4 star hotel that he would ditch her. They dated. They got married. And now every time they go on vacation, which should be fun, they have conflict. Because her husband wants to camp and she wants to stay in a hotel. I always side with her husband on this one.
My husband got in this trap as well. When we were dating I was playing ice hockey 4 times a week, reffing, and score keeping. We went to Coyote games. I had the NHL Center Ice package. And he watched it all. He went to tournaments with me as well. He took up skating. I thought he really liked it.
Yeah, not so much. In fact, not even really all that close. So of course now he doesn't watch hockey with me or really come to my games (except the ones he has to score keep while I play). Which is fine, but I would have really preferred that he was up front about it in the beginning. Because now, even when he fakes interest in it, I know he is just faking. And I'd rather have him go do something he enjoys then sit around and watch the Flames play hockey on TV with me because deep down I know he is just really thinking "my God, how long is this game?"
Will you lose a guy( or girl or whomever you choose to date) if you are up front with him? Maybe. I once went out with this uber hot guy. Who loved NASCAR. I don't. The younger day me would have faked liking it. But then the reality of me having to sit around and watch NASCAR all the time sat in. So when he asked me what I thought of NASCAR, I told him that sitting in a car going really fast around in circles wasn't a sport to me. Granted it's a skill, but then again so is balancing a spoon on your nose, and I don't find that very interesting either. In the end we didn't end up dating very long, which just meant far less NASCAR for me. Though he did have a nice butt. Sigh.
So feel free to let those boys know: I don't like Thai food. I don't bungee jump or jump out of airplanes. I don't like to watch professional basketball (live or on TV). I don't think NASCAR, bass fishing or most things found on the Outdoor Channel are sports (again, skill yes, sport, no) and I don't want to sit around watching that with you.
I will probably be overdressed for everywhere we go, no I don't expect you to be. I like guys who wear deodorant. I really don't care how much money you make. I don't care what car you drive (though one that runs is nice). I care how you treat me and how you make me feel.
Since marrying a picky eater I often make things that I know he will like. But usually what he likes and I like are not the same in the world of sweets and baked goods. Every now and then I just say f-it and make what I want. This ice cream is a prime example.
I didn't have cinnamon sticks so had to use ground cinnamon. If you have the sticks I suggest using three of them instead of the ground. Just make sure to strain them out before you put the custard into the ice cream maker.
I've made cookie dough truffles before. Some people had trouble with them, I to this day am not sure how, as I have made them time and time again. Hopefully those people will have more success with these because they stay frozen and therefore should never be losing their shape. Part of me thinks I should have made snickerdoolle truffles. I need to figure out how to make those and put them in something. Mmm.
This is smooth and creamy and of course coming across chunks of oatmeal raisin cookie dough is pretty nice too.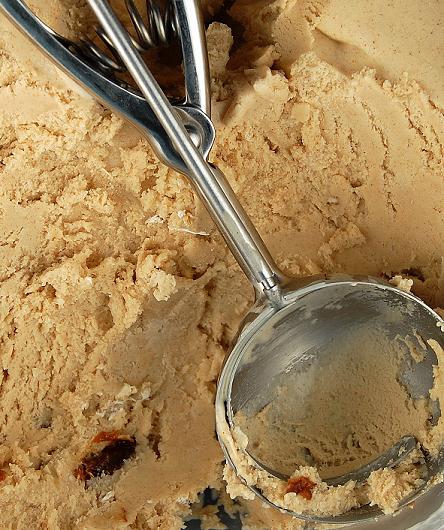 Oatmeal-Raisin Cookie Dough Cinnamon Ice Cream
Oatmeal Raisin Cookie Dough Truffles
½ cup unsalted butter, at room temperature
¾ cup dark brown sugar, packed
14 oz condensed milk
1 tsp vanilla extract
1 cup flour
1 cup rolled oats
½ tsp salt
½ tsp cinnamon
¼ tsp ginger
¼ tsp nutmeg
½ cup raisins, chopped in half if super large variety
Using a stand mixer with a paddle attachment cream the butter and the sugar together until they are light and fluffy.
Add the condensed milk and vanilla and beat until full incorporated.
Add the flour, oats, salt, and spices and beat on low until combined.
Fold in the raisins. Make sure they are evenly distributed as much as you can.
Using a teaspoon, scoop up small balls of the dough, roll them between your palms to round them, and place them on a greased baking sheet or a large plate/platter. Cover with cling wrap, and freeze for at least 4 hours.
Leave in freezer until ready to use for ice cream.
Cinnamon Ice Cream
1 cup whole milk
¾ cup granulated sugar
¼ cup light brown sugar, packed
pinch of salt
2 tsp cinnamon
2 cups heavy cream
6 large egg yolks
Warm the milk, sugars, salt, cinnamon and 1 cup of the cream on a medium saucepan. Once warm, cover and remove from heat, and let steep at room temperature for 1 hour.
Rewarm the cinnamon infused milk mixture. Pour the remaining 1 cup cream into a large bowl and set a mesh strainer on top.
In a separate medium bowl, whisk together the egg yolks. Slowly pour the warm mixture into the egg yolks, whisking constantly, then scrape the warmed egg yolks back into the saucepan.
Stir the mixture constantly over medium heat with a heatproof spatula, scraping the bottom as your stir, until the mixture thickens and coats the spatula. Pour the custard through the strainer and into the cream. Stir until cool over an ice bath.
Chill the mixture thoroughly in the refrigerator, then freeze it in your ice cream maker according to the manufacturer's instructions.
When ice cream is prepared, place into a large bowl and fold the cookie dough truffles into the ice cream. Place into a freezer safe container and let freeze for at least 4 hours.
Cinnamon Ice Cream recipe adapted from Perfect Scoop: Ice Creams, Sorbets, Granitas, and Sweet Accompaniments by David Lebovitz