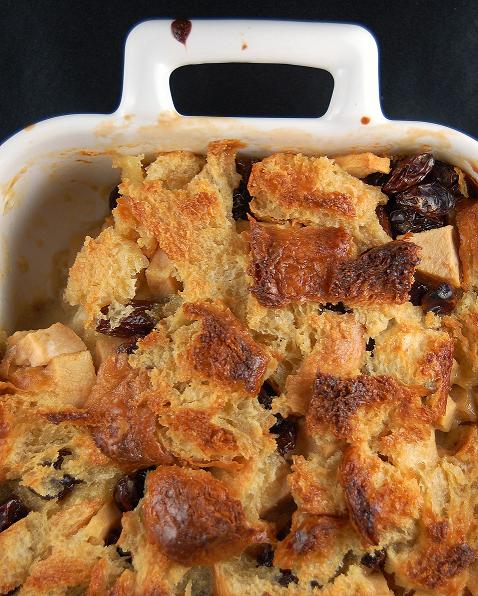 The month of love is upon us and so I thought it would be best to spread some of the wonderful knowledge obtained over the years in the locker room. Don't panic men of the world, not spilling secrets, just helping you out on a few things (I promise).
Men are not into the details. They just don't think this way.
If you ever watched the movie Legally Blonde there is a great scene where the lead character Elle is asking about her shoes. "Don't stomp your little last season Prada shoes at me, honey" is what the gay guy says to her about her shoes. Turns to her straight ex and asks what kind of shoes am I wearing…he says "black". Your husband or boyfriend may be trained by now, I mean even my husband can pick out a Coach bag (though he could not tell you if it was real or fake) but overall, men are just not paying attention.
Before you go off saying that if he loved you or heck even liked you he would notice. Yeah, not so much. In some ways this is good and you should go with it (think back to all the times you have said "this old thing" and gotten away with it). First off, if your husband/boyfriend is bad about not noticing what outfit you wore on your first date that you had 7 years ago, you should just be happy that after 7 years have gone by you are still together. Nagging on him because he didn't remember you were wearing the red Marc Jacobs dress with the small slit down the right leg with the T-strap nude heels really doesn't get anywhere.
And if he does remember the outfit, it's more likely just how your boobs looked in it, than the outfit itself. But really what are you gaining? Do you love him more because you remember he was wearing a black cashmere sweater, white button down J. Crew shirt (that no doubt some ex-girlfriend bought him), and jeans?
Some may find it unromantic but I have lists. Amazon.com. Anthropologie. Tiffany's(a girl can hope). Nordstrom's…they all have wish lists with my name on them. This takes stress away from my husband. He appreciates it greatly. I get what I want and am therefore happy. I am happy, therefore he is happy. He has lists too. I greatly appreciate it as well.
I recently forgot this rule. I forgot that men don't take big giant, giant, in your face everyday for over two years hints.
Case in point. I have a small love of Louis Vuitton handbags. I own a couple. I always want more in my consumer driven life. 🙂 So for over two years I had what I thought was a decent sized picture of the Louis Vuitton Damier Azur Hampstead PM hanging up on my cork board which hangs over my computer. In the computer room. That we both share. Clearly he would have caught on. As a woman I would think so. As a man, no. And I should have remembered that.
When we came into some bonus money I had made a comment/joke(though truth in humor) about how he should get me my purse now.
"What purse?" What purse I thought to myself, giving him the lovely WTF look.
"The purse in the picture above my computer."
He stared.
"How long has that been up there?"
"Over two years."
"Really?"
Needless to say, I own that purse now. The hints did not work. Hints never work. Stop hinting ladies.
Women, however are good at taking hints. So when my friend R started to reminisce about a bread pudding I had made for him and his friends a few months back I knew what he really meant was, please make us some bread pudding. So I did. Though I made it in a flavor I wanted. Brown sugar with apples and a nice toffee sauce.
We all know I love bread pudding and this one is no exception. I added a little Lyle's Golden Syrup and it added a nice caramely flavor to it. Mmmm. So very good.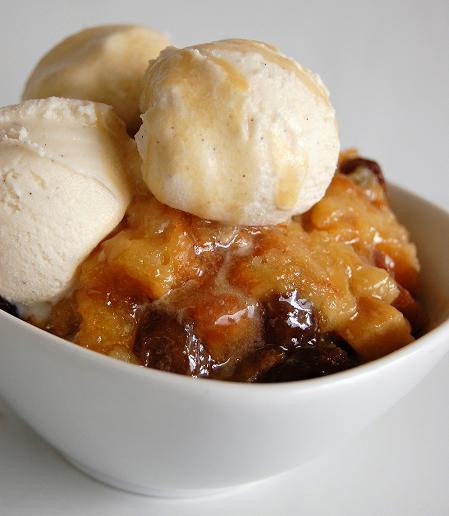 Brown Sugar-Apple Crossiant Bread Pudding with Toffee Sauce
4 large croissants or 6 small ones
1 pint heavy cream
4 egg yolks
¼ cup Lyle's Golden Syrup
½ cup dark brown sugar, packed
½ tsp cinnamon
½ tsp freshly grated nutmeg
1 cup apples, diced (you could probably used dried as well)
1 cup raisins
Preheat oven to 350F
Tear the croissants into pieces. Place half of them onto bottom of a prepared baking dish (buttered 8-x-x8).
Sprinkle bread evenly with ½ cup raisins and ½ cup apples.
Mix the egg yolks, brown sugar, Lyle's Golden Syrup, cinnamon, and nutmeg together in a bowl. Then stir in the heavy cream. Whisk until thoroughly combined.
Pour ½  the custard over the bread. Press down the bread pieces until the bread is soaked with the custard.
Place remaining bread on top of the soaked bread. Then sprinkle with remaining apples and raisins. Pour the remaining custard over and again, press down on the bread pieces until they are soaked with the custard.
You will most likely have extra custard depending on how stale your crossiants are. Don't feel like you have to use all the custard.
Place pan into another pan that will hold a water bath. Bake the bread pudding for 45 minutes until golden on top. Cool 10 minutes and serve warm.
Toffee Sauce
3/4 cup packed brown sugar
1/3 cup unsalted butter
1/3 cup whipping cream
Stir brown sugar and butter in heavy medium saucepan over medium heat until melted and smooth, about 2 minutes.
Add cream and bring to a simmer. Simmer for about 5 minutes. Serve over bread pudding warm.