This Key Lime Yogurt Cake with Raspberry Coulis Ribbon is a moist key lime yogurt cake with raspberry coulis and a tart lime glaze.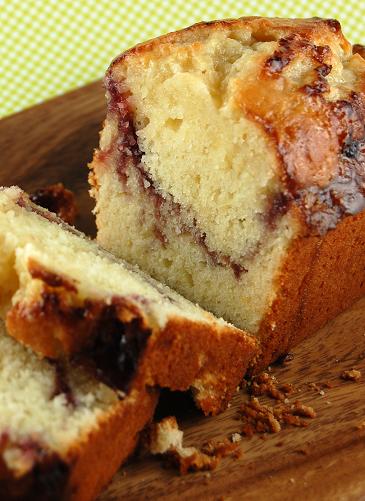 If you don't know what IMHO is (read my parents), it stands for In My Honest (or Humble) Opinion.
And folks that is what most of this blog (other than the food part) is.
It's my ramblings and my opinions (read, not the truth, just an opinion).
And though many more people agreed with me than disagreed (this time around 😉 ), I find it humorous several of the ones who do disagree get really upset about it. 
I had more negative email than I did comments, that is all well and good.
All of them had the same theme…in the grand scheme of things is this really a big deal.
No, no it is not.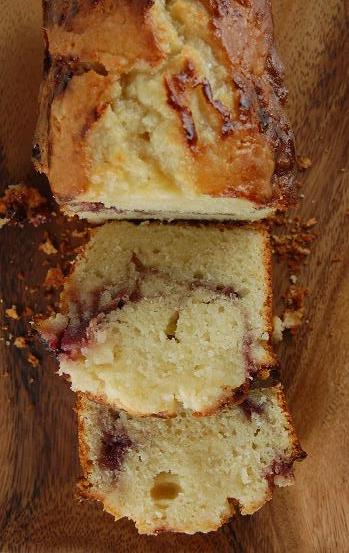 However, my blog is 99% useless rambling.
Truthfully, I don't want to get into the relevant things.
Because right now the relevant things really suck.
I mean, my neighbors are selling their house for $107,000 less than what they bought it less than two years ago.
Ouch.
Right now the economy sucks.
And since I only had one economy class in my life, which I napped through 90% of it (I was not made for the 7:20am class), I feel I probably shouldn't add my opinion to the economy because I don't have one.
Other than it sucks.
I am pulling from the archives today.
I was suppose to bake last night but what I thought was going to be a couple hour event, turned into five.
Who knew discussing and eating artisan beef would take five hours.
I'm not complaining mind you, it was a fun evening, it just threw off the baking plans.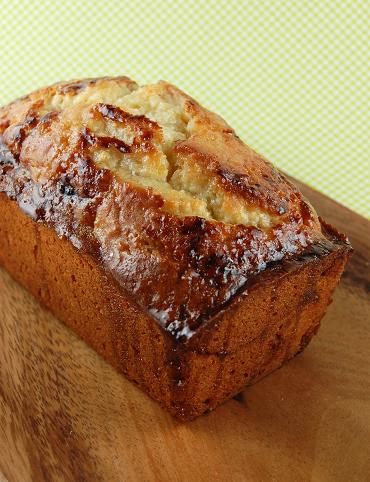 Just like wine, chocolate and coffee, did you know that different steers (don't say cow…I learned this) taste different.
Based on how they are raised and what breed they are (to know more about it go here).
Makes sense, I just never really thought about it.
Until last night, when I ate my weight (well, maybe just my thigh…which is significant enough) in beef.
Really good beef.
I got to talk to the ranchers that provided one of the steers, and lucky for me they are going to be selling at my farmers market come this late Spring/Summer.
Be jealous because this is 100% grass feed beef and the steers are treated humanely.
We were also lucky enough to have a top rated Seattle chef (yes, the real kind), Jason Wilson of Crush, to make our meal.
I was all over the place with what I liked.
Most people picked the same ranch over and over again.
Me, apparently I like all beef. 😀
Oh, and there was wine.
Which is why we are pulling the archives. 🙂
Once again I return to my favorite, the key lime.
Key Lime Yogurt Cake with Raspberry Coulis Ribbon.
It's a yogurt cake which I love, because that pretty much ensures it is going to be moist.
Ever since the Stonyfield Farms people sent me coupons for their yogurt I have been hooked on it (their Greek yogurt is super yummy).
Key limes and raspberries go well together and so I added a raspberry ribbon to this cake to give it just a little more depth of flavor.
Or at least that is my honest opinion.
P.S. It's a great day to buy my cookbook Holy Sweet!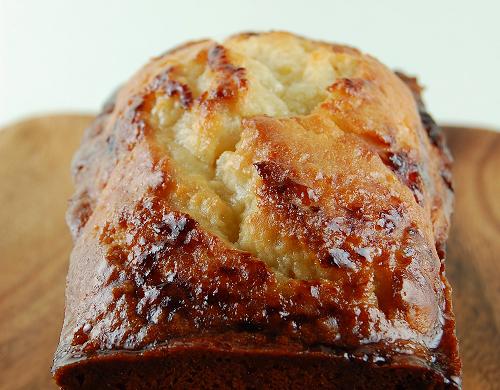 Want more recipes like this? Try these:
Hummingbird Streusel Loaf Cake
Strawberry Lemonade Crumb Cake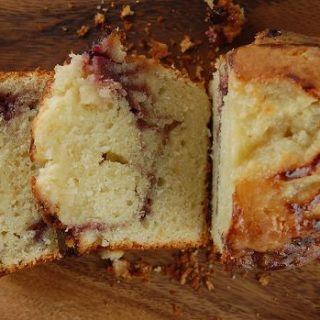 Key Lime Yogurt Cake with Raspberry Coulis Ribbon
Ingredients
For the Cake:
1 ½ cups all-purpose flour
2 tsp baking powder
½ tsp salt
1 cup plain whole-milk yogurt
1 1/3 cups sugar, divided
3 extra-large eggs
2 tsp grated key lime zest
½ tsp pure vanilla extract
¼ cup vegetable oil
¼ cup mascarpone cheese, at room temperature
1/3 cup key lime juice
1/3 cup raspberry coulis
For the coulis:
1 cup fresh raspberries
¼ cup sugar
1 TBSP key lime juice
Instructions
For the Cake:
Preheat the oven to 350 degrees F.
Grease an 8 1/2 by 4 1/4 by 2 1/2-inch loaf pan.
Line the bottom with parchment paper.
Grease and flour the pan.
In a small saucepan bring raspberries and sugar to a boil.
Reduce heat and simmer for 10 minutes, until it thickens up a bit.Run through a sieve or strainer.
Using the raspberry juice only, add the lime juice to the mixture. Taste. If too sweet add more lime juice, if not sweet enough, add more sugar. Set aside.
Sift together the flour, baking powder, and salt into a medium sized bowl.
In another bowl (large), whisk together the yogurt, mascarpone cheese, 1 cup sugar, the eggs, lime zest, and vanilla.
Slowly whisk the dry ingredients into the wet ingredients.With a rubber spatula, fold the vegetable oil into the batter, making sure it's all incorporated.
Pour half the batter into the prepared pan.
Spread raspberry coulis evenly over the batter.
Add the remaining batter on top of the raspberry coulis.
Bake for about 50 minutes, or until a cake tester placed in the center of the loaf comes out clean.
Meanwhile make the glaze, cook the 1/3 cup lime juice and remaining 1/3 cup sugar in a small pan until the sugar dissolves and the mixture is clear. Set aside.
When the cake is done, allow it to cool in the pan for 10 minutes.
Carefully place on a baking rack over a sheet pan.
While the cake is still warm, pour the lemon-sugar mixture over the cake and allow it to soak in.
Cool. Slice. Serve.