This Grand Marnier Butterscotch Pudding is a thick and creamy butterscotch pudding made with both scotch and Grand Marnier liqueur.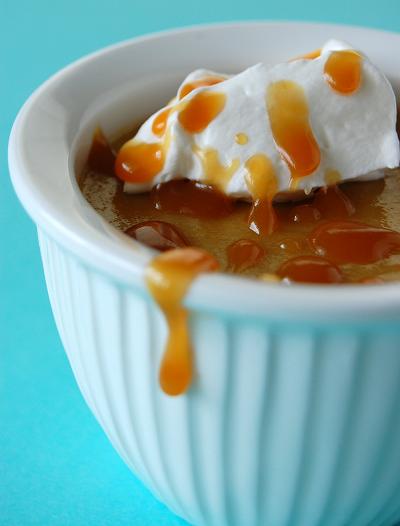 As I sit here covered in bruises from hockey, body slathered in Tiger Balm for my achy muscles I can't help but wonder…this exercise stuff is good for you?
I know "they" say it is and I do it 6 times a week but oye I don't think my butt should be this sore. 🙂
And just when you start to get less sore, you up your weight on everything and the evil cycle starts all over again.
Speaking of evil and exercise, there is my gym.
When I lived in my apartment, we lived down the street from an athletic club.
It was pretty pricey but it offered many a service and had a nice variety of classes.
The people at the front desk greeted you in a genuine way.
They happily gave you your towels and asked if there was anything else.
Everyone covered themselves up(no bare midriffs and what not) and no one could talk on their cell phones.
They also had a good variety of people who worked out there, from the senior citizens I used to take water walking with(when I was injured) to super buff to just your average Joe.
All of whom were there to work out, not hook up with people.
But when we moved north I had to say goodbye to that place and find new place to sweat at.
Where we live now has limited resources and so I could not be picky about my gym.
My gym is not a chain and for all practical purposes it should be called the Barbie and Ken gym.
Because really, that is who works out there.
Perfect plastic people who are the type who wear makeup and a barely there tops and bottoms.
I have one girl that I swear she is doing a stripper routine before she gets ready to hop on the treadmill.
Oh sure, I know she is "stretching" but I have never seen anyone feel themselves up while stretching.
This of course causes every male member of the gym to stop and stare.
I get all the men to stop and stare too…along with the women.
You see, there are about 5 women over the size 4 at the gym, I being one of them.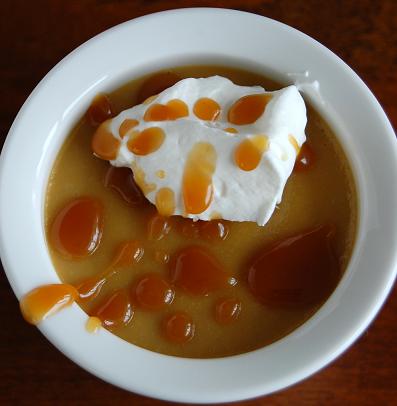 They have no problem letting you know either.
It's no wonder larger people don't want to work out.
The first day I started at that gym a woman on the treadmill stared at me and finally said, "good for you for finally deciding to get a grasp on your health."
The woman, approximately the size of my leg had no idea how badly she was about to be bitched out. I said, "excuse me?"
She seemed a little shocked that I would be annoyed…after all she was just supporting the fat girl, right?
"It's just good to see that you're finally taking care of yourself."
I stared at her and asked, "when was the last time you did a calculus problem?"
She seemed beyond confused.
"I ask this because it has been proven that if you do a calculus problem a day it helps to ward off Alzheimer disease.
I do one everyday.
And so, though you may have a better body than mine it really won't help you when you are sitting around at age 60 and you don't remember who your kids are…but hey, you'll look good."
This was said at a loud tone.
She got off the treadmill and left.
Then there are the actual employees who don't even bother to look up from whatever they are reading or talking on their cell phone when you check in.
I could give my card to whomever and they could care less.
The juice bar lady is by far my least favorite.
One day I wanted to know what was in the pineapple smoothie (as I am allergic to some fruits).
"A lot of calories" was all she told me.
Another woman working with her at least was shocked that the girl said that and quickly listed the ingredients for me.
Despite all the love I get from this gym, I still go.
And why?
Food.
And Food.
Oh yeah, food.
Food, like this luscious butterscotch pudding that I am quite sure was far more calories than that pineapple smoothie.
I have said it before and I will say it again:
Life is too short to think that a sugar-free, fat-free chocolate pudding cup is dessert.
This butterscotch pudding, you know the one with actual butter and Scotch(and a little Grand Marnier 🙂 ) is worth every minute I spend on the elliptical trainer.
It's worth the evil grin my trainer gets when he knows he is going to hurt me(but in a loving way).
It's worth the feeling like my lungs are going to explode when I am trying to chase the puck down the ice faster than the guy on the opposing team.
So I will go to my gym and ignore the lovely comments that are sometimes said to me.
Because yes, I have far more padding, but at least I am not a bitch because all I get to come home to is 6 almonds and vegetable broth soup…mmmm. 😛
And as always it's a great day to order my cookbook. 
Want More Butterscotch Recipes?
Butterscotch Honey Roasted Cashew Bars
Banana Apple Butterscotch Pecan Muffins
Butterscotch Walnut Meringue Bars
Butterfinger Butterscotch Blondie Cups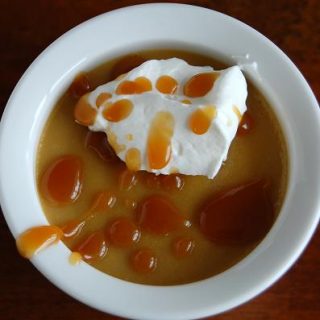 Butterscotch Pudding
Ingredients
3/4 cup sugar
1/4 cup water
1/4 cup whipping cream
1/2 cup (packed) golden brown sugar
1/3 cup cornstarch
1 teaspoon salt
3 cups whole milk
4 large egg yolks
1/4 cup (1/2 stick) unsalted butter, cut into small pieces, room temperature
1 TBSP Scotch
1 TBSP Grand Marnier
1 teaspoon vanilla extract
Instructions
Stir 3/4 cup sugar and 1/4 cup water in heavy medium saucepan over low heat until sugar dissolves.
Increase heat to high and boil without stirring until syrup turns deep amber color, occasionally brushing down sides of pan with wet pastry brush and swirling pan.
Remove from heat.
Add cream (mixture will bubble vigorously).
Stir until smooth.
Set caramel sauce aside.
Mix brown sugar, cornstarch, and salt in heavy medium saucepan.
Gradually whisk in milk.
Stir over medium-low heat until mixture thickens and boils, about 8 minutes.
Remove from heat. Whisk in caramel sauce.
Whisk egg yolks in large bowl to blend.
Gradually whisk 1 cup warm caramel mixture into yolks.
Gradually whisk yolk mixture back into caramel mixture in saucepan.
Bring to simmer over medium heat.
Gradually whisk in butter, Scotch, Grand Marnier, and vanilla.
Divide pudding among 8 parfait glasses.
Chill until cold, at least 6 hours and up to 1 day.