These Butterfinger Butterscotch Blondie Cups are butterscotch chip filled and baked in a muffin tin to make them perfect to hold ice cream.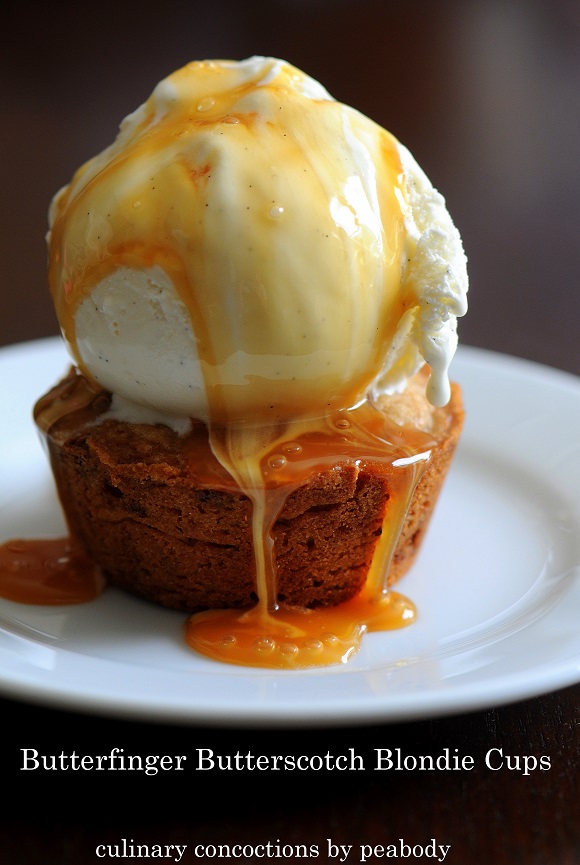 So of course the big elephant in the room is the fact that my site oh you know looks NOTHING like the old site whatsoever.
And in fact it doesn't look like most sites, which is totally the appeal of it to me.
It's going to take some time for me to get used to because it is so different…and for you too.
One thing people commented is that they notice the ads more (sorry about that).
Mostly because of the stark white background now they don't really have anywhere to blend in…and I no longer have a top header (which at first freaked me out…even though it was MY idea…but I'm used to it now and love it).
But to help things seem less ad covered click the close button on the bottom ad and that helps in my opinion.
Just remember since I haven't won the lottery or found a life sponsor (feel free to apply) I need to run ads to run this site.
Oh and BTW if you came to just the recipe page do me a favor and check out the home page…that's what is really different.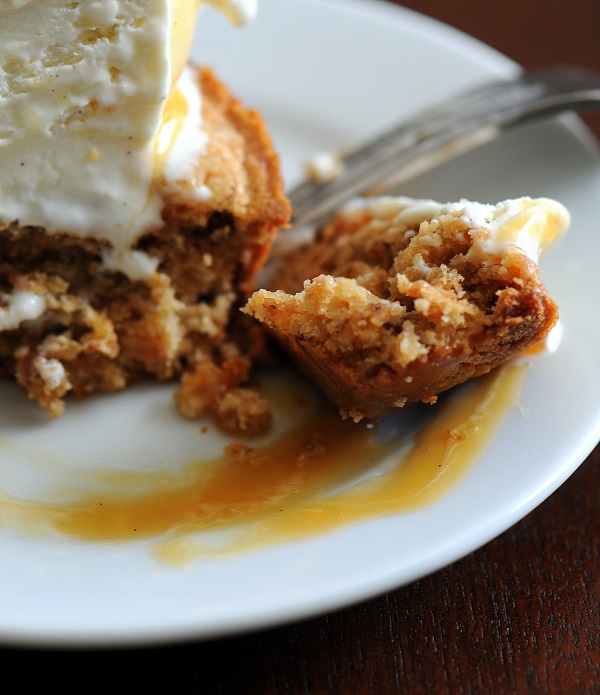 A few things are still being tweaked and added and what not and you will notice a few more changes but the majority of it is done.
And this is going to be the site for quite a while so get comfortable with it. 🙂
One thing I added that is kind of fun is when you click on the picture it takes you to the recipe, you will notice at the top it will now show you the previous recipe and the one after it as well.
You know just in case you missed something. 🙂
Now let's talk about these Butterfinger Butterscotch Blondie Cups.
Halloween candy is out in full force and so will my baking of things with Halloween candy in them.
Right away I bought butterfingers because my pants were getting too loose and I needed fix that. 🙂
Remember to only buy a few bags at a time because if you are like me when I buy a lot of Halloween candy early the only place it end up at is in my tummy.
As always it's a great day to order my cookbook. 😀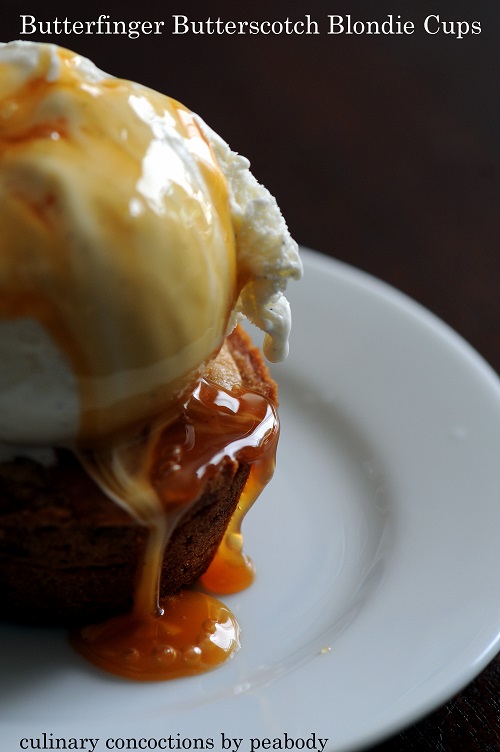 Want More Bar Recipes?
Salted Chocolate Chip Butterscotch Toffee Cookie Bars
Strawberry Lemonade Lemon Bars
Chocolate Chunk Churro Cookie Bars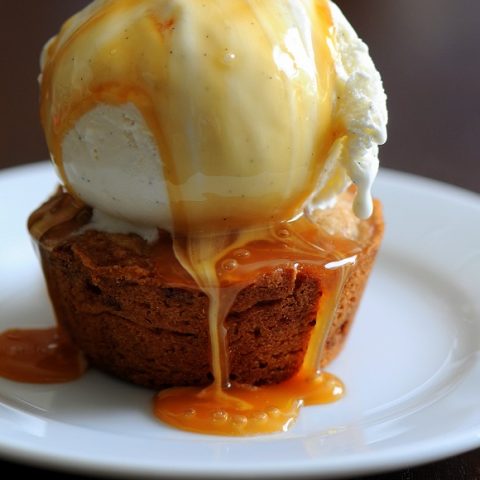 Butterfinger Butterscotch Blondie Cups
Ingredients
2 cups all-purpose flour
½ tsp. salt
3/4 cup unsalted butter, at room temperature
3/4 cup granulated sugar
3/4 cup dark brown sugar, lightly packed
3 large eggs, at room temperature
1 tsp. vanilla extract (I used Rodelle)
1/2 cup butterscotch chips
1 ½ cups finely chopped Butterfinger pieces
Instructions
Preheat to 325 F. Grease a regular sized muffin tin that holds 12 muffins.
Using a stand mixer with the paddle attachment cream the butter and sugars on medium speed.
Beat in the eggs, one at a time, making sure they are fully incorporated. Scrape down the sides and bottom of the bowl after each addition.
Stir in the vanilla.
Add flour and salt until well combined.
Fold in the butterscotch and Butterfinger pieces, trying to disturb as evenly as possible. Good luck.
Using a regular size ice cream scoop, scoop one ice cream scoop per muffin tin. You should get exactly 12. If you didn't, you scooped too much. If you have left overs, you scooped too little.
Bake for 28-30 minutes, or until a wooden skewer inserted near the center comes out clean.
Set the pan on a wire rack to cool for 15 minutes. Remove from pan.
Serve with ice cream and salted caramel sauce.