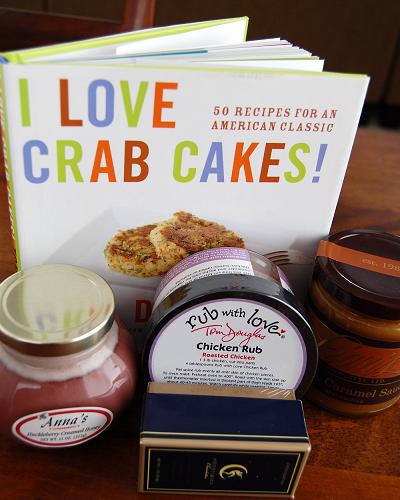 There is still time to get in on Northwest Noshings prize pack. If you don't know what I am talking about, go here.
The prize pack includes:
I Love Crab Cakes Cookbook by Tom Douglas
Rub with Love Chicken Rub also made by Tom Douglas
Anna's Huckleberry Creamed Honey
Moonstruck Chocolate Truffle Duo
Fran's Caramel Sauce(which I use a ton of around here)
You have until Sunday May 18th, 8pm(Pacific Standard Time) to leave a comment in the Northwest Noshings post to be entered into the drawing.