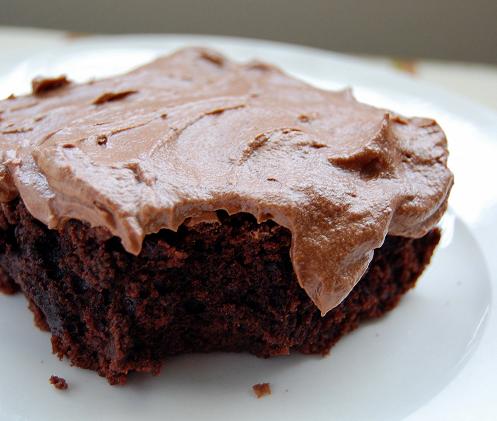 Boy if some days you just need a stiff drink.
Well I have needed one for the last 10 days.
One of these days I will break down and give you all the 411 but for now let us just say that there is much stress in my life.
I being not that much of a home drinker, have no real hard alcohol at home, just liqueur used for baking. Grand Marnier shots anymore(ew)?
So needless to say the only liquor I was having was going into a baked good.
These brownies can be used with any type of liqueur you would like.
I chose Kahlua. This recipe makes a huge batch as I originally made it for a school picnic (for teachers not students).
This time around I made a half batch and had to bake them longer since I used a thicker pan.
That's it, that is all you are getting, just a drive by post.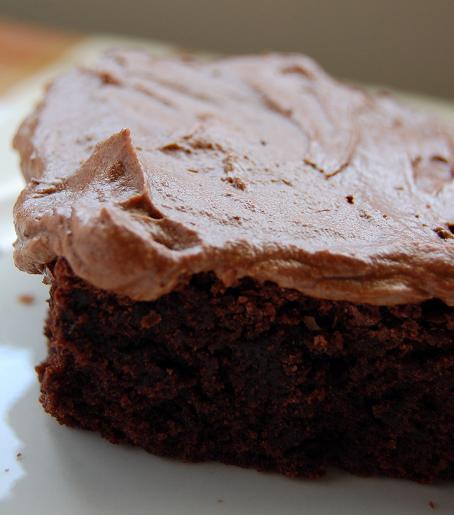 Liqueured Brownies
(serves 24-36…a ton of brownies)
1 cup cocoa powder
1 cup plus 2 TBSP unsalted butter
5 large eggs
1 ½ tsp vanilla
1 1/2 cups sugar
½ cup packed brown sugar
1/3 cup Kahlua
½ cup all-purpose flour
2 cups chocolate chips/chunks
Preheat oven to 350.
Grease and flour a jelly roll pan. If you are halving the batch you can use a 9 by 13 inch pan. Melt butter and stir in cocoa powder. Set aside.
In a mixing bowl combine eggs, sugars and vanilla. Beat for 5 minutes on medium-high speed.
Add flour and chocolate/butter mixture, stirring until just combined. Fold in chocolate chips/chunks.
Pour into pan and bake 25-30 minutes(if you are making the half batch in the 9 by 13 inch pan baking time increased to about 40 minutes).
Brush hot brownies with liqueur, cover with plastic wrap and let set for 30 minutes before frosting.
Chocolate Buttercream Liqueured Frosting
3 cups powdered sugar
½ cup cocoa powder
6 TBSP butter, at room temperature
¼ cup heavy cream
¼ cup Kahlua
Beat butter and powdered sugar together on medium high for about 3 minutes. Add cocoa powder and beat another 2 minutes. Add liqueur and cream slowly until mixture is creamy. Spread on cooled brownies.