These Apple Whiskey Cheesecake Bites has a oatmeal cookie crust, brown sugar whiskey cheesecake base, and topped with whiskey apples.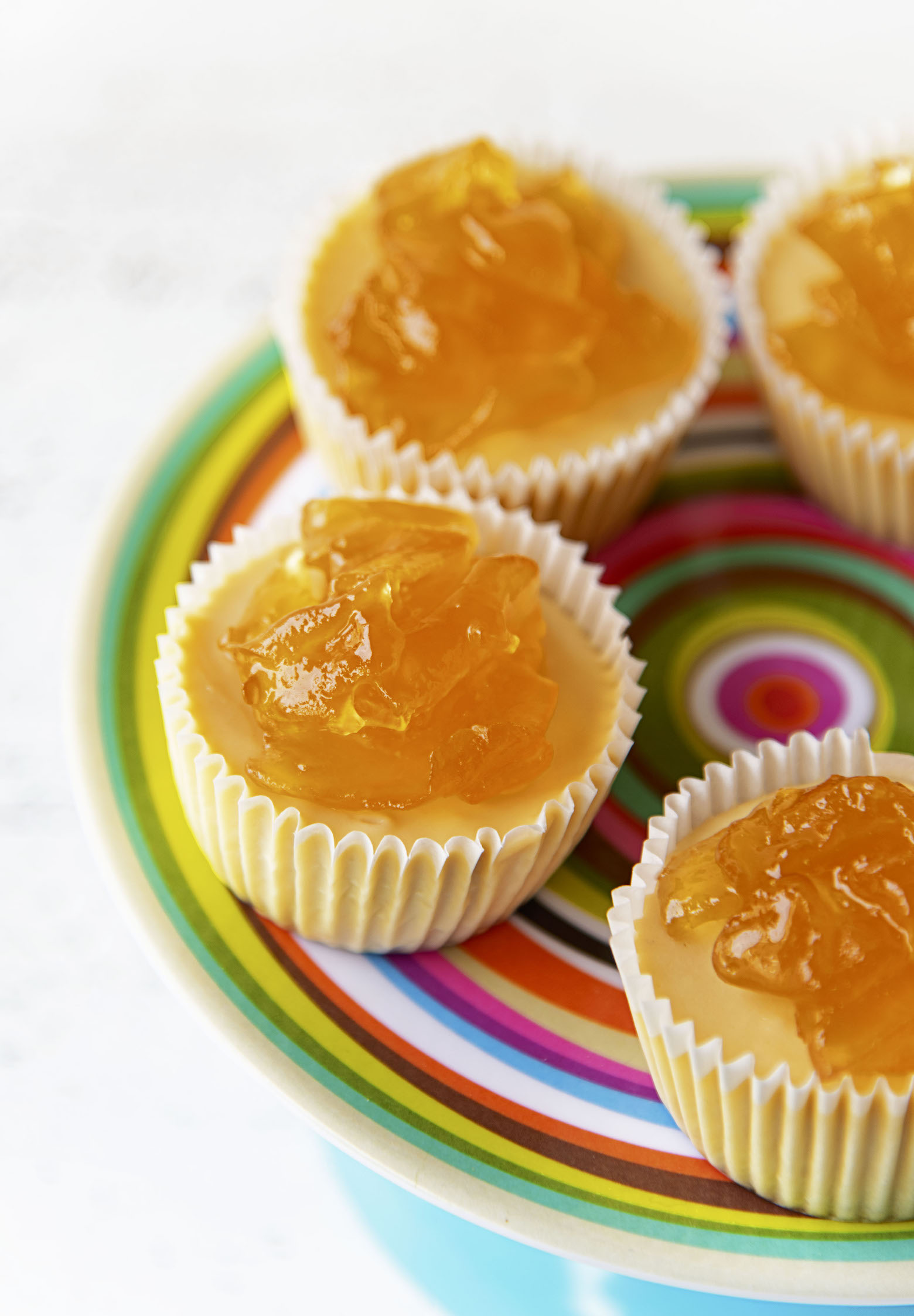 These Apple Whiskey Cheesecake Bites are a great alternative to always making apple pie or applesauce with your fall apples.
Apple picking season is upon us.
And if you are like me, you tend to get carried away at the apple farm, and make it look like I took a trip to Costco instead.
While apple pies do take up quite a few apples I always have some leftover.
So I make bread.
Applesauce.
Yet, still more apples left.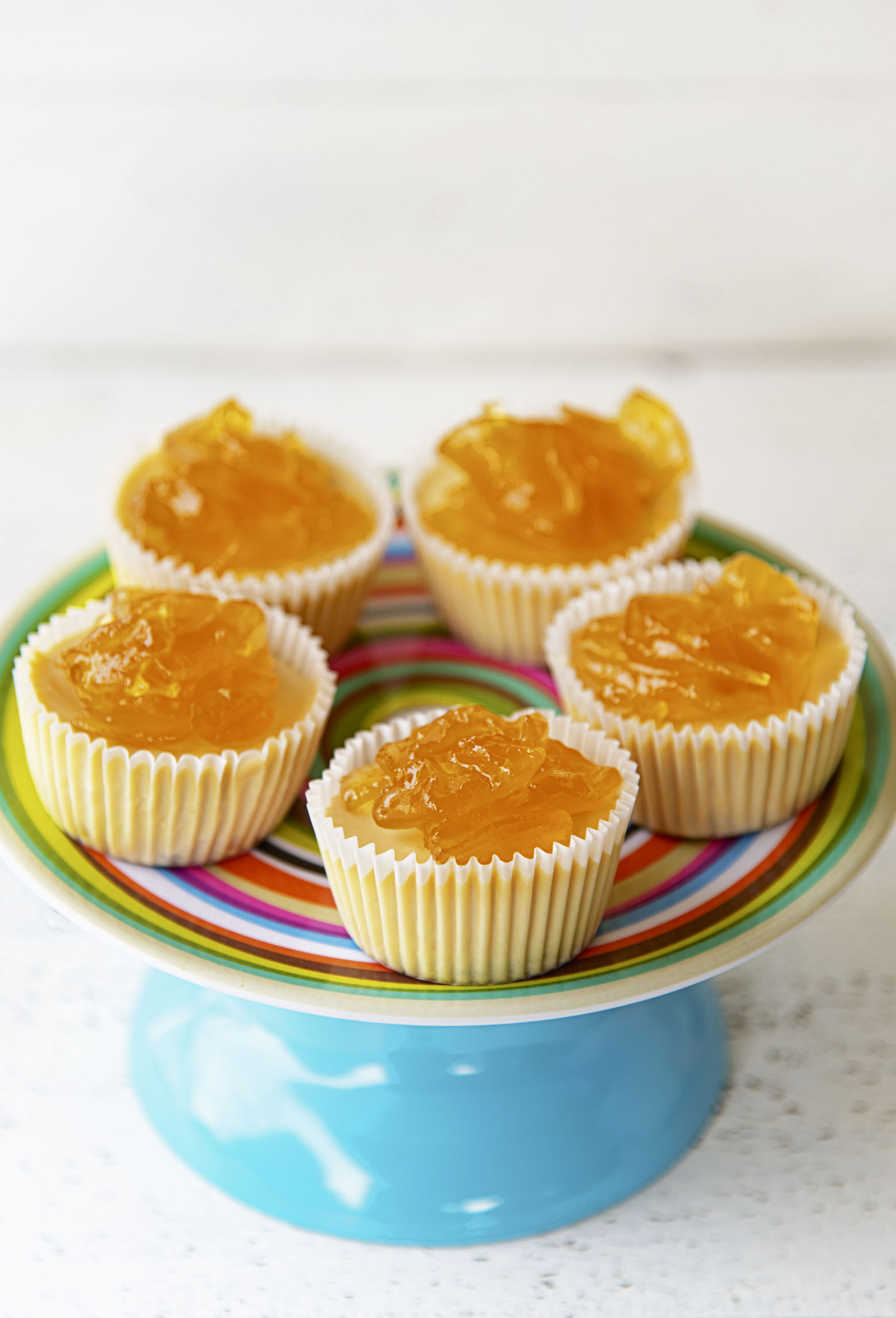 The last place my parents lived before they retired they had a great neighbor who was a great cook.
I often would head over there to see what she was working on.
As they were almost always recipes I did not have growing up.
One day it looked like she was making jam.
When I asked what it was she said Glass Apples.
Now, I have yet to ever find a recipe for glass apples…at least not the edible kind.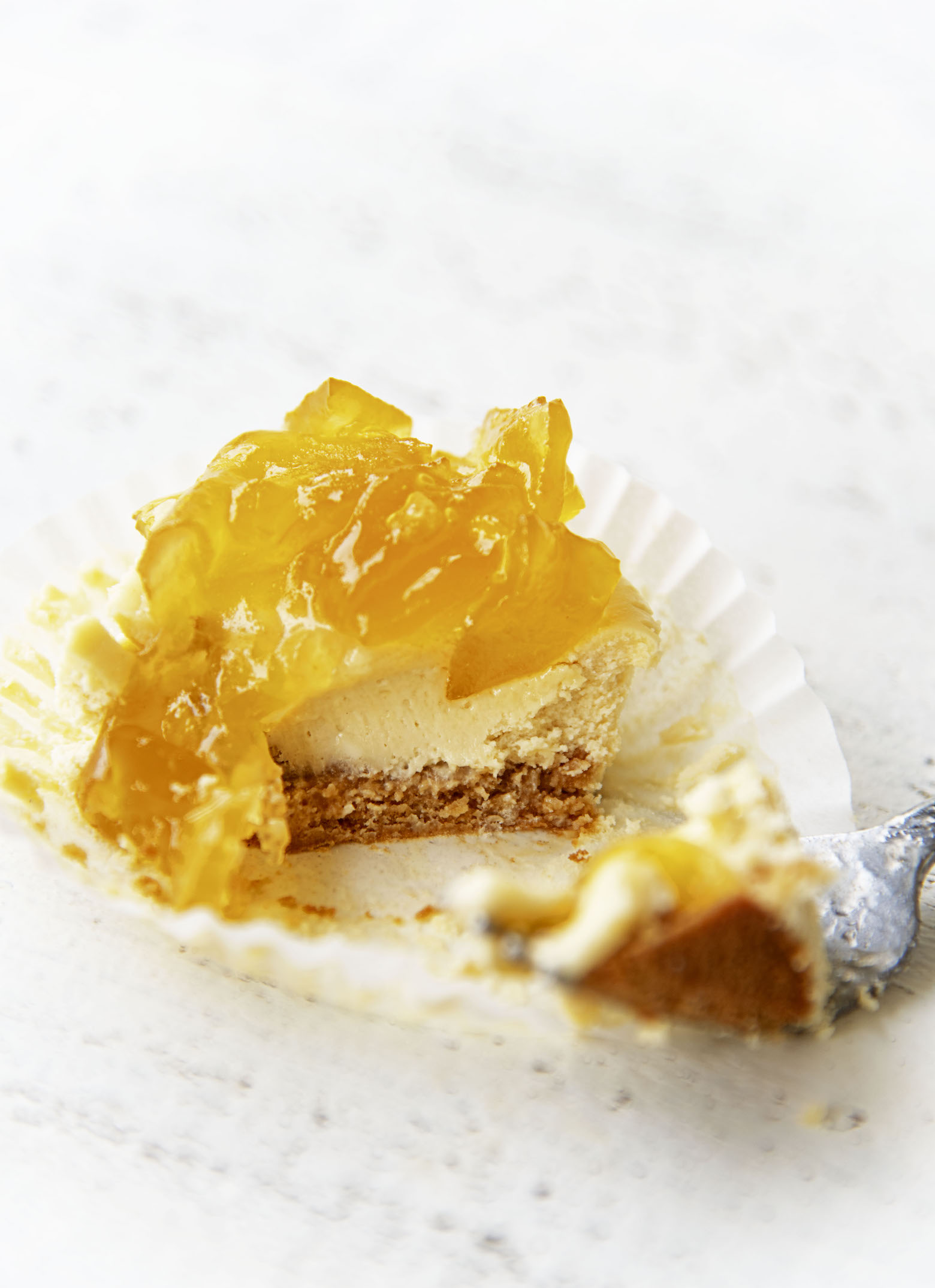 What I realize many years later is she was making candied apples…with a slight twist.
She cooked hers down until the apple pieces are almost see through.
And they do have a glass like appearance.
The key is to make sure you have your apple slices SUPER thin.
Super thin.
You are also going to want to use tart apples.
I mean, I have made them with a sweeter apple and I like it.
But I know that most people don't have my sweet tooth. 😀
Why such tart apples?
Because it does take 3 cups of sugar.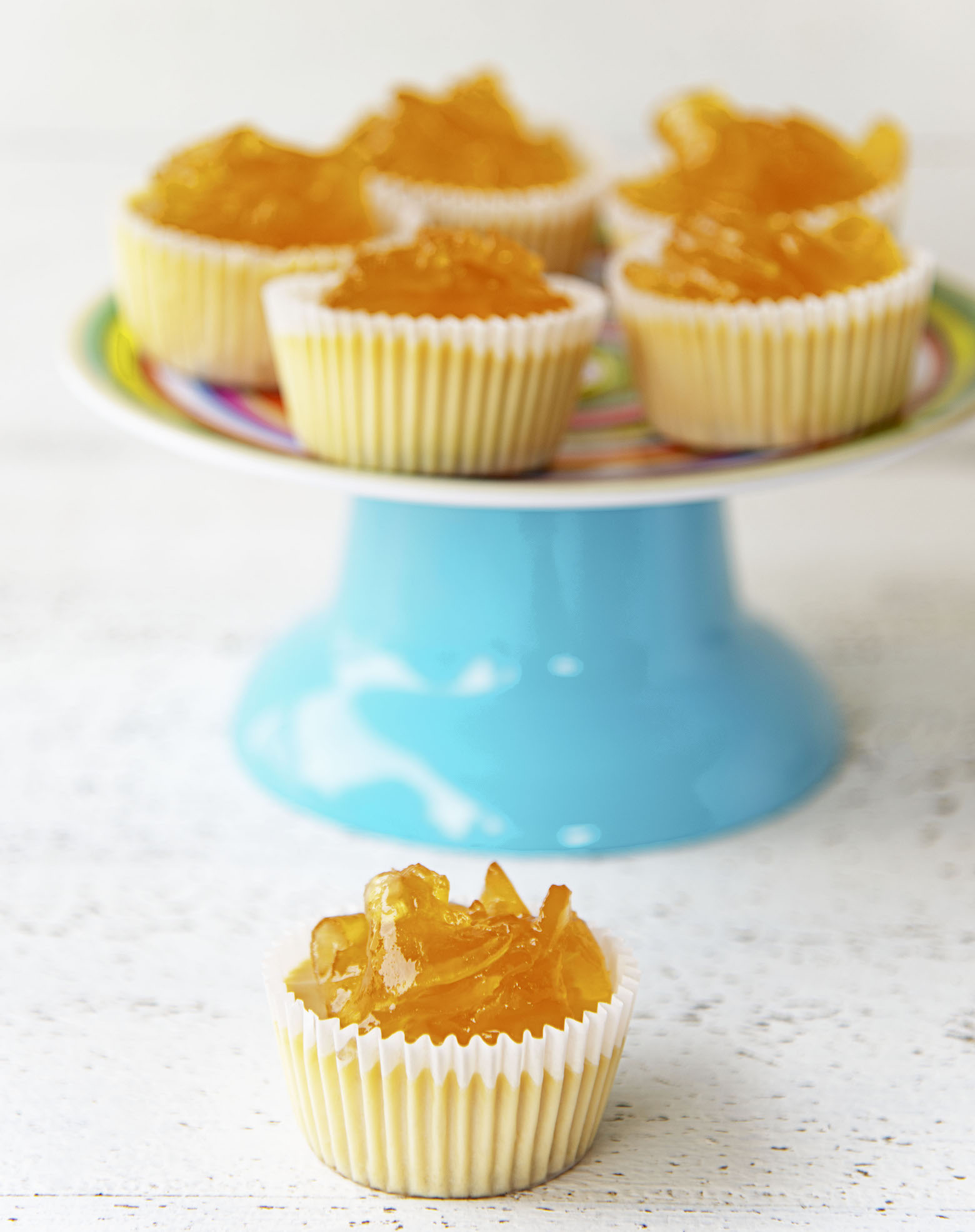 I had honestly forgotten about them until we went to Nashville back in 2014.
When we went on a tour at the Jack Daniel's Distillery and ate at Miss Mary BoBo's.
Which if you are ever in the area I highly suggest doing both.
At our meal, and I believe every meal, they served what they called Lynchburg Candied Apples.
They looked and tasted very similar to the glass apples I had way back when.
When the neighbor made them hers were on a stovetop.
And she splashed Calvodos in hers, which is a apple brandy.
You could use that if you prefer.
But the recipe for the Jack Daniel's apples was baked in an oven.
I was intrigued as that seemed way simpler than what I was doing before, which was cooking them down for over an hour.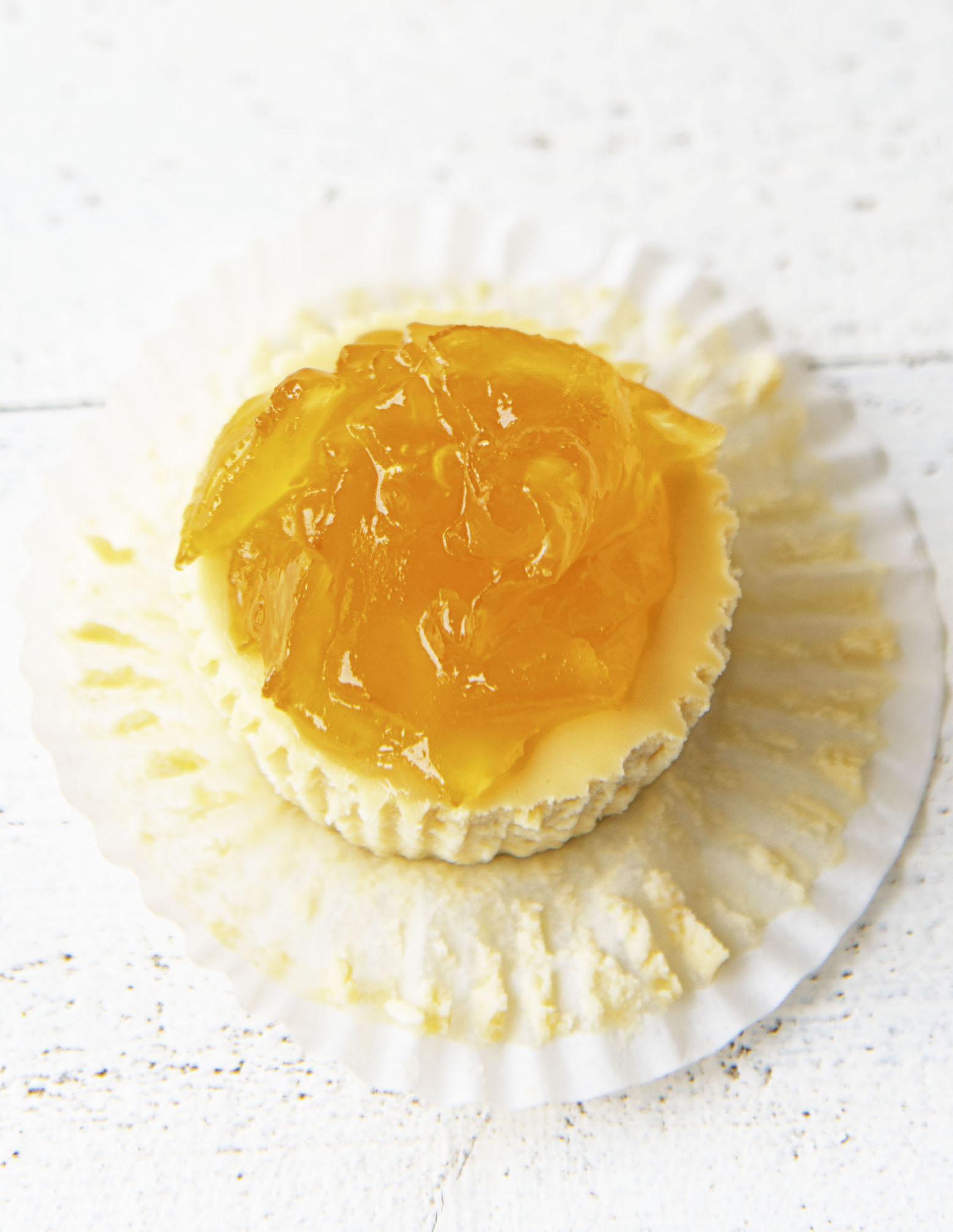 Depending on how thick your apple slices are you might not get the translucent look.
They will takes basically the same.
And not only are they awesome on these cheesecake bites you will have apples leftover and they are amazing on ice cream with some salted caramel sauce.
I make them every year just for the reason.
Finally decided I should put them on something other than ice cream. 🙂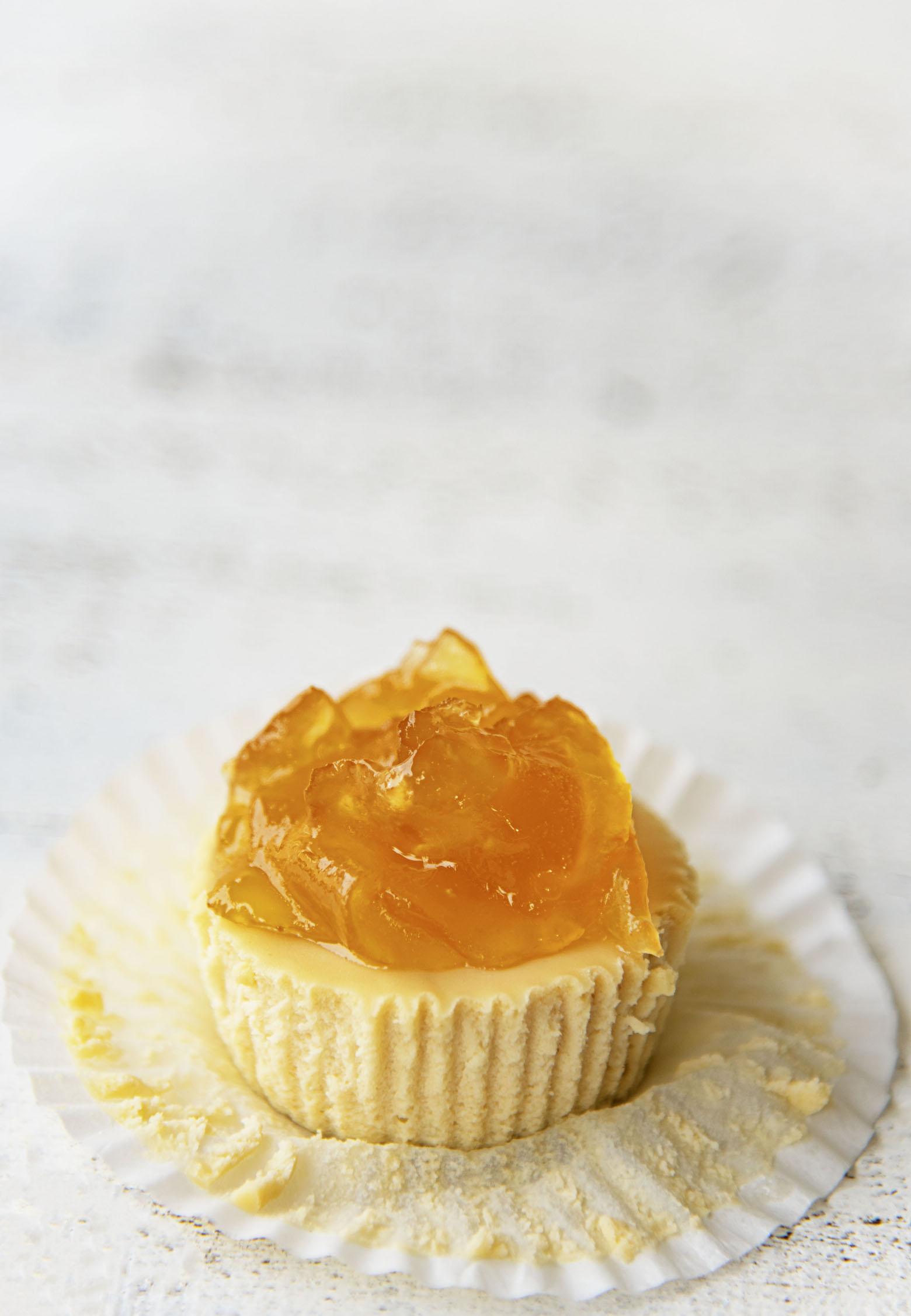 The cheesecake bites themselves are pretty simple.
They have an oatmeal cookie base.
I used to be able to find mini iced oatmeal cookies but this year I couldn't find them.
So I just used a biscuit cutter and cut them to the size of the muffin tin and that worked great.
The rest of the cheesecake is easy.
Since they are bites you don't even bake them in a water bath.
And they are done in 22 minutes total.
P.S. It's a great day to buy my cookbook Holy Sweet!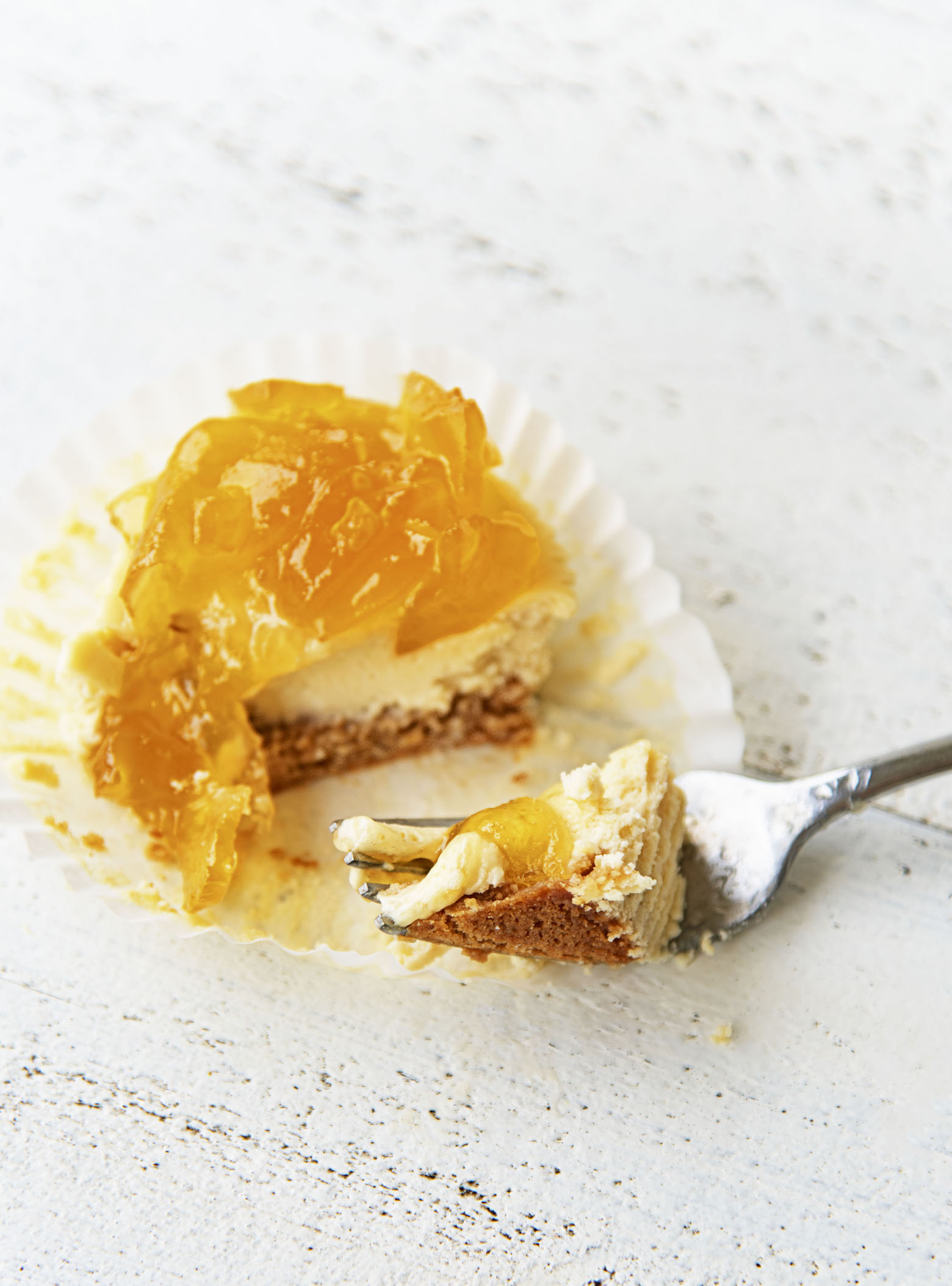 Want More Cheesecake Cups?
Sugar Cookie Dough Cheesecake Cups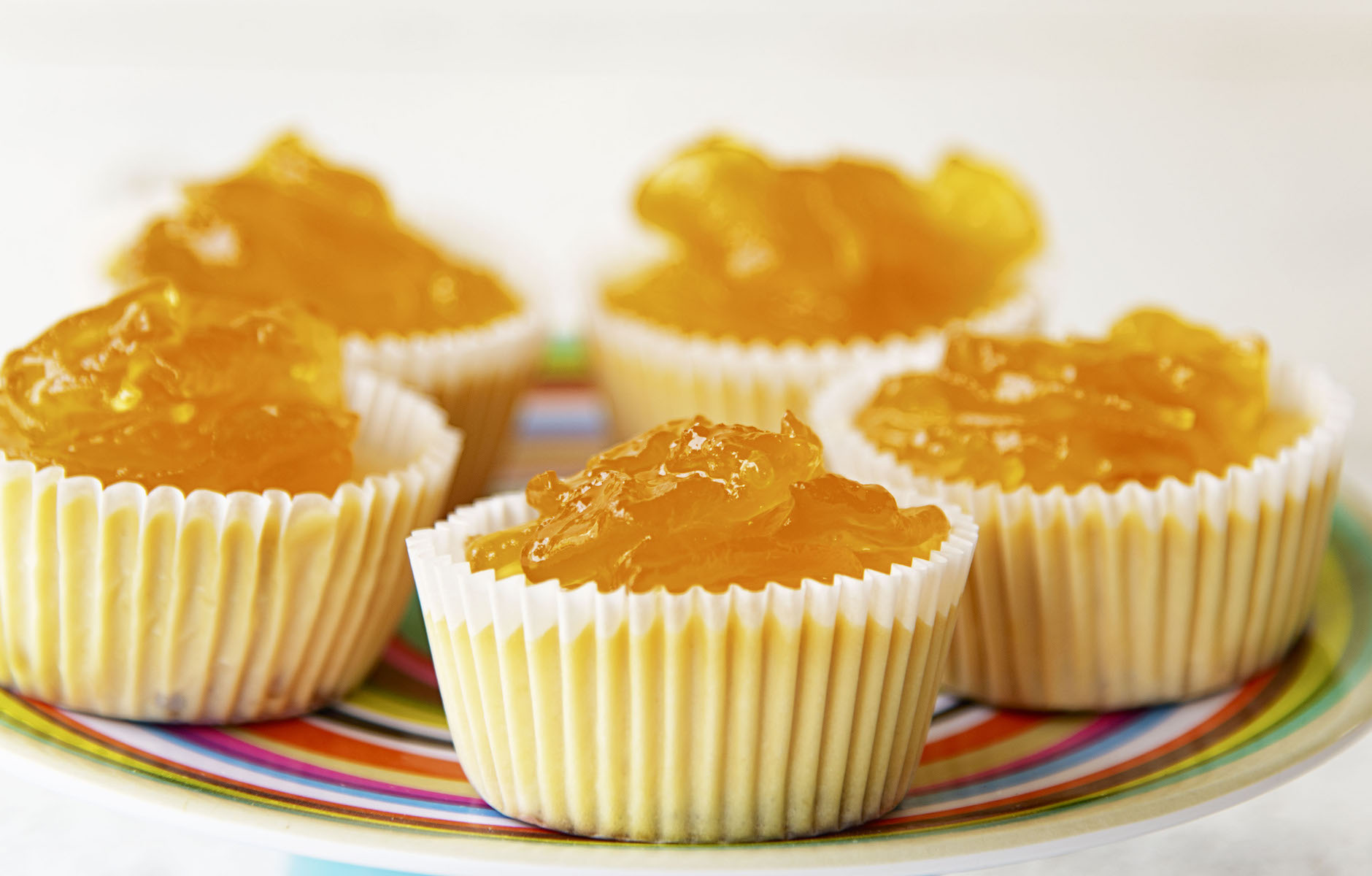 Apple Whiskey Cheesecake Bites
Ingredients
For the Cheesecake Bites:
12 mini iced oatmeal cookies
16 ounces cream cheese, at room temperature
1 cup brown sugar
1/2 tsp vanilla extract
3 TBSP Jack Daniel's Tennessee Whiskey
1 ½ TBSP flour
2 eggs
1/2 cup sour cream
pinch of salt
For the Apples:
6 cups peeled and sliced tart apples, super thinly sliced
3 cups granulated sugar
1/2 cup Jack Daniel's Tennessee Whiskey
1/2 cup salted butter, cut into slices
Instructions
For the Cheesecakes:
Preheat oven to 275 degrees.
Line standard muffin tins with paper liners.
Place 1 whole cookie in the bottom of each lined cup. You may have to trim the cookies to fit the tin. I used a biscuit cutter for mine.
With an electric mixer or using a stand mixer beat the cream cheese until smooth, scraping down sides of bowl as needed.
Gradually add in the brown sugar, one TBSP at a time, and beat until combined.
Beat in vanilla and whiskey.
Beat in the flour until combined.
Add eggs, a bit at a time, beating to combine and scraping down the sides of the bowl as needed.
Beat in sour cream and salt.
Divide batter evenly among cookie-lined cups, filling each almost to the top.
Bake, rotating pan halfway through, until filling is set, about 22 minutes.
Transfer to wire racks to cool completely.
Refrigerate at least 4 hours (or up to overnight). Remove from tins just before serving.
For the Apples:
Heat the oven to 375F.
Place the apples in a greased 9 x 13-inch baking dish.
Sprinkle the sugar over the apples.
Pour in the Jack Daniel's and dot with butter.
Bake 45 minutes or until the apples are tender and the sauce is bubbly.
Top each cheesecake bite with as many apples as it will hold piled up. You will have extra apples. They are FANTASTIC over vanilla ice cream with caramel sauce.