These Cherry Fire Pepper Jello Shots are a kicked up soda treat made with cherry jello, Fireball whiskey and Dr. Pepper Soda.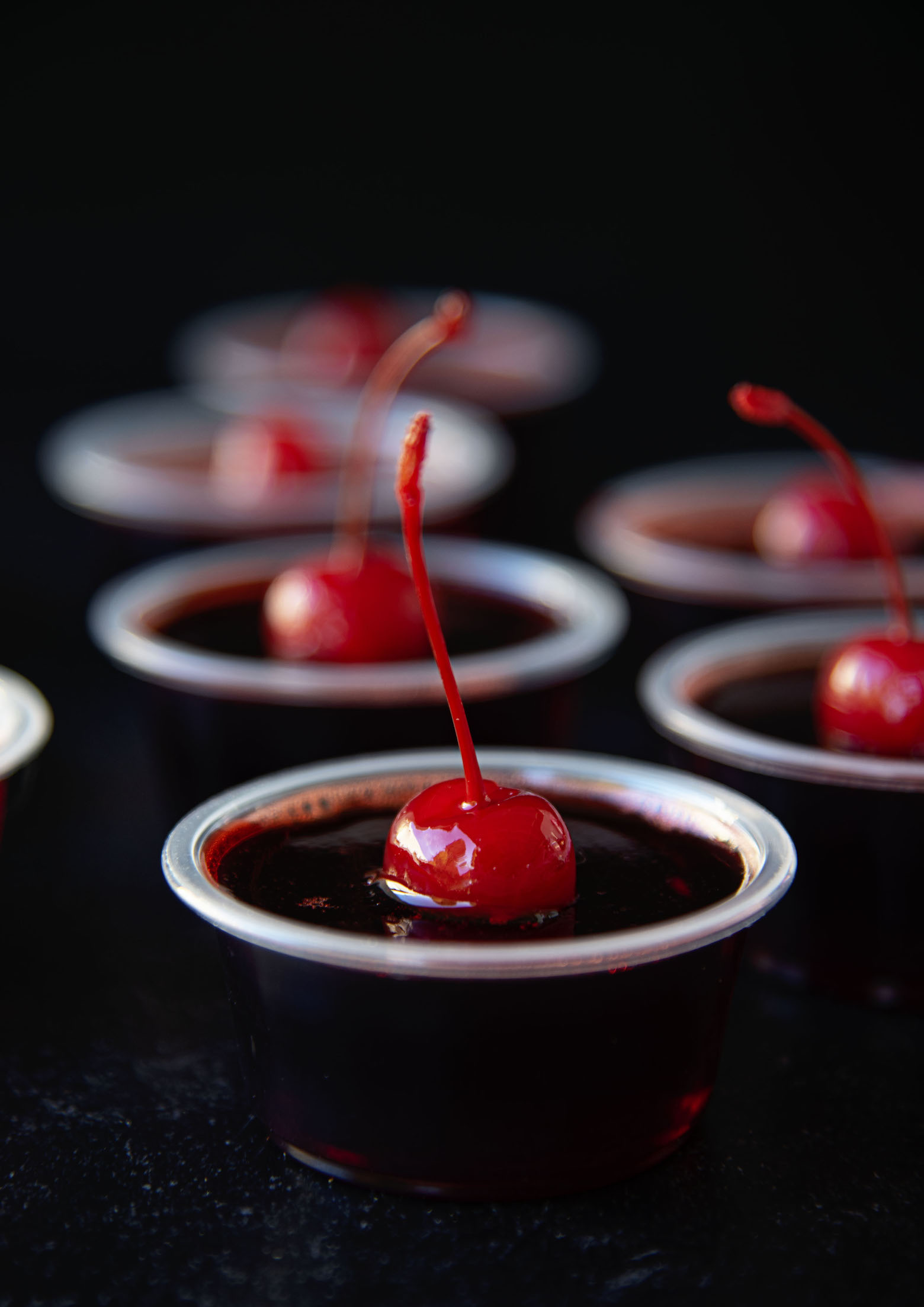 While Coke is known for it's slogans, it's actually Dr. Pepper commercials I remember the most from childhood.
Perhaps their commercials were more catchy.
Who didn't want to be a pepper.
Whatever the heck that was.
It's also one of the few regular sodas I can drink.
As a long time diet soda drinker most regular soda is too sweet for me.
But if I am out somewhere and they don't have diet soda, a Dr. Pepper is what I almost always reach for.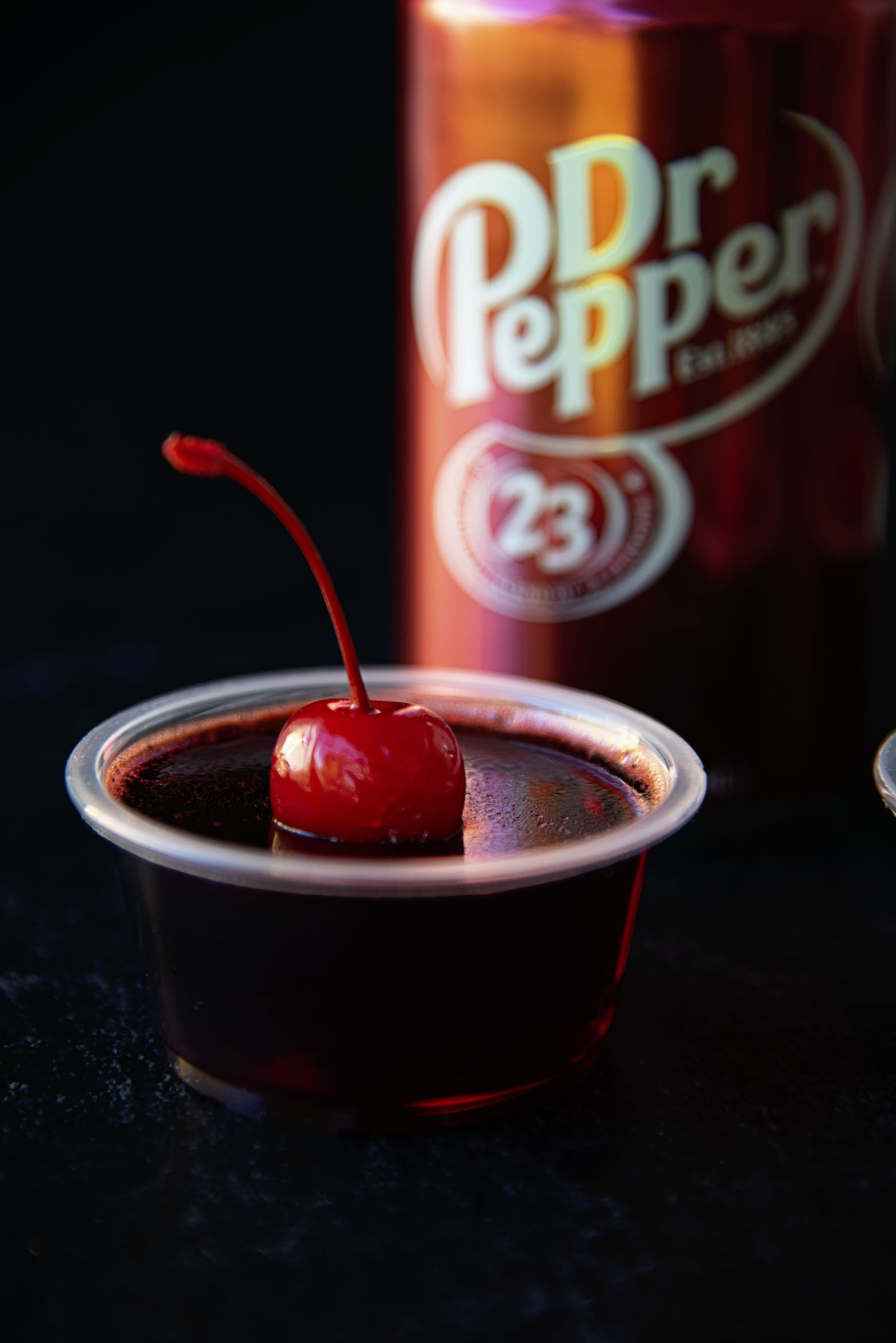 These Cherry Fire Pepper Jello Shots are not to be confused with Flaming Dr. Pepper shots.
Those have totally different ingredients and don't even have Dr. Pepper in them.
Flaming Dr. Peppers are made with beer, amaretto, and rum.
None of which are in these jello shots.
Plus I don't think the plastic shot glasses would hold up very well to me setting them on fire either. 😀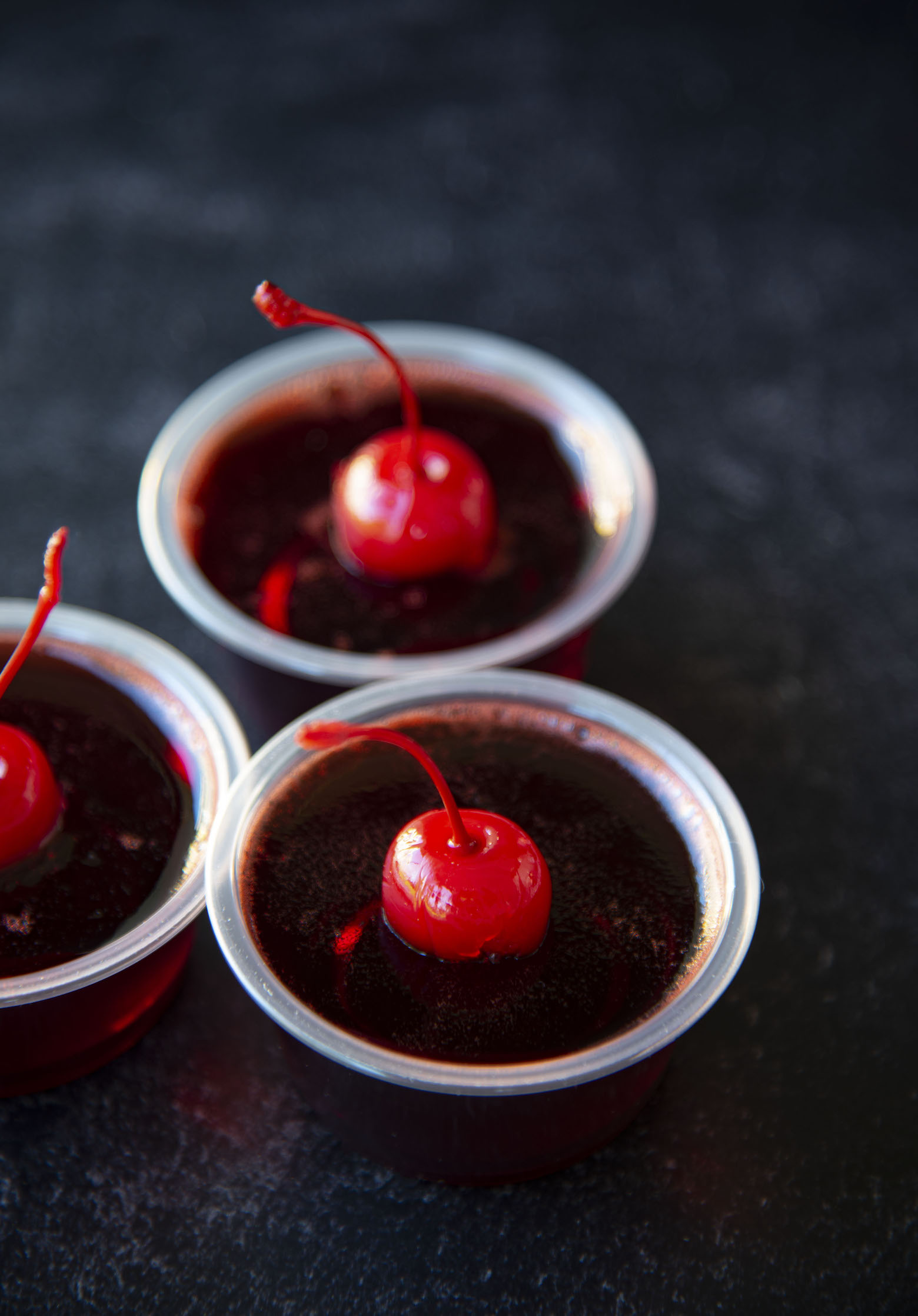 I chose cherry flavored gelatin because they make a Dr. Pepper Cherry.
Which you could totally use in this recipe.
I just used regular because that is what we had in the house.
We have a lot of little mini cans for when people come over (back when that was a thing :D).
I find the mini cans work best for cocktails.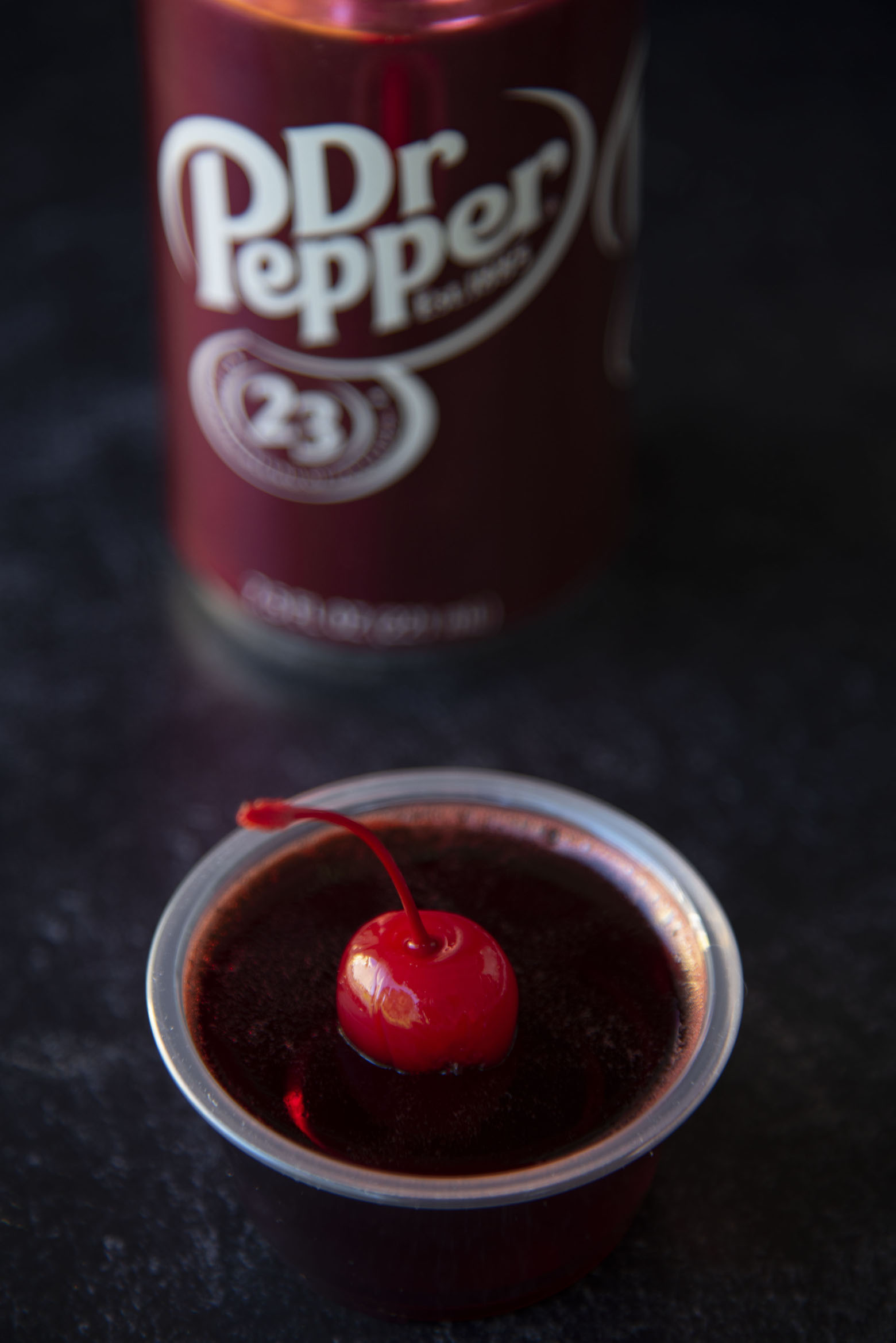 Things to remember when making Jello Shots.
When throwing a party, you'll probably want to prepare 4-6 Jello Shots for each guest.
This batch uses 6 ounces of gelatin and so you will get around 18-20 Jello shots.
If doing a half recipe and only using 3 ounces of gelatin you will only get 8-10 Jello shots depending on how you pour.
If using a garnish, don't place the garnish on the jello shot until just ready to serve.
And as always it's a great day to order my cookbook.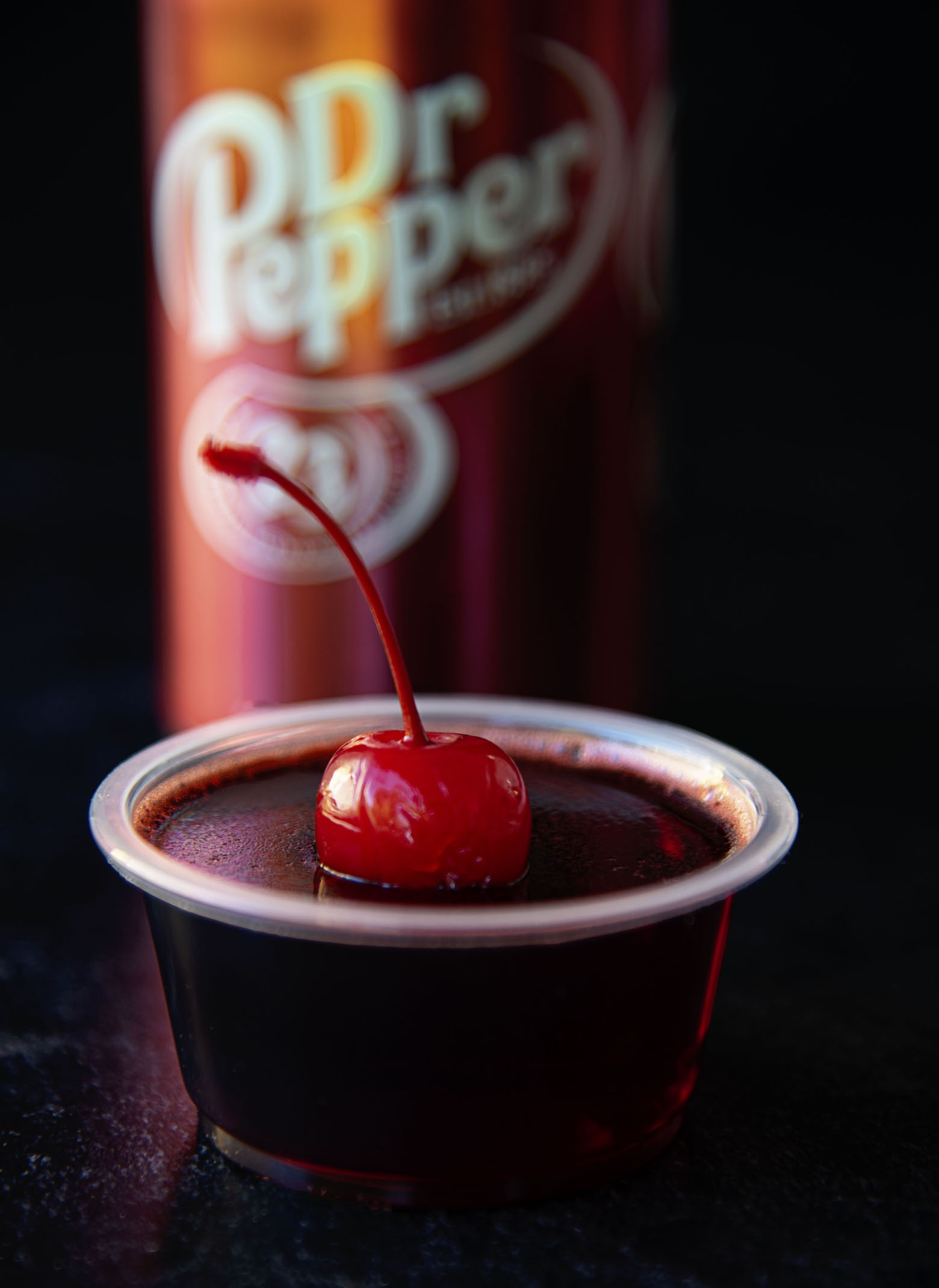 Want more Jell-O Shot recipes?
Salted Caramel Apple Whiskey Jell-O Shots
Black Cherry Spiced Rum and Coke Jell-O Shot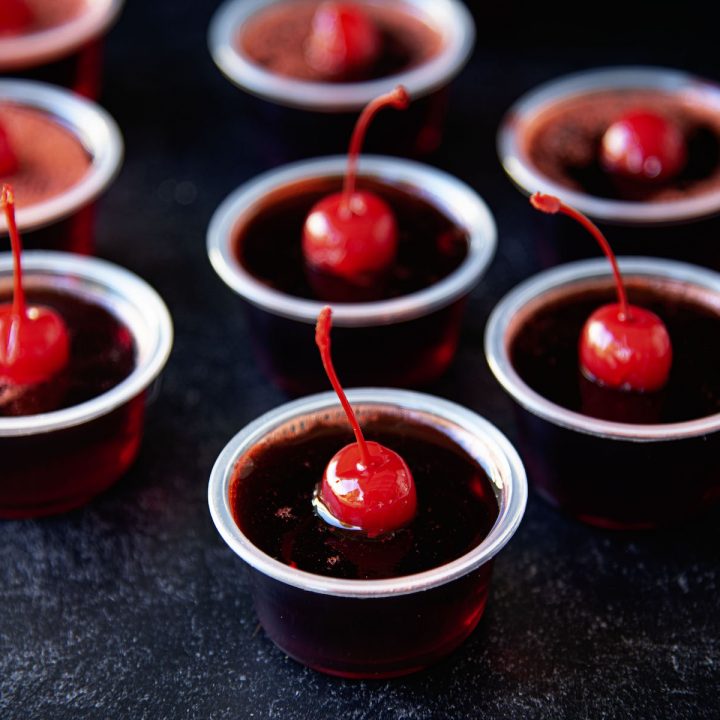 Cherry Fire Pepper Jello Shots
Ingredients
3 cups Dr. Pepper, divided
2 (3 oz) packages cherry jello
1 cup Fireball Whiskey
Instructions
Bring 2 cups Dr. Pepper to a boil.
Empty gelatin powder into a large mixing bowl and add the boiling soda.
Continue stirring for two minutes or until the jello is completely dissolved.
Add in the cup of cold Dr. Pepper and Fireball whiskey.
Stir until mixed and pour into 2oz. cups filled 1/2 to 3/4 of the way.
Place in fridge for at least 4 hours.
Top with maraschino cherry if desired.