Black Cherry Spiced Rum and Coke Jell-O Shot: Classic rum and Coke taken up a notch. Black cherry Jell-O, Spiced Rum, and Coke make up these tasty and potent Jell-O shots.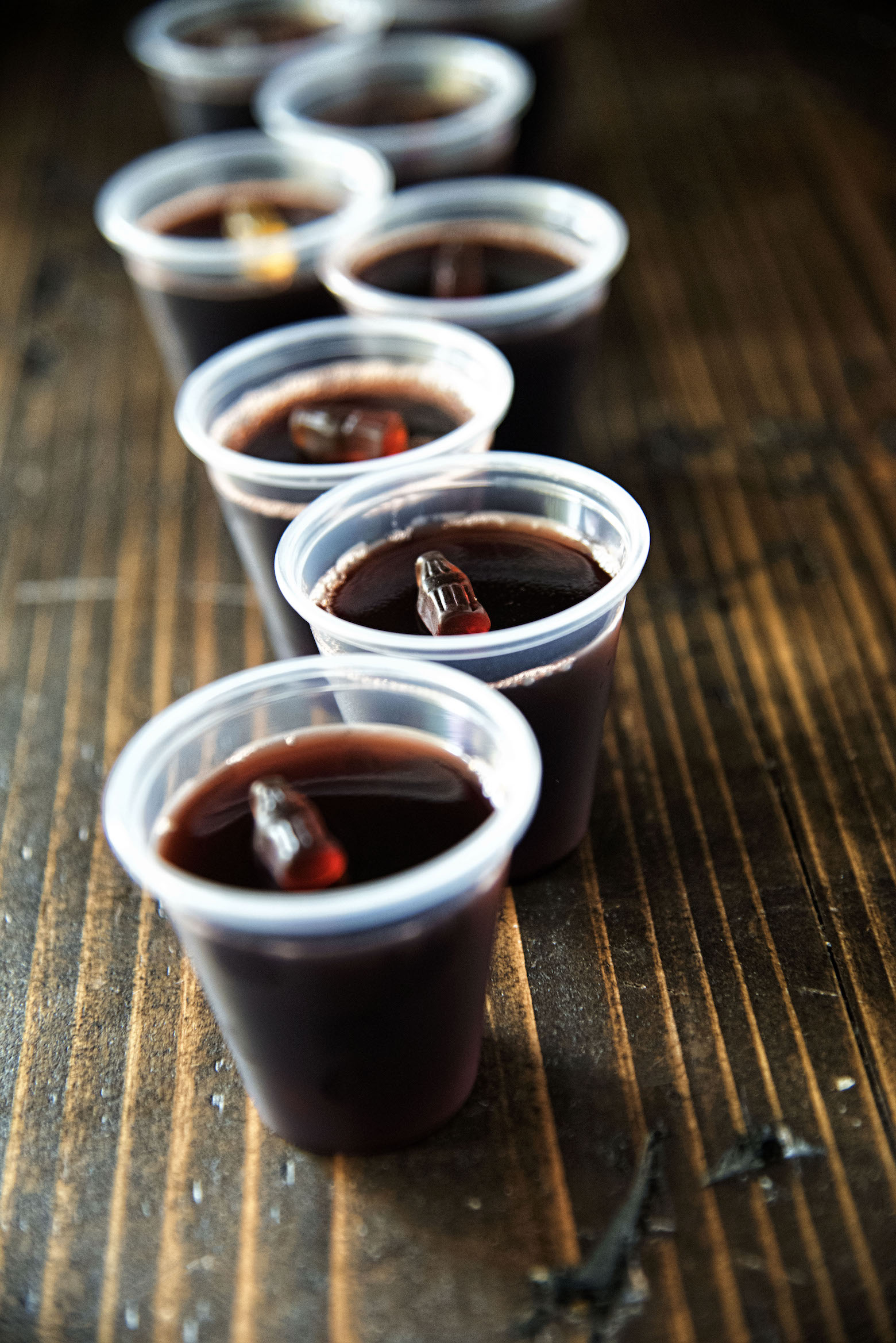 I was never a big rum fan.
Oh sure, it is always fun in a Pina Colada or Daiquiri, but for the most part I stay clear of it.
So I avoided spiced rum for quite some time.
Then one day while at a bar the when the bartender asked me what I wanted I said "surprise me".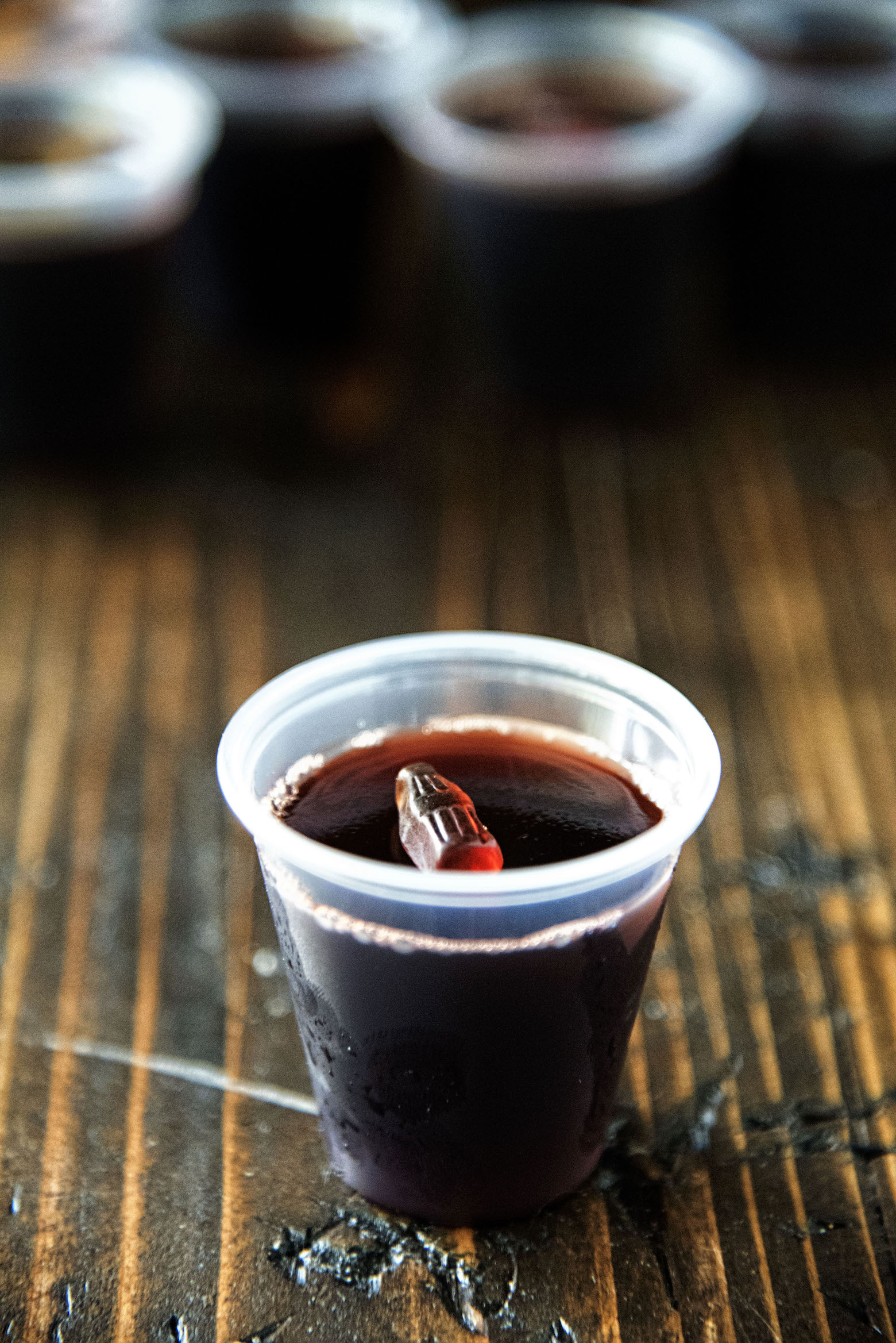 Surprised I was to see I got Spiced Rum, cherry juice, and Coke.
Hmmm, not very exciting I thought.
Except it was really good.
Really good.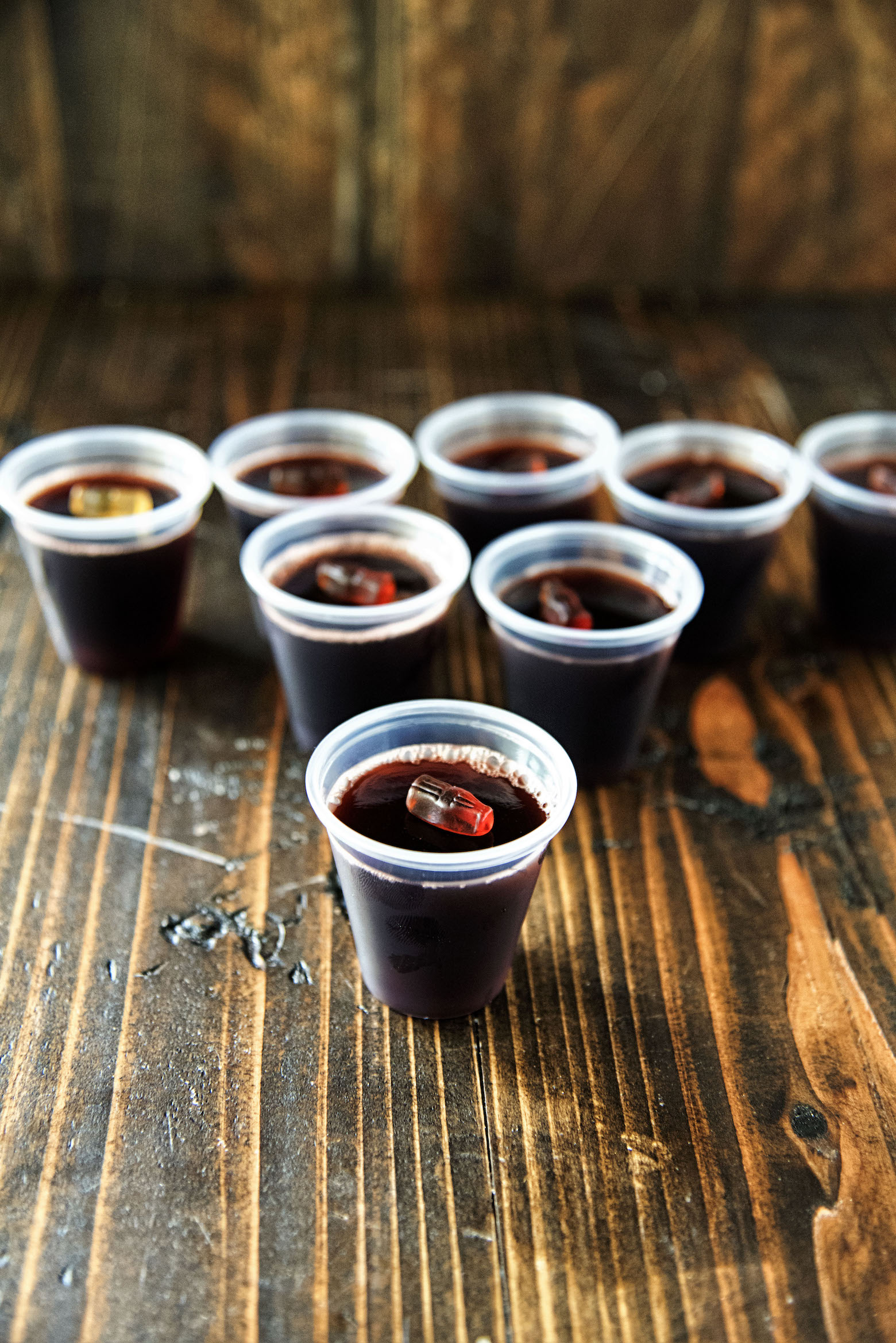 So when it came time to invent Jell-O shot flavors for the hockey tournament I decided to turn that drink into Jell-O shot form.
This one went over really well. I have to make them every year.
I use Black Cherry Jell-O which I can find at the store and online.
However, if you cannot find black cherry you could use regular cherry Jell-O if need be.
You don't need to add the gummy cola garnish but they are fun so why not?
Mini gummy cola's are what I used but the full sized ones would work too.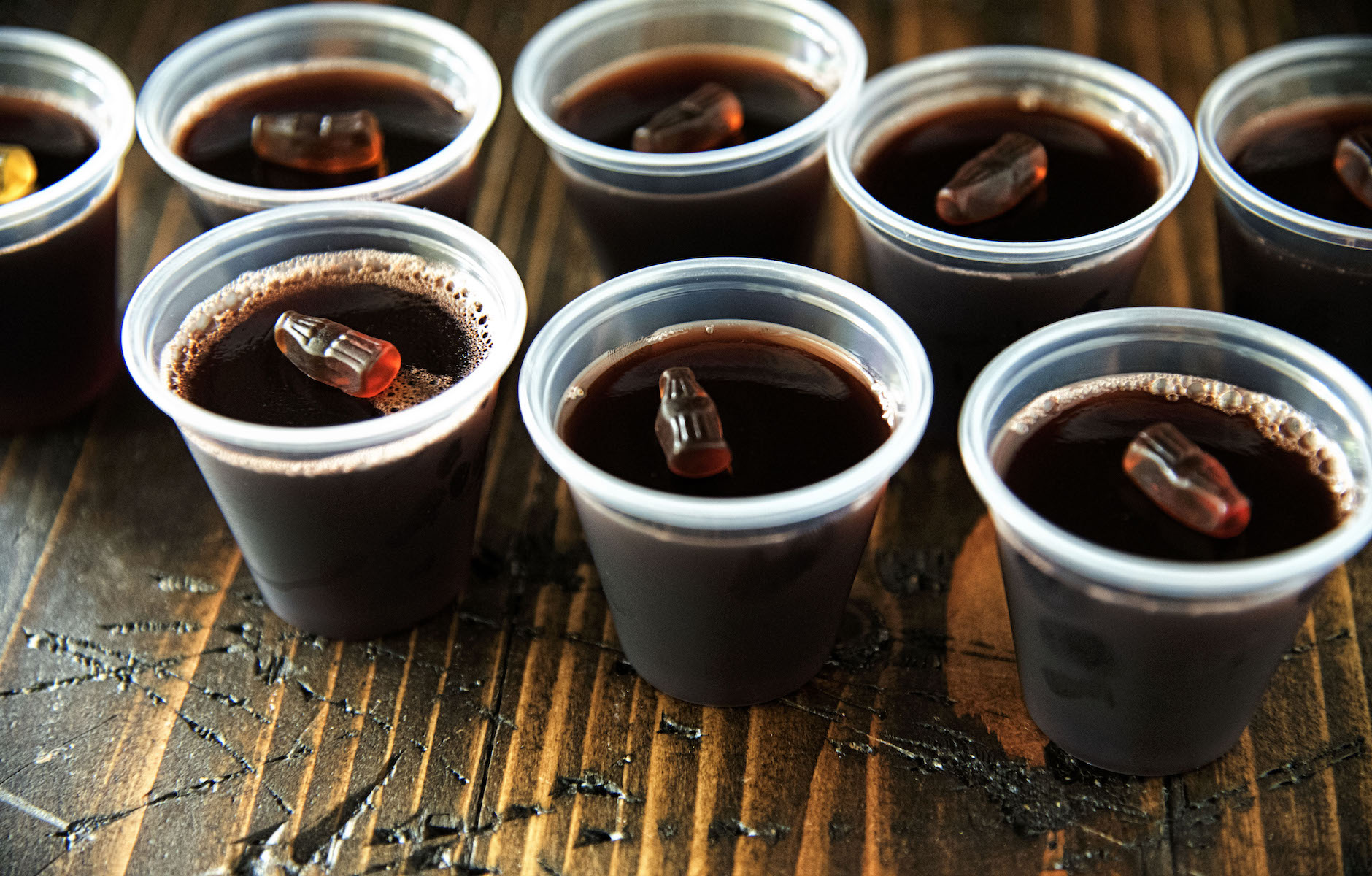 Want more Jell-O shot recipes? Try these:
Key Lime Margarita Jell-O Shot
Fireball Apple Cider Jell-O Shot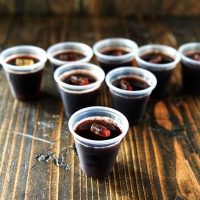 Black Cherry Spiced Rum Jell-O Shot
Ingredients
2 1/2 cups Coke (or cola of your choice), divided
2 (3 oz) packages Black Cherry Jell-O
1 1/2 cup Spiced Rum
mini gummy cola for garnish (if desired)
Instructions
Bring 2 cups of Coke to a boil.

Empty jello powder into a large mixing bowl and add the boiling Coke.

Continue stirring for two minutes or until the jello is completely dissolved.

Add in the remaining 1/2 cup Coke and 1 1/2 cups Spiced Rum.

Stir until mixed and pour into 2oz. cups filled 1/2 to 3/4 of the way.

Top with gummy cola for garnish if desired.