These Orange Otter Pop Jello Shots are made with Little Orphan Orange Otter Pops, Orange Jello, and Vodka for a twist on a summer favorite.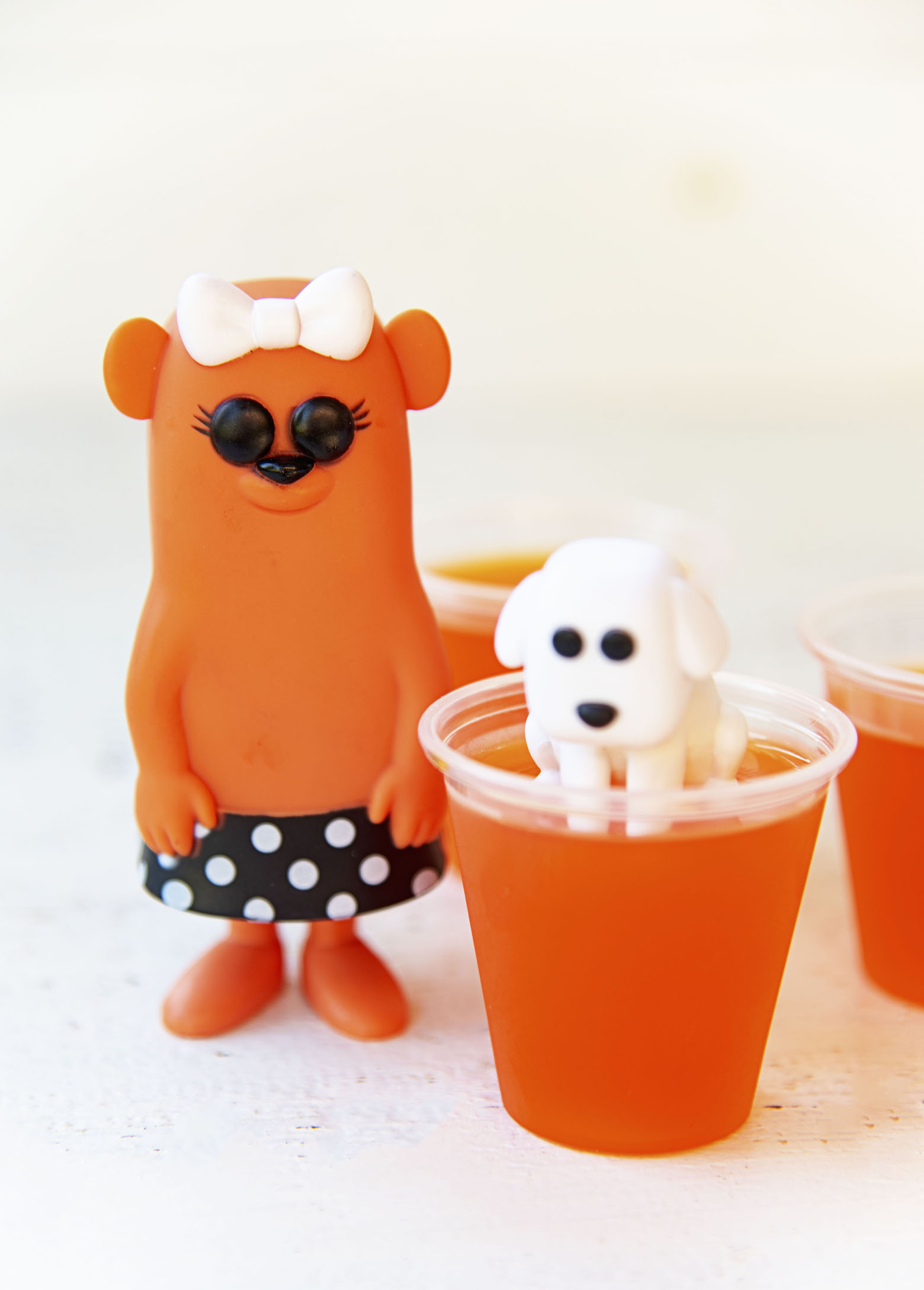 You may have seen on the news about the little heatwave we are having here in the PNW.
We aren't dealing with it well. And by we, I mean the PNW.
Though, I'm not enjoying it at all either.
It reminded me of my days of living in Phoenix.
Where I was used to 108F.
But also had central air conditioning.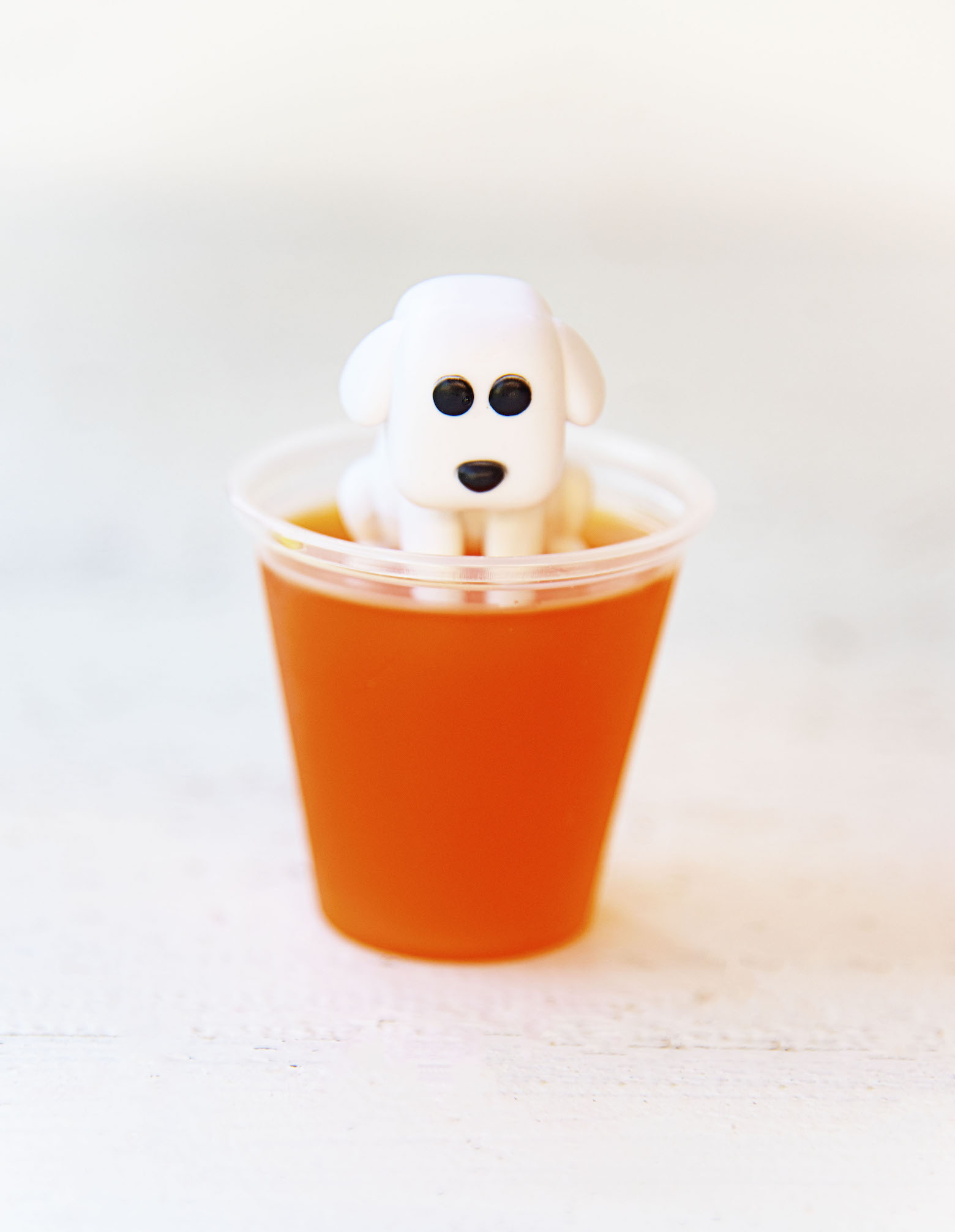 I was a school teacher when I lived in AZ.
Which meant that Otter Pops were your friend.
Cheap, as teachers don't make much.
And cold for the warm days…which is almost all of them in AZ.
I also love them as a kid. Strawberry Short Kook was my favorite.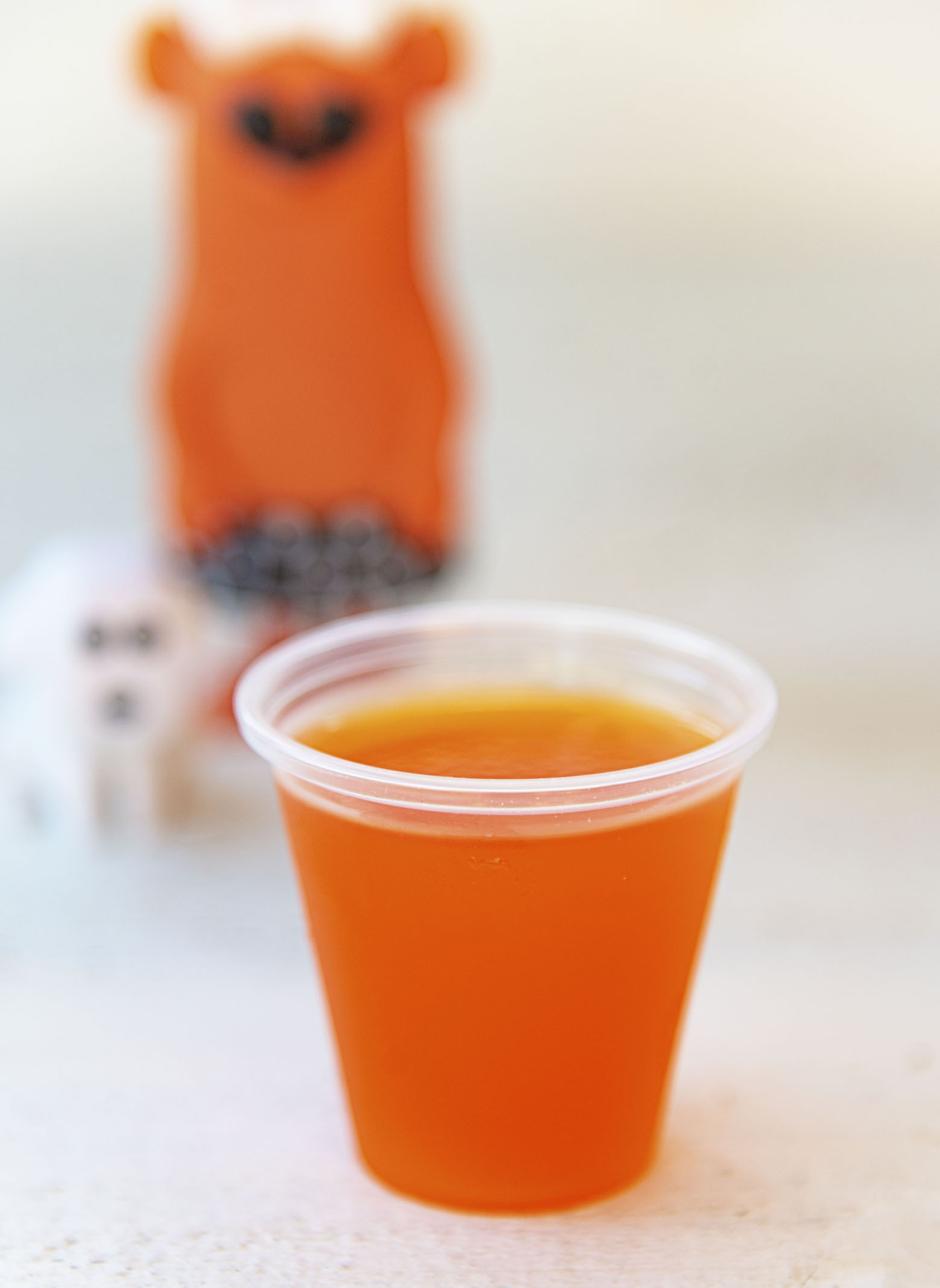 In fact, I would have made a jello shot in that flavor except I didn't have enough Otter Pops in that flavor to make them.
Because, as I learned yesterday, it takes 9 Otter Pops to make 1 cup.
And I had quite a few of Little Orphan Orange Otter Pops and I owned the Funko Pop of it so I figured that was the flavor to go with.
I own the Strawberry Short Kook Funko Pop too. 🙂
What can I say, I'm a kid at heart.
A kid that puts booze in her childhood favorites. 😀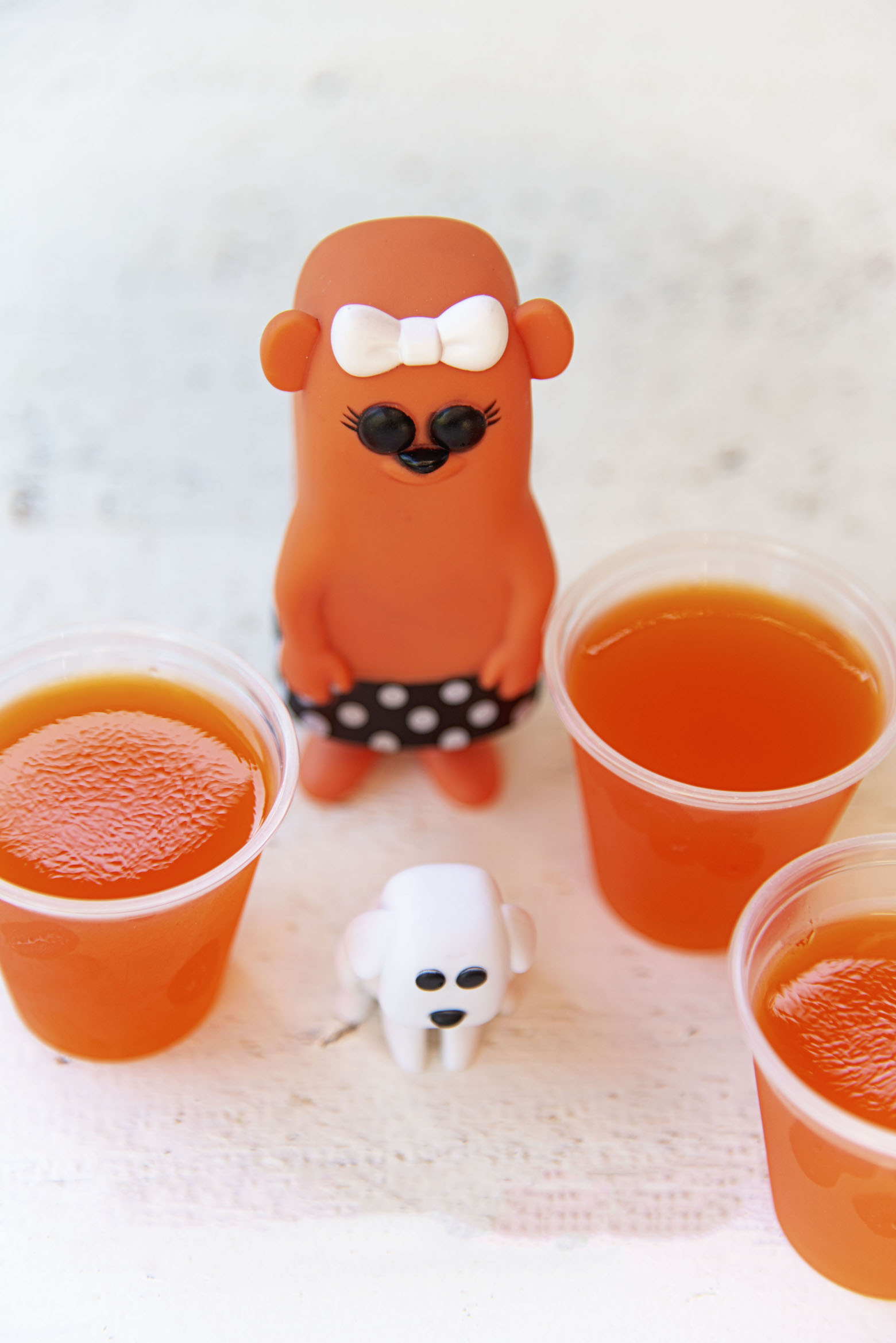 These Orange Otter Pop Jello Shots are pretty straight forward. Orange gelatin.
I chose to use the Orange Crush Gelatin.
The Otter Pop syrup.
Juice?
Not really sure what to call it.
Some vodka.
And a touch of water…you know for hydration. 😛
It's a great day to order my cookbook.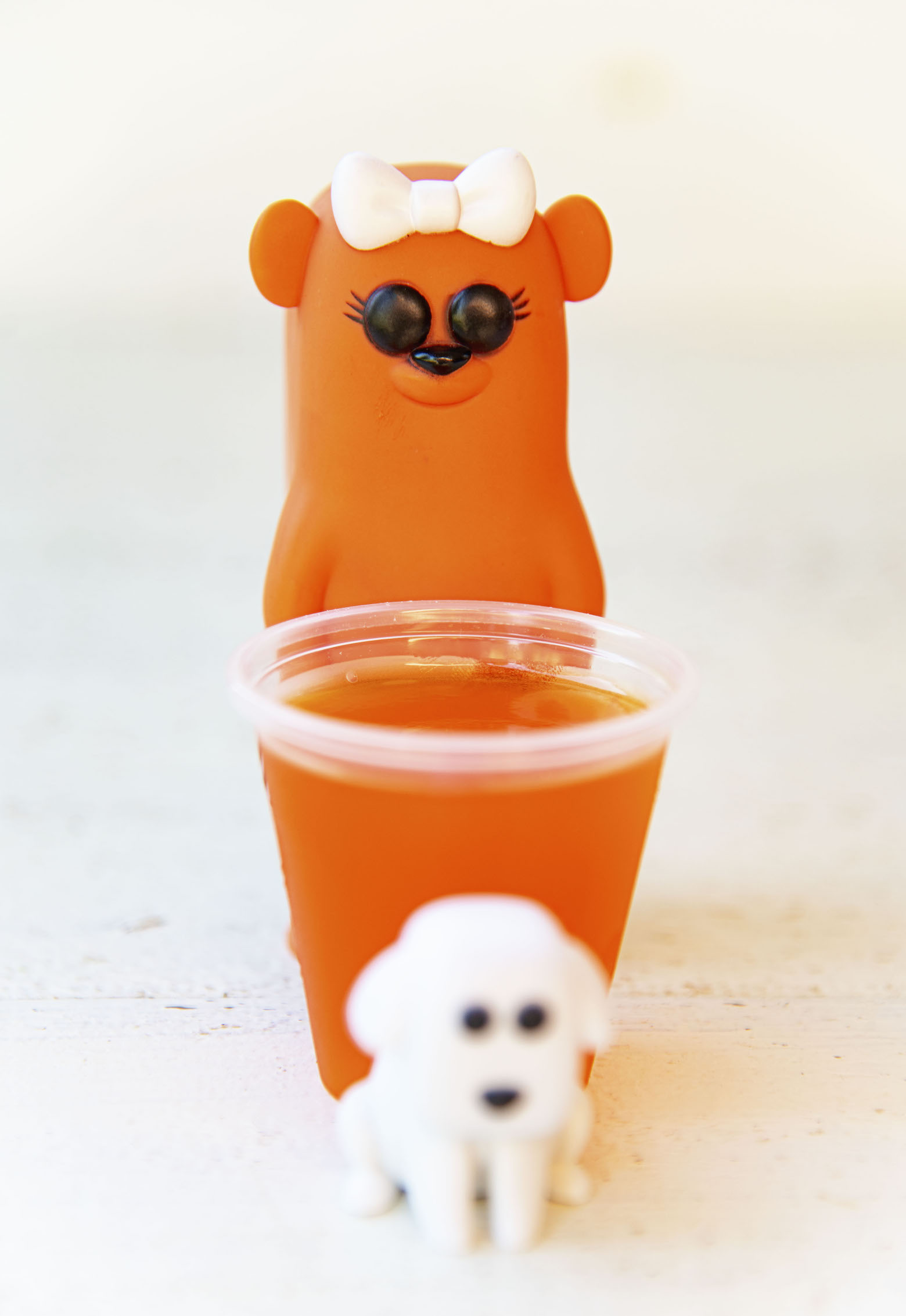 Want More Jello Shots?
Strawberry Pina Colada Jello Shots
Blue Hawaiian Rainbow Jello Shots
Fruit Punch Moonshine Jello Shots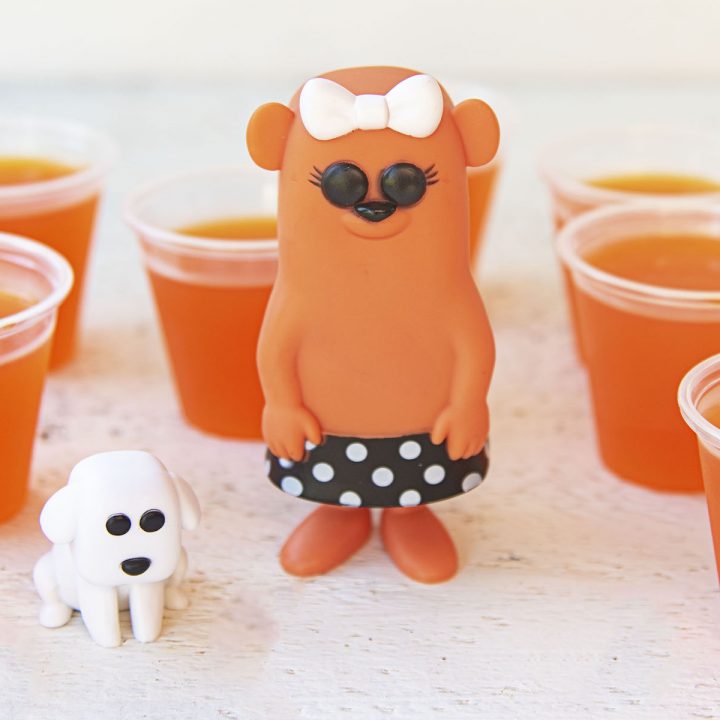 Orange Otter Pop Jello Shots
Yield:
Approx. 9 Jello Shots
Ingredients
1/2 cup water
1 (3 oz) packages Orange Jello (or Orange Crush Gelatin)
1 cup Little Orphan Orange Otter Pop (not frozen)
1/2 cup vodka
Instructions
Bring water to a boil.
Empty gelatin powder into a large mixing bowl and add the boiling water.
Continue stirring for two minutes or until the jello is completely dissolved.
Add in the Otter Pops and vodka.
Stir until mixed and pour into 2oz. cups filled 1/2 to 3/4 of the way.
Place in fridge and let set up for at least 2 hours, preferably at least 4.
These can be made two days ahead of your event.