These Paloma Jelly Shots are inspired by the classic cocktail and is made with lime gelatin, tequila, and grapefruit juice and soda.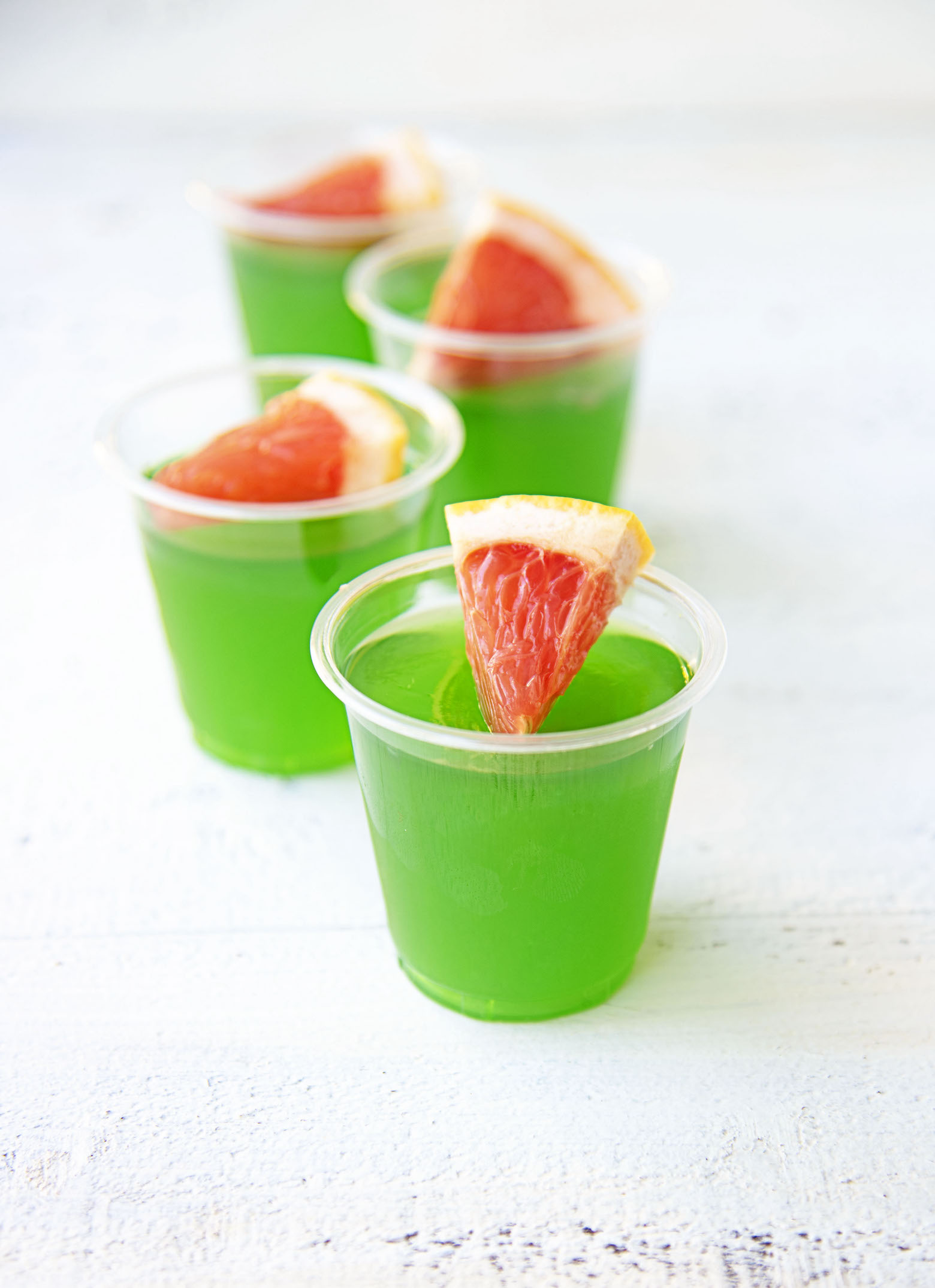 It's supposed to be getting cold around here.
Which makes me happy but most people sad.
I love it when it's in the 20's.
Yes, I'm weird.
I know.
Most of the dogs love it too.
They spend a lot of time sniffing things when it's super cold outside.
The smells carry better in the cold.
For a few days there was hope of snow but that doesn't look like it will happen now.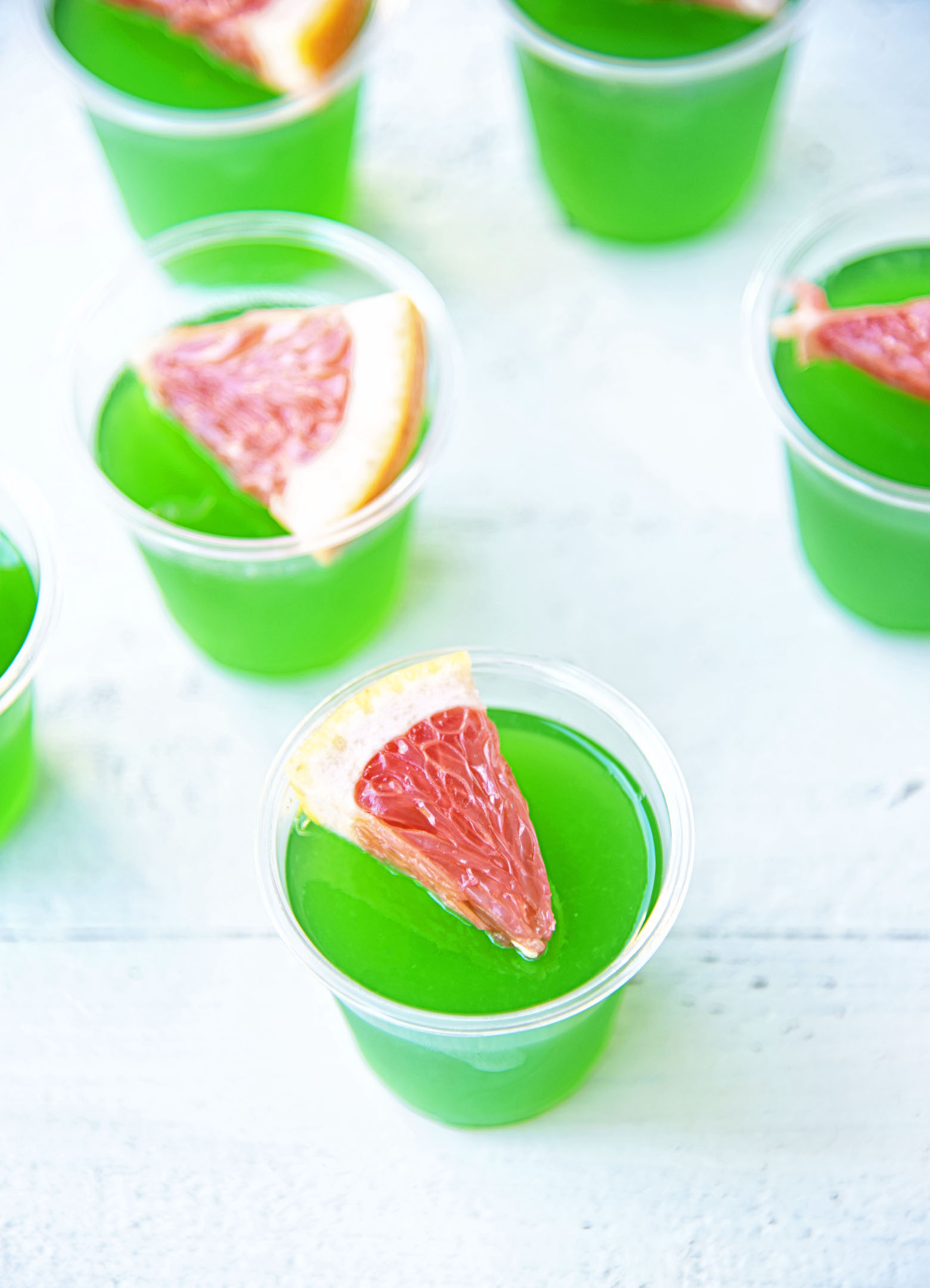 But people are wanting the sunshine.
Usually around this time of year I watch my friends Facebook feed fill with trips to Hawaii and Mexico.
Not so much this year of course.
My trips this time of year have included Philly and Nashville.
Both chosen because they weren't warm.
My husband and I are not fans of being warm.
And if we didn't have to live here because of my husband's work we probably would move to some place that has colder weather.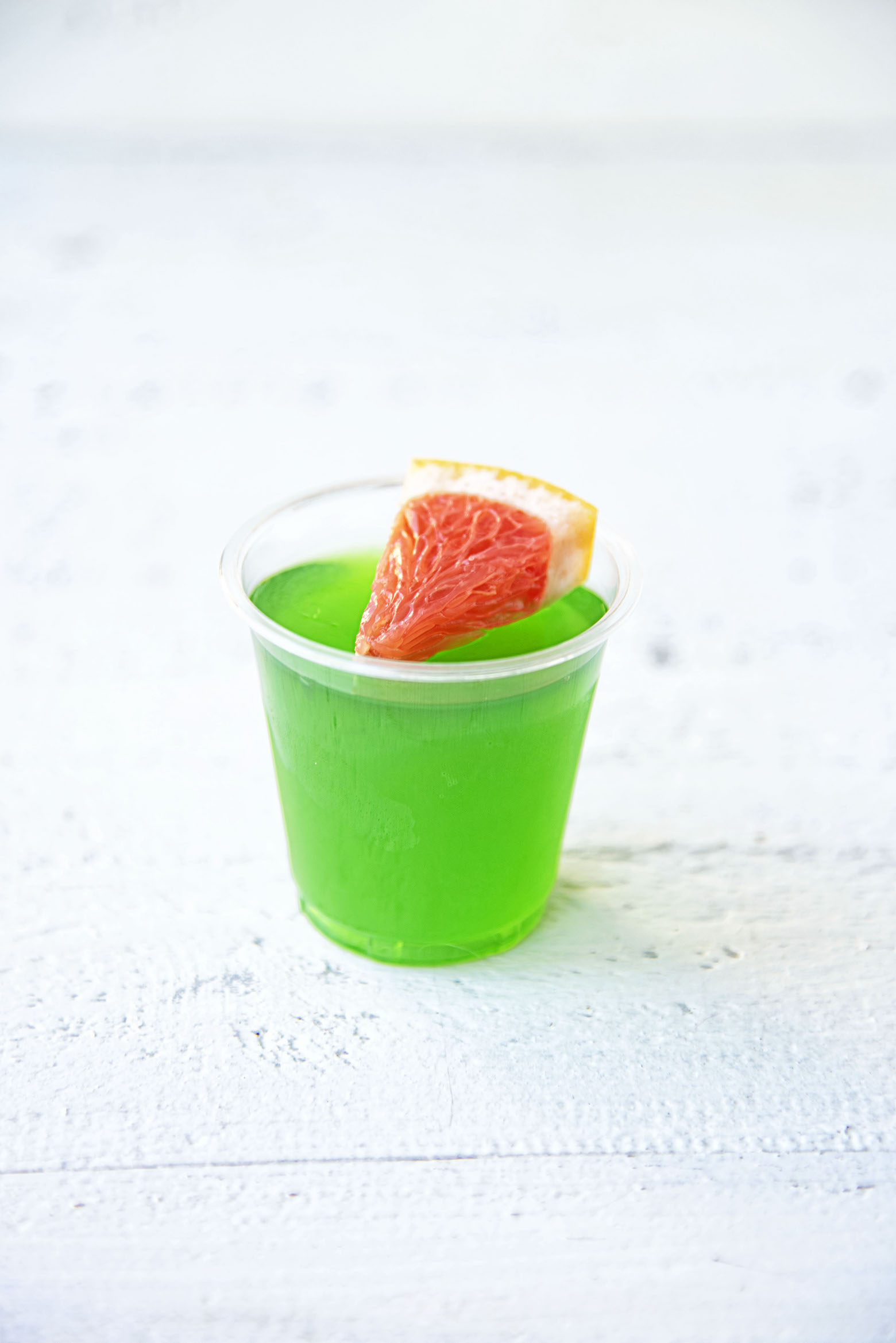 When I was making the Key Lime Paloma's last week I had some grapefruit juice and soda left over.
Since the drink was such a hit with my hubby I decided to make Paloma Jell-O Shots with the leftovers.
Both the cocktail and these Jelly shots were very refreshing.
I think they are perfect for those in the need of some sunshine.
And for those that aren't quite as excited about the idea of cold weather coming as I am.
Which is almost every one.
Last but not least…it's a great time to order my cookbook. 😀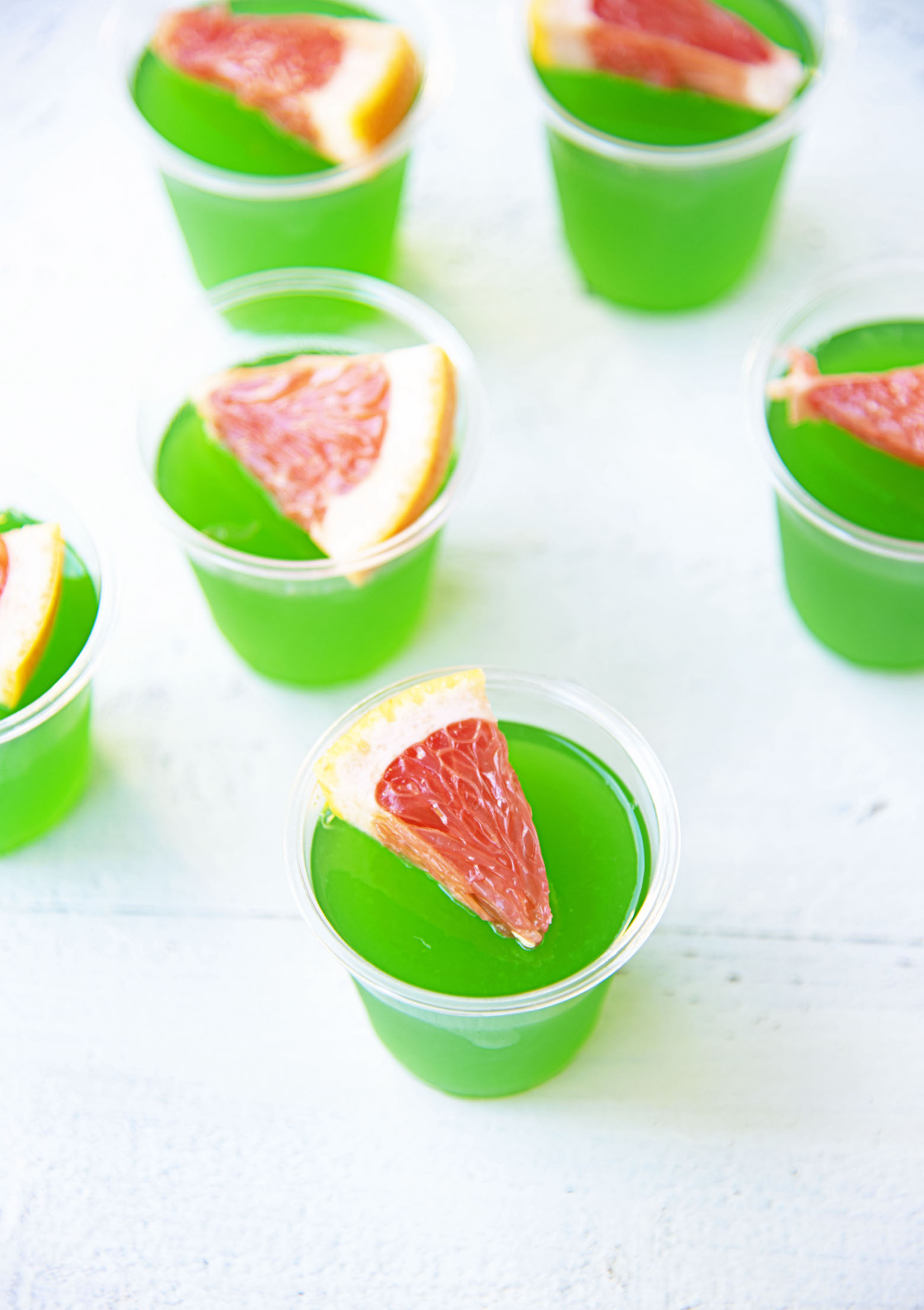 Want More Jelly Shots?
Dole Whip Pineapple Jell-O Shots
Peanut Butter Grape Jelly Jell-O Shots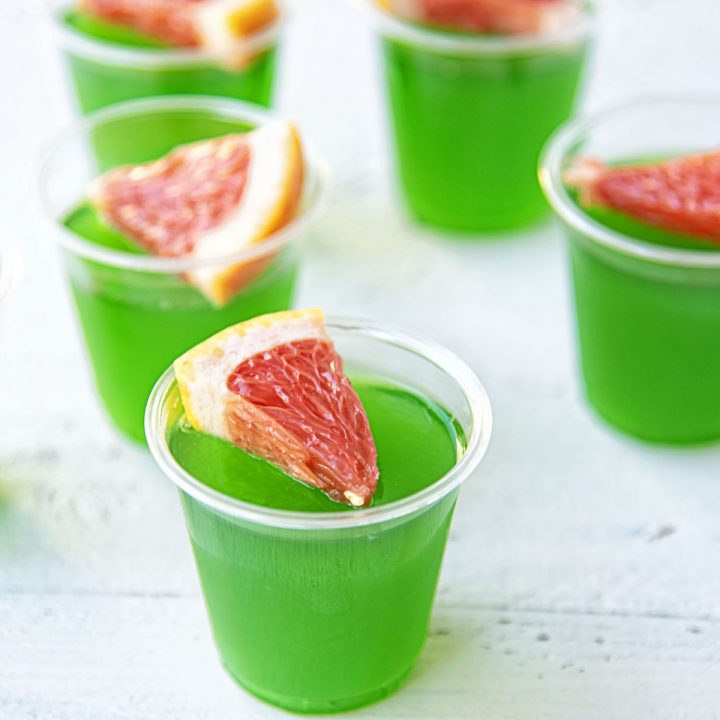 Paloma Jelly Shots
Ingredients
1 1/2 cups Grapefruit Soda (such as Squirt)
1 1/2 cups grapefruit juice
2 (3 oz) packages Lime gelatin
1 cup tequila
Instructions
Bring 1 1/2 cups grapefruit soda to a boil.
Empty gelatin powder into a large mixing bowl and add the boiling soda.
Continue stirring for two minutes or until the jello is completely dissolved.
Add in the grapefruit juice and tequila.
Stir until mixed and pour into 2oz. cups filled 1/2 to 3/4 of the way.
Top with a small piece of grapefruit wedge if desired.