These Apple Pie Moonshine Jelly Shots are made with 100 proof moonshine but taste so good you won't notice that they pack a punch.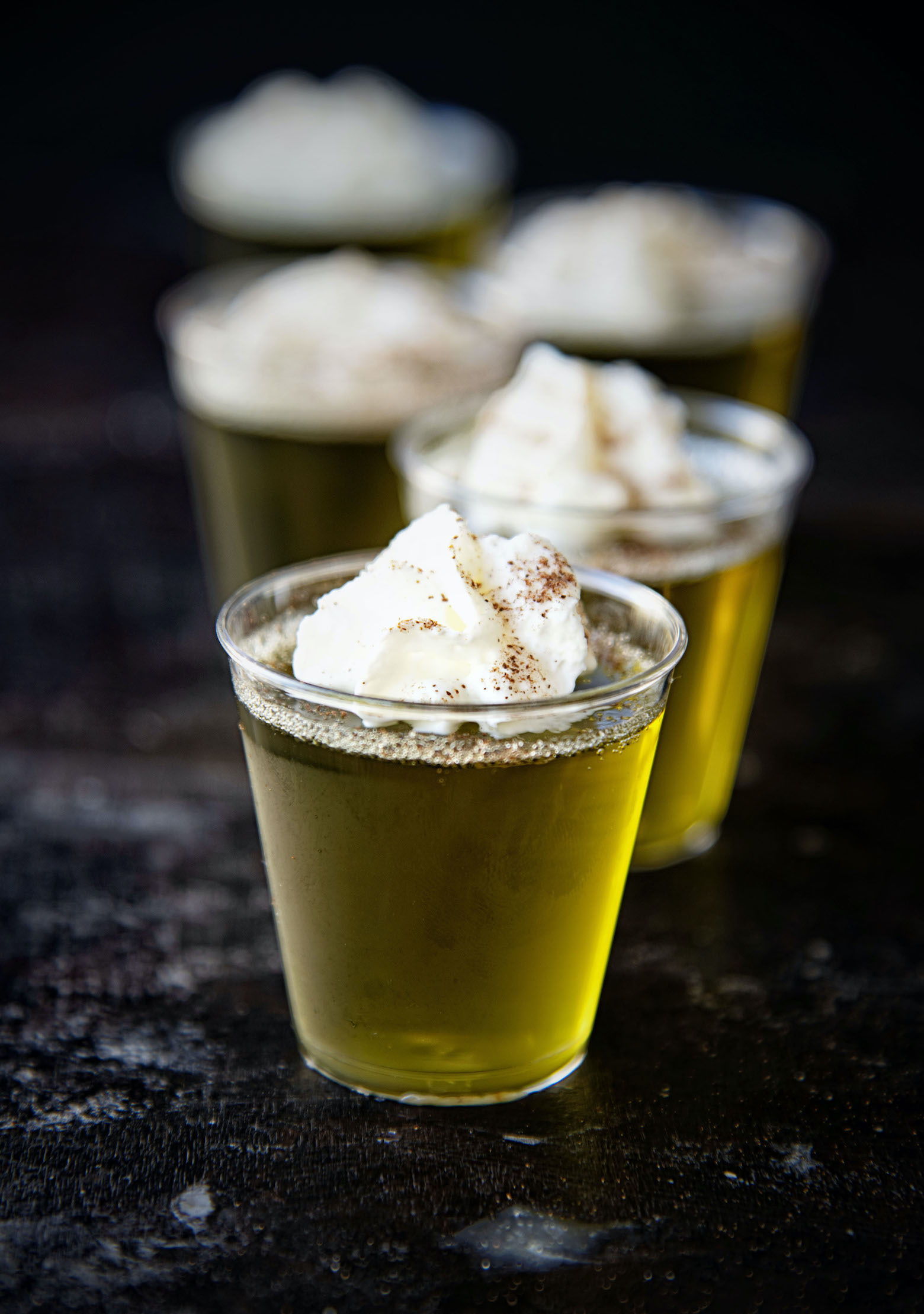 Well, it's Election Day here in the states.
And a Tuesday.
Which means it's Tipsy Tuesday.
I'm sure it's no coincidence that Tipsy Tuesday and Election Day line up together.
I have a feeling there is going to be a lot of drinking tonight no matter who you voted for.
Which is why I made Apple Pie Moonshine Jelly Shots.
They are good and strong. 😀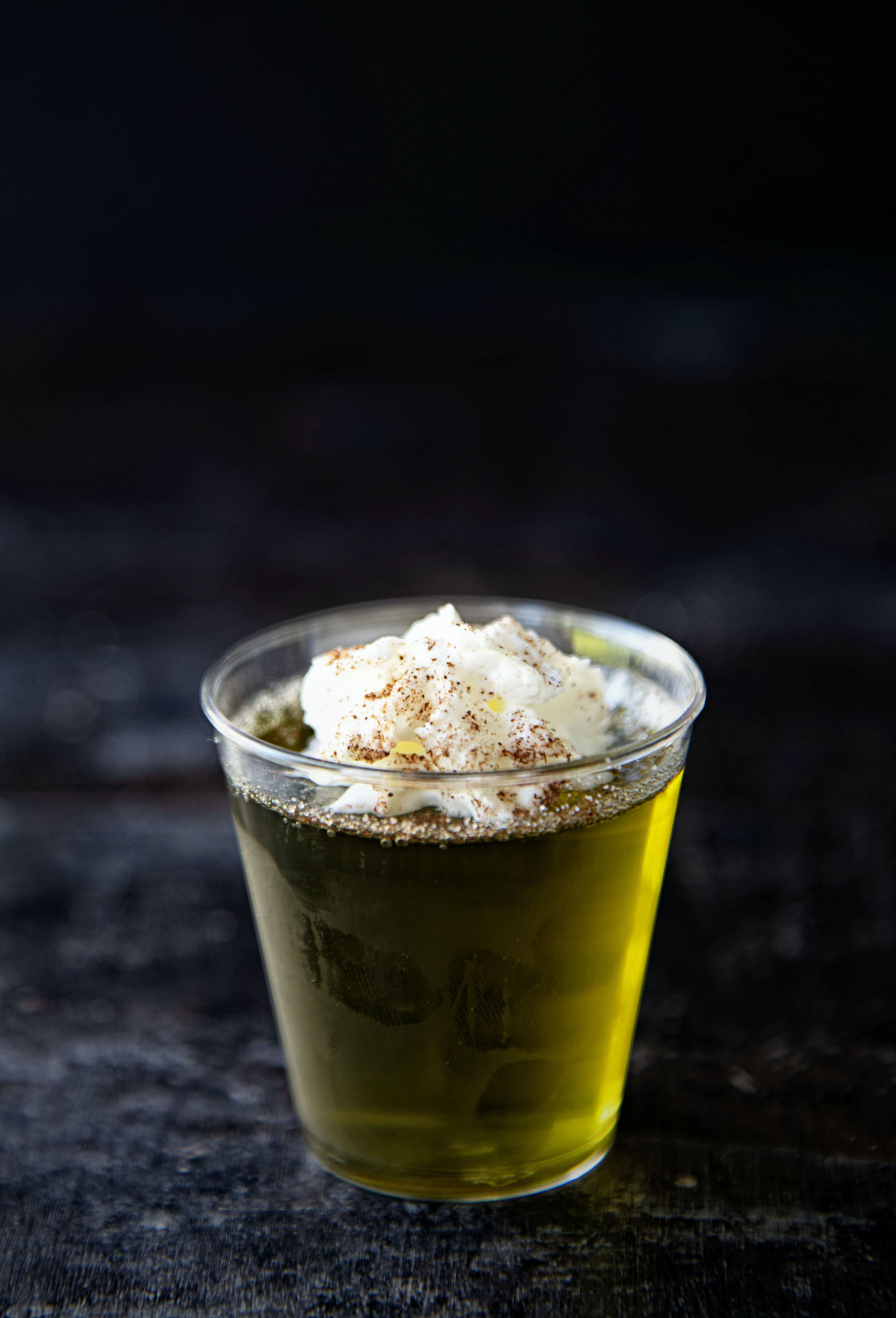 There are many negatives to this election but one thing that has been great to see is the volume of people voting.
Quite honestly I hope this level of voting stays and continues.
I was one of those like Alex P. Keaton who would have gotten a fake ID.
Not to drink.
But so I could vote.
I registered to vote the day I turned 18.
And I vote in ALL the elections big and small.
From school levies to presidential candidates.
It's all important.
It all affects your life.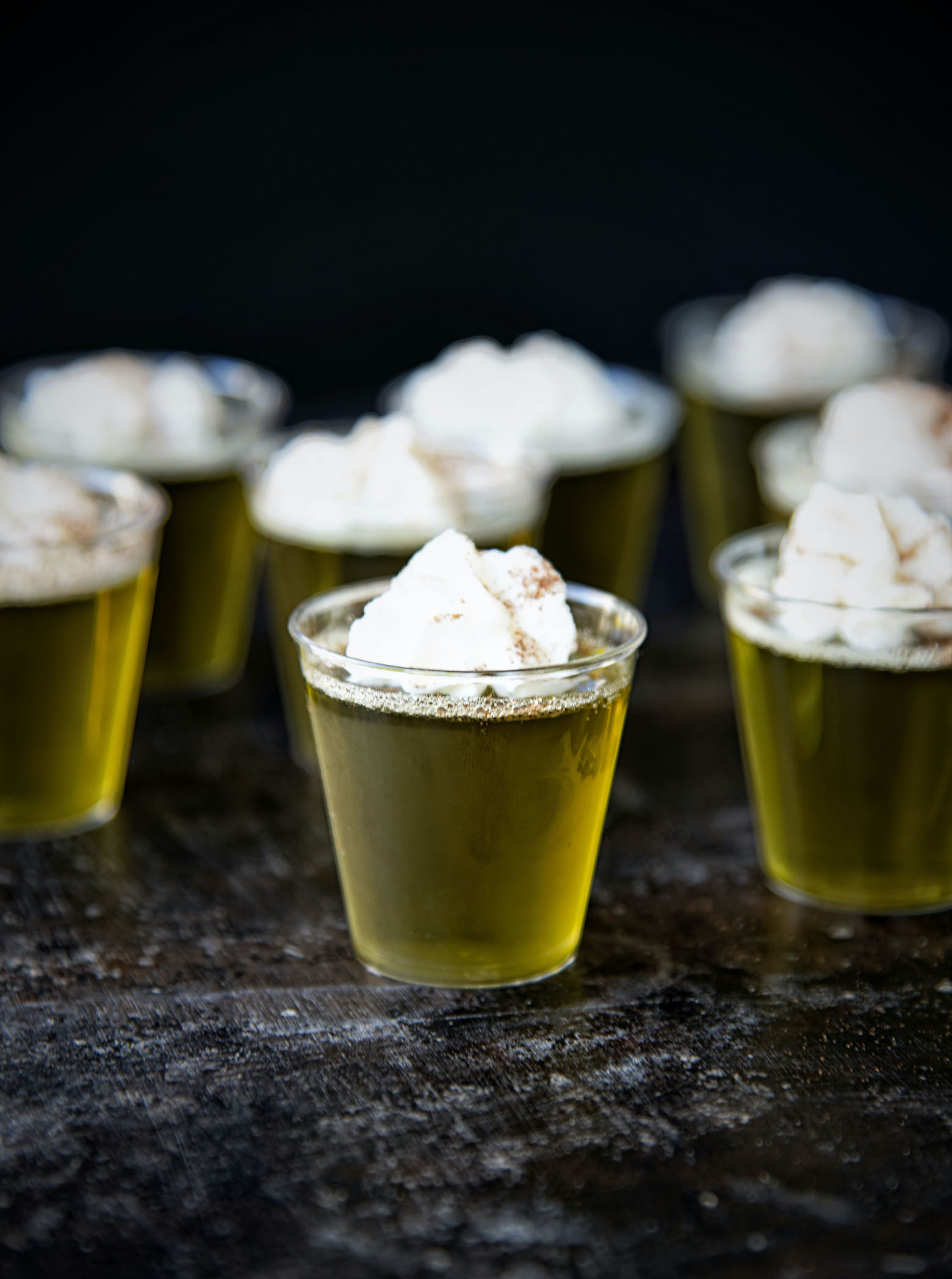 I personally voted weeks ago.
Washington state years ago went to all mail in ballot.
You can still vote in person on election day but if you are registered to vote and have an address your ballot is sent to you.
Our state even allows you to register to vote on elections day.
Which honestly, every state should be that way.
We should want people to vote.
Washington has done mail in voting now for almost 10 years.
And I love it.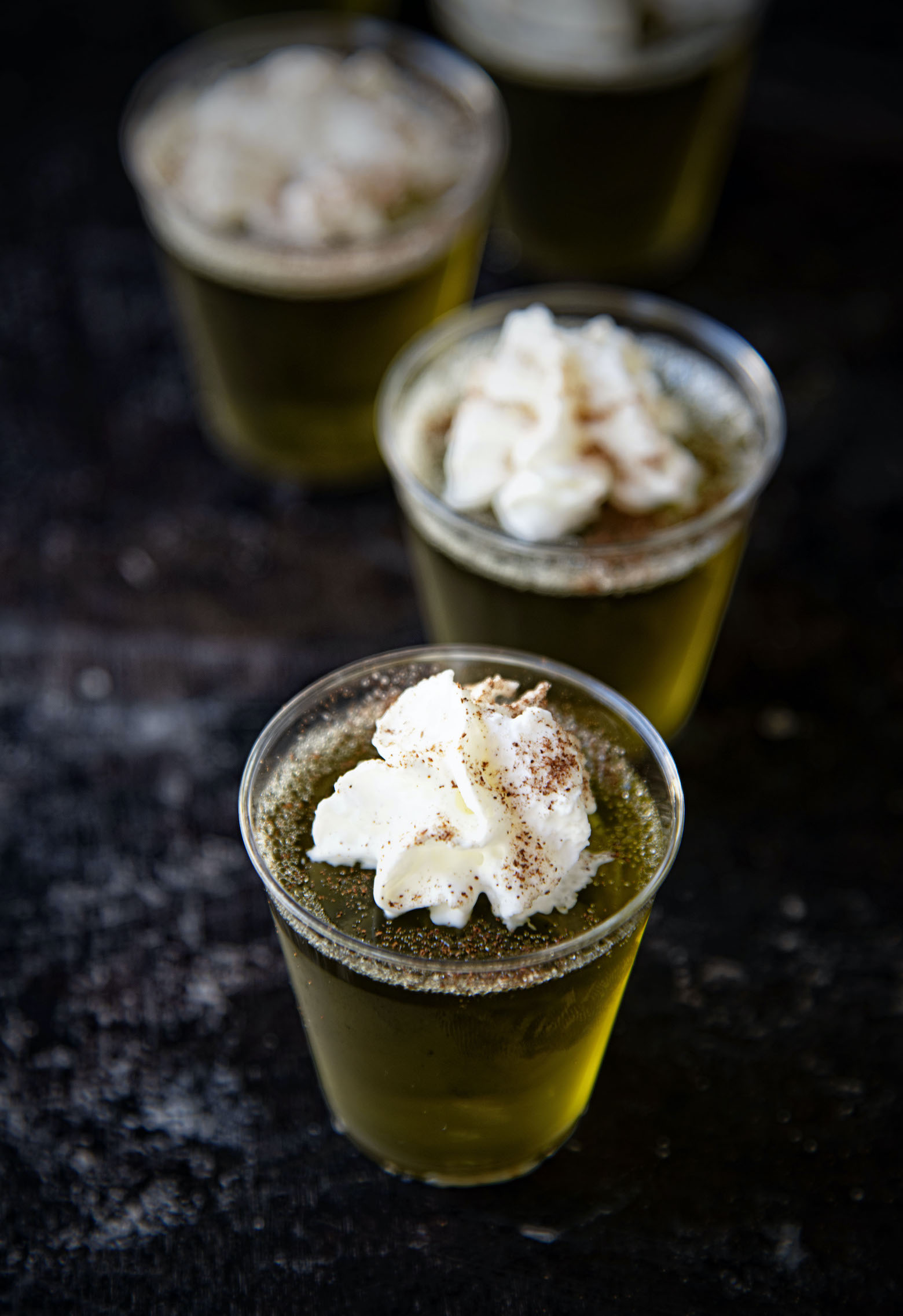 I get time to sit and read and look up all the ballot measures.
Research all the judges.
Because that is one thing people overlook.
But local judges affect your community BIG time.
You don't have to stand in line and you don't have to feel rushed.
I always feel rushed when I vote in person.
Not sure why, I just do.
However, your state does it, I hope you get out and do your civic duty.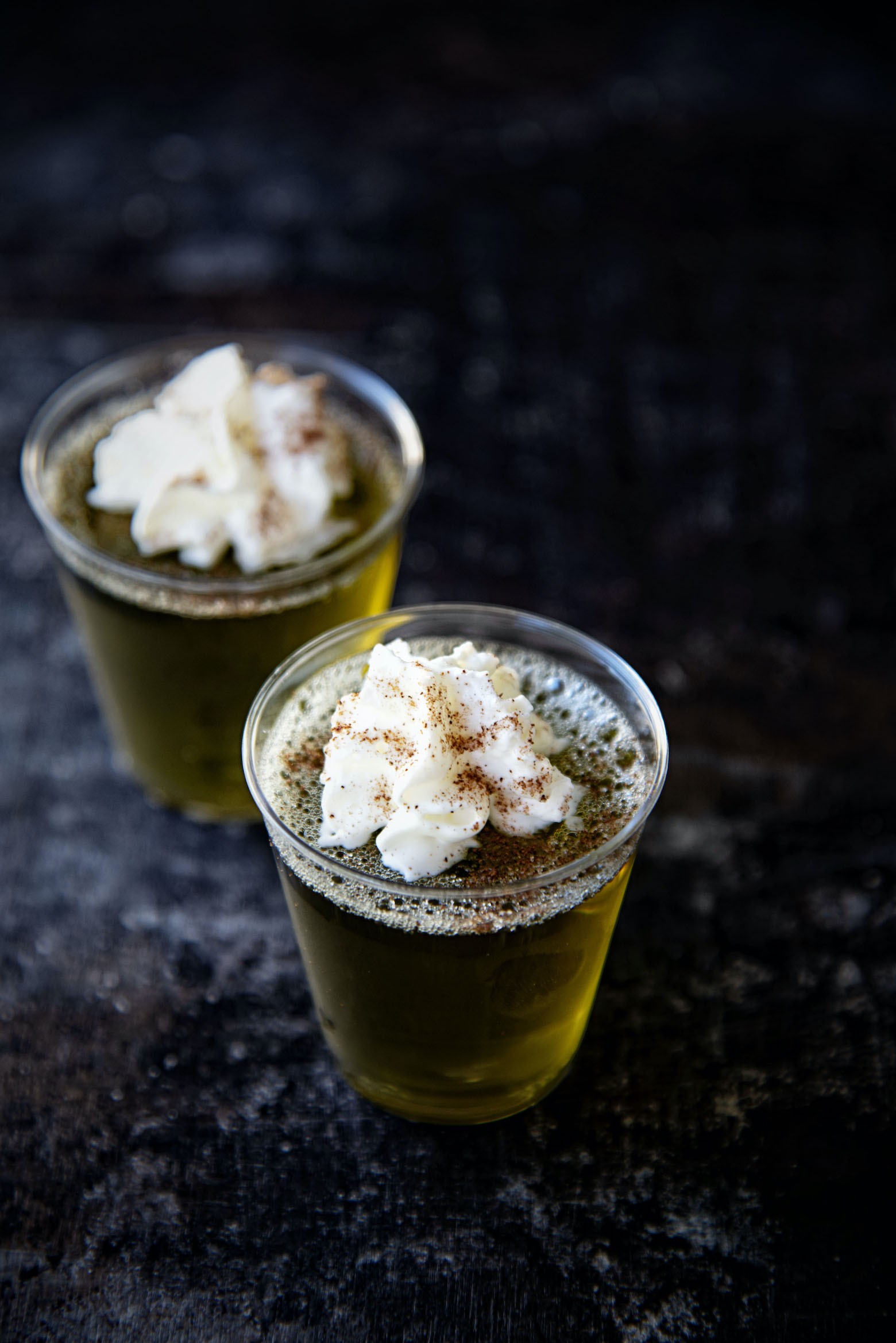 Now back to booze as I think a lot of people will be drinking today…and tonight.
Possibly tomorrow.
These are made with 100 proof moonshine and vodka.
You can use all moonshine or all vodka if you don't have one or the other.
Some of you might just be taking shots of straight moonshine. 🙂
I could not find fresh spiced apple cider, only apple juice, so I added a packet of spiced apple cider mix.
If you can get fresh spiced apple cider instead of apple juice you don't need to have the cider mix.
By the way, it's a great day to buy my cookbook.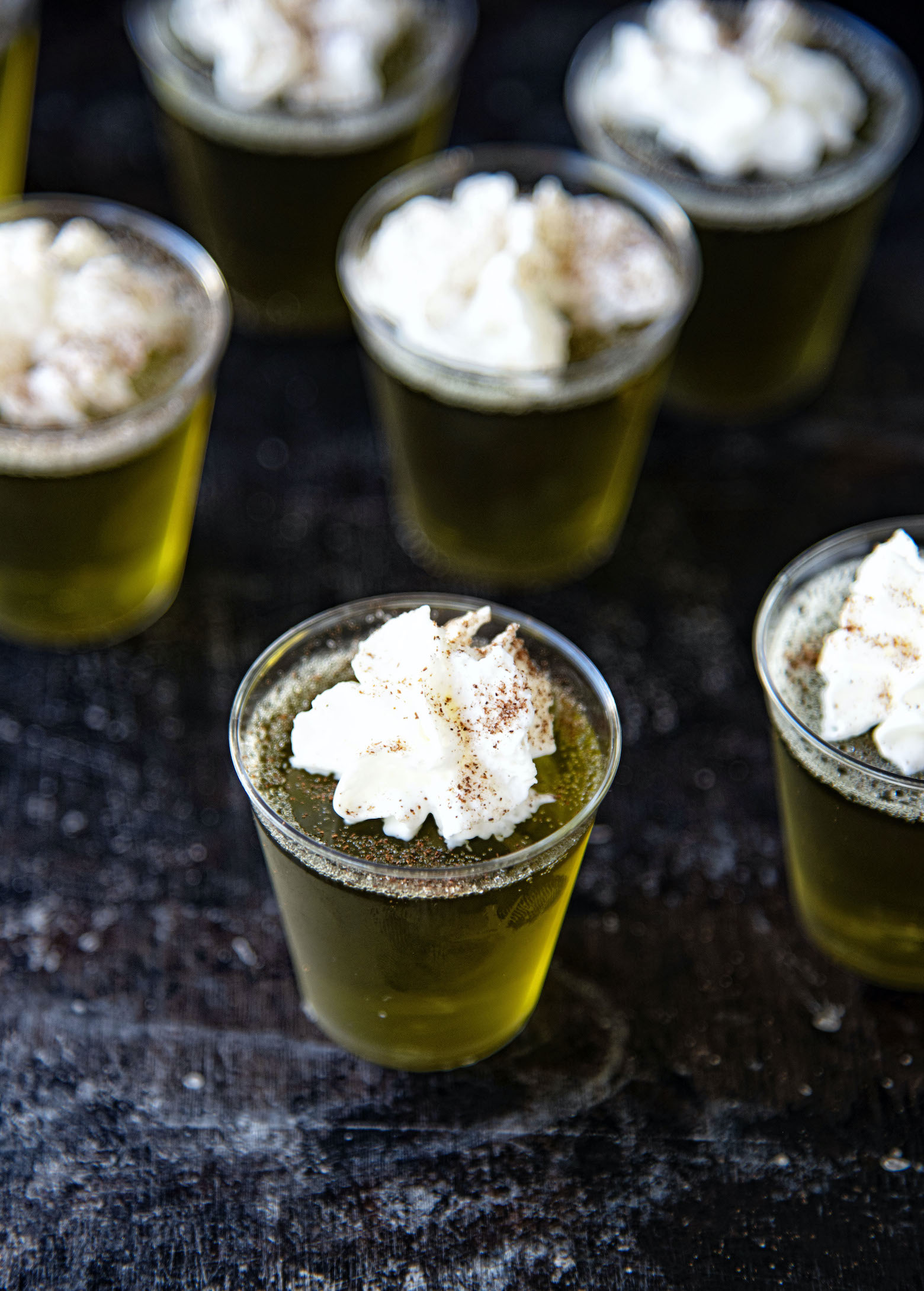 Want More Jelly Shot Recipes?
Peanut Butter Grape Jelly Jelly Shots
Dole Whip Pineapple Jelly Shots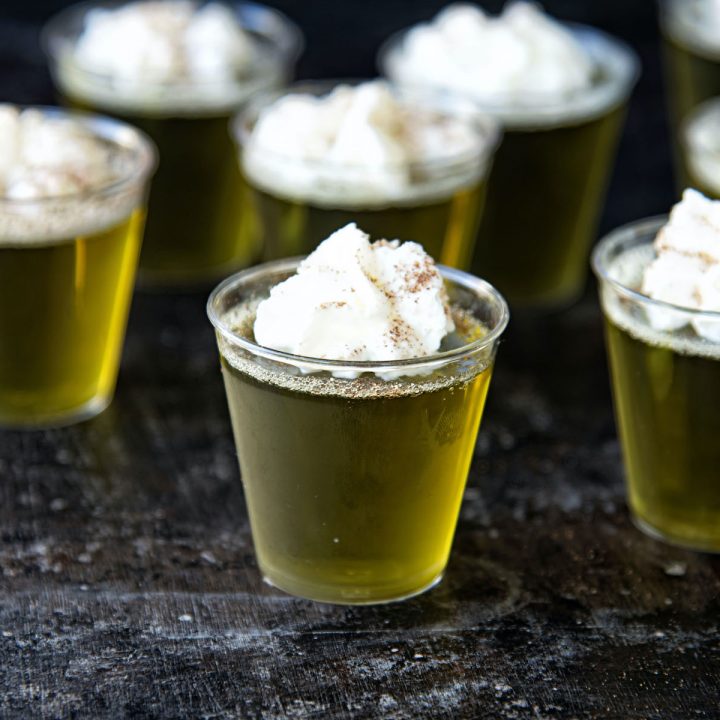 Apple Pie Moonshine Jelly Shots
Ingredients
3 cup apple juice, divided
2 (3 oz) packages Jolly Rancher Green Apple Gelatin
1 packet Alpine Spiced Apple Cider Mix
2 TBSP brown sugar
1/2 cup 100 Proof Moonshine such as White Lightening or Sugarlands Moonshine (Daytona International Speedway Moonshine)
1/2 cup vodka
whipped cream for garnish
cinnamon sugar for garnish
Instructions
Bring 1 1/2 cups apple juice to a boil.
Empty gelatin powder, spiced apple cider mix, and brown sugar into a large mixing bowl and add the boiling apple juice.
Continue stirring for two minutes or until the jello is completely dissolved.
Add in the cold apple juice, moonshine, and vodka.
Stir until mixed and pour into 2oz. cups filled 1/2 to 3/4 of the way.
Top with a whipped cream and cinnamon sugar if desired.