These Yellow Starburst Jelly Shots are made with lemon Gelatin, lemon flavored vodka, and limoncello all topped with a mini yellow Starburst.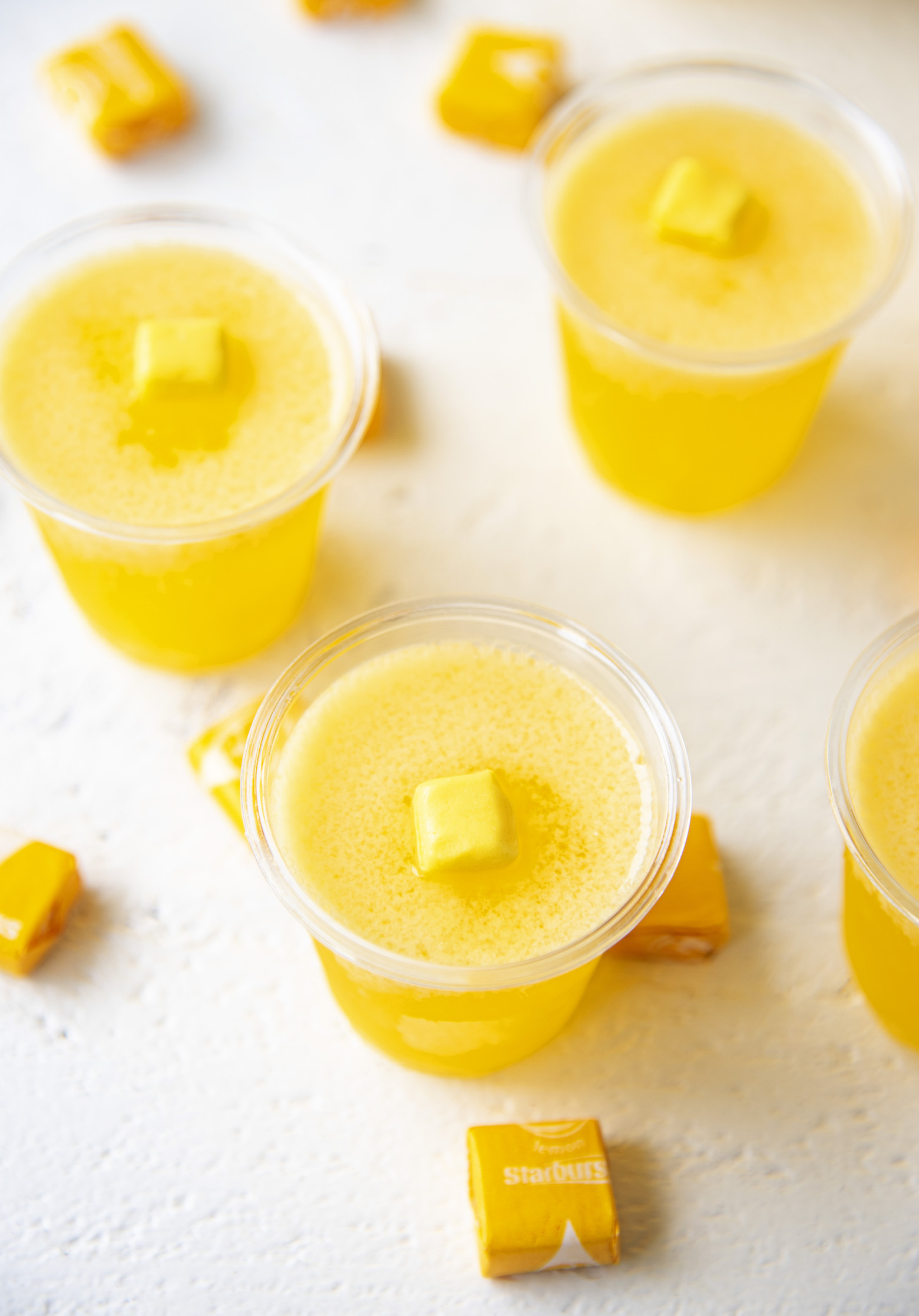 This post is in no way sponsored or affiliated with Starburst or Mars Inc
When it comes to Starburst I am hands down a Pink Starburst girl through and through.
Then again I'm a strawberry flavored anything fan.
When I get my bag of Starburst I will fully admit I am bummed if I see more yellow ones than pink.
Which is pretty much the case each time (same with Skittles).
Ironically because I needed to have yellow Starburst for the photos the bag I got had hardly any yellow in it. 😀
And while I don't actively seek out yellow Starburst I certainly will eat them.
Because they are lemon flavored and because they are sugar.
Two things I like.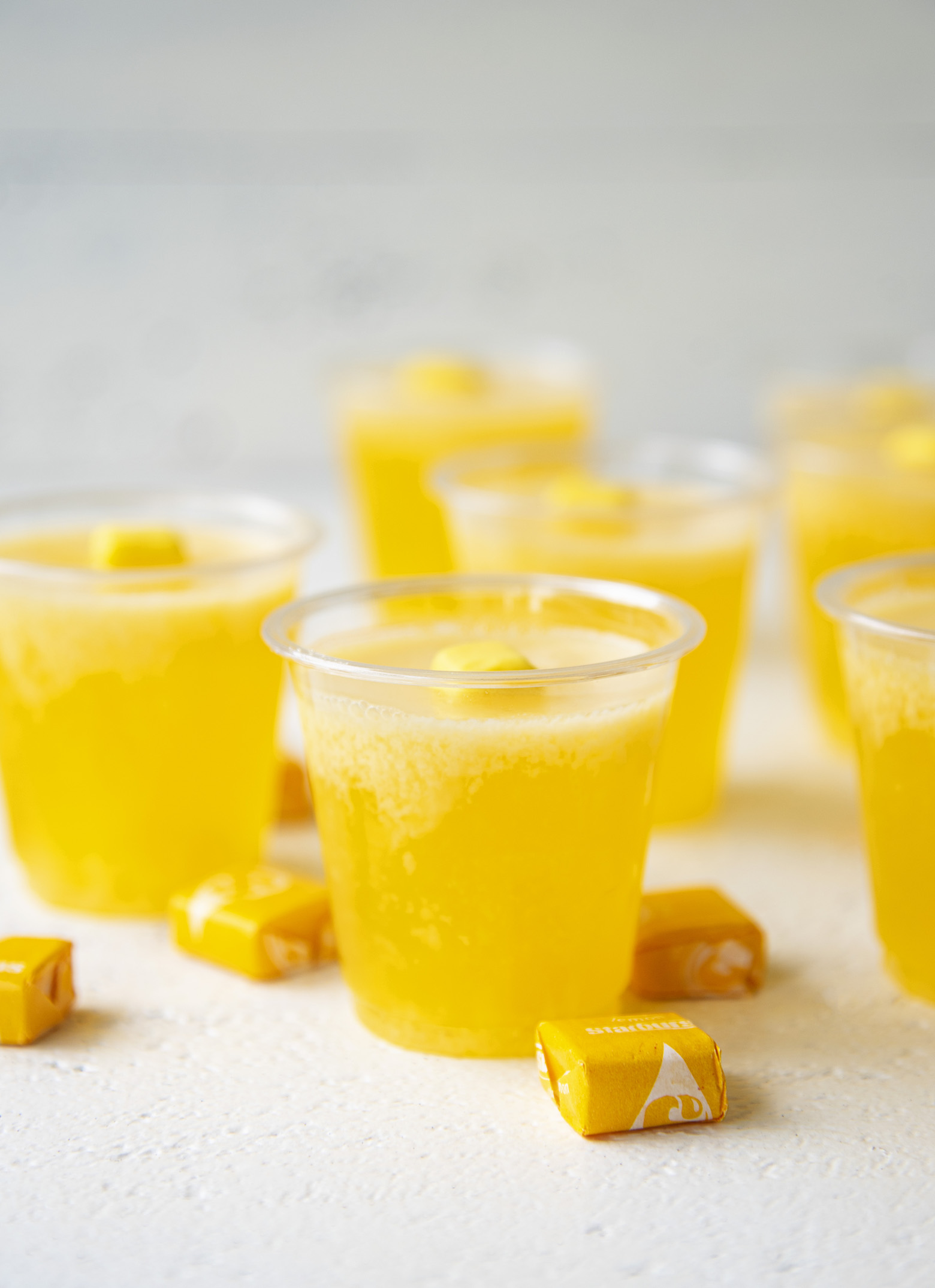 So if they aren't my favorite why on Earth would I make Yellow Starburst Jelly Shots?
Because I like lemon with booze.
And I really like the Starburst Gelatin they came out with.
The flavor of the Starburst candy really comes through and well, that's what I'm looking for.
If you can't find the gelatin (it's normally at Walmart and on Amazon) you can always use lemon gelatin.
But know that it's not going to have the same flavor but it will still be tasty.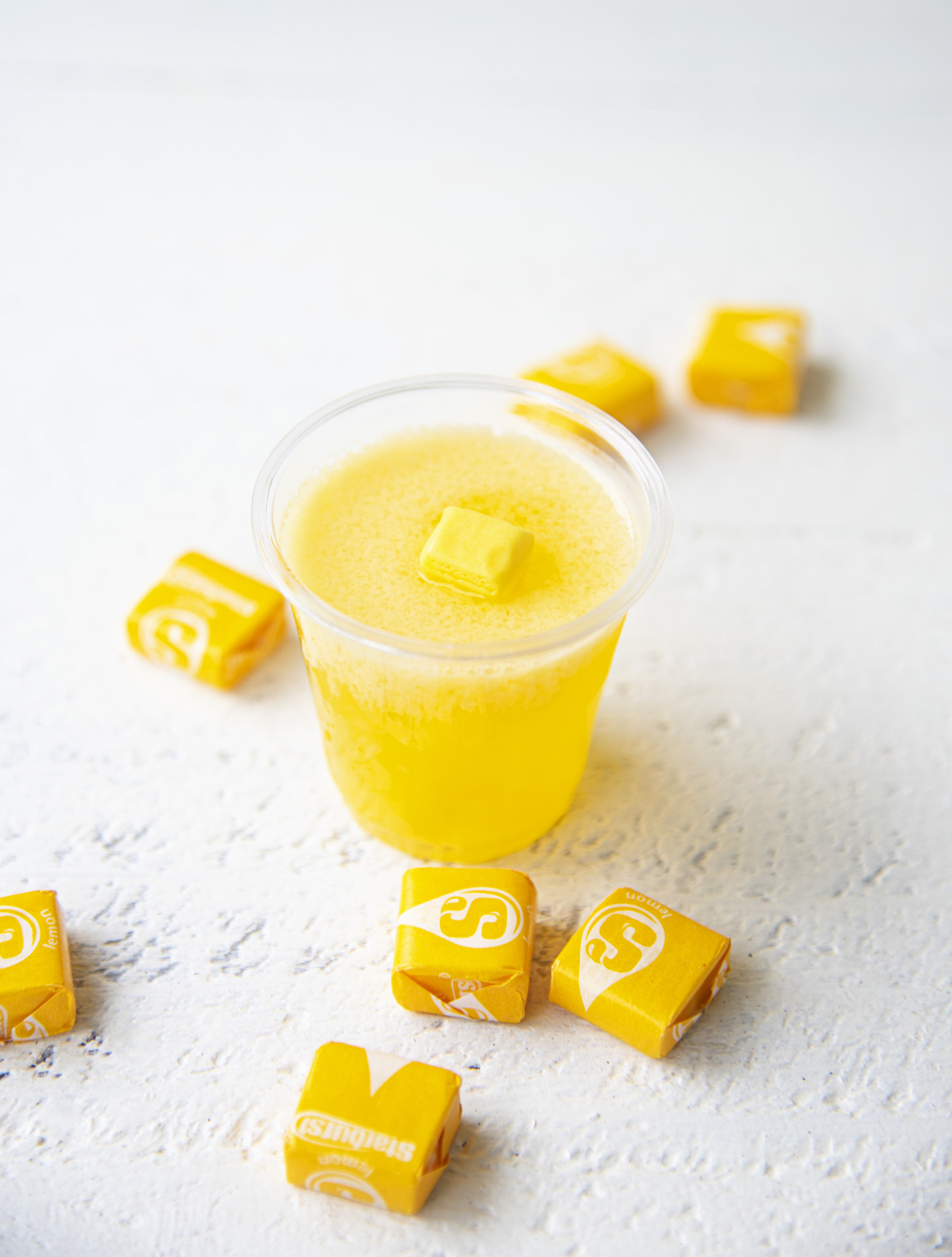 So even if you don't reach for the yellow Starburst immediately out of the bag you may change your mind about them after making them in Jelly Shot form.
And after about three of them it won't matter. 😛
My favorite lemon vodka is Deep Eddy Lemon Vodka…I get it at Total Wine.
But I've seen it at Target as well.
P.S. It's a great day to order my cookbook.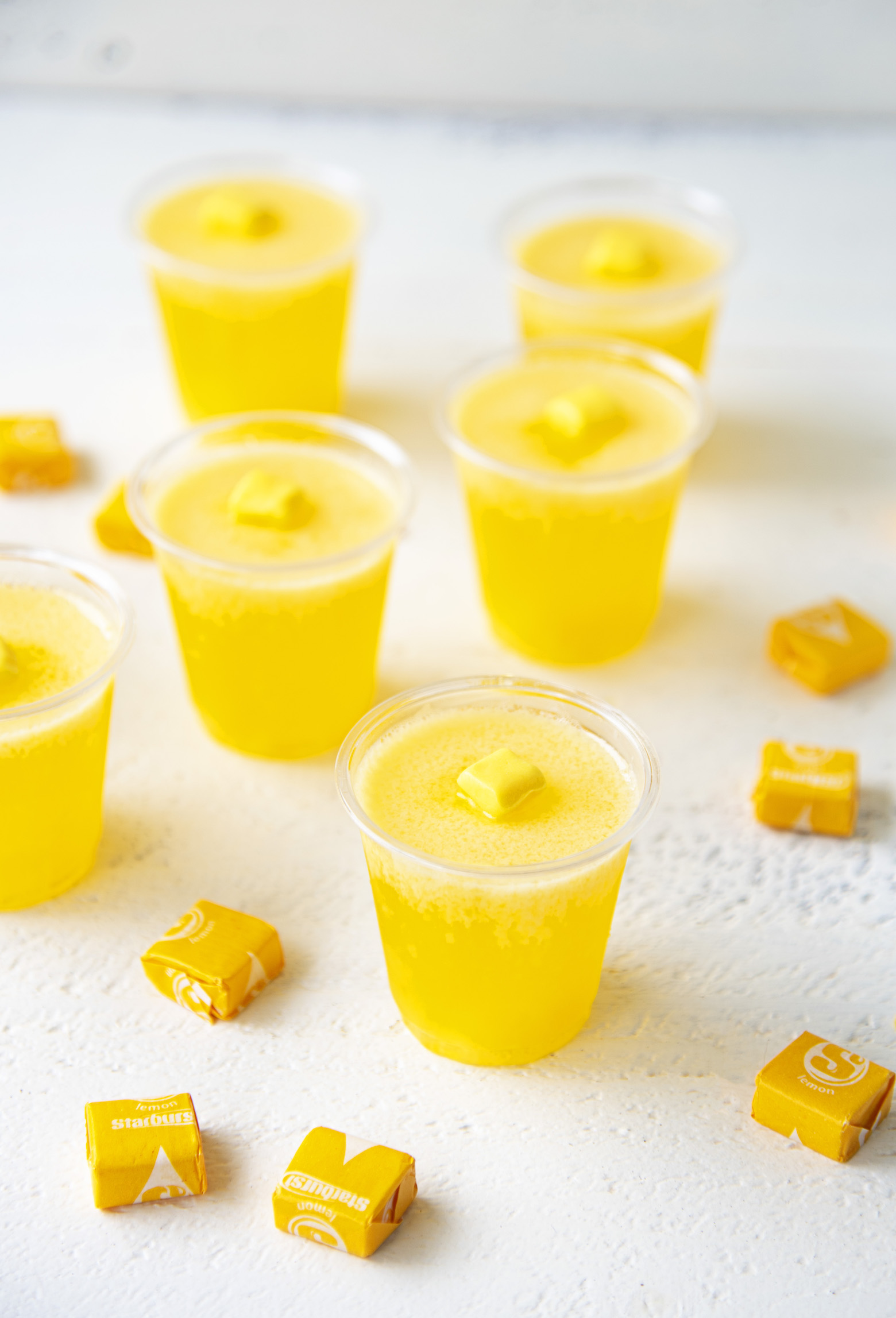 Want More Jelly Shots Recipes?
Cucumber Mint Lemonade Jelly Shots
Peanut Butter Grape Jelly Jelly Shots
Strawberry Ice Cream Jelly Shots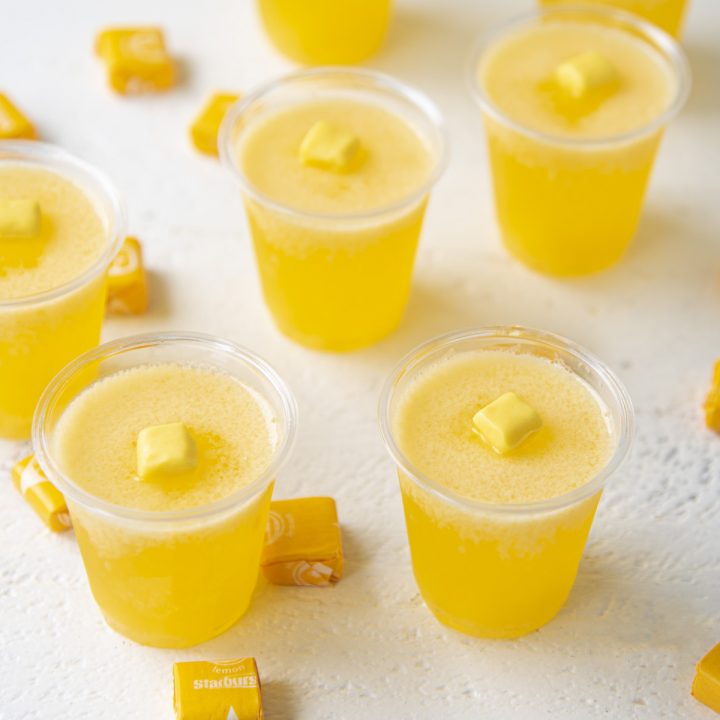 Yellow Starburst Jelly Shots
Yield:
About ten 2oz shots
Instructions
Bring 2 cups water to a boil.
Empty gelatin powder into a large mixing bowl and add the boiling water.
Continue stirring for two minutes or until the jello is completely dissolved.
Add in the 1/2 cup of cold water, vodka, and limoncello.
Stir until mixed and pour into 2oz. cups filled 1/2 to 3/4 of the way.
Top with a small piece of Yellow Starburst.